News
Popular Heaton Moor restaurant cites rising costs as it announces sudden closure
'We wish to thank every single customer (even the couple that left a bad review)', said Head Chef James Hulme
After just two years spent serving inventive British plates to the good people of Stockport, popular restaurant The Moor has announced it can no longer afford to continue to operate.
In a shock closure announcement posted to the restaurant's website, owners said The Moor would not be reopening its doors again and reflected on the challenging events of the past two years, writing: 'this is not the time to be running a small independent business.'
In the now-deleted statement, chef James Hulme wrote: "This is tough to write, we have taken the decision to close our doors. The last two years have been crazy, we set out with the intention to offer some of the North West's best produce at a reasonable price.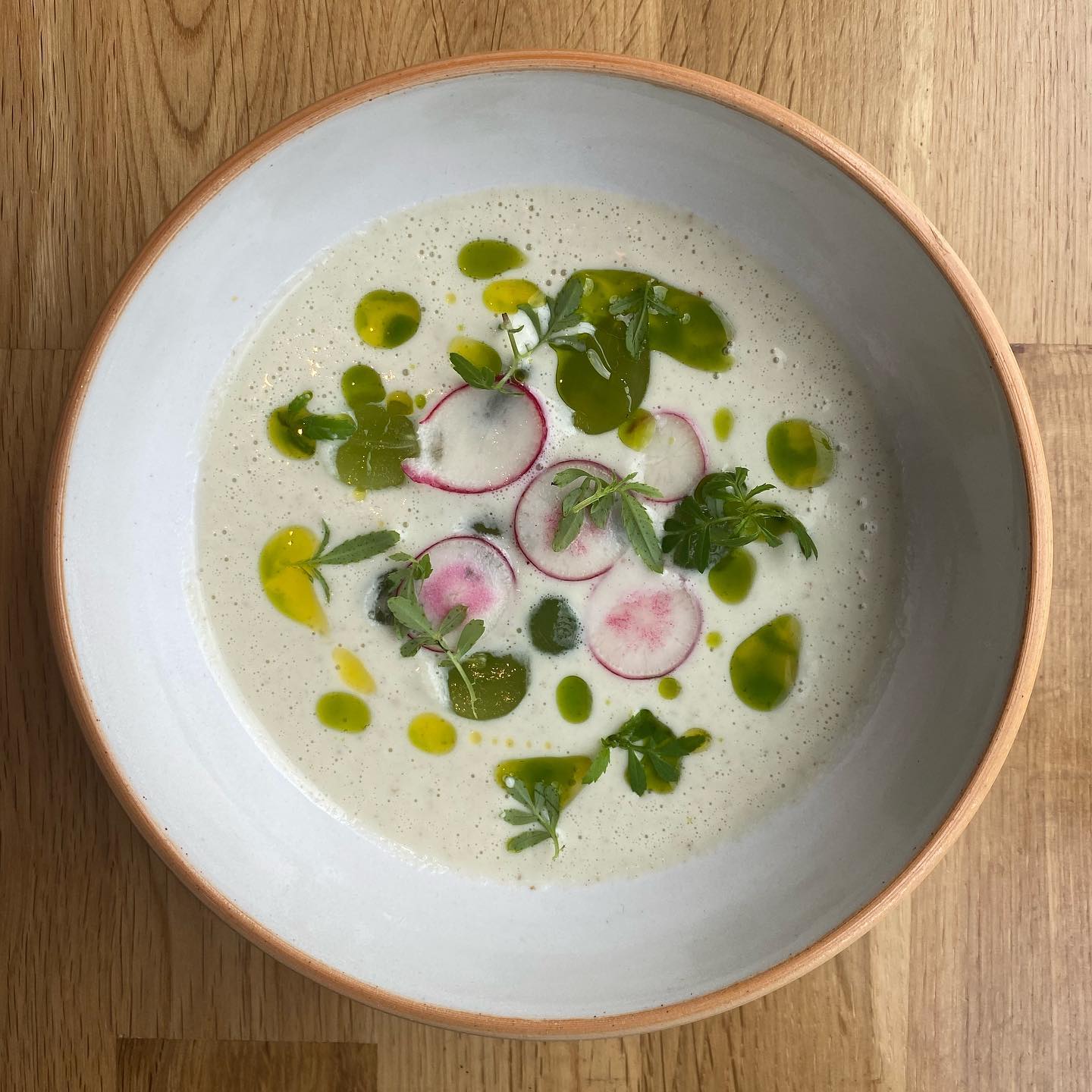 "We did everything to make this happen but ultimately, for a restaurant that wanted to be as sustainable as possible – from making charcoal, utilising every piece of the animal or fish, having close to zero waste and working with small independents – we believe that moving forward, as a business, this simply isn't sustainable."
The comments made by Hulme echo those recently made by the team at acclaimed West Yorkshire gastropub The Moorcock, which has a similar concept and has just announced it will be breakng its lease next year.
He had previously worked as a chef at the famous D&D London restaurant Quaglino's, as well as under Aiden Byrne when he opened the group's first Manchester restaurant 20 Stories in 2018.
Citing rising food costs as a partial factor in the decision, he continued: "We do not want to compromise on what we serve by buying in cheaper mass produced food served with horrendous mark ups.
"These aren't the only reasons, there are some personal factors too that have led to this decision.
Read more: 'Crispy pig tails take nose-to-tail dining to the next level': The Moorcock Inn, reviewed
"We wish to thank every single customer (even the couple that left a bad review) for coming and supporting us through this journey. In February 2020 we thought Brexit was the biggest hurdle we would face, how wrong we were….but so many of you have helped either through your custom and support or even putting an apron on when we were short staffed!
"Finally to the staff, thank you so much, I dreaded telling you all the news but you were awesome and very understanding. The Moor won't be back but please, support local, support independent and most of all appreciate the value, quality and time that indies put into what they do."
Whilst TripAdvisor reports are not always the most reliable, a quick glance at The Moor's page shows the eatery did not receive one negative review during the past two years with most diners rating it excellent or very good (we confess that we couldn't find the bad review Hulme alluded to in his farewell statement).
Read more: CAMRA speaks out as petition to save Briton's Protection nears 8,000 signatures
Critics that made it over in the midst of the past two years' lockdowns were equally ebullient, praising the restaurants' inventive, flavour-led menu and use of quality produce.
Feature image – The Moor