News
Prime Minister Boris Johnson has been discharged from hospital
[siteorigin_widget class="SiteOrigin_Widget_PanelImage_Widget"][/siteorigin_widget]
[siteorigin_widget class="SiteOrigin_Widget_PanelText_Widget"][/siteorigin_widget]
News
Marcus Rashford's new celebration is spreading across the world of sport — but what does it mean?

Danny Jones
Marcus Rashford's new celebration is gradually taking over the world of sport as more and more athletes are pulling out his new trademark gesture.
The Manchester United man is absolutely on fire at the moment, enjoying the best run of form we've seen in his career thus far and, more importantly, looking happier and more confident than ever.
To go along with that, the 25-year-old recently pulled out a new celebration earlier this year, where he simply stops and points to his temple after scoring, which he has done 18 times already this season.
However, the celebration hasn't stopped with Rashford: the likes of Tammy Abraham, Joshua Kimmich and more have pulled out 'The Point'.
Game recognise game.
Fellow England star Bukayo Saka even pulled out Rashford's celebration with his equaliser when his international teammate opened the scoring against Arsenal.
Either the biggest mark of respect or absolutely cold as ice.
As if that wasn't cool enough — your fellow footballing colleagues helping your signature move go even more viral — the simple but effective statement point to the temple has transcended football and is now being whipped by sportsmen and women across various disciplines.
Starting with the likes of England and Sussex cricketer, Jofra Archer (a big United fan), the point is now being copied by some seriously notable athletes across the world.
Marcus is massive and Jof knows it:
And so does Novak Djokovic, it turns out, as the Serbian tennis star and record-equalling Grand Slam winner also pulled out the point over the weekend.
Winning a seriously impressive 10th Australian Open title, his 22nd major trophy, arguably the greatest ever to hold a racket chose recreated Rashford's celebration to make the occasion.
Now, this is influence:
Read more:
But what does Rashford's celebration mean?
As many have noted, if we start to see the likes of NBA and NFL players dedicating their celebrations to the Wythenshawe lad then he really has gone full superstar.
That being said, many are still curious at what exactly the celebration means and, as far as we can tell, it's simply about focus.
Man United's no. 10 regularly suffered with the noise and pressure of leading the line for his boyhood club in the past couple of seasons, but it now looks like he's managed to put that behind him and get back in the zone, for lack of a better phrase.
Often closing his eyes while raising his finger to his temple, the celebration is clearly about shutting out all that excess noise and external distractions; staying locked in and allowing himself to get back to what he does best: being really good at football.
For all the latest news, events and goings on in Greater Manchester, subscribe to The Manc newsletter HERE.
Featured Image — The Cricketer/Marcus Rashford/Eurosport (via Twitter)
News
All the February Manchester restaurant deals, discounts and offers you need in 2023

Georgina Pellant
This February, there are still plenty of great Manchester restaurant and dining deals to get stuck into.
Quite a few of the city's bars and cafes have decided to extend their 50% off food deals from January into February, and we're absolutely chuffed to see it.
Beyond that, there are some awesome set menus, lunch deals and general discounts going around – not to mention quite a lot of Valentine's deals to take up if you're looking to celebrate Cupid's holiday with someone special this month.
Keep reading to discover the best Manchester restaurant deals, discounts and offers to try this February.
50% off food – Manchester February dining deals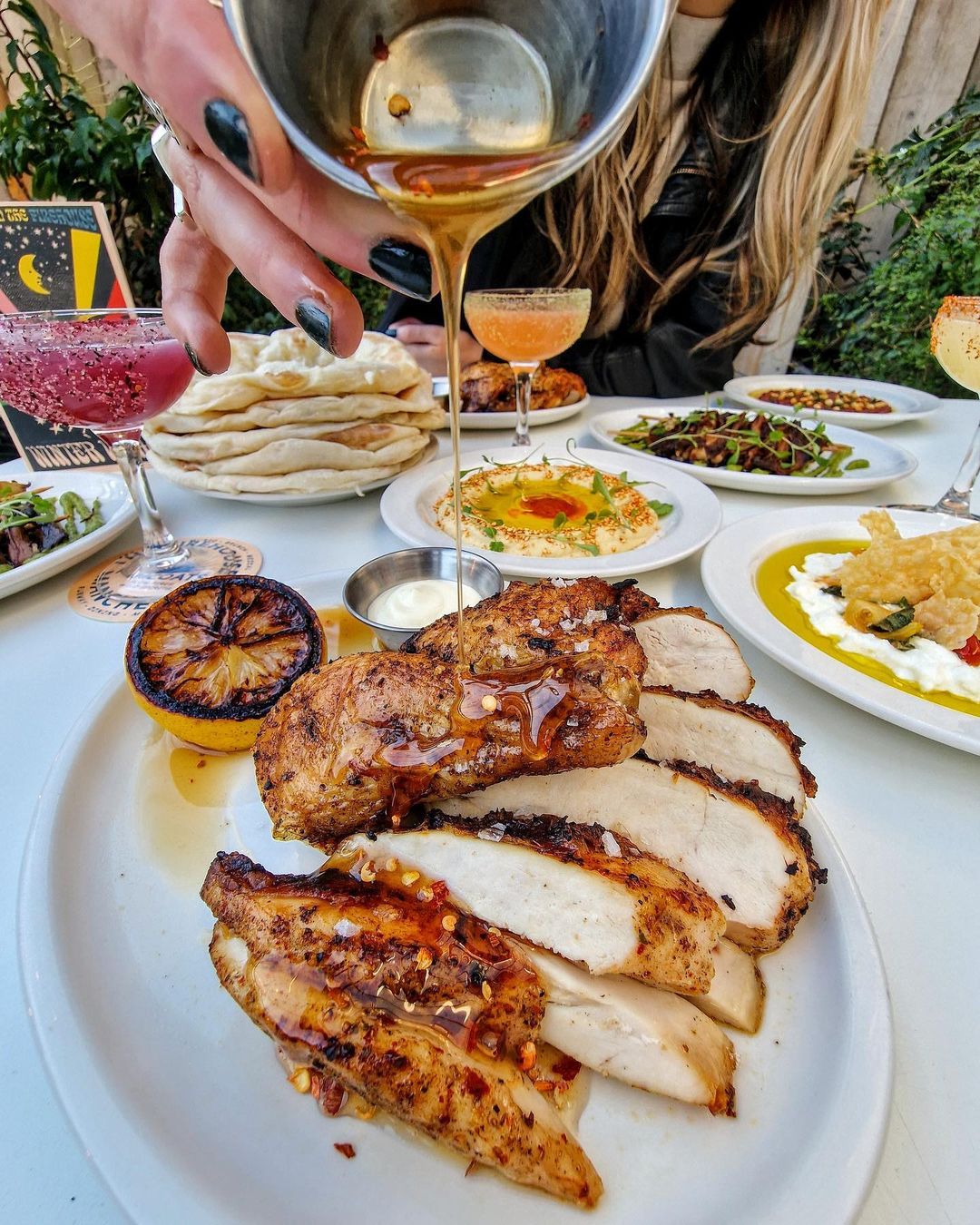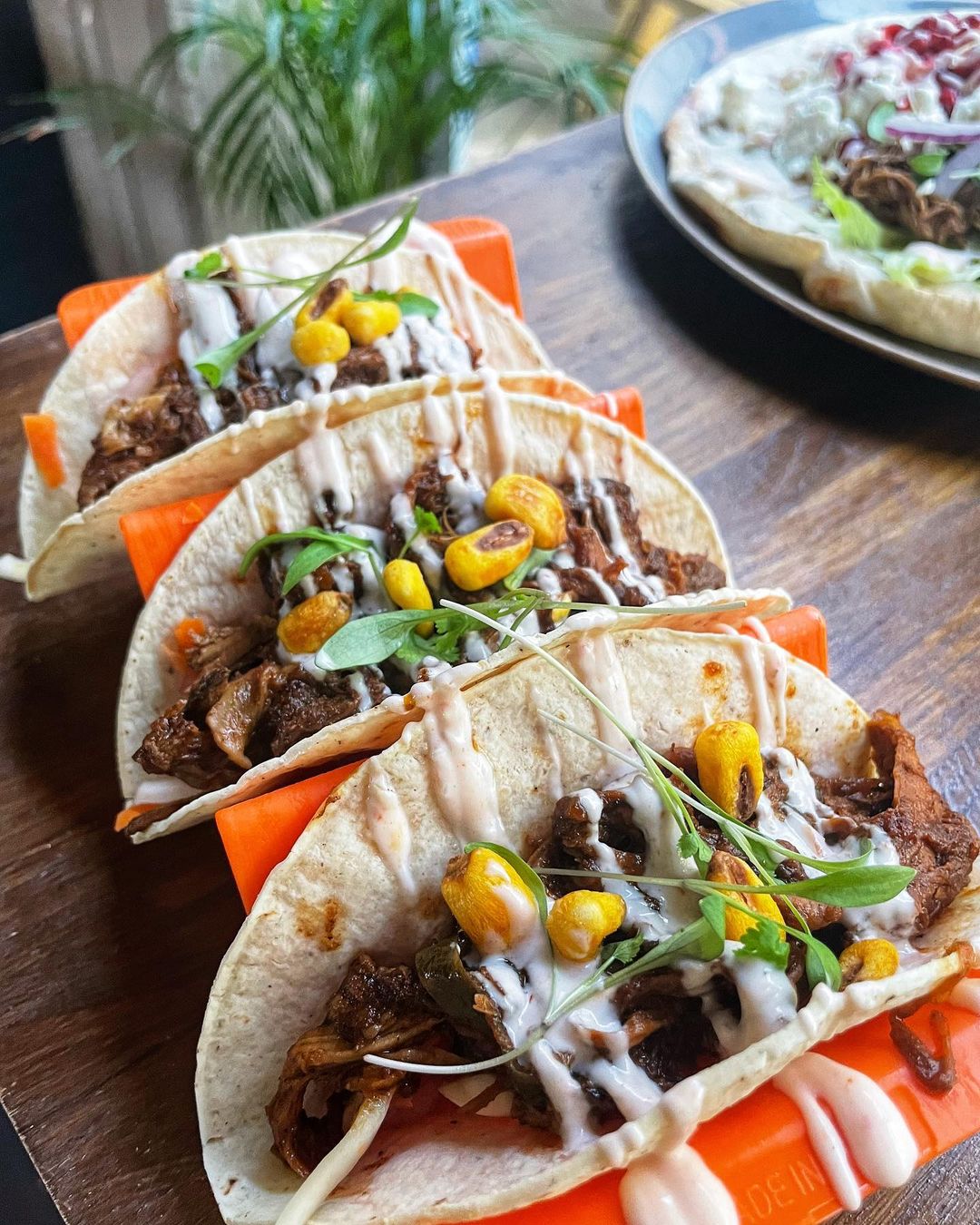 Ducie Street Warehouse
What is it: A huge cultural hub serving small plates and disco brunches and good vibes.
The offer: 50% off food
T&Cs: Valid all day on Tuesdays only from the Something for Everyone menu between 1 and 28 February. Booking recommended.
Firefly
What is it: A glitzy spot across the water from Spinningfields, serving small plates influenced by south east Asia.
The offer: 50% off food and drinks
T&Cs: 50% off food available Wednesday to Friday. 50% off entire bill Sundays ONLY from 5pm. Maximum 6 guests, book in advance using code SUN50.
Provence
What is it: A gorgeous wine bar where you can wash down your natural wine with Manchester-made charcuterie and cheese boards.
The offer: 50% off food
T&Cs: Discount applies to grazing boards when purchasing a bottle of wine between until 7 February. Cannot be used with any other deal or experience.
The Firehouse
What is it: A cool Detroit-style restaurant and bar housed in a former MOT garage.
The offer: 50% off peri, plates and pitas.
T&Cs: Available until 10 February, Wednesday and Thursday between 4-9pm, Friday 12-9pm. Booking in advance is required.
Three Little Words
What is it: Sleek restaurant and bar in industrial railways arch with vaulted ceilings, with a neighbouring gin school and distillery attached.
The offer: 50% off food and selected drinks.
T&Cs: Available until 10 February, Wednesday and Thursday between 5pm-midnight, Friday 12-7pm. Anything ordered after these time periods will not be eligible for discount. Maximum party of six.
TNQ
What is it: A proper institution offering a little taste of bistro culture in the heart of the trendy Northern Quarter.
The offer: 50% off food
T&Cs: Available until 10 February. Applies to the A la Carte only Monday to Friday between 12-10pm. Maximum booking of six. Quote 'JanSale' when making booking online to get the deal.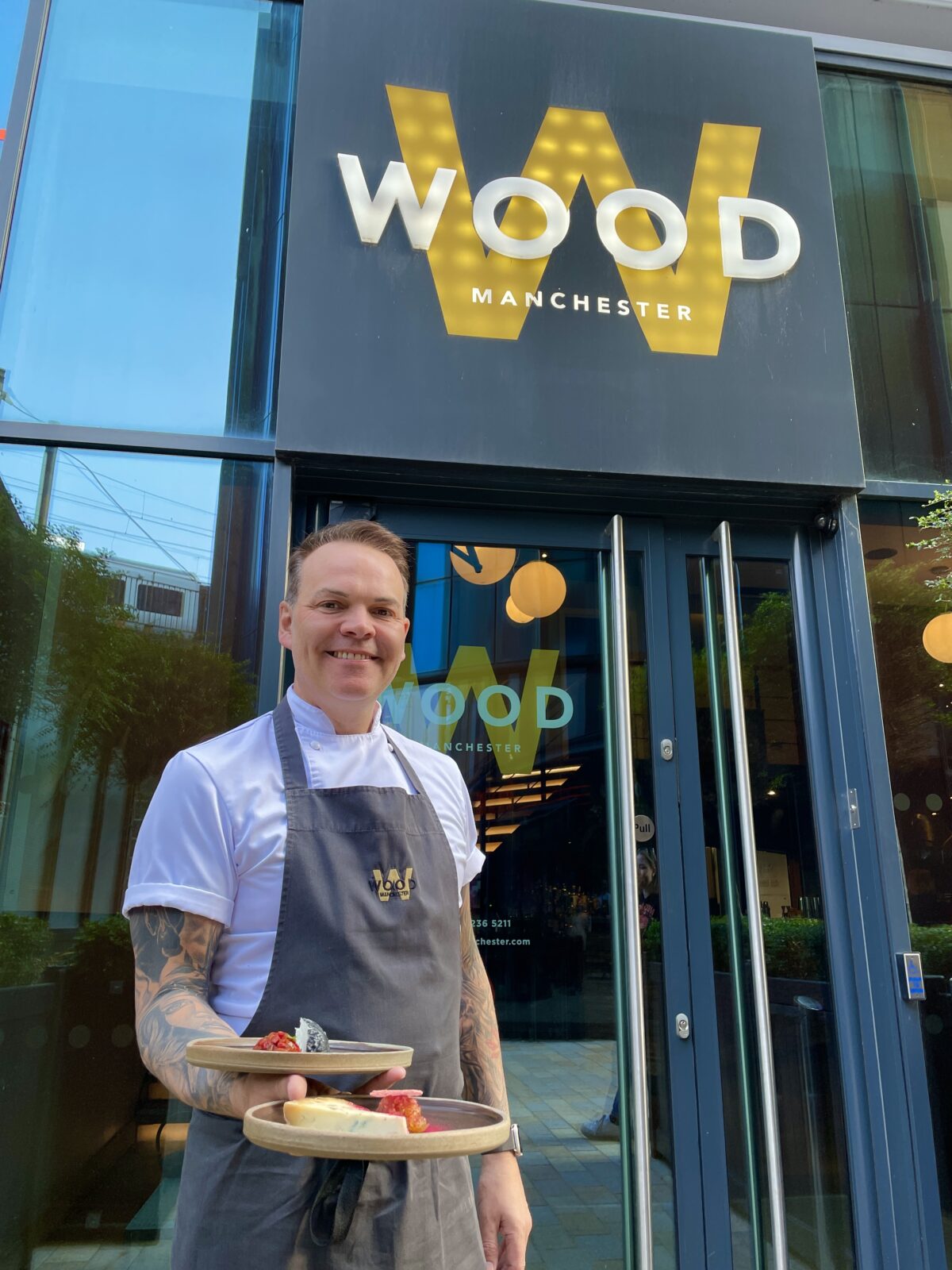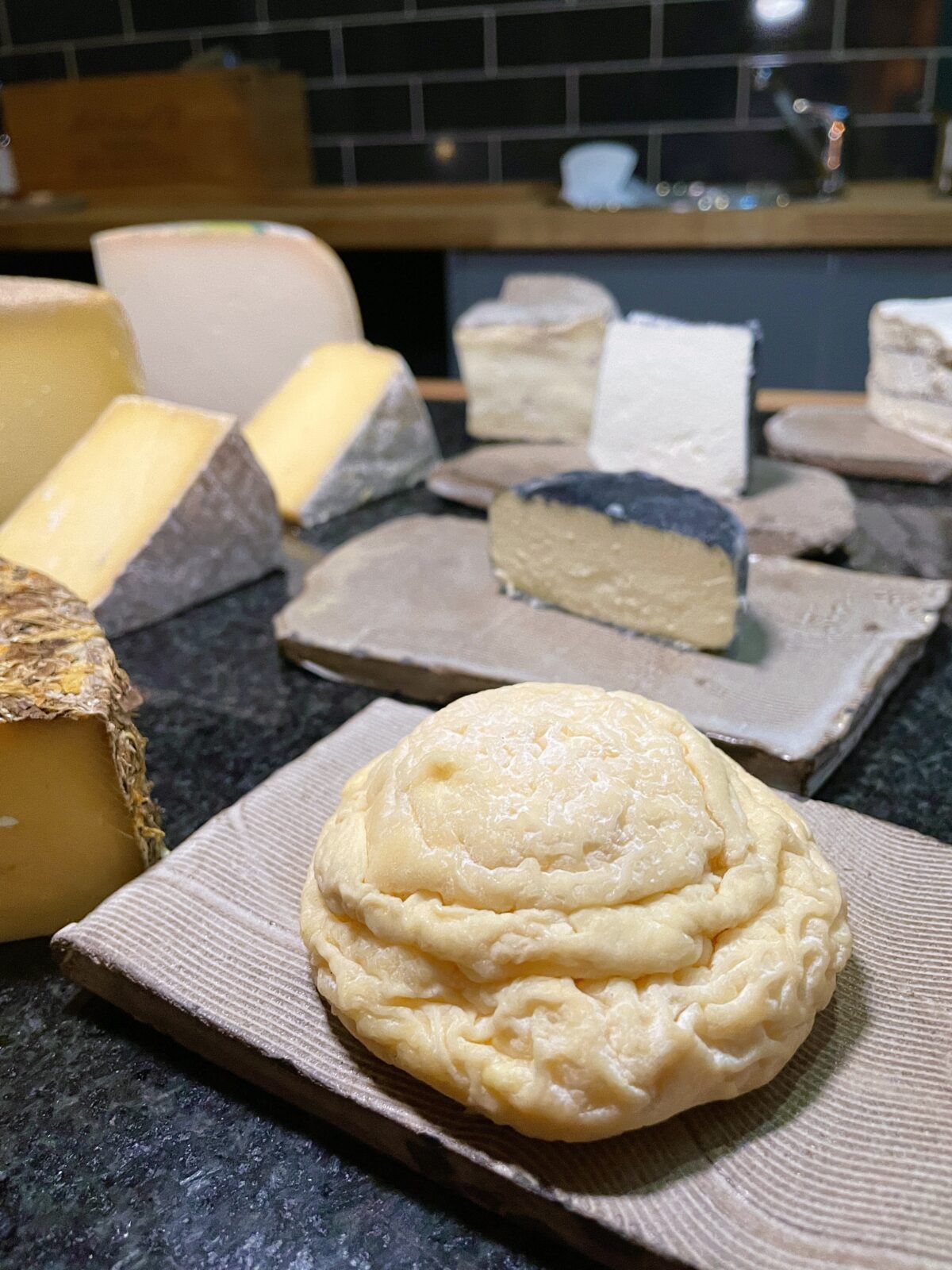 The Mews
What is it: A wine and charcuterie bar tucked away on Deansgate Mews.
The offer: 50% off food
T&Cs: Offer runs until 12 February. Available every day except Saturday, offer excludes fondue.
Wood
What is it: MasterChef Simon Wood's high-end restaurant down at First Street, perfect for a pre-theatre treat.
The offer: 50% off Taste of Homage menu (five cheeses and five wines for £25 per person)
T&Cs: 50% off cheese and wine at Homage throughout February. Bookings via [email protected]
Other Manchester February dining deals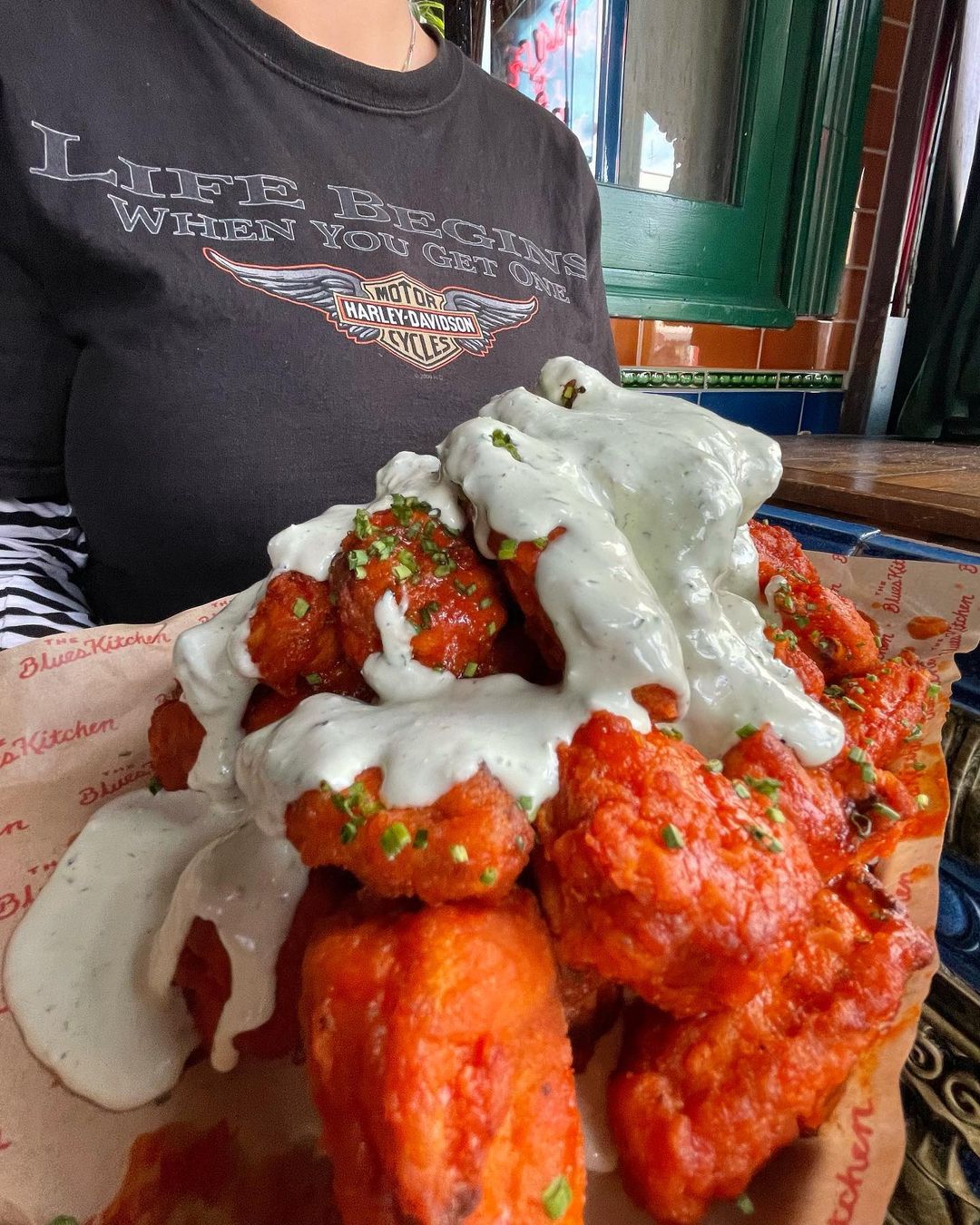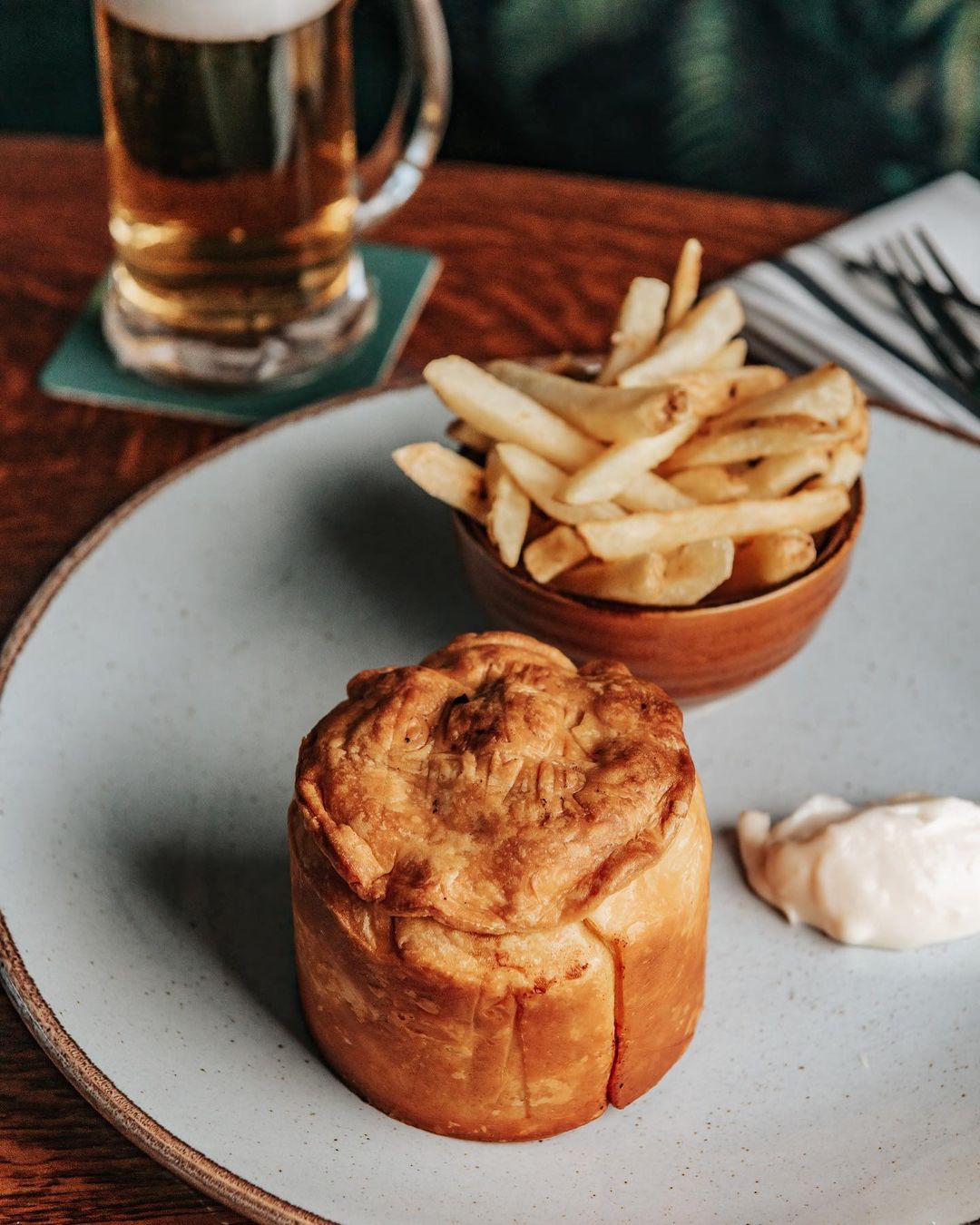 20 Stories
What is it: Ultra-glitzy restaurant and bar set way up amongst the city's skyline.
The offer: Three courses and a glass of wine for £30.
T&Cs: Available Monday to Wednesday between 630-10pm. Available for groups of six people max.
The Black Friar
What is it: A classic pub reborn, with a huge new restaurant installed into a new glass extension.
The offer: £10 pie and mash.
T&Cs: Available all day Monday and 12-6pm Tuesday to Friday until the end of February.
The Blues Kitchen
What is it: Dedicated blues bar serving hickory-smoked comfort food, plus regular live music and DJs.
The offer: Bottomless chicken wings.
T&Cs: Available every Sunday throughout February between 12pm and 6pm. Available for £12 per person (£20 for two people), served with blue cheese dip and celery.
The Beeswing
What is it: New Kampus wine bar with a sun-soaked terrace (probably not right now), sandwiches and small plates.
The offer: Meat or cheese board with bread and a carafe of wine for £25.
T&Cs: Available every Wednesday and Thursday between 4-9 pm.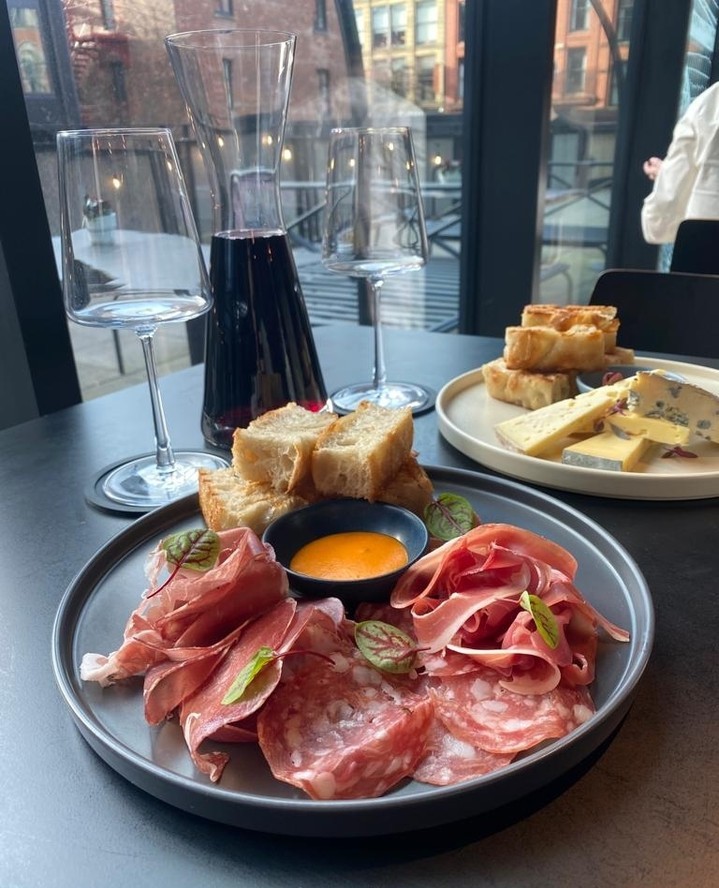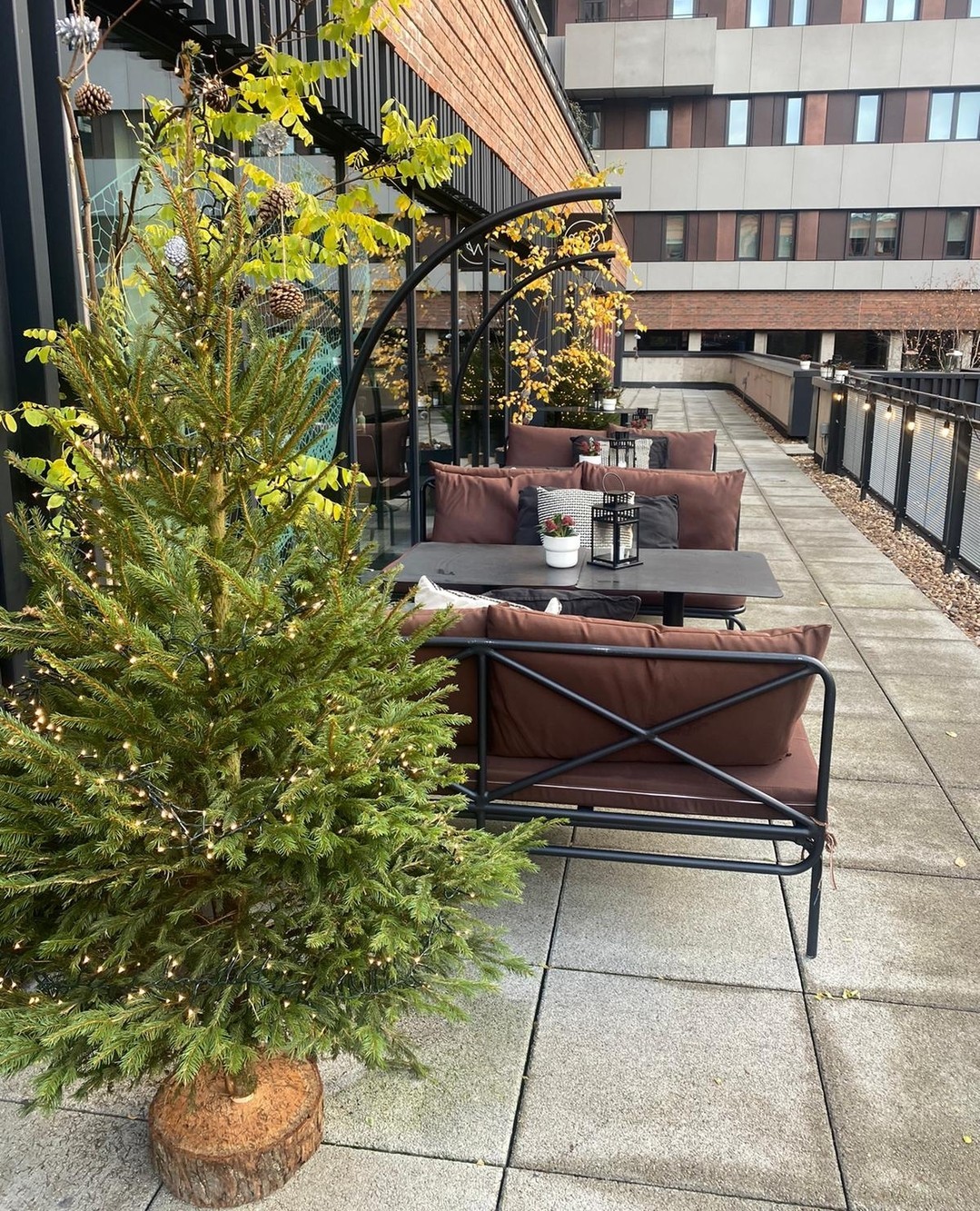 Provence
What is it: A relaxed, independent new wine bar serving quality cheese and charcuterie boards alongside low-intervention wines by the bottle and glass.
The offer: Free dessert boards and free prosecco.
T&Cs: Free dessert boards (chocolate brownies, blondies and cupcakes, all made by local baker 'cupcakes by donna) offered with any bottle of wine purchased. Guests who pre-book will receive a complimentary glass of fizz. Available Valentine's Day only.
Cane and Grain
What is it: New York-style style bar split of over three themed floors, serving ribs, burgers and cocktails.
The offer: Burger, fries and a drink for £10.
T&Cs: Offer available Monday to Friday between 12-4pm.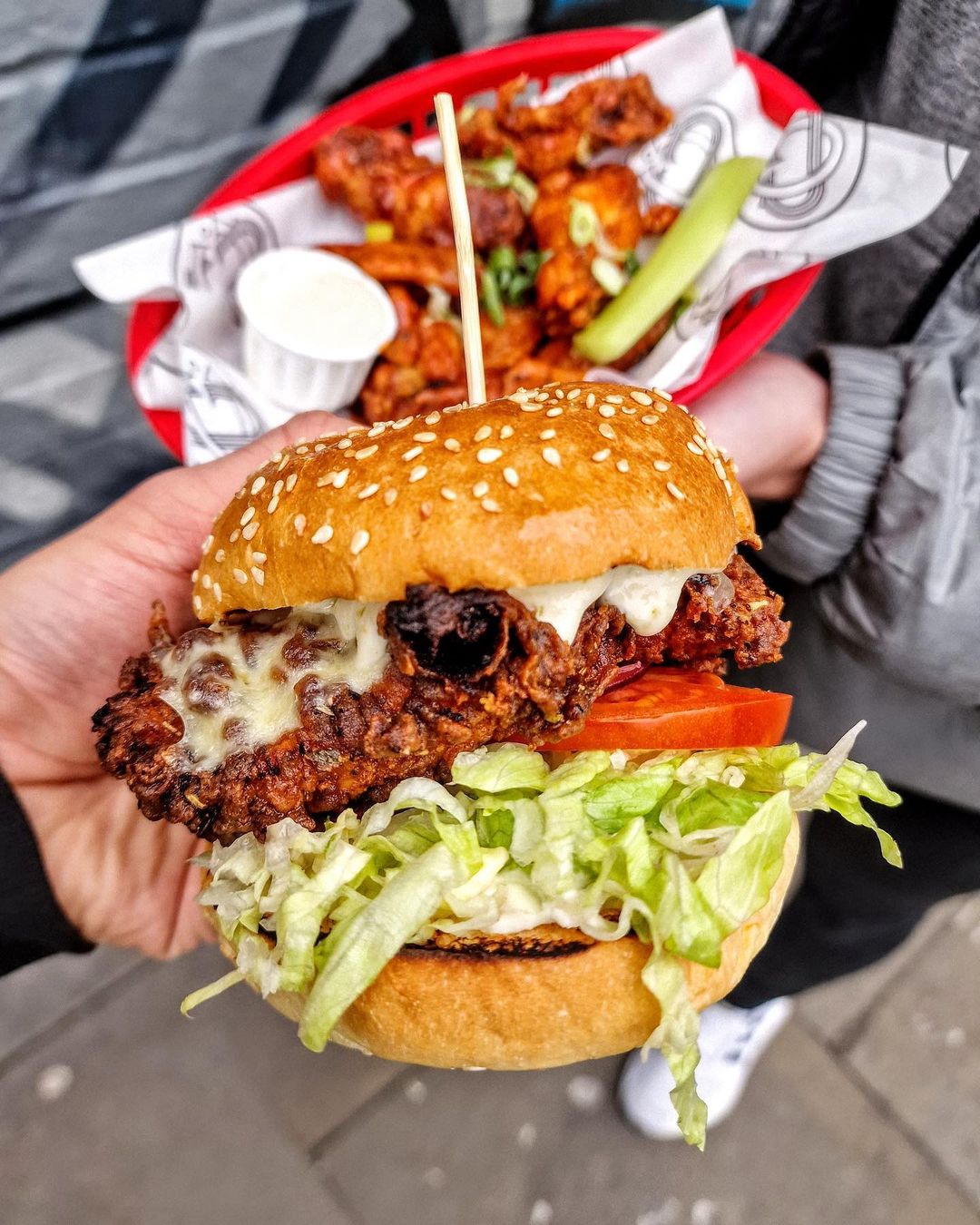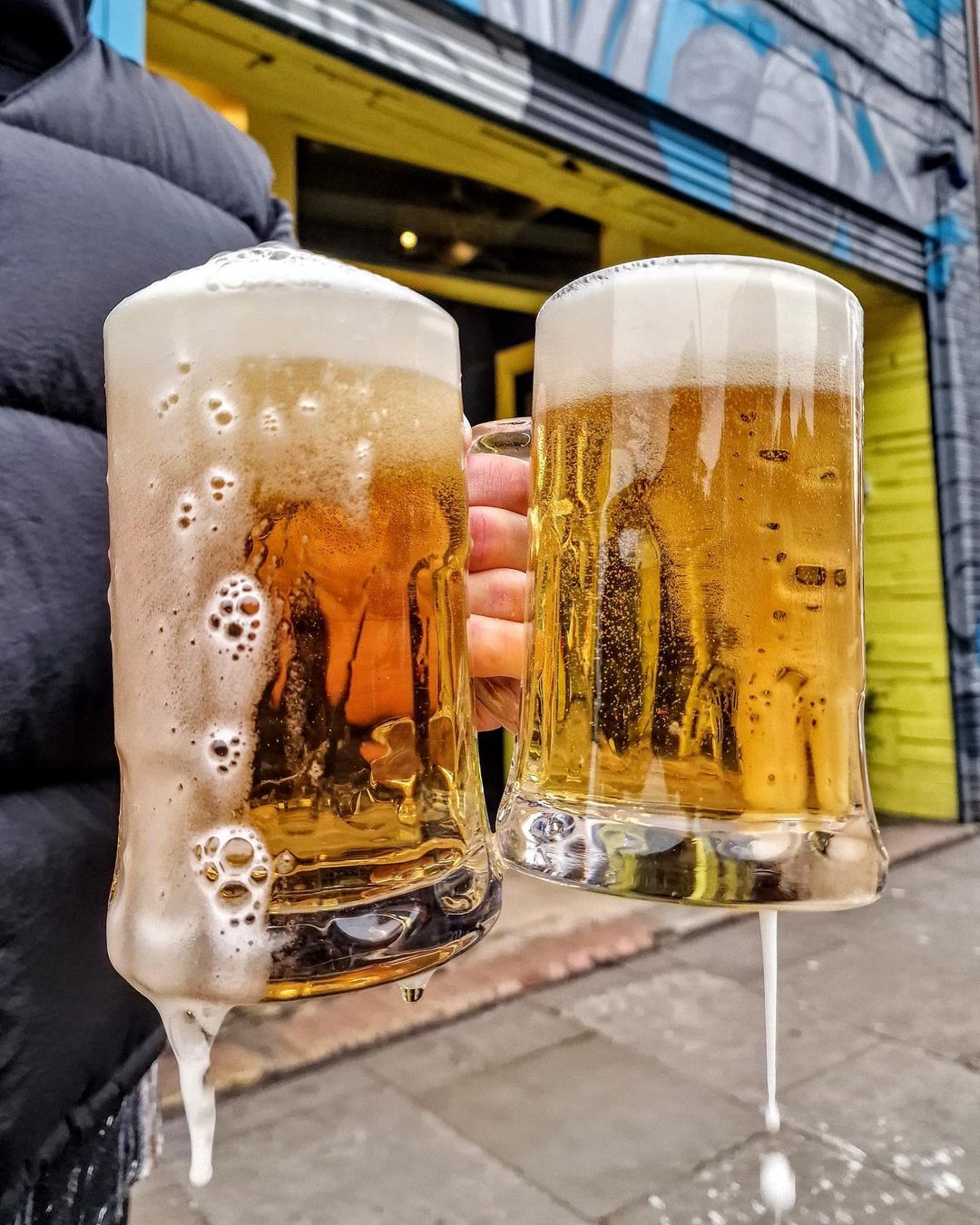 Cibo
What is it: Modern Italian cafe, restaurant and prosecco bar serving Italian pizzas, grill dishes and sharing plates.
The offer: One course £7, two courses £12.
T&Cs: Available 12-230pm Monday to Friday, 12-3pm Saturday and Sunday.
Don Giovanni
What is it: Modern Italian restaurant with floor-to-ceiling windows, marble bar and a large selection of traditional dishes.
The offer: Two courses £23.95, three courses £28.95.
T&Cs: Available 12-2pm and 4-6pm every day for a maximum of six people.
Edinburgh Castle
What is it: Another classic pub reborn – cosy vibes and pies downstairs, fancy small plates upstairs.
The offer: Two courses with a drink £30, three for £35.
T&Cs: Available Wednesday to Friday between 5 – 6.30pm throughout February.
Evelyn's / The Daisy
What is it: More great brunches and roasts, plus an all-day menu that's just had an overhaul and a charming bar underneath.
The offer: Roasts followed by £12 carafes at The Daisy
T&Cs: Enjoy a carafe of red or white wine for £12 at Evelyn's subterannean bar The Daisy before or after your Sunday roast.
The Lawn Club
What is it: Airy cafe bar with wicker chairs, food served on wooden boards and an extensive cocktail menu.
The offer: Dine out for £50 (for two)
T&Cs: Available Valentine's Day only. Offer includes a bottle of prosecco, any 2 mains and 2 sides from the main menu, between two people for £50. Walk-ins welcome.