News
RAF addresses 'loud noises' over Manchester as people say they 's*** their pants' at sight of fighter jets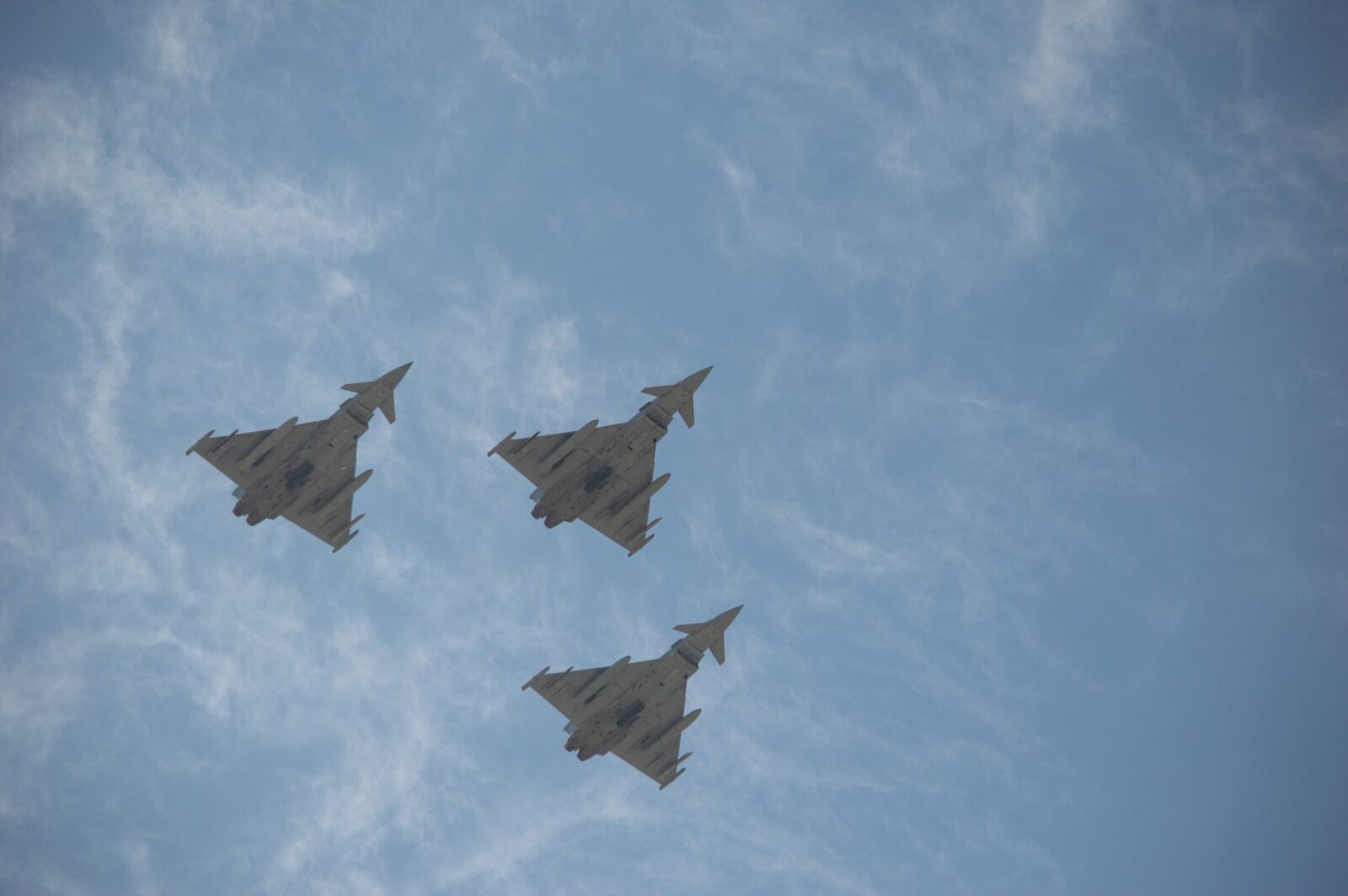 People in Manchester were stunned yesterday at the sight of three fighter jets flying low over the city centre.
The sound of roaring engines could be heard right across Greater Manchester just before 8pm, sending some people into a panic.
One person said they were 'too busy sh**ting my pants to take my camera out' at the unusual sight of the aircraft.
Another said they 'idly wondered if WWIII had started'.
But the planes were here for celebratory purposes rather than anything more sinister.
The RAF confirmed yesterday that three Typhoons would conduct a flypast over Old Trafford to mark the opening of the UEFA Women's EURO tournament.
The air force said: "The RAF is proud to support the opening of the UEFA Women's Euro 2022 Tournament and will be cheering on the Lionesses tonight and Northern Ireland tomorrow night.
"Sport is an important element of Service life in supporting mental and physical wellbeing; the RAF empowers its aviators to get involved in sports through its Elite Athletes Scheme."
Although the RAF put the news out ahead of the flypast, the planes still caught several people by surprise.
One person said on Twitter: "So anyone in Salford Quays/Manchester just hear some sort of loud plane that sounded like it was about to crash? I even checked flight radar and nothing. Am I going insane?"
Another wrote: "Three fighter jets just flew over Hulme, Manchester. Now my heart is racing because I thought a plane was coming down! Very loud! Very unusual. We are not normally on the path for training exercises."
Read more: Manchester Airport travellers now being warned of three-week motorway traffic delays
Someone said: "Thought a missile or super fast jet plane was about to hit my flat it was that loud and fast!"
One user on Twitter suggested: "Feel like it should've been more widely know that jets were flying around Manchester because hearing them go over so low was spooky."
One Reddit, someone posted: "Was stood out front with my phone in my hand heard the noise and still wasnt quick enough, felt like they were clipping the chimneys! Never seen one so low."
Featured image: RAF