News
Repairs to be made after 'sickening' vandalism of Manchester Arena attack memorial
"The city will not tolerate disrespect to the memorial."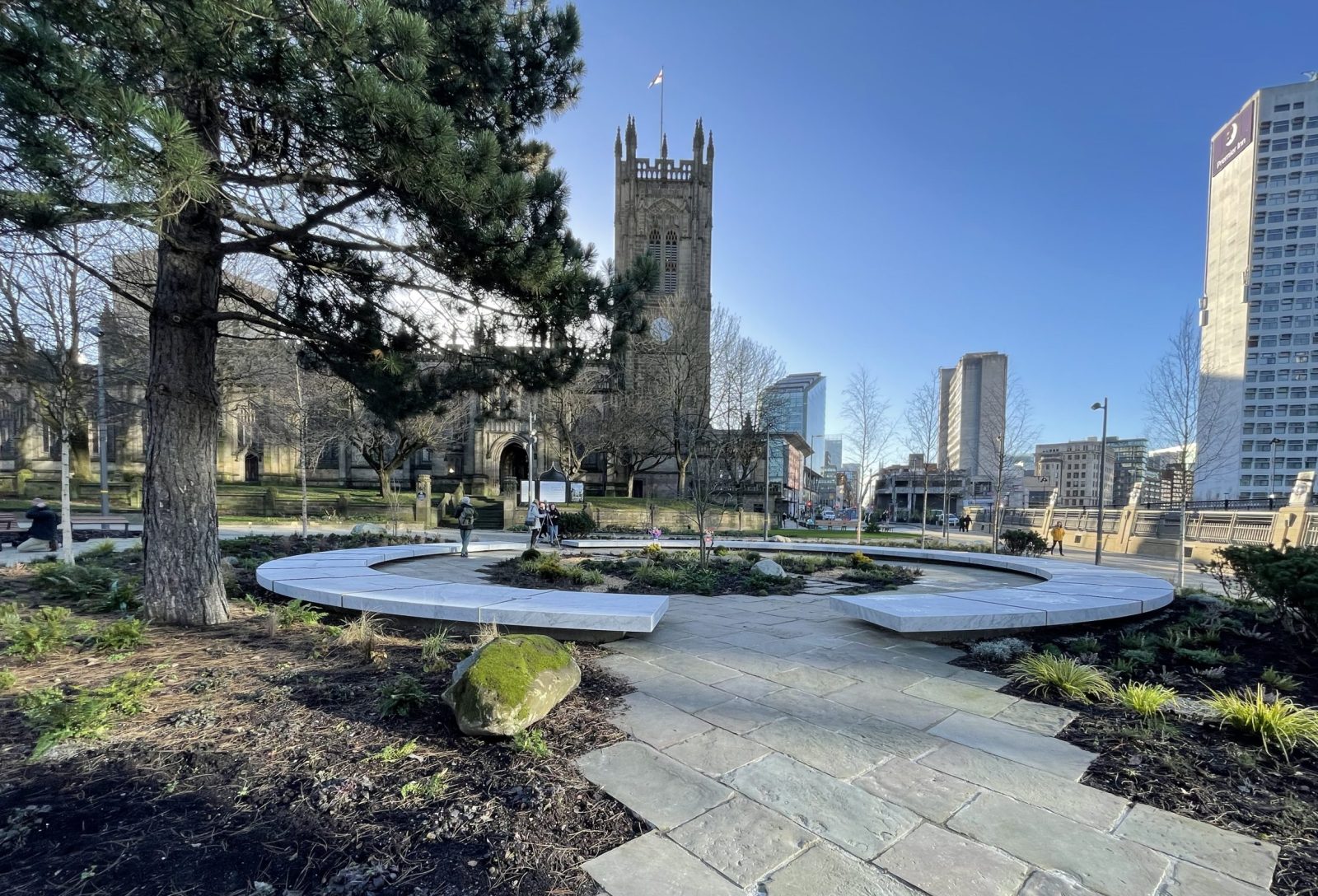 Repairs will be made to the Manchester Arena attack memorial following recent acts of "sickening" vandalism.
The damage made to the new monument, known as the 'Glade of Light' – which was opened in January, and is dedicated to the 22 people who tragically lost their lives during the bombing at Manchester Arena on 22 May 2017 – was considered to be "minor" by Manchester City Council, but no less "disrespectful" and "sickening".
The halo-shaped memorial made out of marble – which has been engraved with the names of the victims – was marked with a number of scratches, but the Council has said that it will be repaired.
The shocking incident was captured on CCTV, and Greater Manchester Police has confirmed that an arrest has been made in connection.
Read more: The Glade of Light memorial to victims of the Manchester Arena attack opens today
Speaking on the incident, a spokesperson for Manchester City Council told the BBC: "It is sickening that someone should do something like this but we know the perpetrator does not reflect Manchester as a whole and the city will not tolerate disrespect to the memorial."
They added that repairs would be made "as quickly as possible".
The Glade of Light is located between Manchester Cathedral and Chetham's School of Music in the heart of the city centre.
It has been designed by BCA Landscape and Smiling Wolf, is surrounding by plants that grow in the UK's countryside, and has given families of the victims the chance to place memory capsules inside the halo that are filled with mementos and messages.
Seating has also been included around the outer part of the garden that blooms colour all year-round to allow people to linger and pay their respects.
In December 2021, families of the victims said they were "disgusted" after they learned the memorial site was trespassed on and vandalised before fences were taken down in January and it became accessible to the public.
An official opening for the memorial is planned for spring.
Featured Image – The Manc Group