News
School in Cheshire closes over Coronavirus fears
[siteorigin_widget class="SiteOrigin_Widget_PanelImage_Widget"][/siteorigin_widget]
[siteorigin_widget class="SiteOrigin_Widget_PanelText_Widget"][/siteorigin_widget]
[siteorigin_widget class="SiteOrigin_Widget_PanelImage_Widget"][/siteorigin_widget]
[siteorigin_widget class="SiteOrigin_Widget_PanelText_Widget"][/siteorigin_widget]
News
The Japanese takeaway with a Michelin-trained chef serving a secret omakase menu out back

Georgina Pellant
Good sushi is a hard thing to find in Manchester nowadays. To be honest, ever since the demise of Umezushi, it has felt out of reach.
Average sushi, however, is suddenly available in abundance thanks to an explosive proliferation of trendy, if soulless, Pan Asian restaurants.
You know the sort. The spots with the claggy, dried-out rice on ostentatious platters, whose chefs stuff cream cheese into the middle of their maki, or disguise its lack of freshness with cascading waterfalls of dry ice.
These spots, with their fake flower walls and neon signs that scream "Pick me!" seem, depressingly, to be taking over. So it's with relish I can reassure you at least one place in Manchester city centre is doing its bit to remind us what real sushi should actually taste like.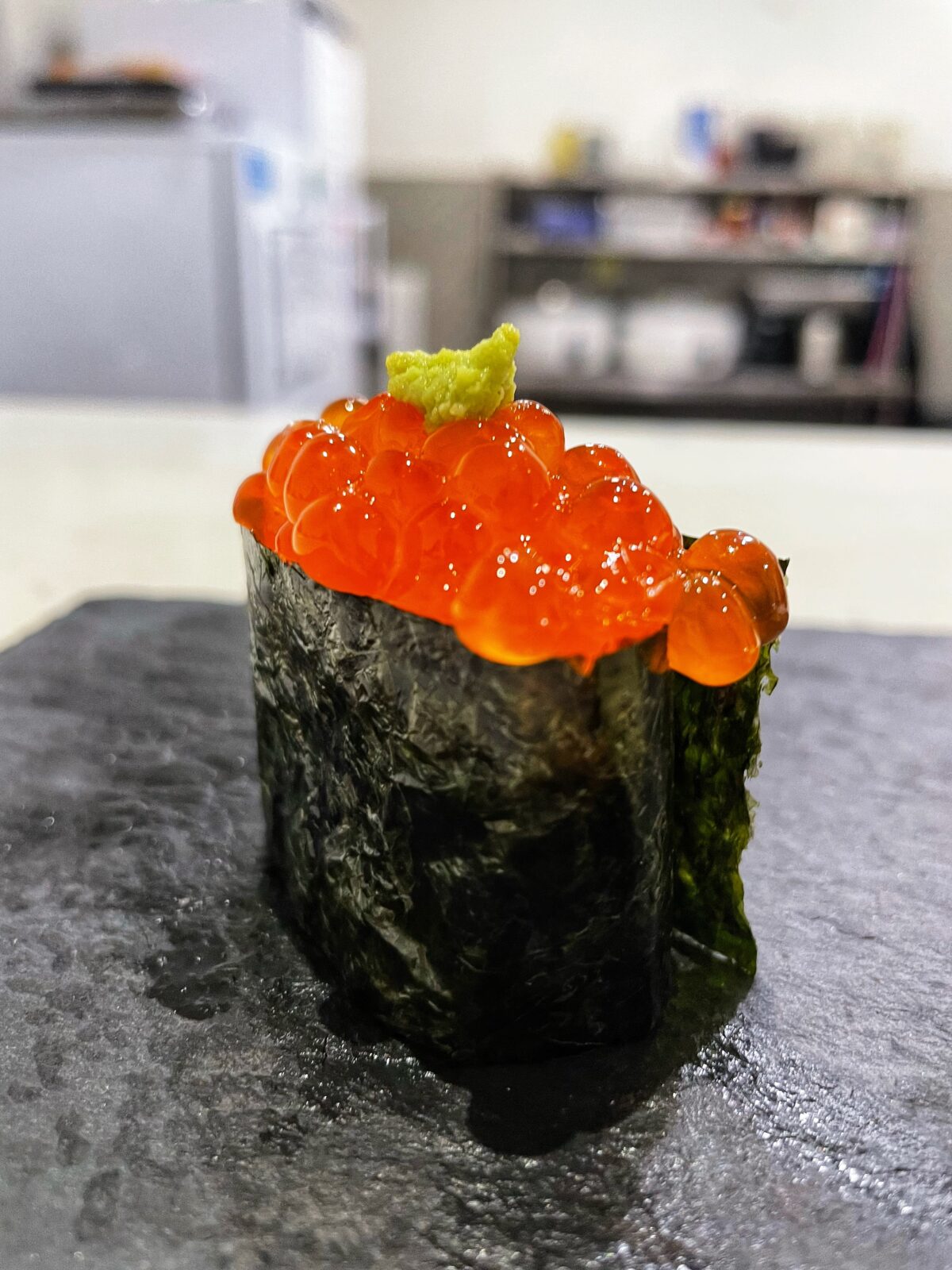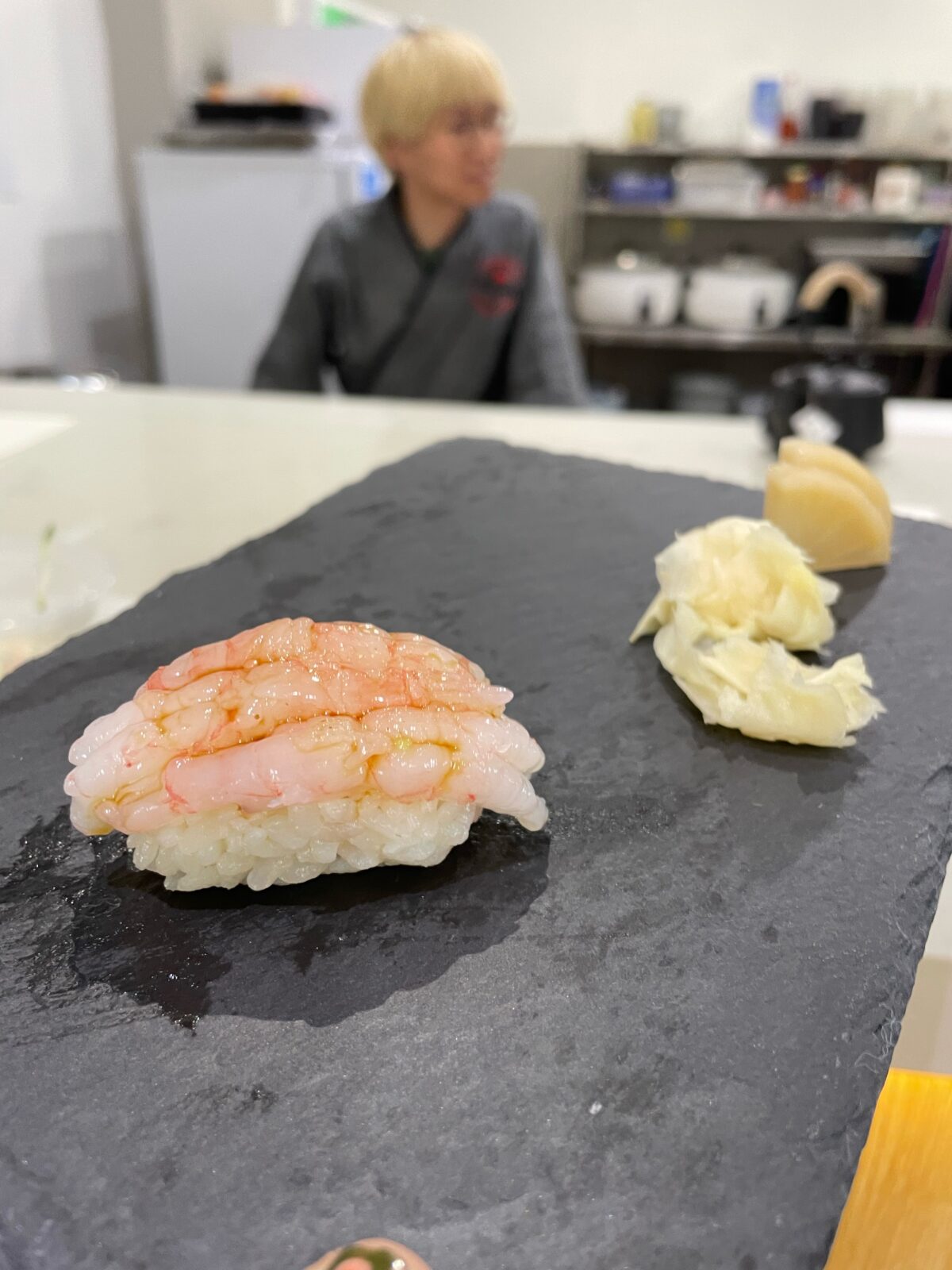 Even better, it's entirely missing the gaudy flamboyance of Manchester's glitzy Pan Asian sushi scene – so if, like me, you're not into superficial sushi, you should feel right at home here.
I'm talking about One Sushi, formerly known as Ikkan – a tiny Japanese takeaway shop on Oxford Road filled with little more than a few wooden counters and a cash desk topped with metallic maneki-neko, or beckoning cat.
Opened last year by the team behind China Buffet, a popular Chinese restaurant in the heart of Chinatown, its takeaway cabinets are stuffed with California and red dragon rolls, deep-fried ebi, and various tempting combo platters.
Read more: Manchester Food and Drink Festival reveal 2023 awards shortlists as voting opens
These lovingly packaged takeaway morsels are already considered by sushi fiends in the know to be amongst best in the city, but – whilst they are really good – they are nothing compared to what is coming off the kitchen's near-invisible pass.
Hidden at the back by a blue flag featuring the One Sushi logo and rolling waves that resemble Japanese ukiyo-e artist Hokusai's famous Great Wave off Kanagawa print, it's here that you will reconsider whether you've ever really had a good piece of sushi before in your life.
Prepare to be blown away.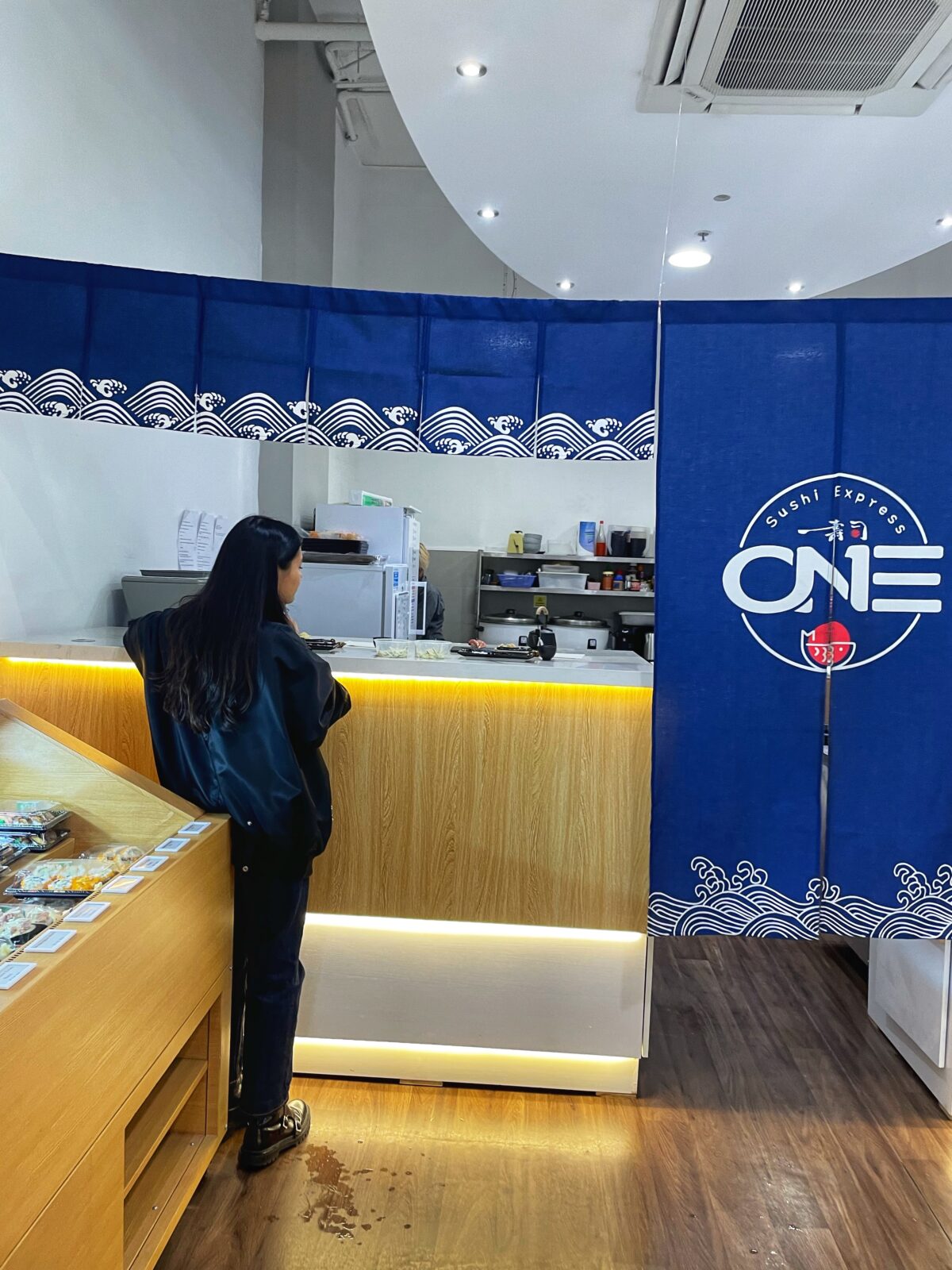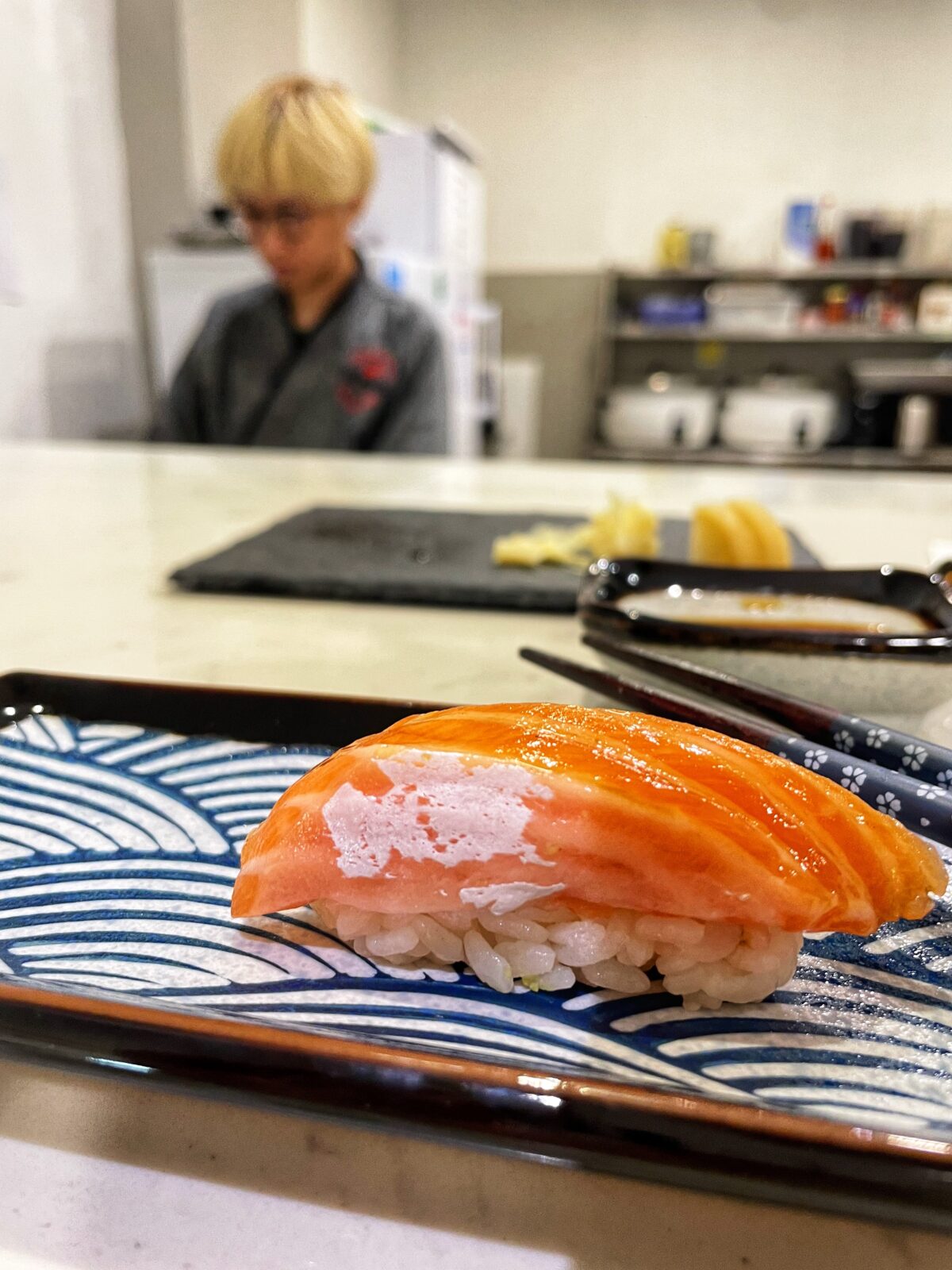 We're talking otoro belly tuna, A5 seared wagyu steak (that's the highest grade you can get), sweet Japanese scallops and prawns, all prepared right in front of you by master sushi chef Eddie who trained at two Michelin star Hong Kong restaurant Zuicho.
All the fish here is super fresh, and the entire style of the menu is down to chef Eddie – meaning he chooses for you, preparing the best of the best from that day.
Read more: Inside the underground Manchester noodle bar serving Chinatown's spiciest scrans
Priced at £58 per person, Eddie can accommodate up to four people at once for this incredible omakase sushi experience. There's really nowhere like it in Manchester for this price, in fact the only other place where you can go to experience something like this will set you back at least £200.
For sushi lovers, this is a dream come true.
Featured image – The Manc Group
News
Manchester United confirm Antony will return to training following assault allegations

Danny Jones
Manchester United winger Antony is heading back to training amid his multiple assault allegations.
The 23-year-old Brazilian and Man United mutually agreed that he would take time away from the club while the investigation was ongoing earlier this month but has now been green-lit to return to Carrington and first-team training.
Antony's case is still ongoing, with a total of three women coming out to accuse him of domestic abuse — chiefly, his ex-girlfriend Gabriela Cavallin, who was first to raise concerns surrounding his alleged behaviour — but his cooperation through the investigation has led them to revise their position.
Issuing an update on Friday morning confirming that the forward with be brought back into the fold until the situation is resolved.
A club statement reads as follows: "Since allegations were first made in June, Antony has co-operated with police inquiries in both Brazil and the UK, and he continues to do so.
"As Antony's employer, Manchester United has decided that he will resume training at Carrington, and be available for selection, while police inquiries proceed. This will be kept under review pending further developments in the case.
"As a club, we condemn acts of violence and abuse. We recognise the importance of safeguarding all those involved in this situation, and acknowledge the impact these allegations have on survivors of abuse."
Read more:
With Antony having denied the claims throughout and one woman reportedly having withdrawn her complaint against him, the United star and Brazil international was also spotted heading into a Manchester police station on Thursday afternoon.
Erik ten Hag's side plays their second game against Crystal Palace in less than a week after beating them 3-0 in the Carabao Cup on Tuesday and while it is not thought Antony will be brought straight back into the team, he will be available for selection moving forward.
United currently sit ninth in the Premier League with three wins and three losses to their name.
For all the latest news, events and goings on in Greater Manchester, subscribe to The Manc newsletter HERE.
Featured Image — Antony (via Instagram)