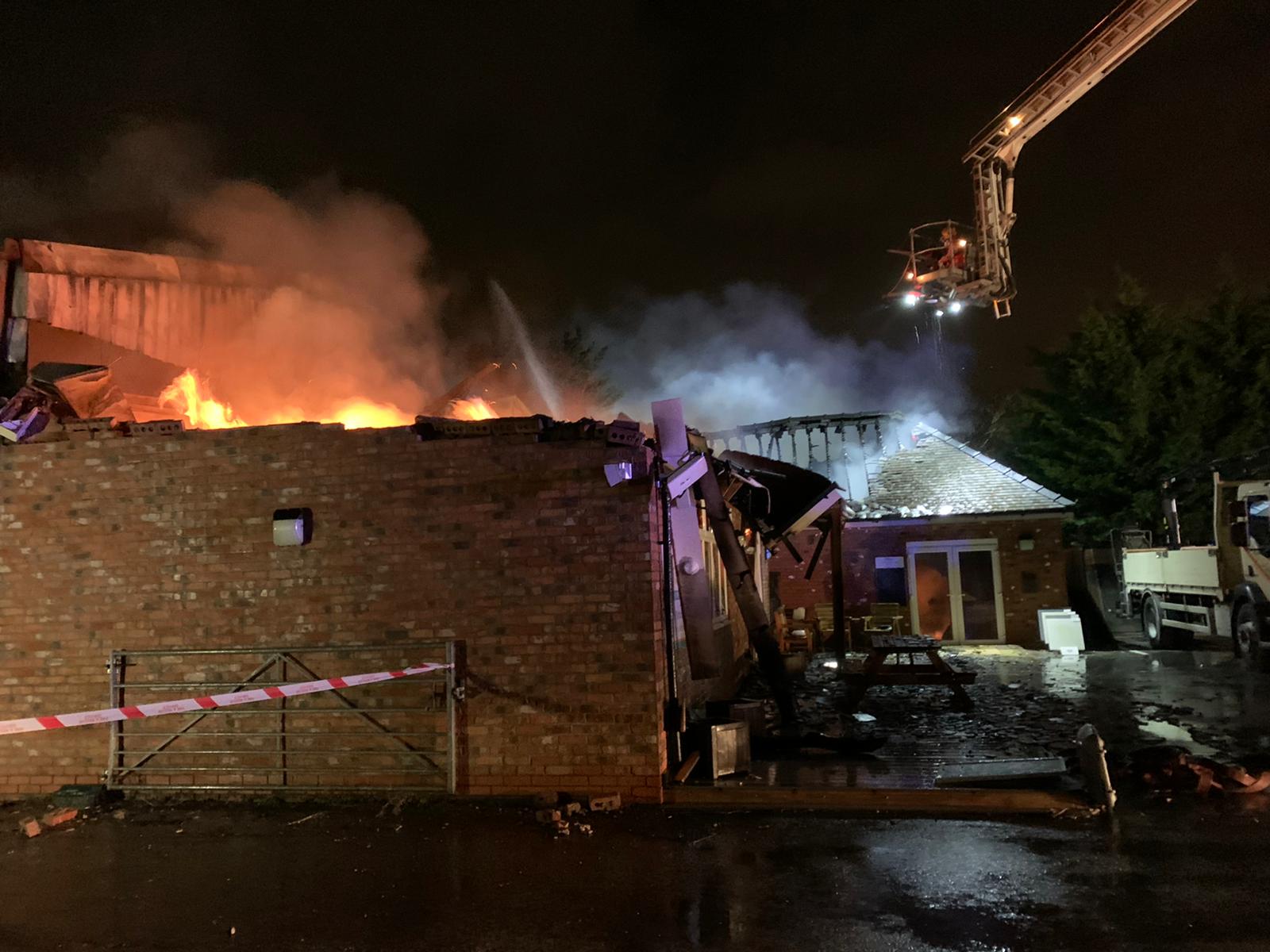 Manchester firefighters were called to the scene of a huge blaze on Monday evening after a commercial building in Stockport became engulfed in flames.
Emergency services responded to reports of a fire rapidly spreading across two storeys of a business premises on Moor Lane in Woodford at around 6.15pm on February 8.
Six fire engines from Cheadle, Stockport, Marple, Offerton and Cheshire arrived at the scene and spent several hours battling the blaze.
Surrounding roads were closed and residents urged to keep their windows and doors closed.
Greater Manchester Fire & Rescue Service said: "Firefighters are working hard at the scene and the fire is being brought under control using two aerial appliances and jets.
"Residents in the area are being advised to keep their windows and doors shut as a precaution due to smoke."
Poynton Fire Station also issued an update stating: "Crews battled hard against the elements, with sub zero temperatures, snow & strong winds.
"A fire break was made to prevent the spread saving the wood store. The fire is under control."