News
Snake Pass is reopening today after a five-week closure – but there's a slow speed limit
The major Peak District through road was closed after being structurally damaged during two February storms.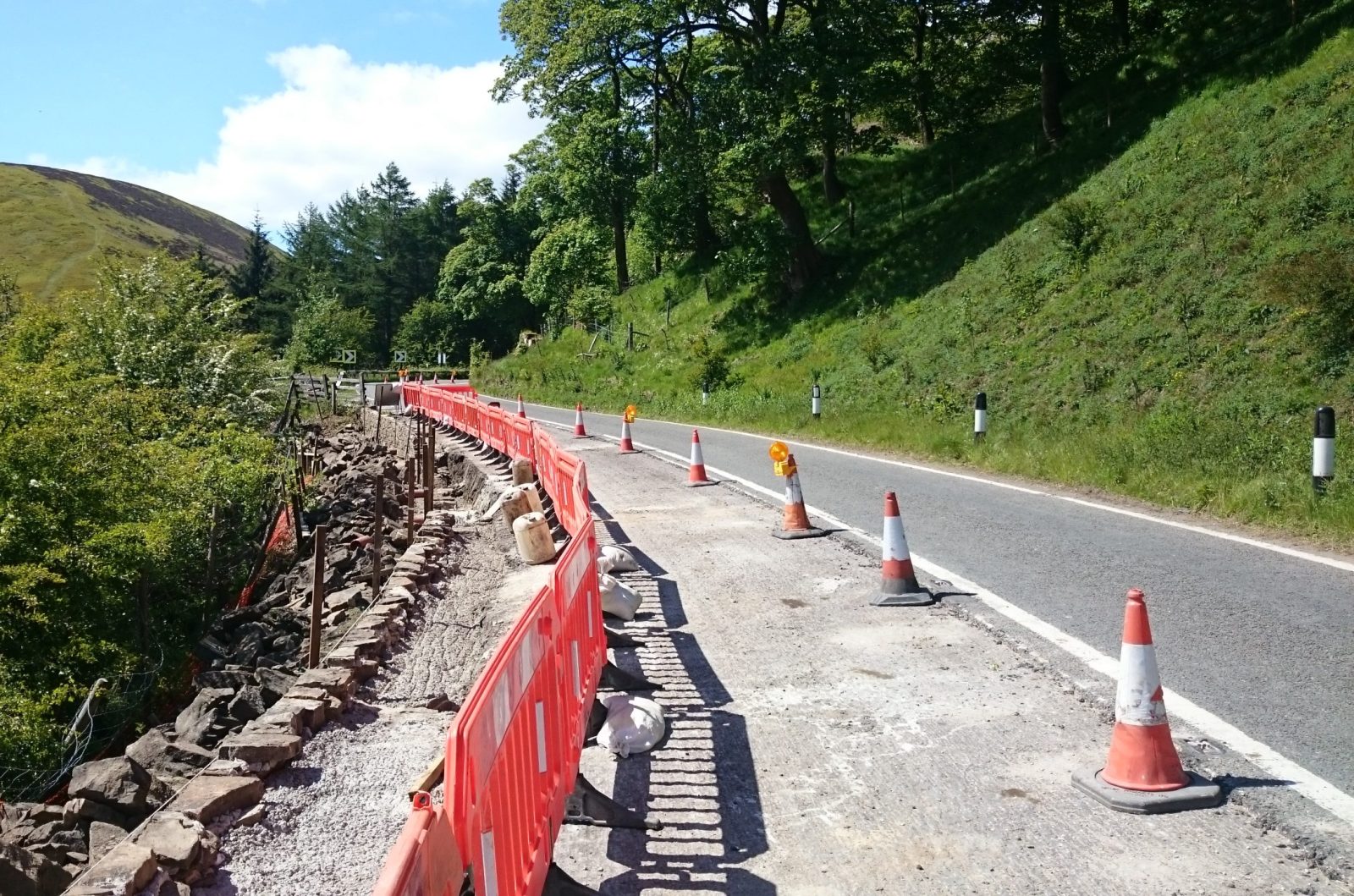 It's been confirmed that Snake Pass is to finally reopen to the public today after being closed for five weeks.
Back towards the end of February, it was revealed that sections of the A57 – which is better known as Snake Pass, and is one of the major roads through the Peak District between Manchester and Sheffield – had been structurally damaged from the recent relentless storms, Storm Eunice and Storm Franklin.
There were three active landslips at the time, with one verge dropping by as much as two metres, and major cracks to the road surface were also left, as well as there being a risk of further landslips
Read more: Snake Pass through the Peak District expected to be closed for at least a month after 'serious' landslips
It meant that the road had to be closed "for quite some time" so repairs could be made.
During the closure, Derbyshire County Council said it took the opportunity to carry out general resurfacing works, and pothole repairs, as well as rebuilding retaining walls damaged by February's storms, while cracks in the road surface caused by the landslips were also repaired using bitumen to create a flexible seal.
Now, the road will reopen to all road users this afternoon, including cyclists and pedestrians, but with what is being called a 'safety first' approach, according to Derbyshire County Council.
The road is re-opening to traffic with three temporary single carriageway restrictions at Gillott Hey, Alport, and Wood Cottage, and traffic will be controlled by temporary traffic lights, as well as a 20mph speed limit will be in operation.
Read more: The furious row from cyclists desperate to use deserted but dangerous Snake Pass
To minimise any further damage to the road at the site of the landslips, HGVs over 7.5 tonnes will be asked to follow a signed diversion route using the A6013 / A6187 / B6049 / A623 / A6 / A6015 / A624 and vice versa.
The road will continue to be monitored using a hi-tech portable laser scanner to check for any further significant movement, Derbyshire County Council says.
"Please help us help you by allowing a little extra time for your journey, showing courtesy to other road users and keeping to the new temporary speed limit," Councillor Kewal Singh Athwal – Cabinet Member for Highways Assets and Transport at Derbyshire County Council – said ahead of the reopening of the road this afternoon.
Featured Image – Wikimedia Commons