News
Statue planned for Rochdale fan who raised half-a-million for his local club
A fundraiser has been launched to commission a statue of David Clough and place it on his seat at Rochdale AFC's Crown Oil Arena.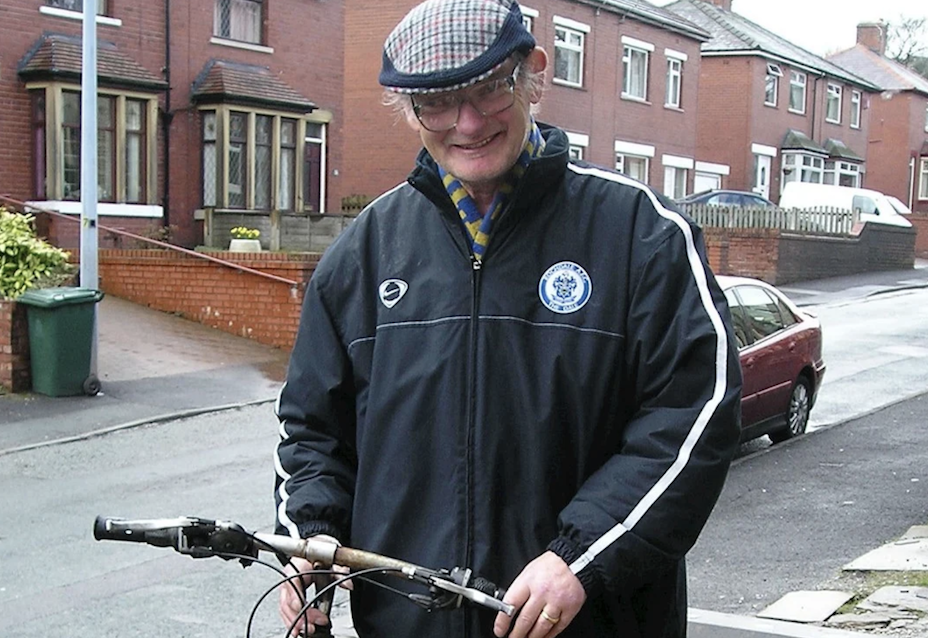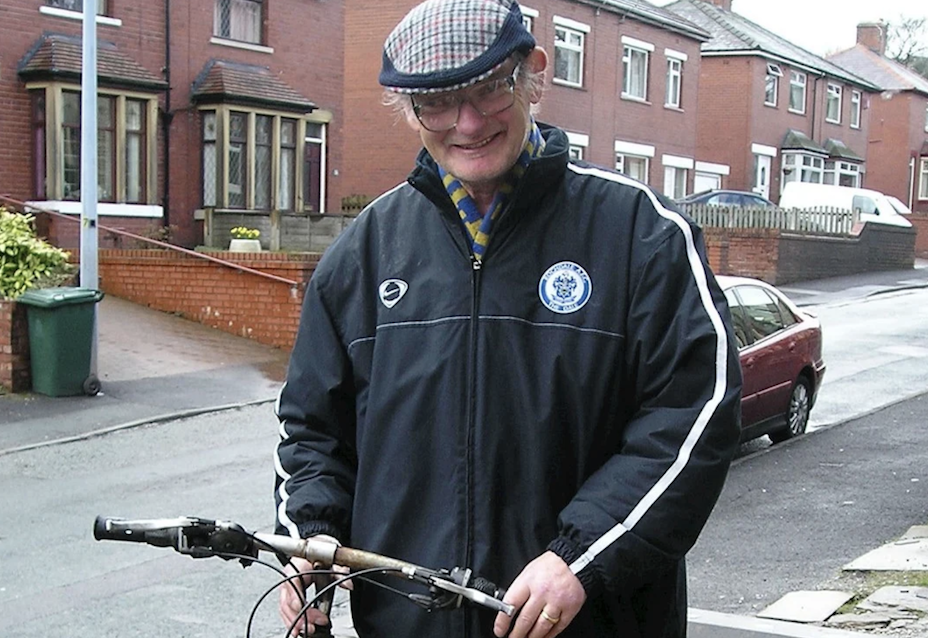 Rochdale AFC fans have launched a campaign to build a statue in memory of a lifelong supporter who raised around half-a-million for his local football club.
David Clough, 78, began selling scratch cards for Dale at his workplace of Whittles Bakery in 1992, before taking responsibility for collecting money from members of the club's lottery-style Goldbond Draw.
The Dale fan was a familiar face around Littleborough for decades, often spotted out on his bicycle – come rain or shine – to pick up 50p fees from fans.
David sadly passed away last year after a long illness – bequeathing his entire estate to the club.
A group of his fellow supporters are now hoping to honour David by putting a statue of him in his old seat at the Crown Oil Arena.
The fundraiser has already generated more than £5,000 – half of its overall target.
Mark Cryer, the man behind the JustGiving campaign, said the idea was taken from Spanish football club Valencia – which commissioned a bronze statue of fan Vicente Navarro Aparicio at their Mestalla Stadium after the fan devoted himself to attending club games despite losing his sight.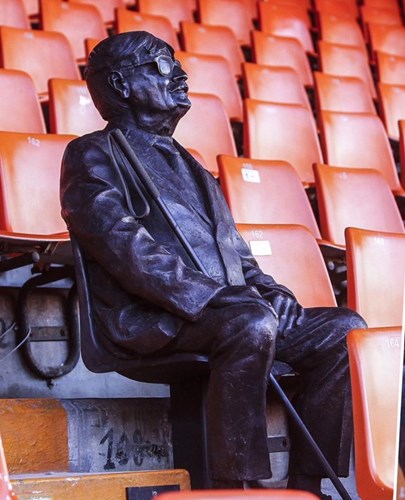 Speaking to the Rochdale AFC media team, Mark said: "I didn't know Cloughie personally but I think all Rochdale fans knew of him and what he did for the football club with the various Goldbond rounds that he did in all weathers.
'To leave his entire estate to the Club for the future generations is absolutely unbelievable, so I thought to myself, what could we as fans do to say thank you to a fan like Cloughie.
"My friend who goes to watch Valencia quite a lot had told me about a statue that they have at their ground for one of their super fans, so I thought it would be ideal if we as fans could get together and do something similar."
David's estate money is funding a new scoreboard at the Spotland Stadium, along with an air conditioning system and new ceiling to be installed in the club's '1907 Lounge.'
The JustGiving page for the supporter's proposed statue reads: "If football fans we can help us exceed this new target, the quality of the statue will enable fans to pay a lasting tribute to a Dale Legend."
You can view the David Clough statue fundraiser and make a donation online via JustGiving.