News
Students occupying Fallowfield tower block have WIFI cut off overnight amid ongoing rent strike protests
The occupiers have said they will not leave until the University's Vice Chancellor agrees to meet with them to discuss their demands.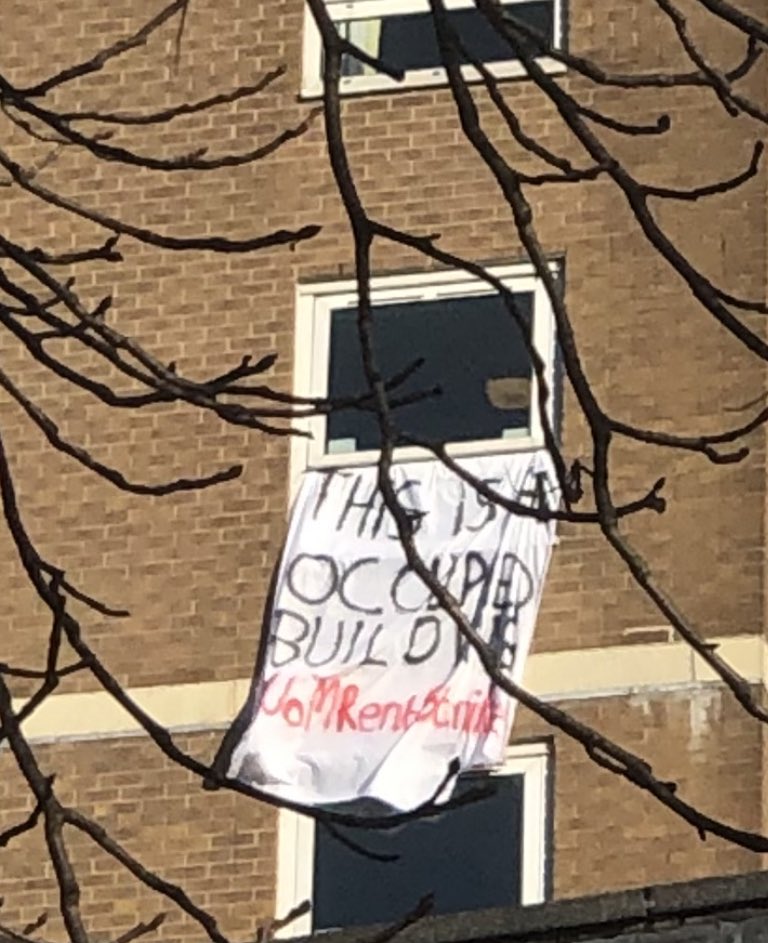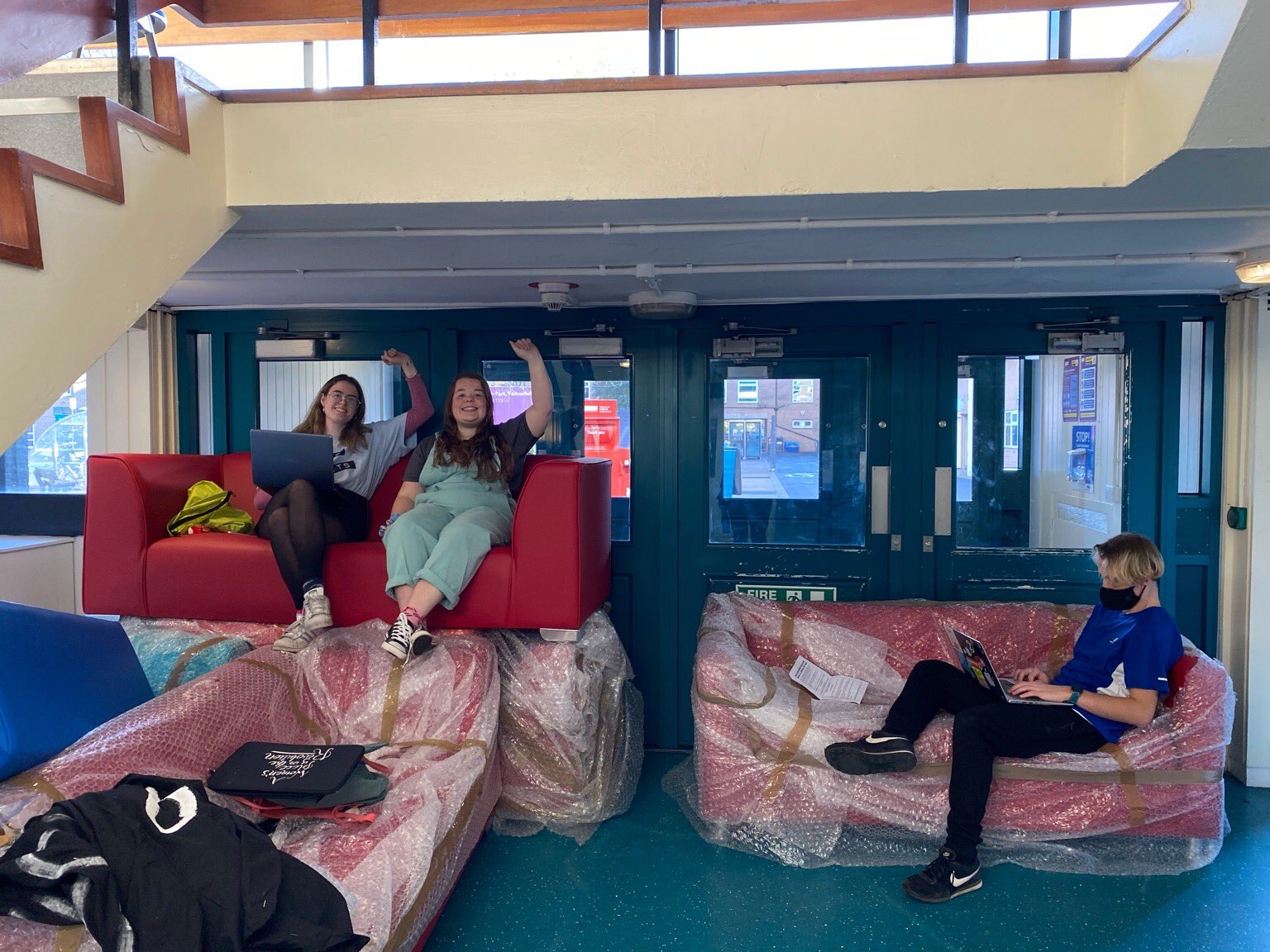 Around a dozen University of Manchester students occupied a university building in Fallowfield as part of ongoing rent strike protests yesterday.
Students representing UoM Rent Strike, Students Before Profit and 9K4WHAT have taken up residence in the currently empty Owens Tower on Wilmslow Road, in a stand against university management.
Yesterday evening, the students occupying the tower had their WIFI cut off by the university and were temporarily deprived of receiving food and other essential items.
However, after involvement from local MP Afzal Khan, the internet was restored in the early hours of the morning.
He said: "The welfare of students should be everyone's number one priority.
"I hope @OfficialUoM will reach out to students and de-escalate tensions."
Protestors have said that they feel like they have been neglected by the University, and are demanding a 40 per cent reduction in rent for the remainder of the 2020/21 academic year.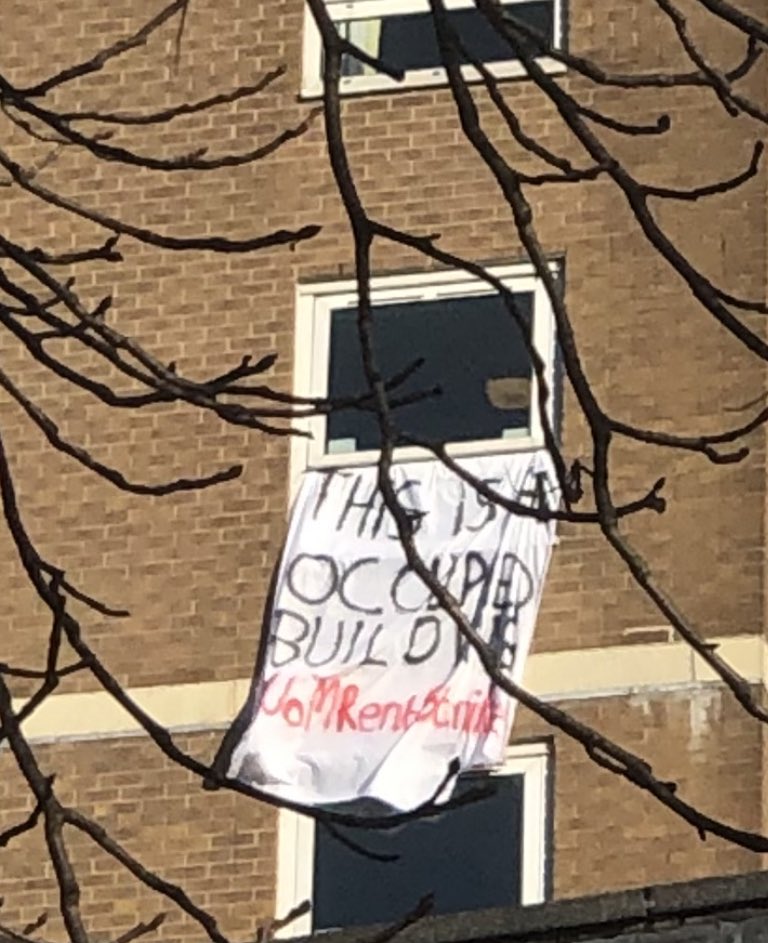 One of the occupiers, Ben McGowan, 18, is a first-year politics student at the University of Manchester.
Speaking to The Manc, he said: "The way the university has treated students is deplorable.
"Firstly, they told us we would receive face to face teaching and then backtracked on that within a week of us moving in. Then hundreds of us had to isolate with little support.
"The state of the accommodation is awful too. There's been rat infestations as well as leaks and floods in some of the halls on campus.
"We will not leave until (Vice Chancellor) Nancy Rothwell meets with us and agrees to our aims. The least that university management could do is agree to meet us and hear what we have to say."
UoM Rent Strike's original demands, announced on October 5, are as follows:
A rent reduction of at least 40 per cent, for the remainder of the academic year 2020-21.
To offer all students no-penalty early release clause from their tenancy contracts, for both this and the next academic year.
Increase the standard of support for students in halls of residence, this includes food, laundry and post for isolating flats; better security and faster responses to complaints about standards of living e.g. broken fridges.
Mr McGowan, who lives in Fallowfield's Oak House accommodation, also said he wanted a refund on rent paid for December as new Government guidelines meant he had to leave the accommodation, but the university had "refused to engage."
In an open letter addressed to Nancy Rothwell, the occupiers said: "Even amidst the calls for transparency between the governing body and the students, you have still failed to provide us with a meeting to merely discuss these demands, much less to implement them."
Mr McGowan added: "University management have a duty of care over their students."
"If they are not willing to meet with us to discuss their concerns then they are failing in their role."
A University of Manchester spokesperson said: "We are aware of the protest by a handful of students in an empty residential building.
"We have made it clear to them that they shouldn't be there and that they may also be in contravention of current national Health Protection Regulations.
"We are already engaging with elected Students' Union representatives about many of the issues being highlighted by the protestors.
"The University is fully committed to freedom of expression."
Mr McGowan said that they have enough food to last them a while, and they will continue to occupy the tower block until their "basic demands" are met.
In an updated statement, a University of Manchester spokesman said that the Vice Chancellor has agreed to meet students over the weekend to discuss their concerns.