News
Sugo Pasta Kitchen claps back at Hull restaurant for 'stealing' its pasta menu
Hull restaurant Mancia also used pictures taken from Sugo's social media to market themselves.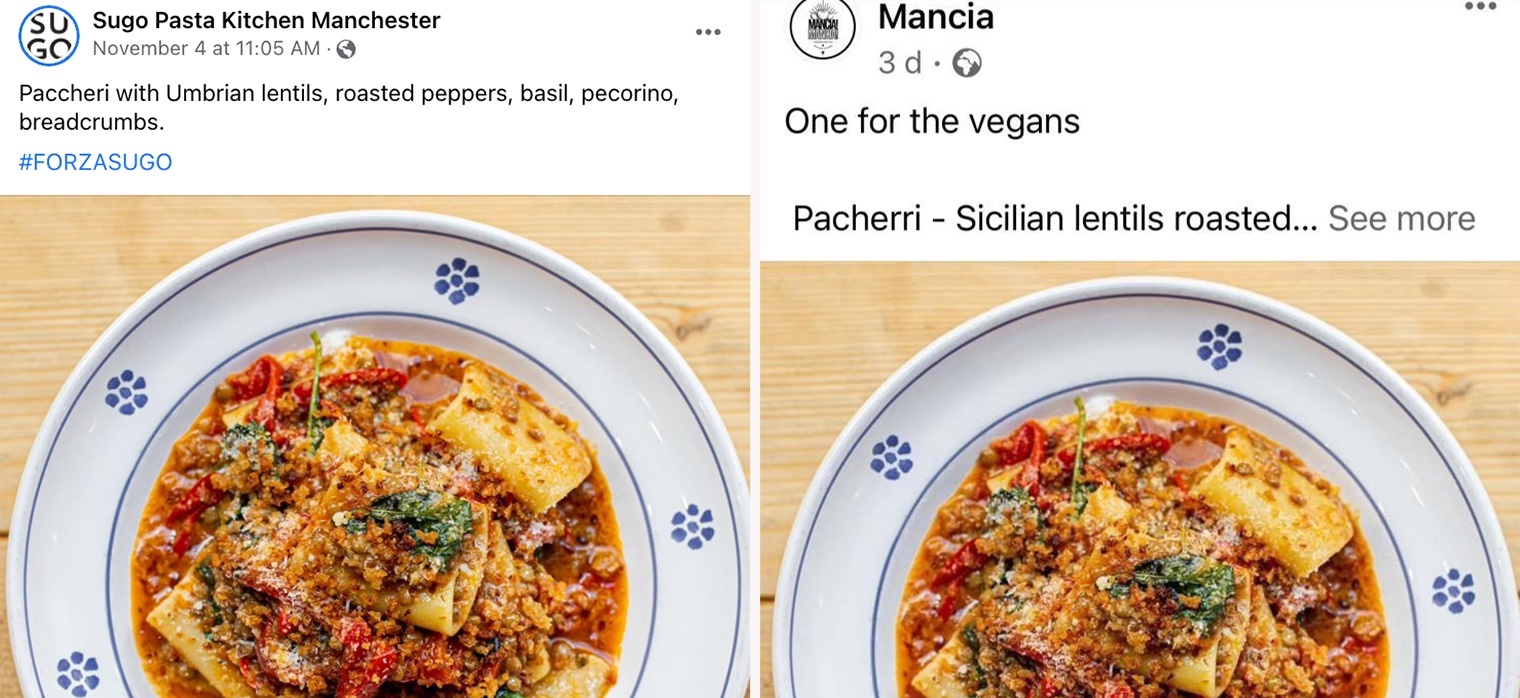 A new restaurant in Hull has come under fire after it was accused of stealing Manchester pasta kitchen Sugo's menu and using some of the restaurant's social media images to promote itself online.
The Ancoats restaurant uploaded a post calling out newcomer Mancia in Hull after its owners allegedly copied the restaurant's entire pasta menu – with Mancia even listing Sugo's signature dish 'Sugo Scoglio' under the same name.
Mancia owner Angelo Romano has since apologised for what he acknowledged was a "mistake", and said that he'd been "impressed" by a visit to Sugo, but didn't mean to "open a pasta war".
The East Yorkshire restaurant shared images taken from Sugo's Instagram and Facebook pages to its own social media in now-deleted posts, which attempted to pass the dishes off as Mancia's own.
Angelo said there "simply weren't enough hours in the day" for him to take his own pictures and admitted he used Sugo's, "not realising it would create such an uproar and a social media war".
Mancia also shared an image of its handwritten menu, which had a number of similarities to Sugo's own – including a dish called 'Sugo Scoglio' – though the Hull restaurant owner said "no one can claim ownership" of what he called classic Italian recipes.
Sugo's version is made with calamarata, king prawns, baby squid and mussels, datterini toms, chilli, ginger; whilst Mancia's dish was listed with similar pasta paccheri, shell-on prawns, mussels, squid and datterini tomatoes.
Further copycat dishes listed by Mancia included a strozzapretti dish with broccolini, anchovy butter, house chicken stock, chilli, parmesan and pangrattato, and an orecchiette 'pomodoro' with san marzano and pecorino.
As well as using some of the restaurant's images and dishes, the East Yorkshire business has purchased the same crockery used by Sugo, with further similarities including jugs, tiles, plates, dishes and starters.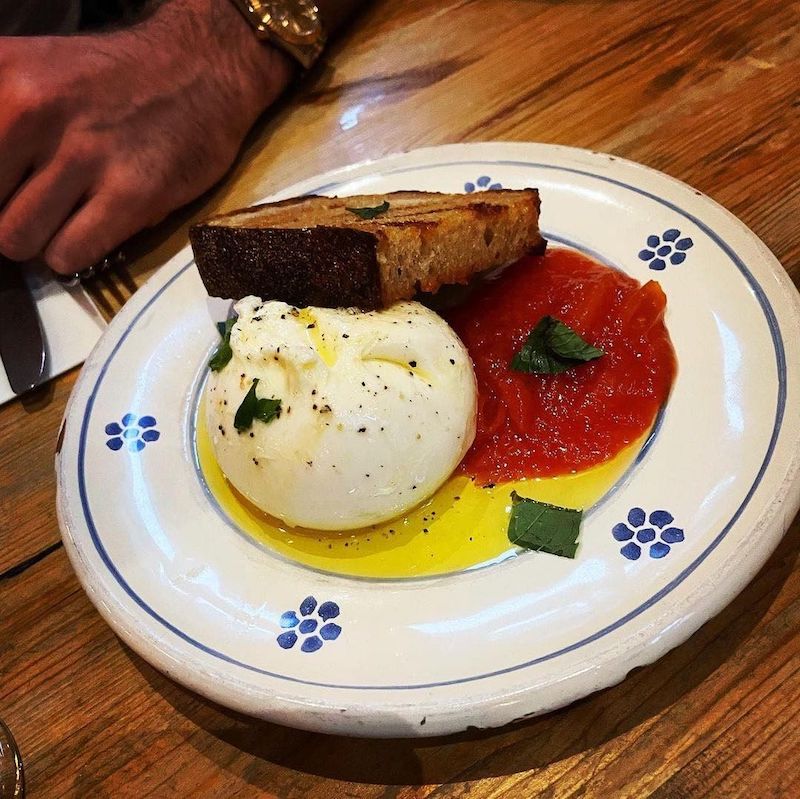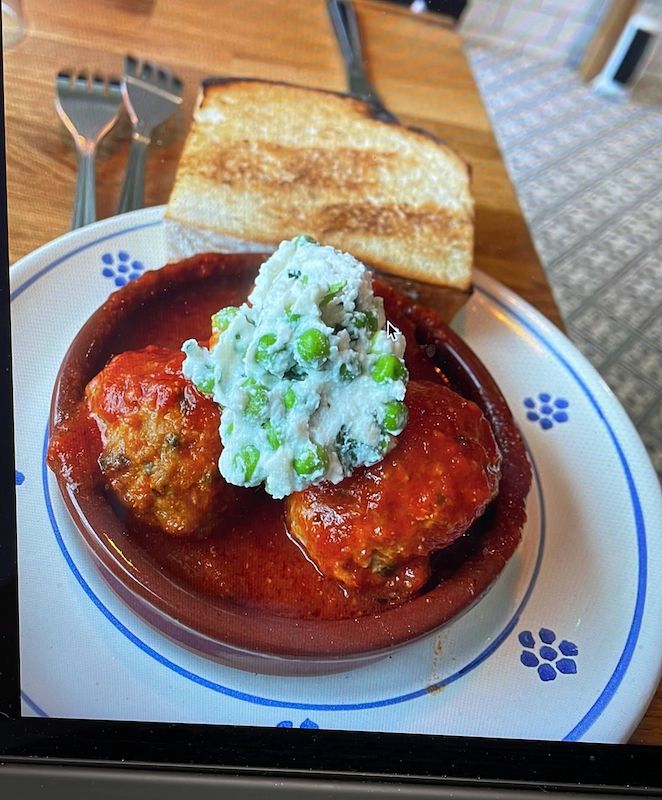 Sugo co-owner Michael De Martiis said that whilst they always take a degree of imitation as flattery, he felt that this was "fraud, basically."
"Listen, like being inspired and seeing people cook our dishes, that's great […] we're flattered when people try and do what we do, there's no problem with that, but this guy's tried to set up a commercial enterprise by copying and pasting the entire menu…. or one of the menus."
He added that Sugo had tried to reach out to the restaurant by commenting on the pictures after it was brought to their attention by Sugo's followers.
The owners of Sugo have also sent across a formal email to Mancia, said Michael, as the business doesn't have a listed phone number.
Sugo's Instagram post read: "Some new little gaff in Hull called Mancia thought they could get away with stealing our pasta menu, social media pics and launching their entire business on the back of it.
"Borderline hilarious. They forgot (like liars do) that you actually have to be able to do what you said you would.
"KARMA. We appreciate the #SUGOARMY for bringing these lil' schivos to our attention.
"Angelo >> probably best that you don't repost post this image too. People of HULL, you want the real deal hop on the M60."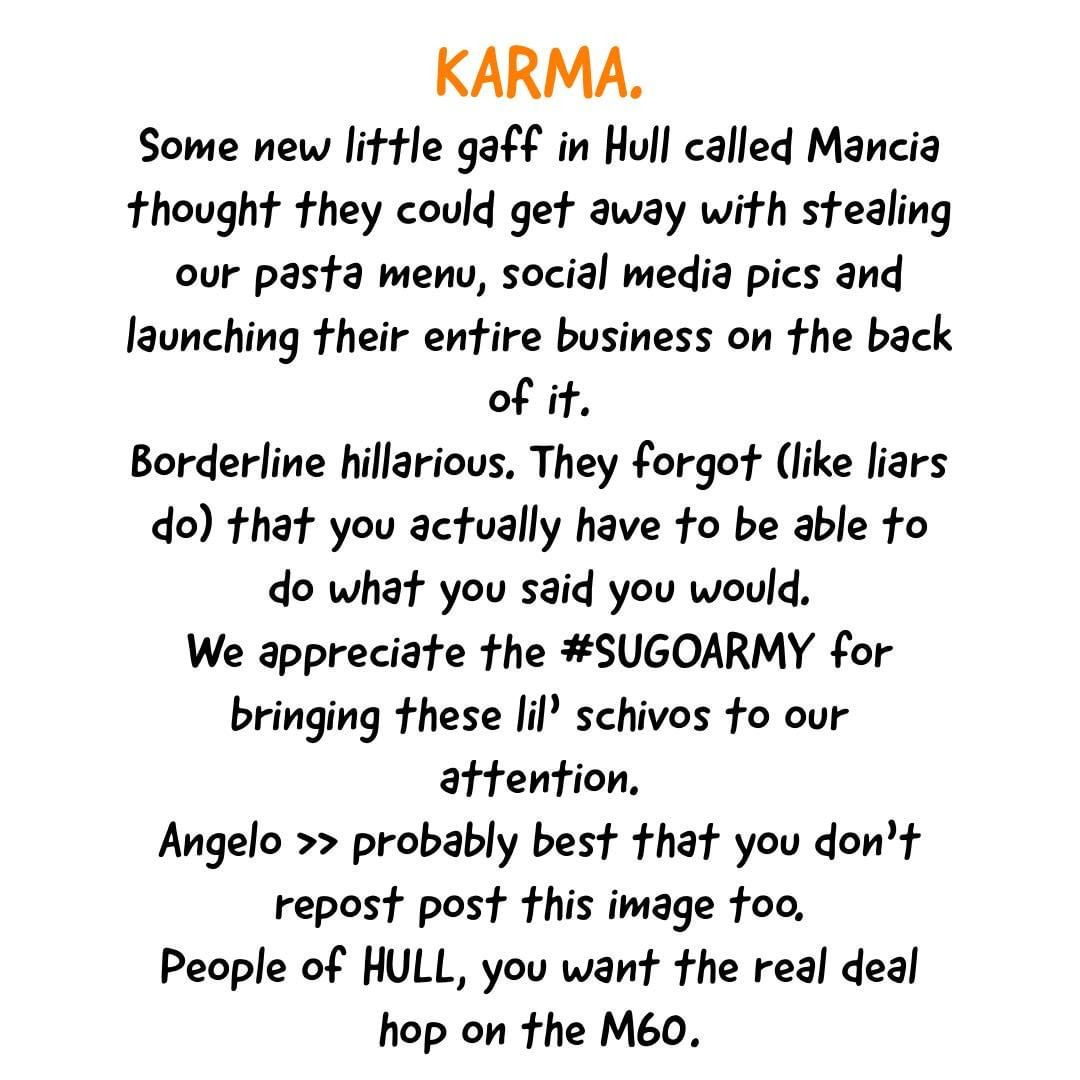 It appears that Mancia has now taken down its social media pages, following Sugo's tell-all post, which has been liked over 1,000 times since it was shared on 11 November.
The full statement from Angelo Romano said: "I'm Angelo Romano as the proprietor/chef of the newly opened eatery/cafe, "Mancia", Hull would like to make this statement in response to the recent criticism from "Sugo" (Manchester).
"I have been in the catering trade since leaving school 15 years ago and have extensive experience cooking Italian food Earlier this year I decided I wanted to open a small and intimate dining experience in Hull. I spent months looking for inspiration, visiting many Italian restaurants in the north of England. My elder sister who lives near Manchester introduced me to Sugo. (Italian for sauce and a classic Italian pasta dish, recreated by restaurants all around the globe) I was impressed by the their pasta menu and the atmosphere created.
"When I eventually found the right property in Hull for my new venture I decided to add a few of the classic Italian pasta dishes I had enjoyed at Sugo, adding my own personal twist by changing some of the ingredients. I also liked the crockery at Sugos, sourced it online and promptly ordered it, not realising this would cause offence. I certainly have not launched my whole business off their back. My menu includes pizzas and is more varied. Wednesday 10th November I opened my small 20 seater restaraunt/cafe.
"I needed to establish my social media presence, namely my Facebook page which had been receiving a lot of interest prior to opening. I wanted to add some fotos of some of our dishes which yes we're very similar to those of Sugos. There were simply not enough hours in the day for me to do this myself so I did use a few of Sugos fotos not realising that it would create such an uproar and a social media war. However I don't want to battle and acknowledge this was a mistake for which I most humbly apologise.
"The photos I used were deleted within 1 hour of the complaint been made and have been replaced with my own. Regarding using some recipes from the Sugo menu. These are classic Italian recipes that no one can claim ownership of. It's like saying I have lasagna on my menu so no one else can use it. I have as mentioned previously in this statement added my own twist by changing some of the ingredients. It certainly was not my intention to open a "pasta war".
"These dishes should be enjoyed by anyone wanting to sample classic Italian dishes. As a final statement I would like to add I am just a family guy trying to provide for my family in challenging times. Apologies for anything the "Sugo Army" have taken offence to, and thank you for the publicity this is no doubt bringing us both and please if you want to write reviews on our page come and taste our dishes first.
"Ben venuto a nostra cucina" (welcome to our kitchen) we look forward to feeding our customers old and new."
Featured Image – Sugo Pasta Kitchen | Mancia