News
The first bright yellow Bee Network bus has hit the streets of Greater Manchester
It's the first step the bring the region's buses "back under local control".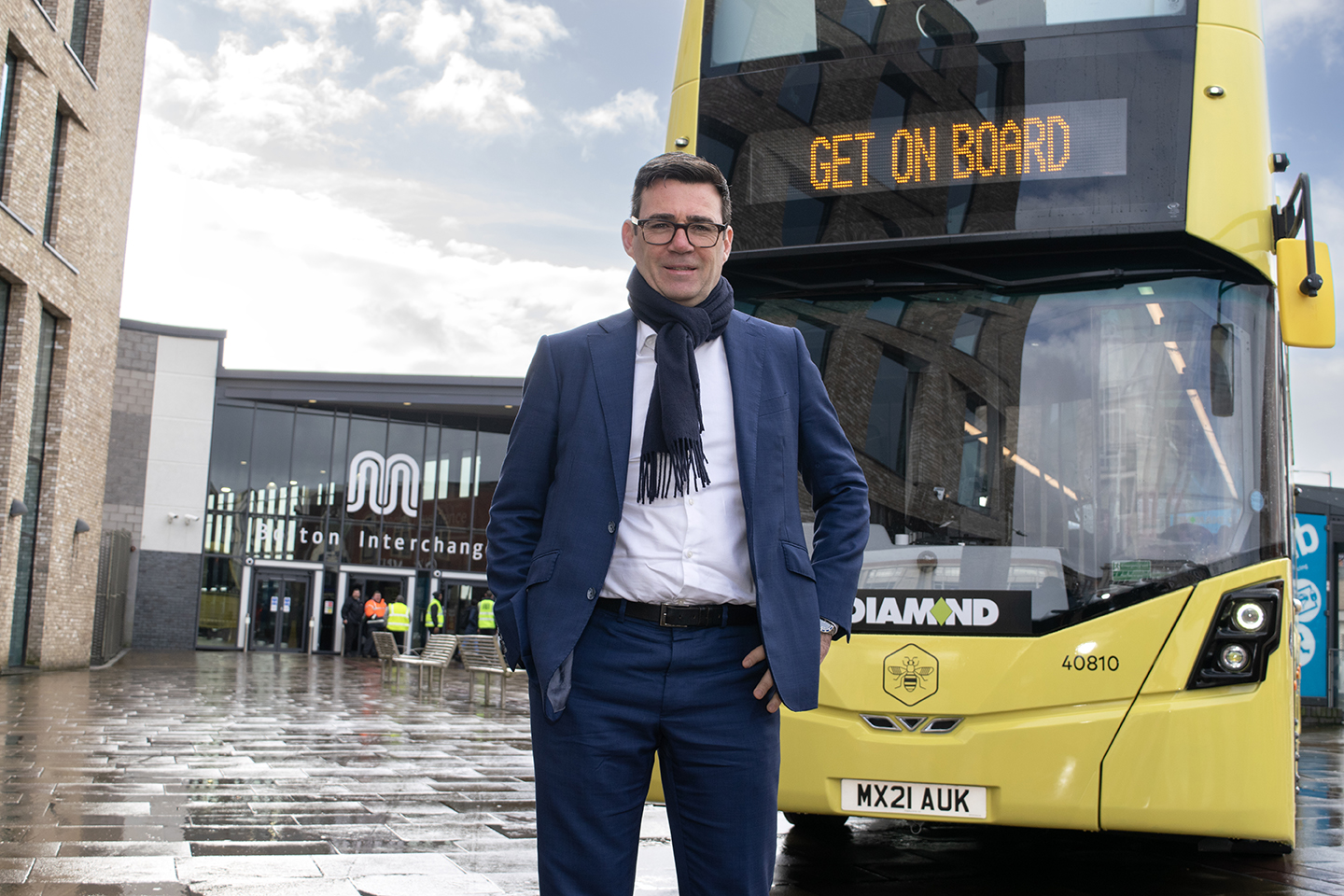 Greater Manchester residents will soon start to see bright yellow double decker buses travelling the region's streets in the coming weeks.
With exactly six months to go before Greater Manchester "brings buses back under local control", Mayor Andy Burnham has joined a number of other local leaders in unveiling the brand-new 'Bee Network' co-branded buses.
In what marks the biggest change to transport in Greater Manchester for almost 40 years, according to Transport for Greater Manchester (TfGM), bus operator Diamond – which currently runs services in Bolton – has teamed up with Go North West to run the first franchised services in Wigan, Bolton, and parts of Salford and Bury from September this year.
Diamond has agreed to start transforming their buses into Bee Network ones from this week, with more set to appear on the roads every month.
The first bright yellow double decker bus has now hit the streets of Bolton, and is serving the number 8 route – which connects Bolton and Manchester city centre via Farnworth and Salford.
As already announced by TfGM and Greater Manchester Combined Authority (GMCA), when franchising is officially introduced on 24 September 2023, 50 brand-new electric Bee Network buses will hit the streets on day one, alongside new 'Euro VI' vehicles, and dozens more co-branded buses from the existing fleet.
A further 50 electric buses will then be introduced onto the network in March 2024, which is when the second part of franchising starts.
All of the 270 new electric Bee Network buses will be fully accessible, with wheelchair bays, hearing induction loops, audio and visual announcement systems, and anti-slip flooring.
Mayor Andy Burnham said the first Bee Network bus entering service is "very much the start of our journey", and added that the scheme will "ultimately deliver a greener, integrated and more inclusive transport system that will transform how people travel around our city-region."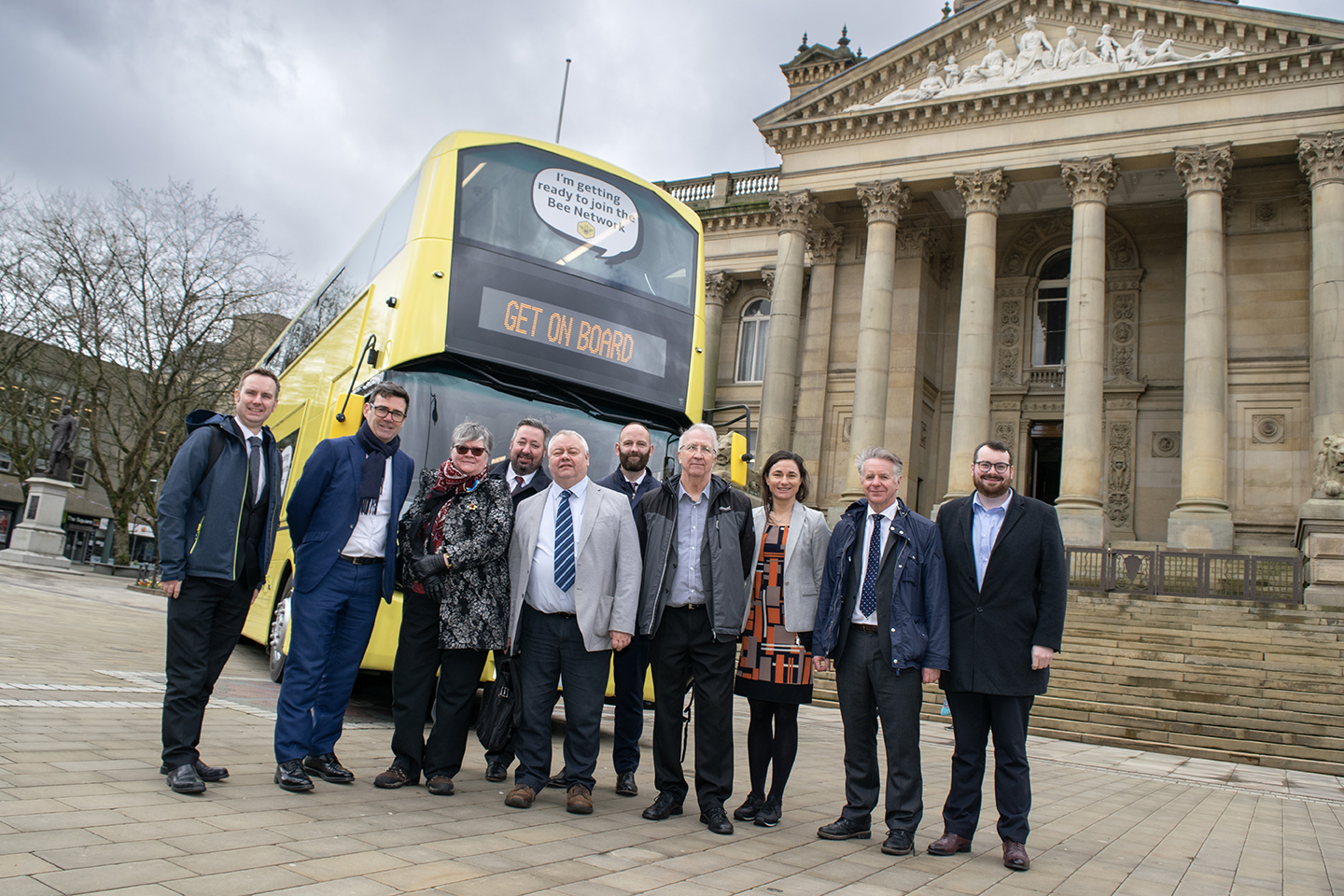 Transport Commissioner Vernon Everitt also called the first bus's introduction onto the streets as "a further significant step" towards the integration of the Bee Network and the "transformation" of public transport and active travel in the region.
Read more:
He continued: "From September we'll also have dozens of new state-of-the-art buses serving passengers in Wigan, Bolton, and parts of Salford and Bury.
"These will be the first of many across Greater Manchester that will, alongside the new lower fares – which are already increasing ridership – and improvements to travel information, improve bus travel for everyone who lives and works here."
Featured Image – TfGM