News
Victory for Andy Burnham's bus reform as date for £2 price cap announced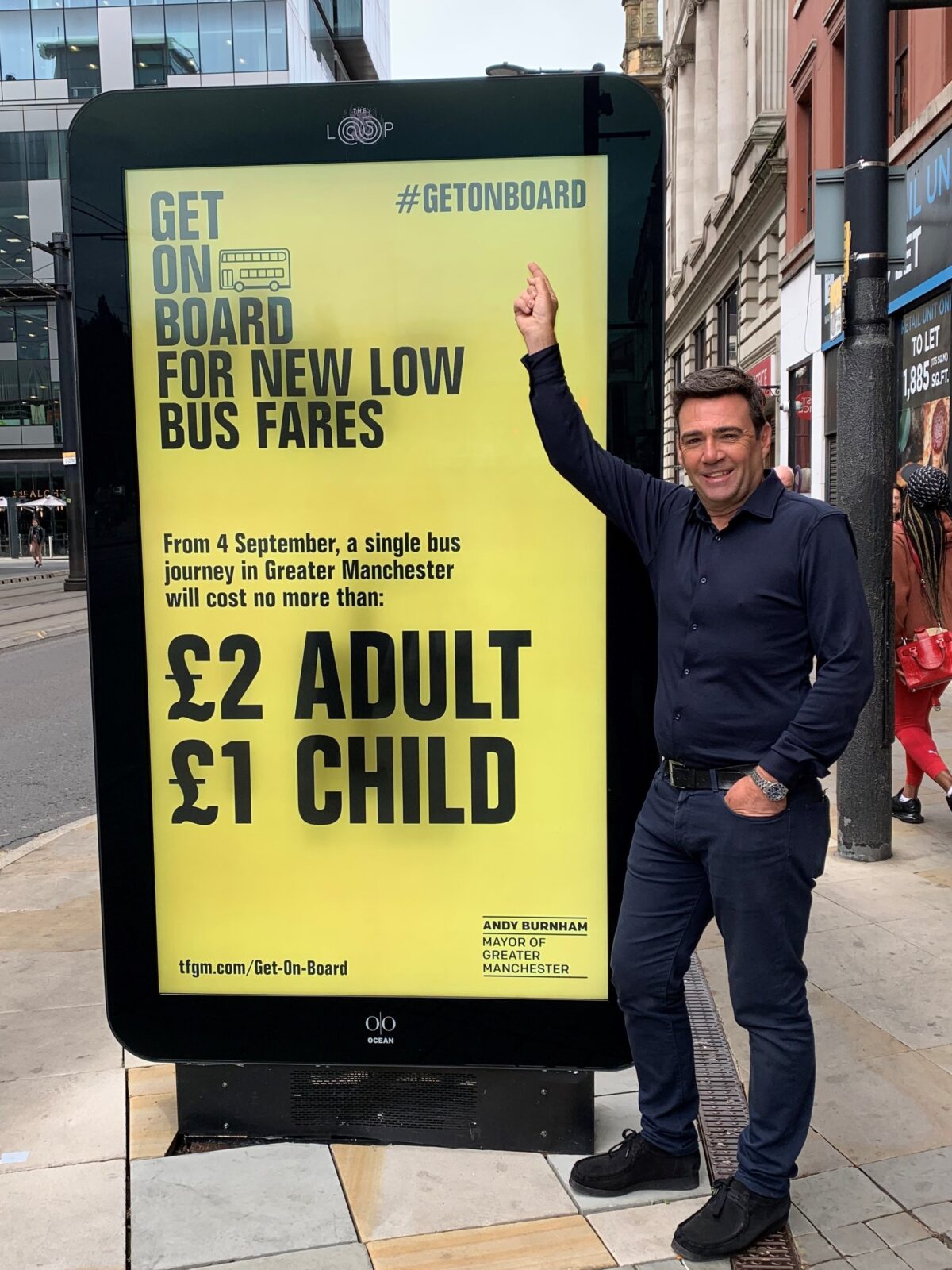 It's full steam ahead for Andy Burnham's £2 price cap on Greater Manchester buses, with a date for the new prices announced.
The Mayor has today confirmed that adults will pay no more than £2 for a single bus journey from Sunday 4 September – just a fortnight away.
It will save passengers up to 50% on journeys around the region and is the biggest change to Greater Manchester's bus network since deregulation 36 years ago.
Huge yellow posters have been unveiled in the city centre today promoting the #GetOnBoard scheme.
The new simpler bus fares will include a £5 one-day travelcard, which will give people unlimited bus travel within the 10 boroughs of Greater Manchester until 3.59am the following day.
For children aged between five and 16, their single bus journeys will be capped at £1, and day travelcards at £2.50.
Kids under five will continue travelling for free.
The new fares will be introduced 12 months ahead of the launch of the first franchised bus services in the region.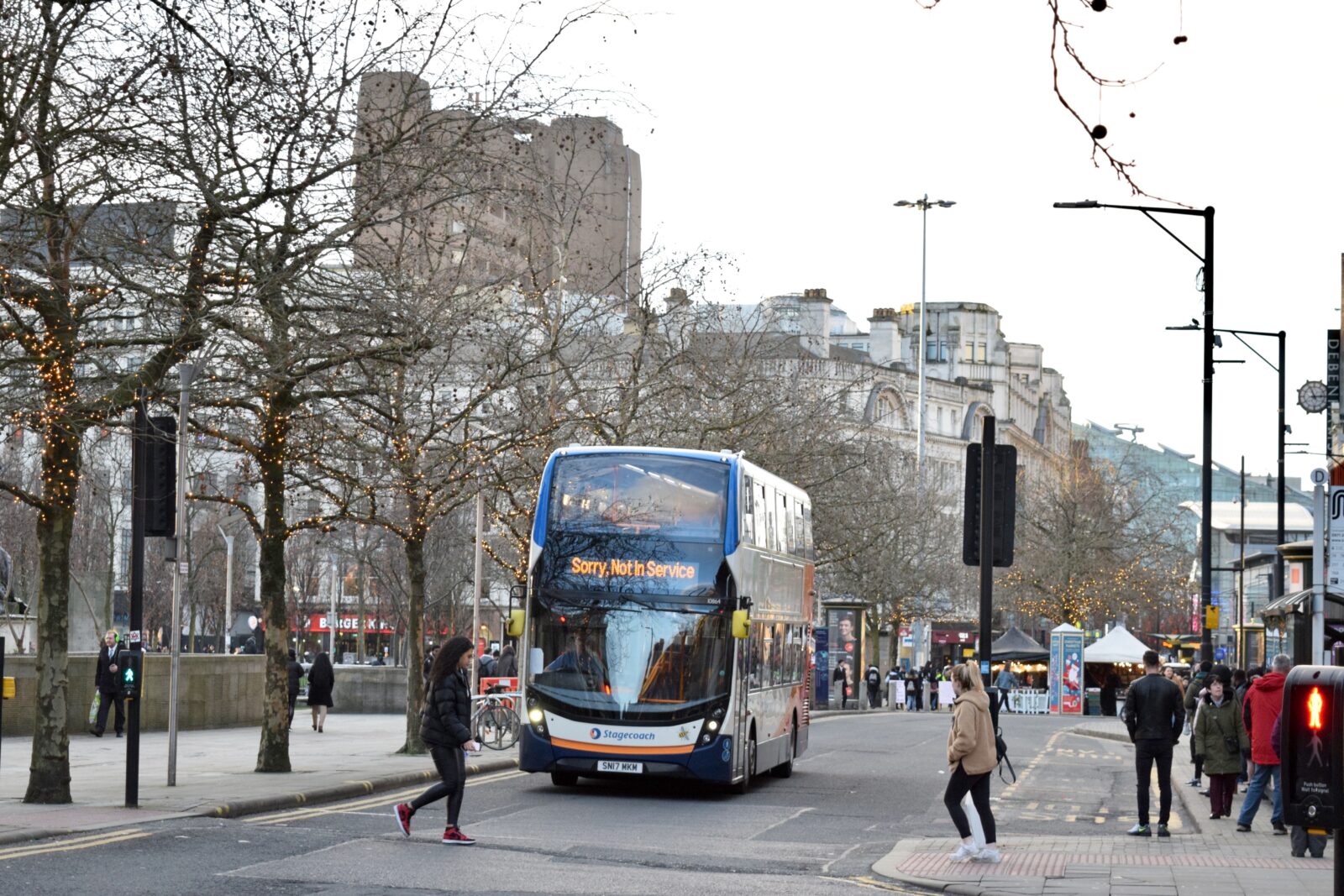 It's part of the Bee Network, which hopes to mimic London's fully-integrated transport system.
Mayor of Greater Manchester, Andy Burnham, said: "The introduction of lower, simpler fares across our bus network signifies the biggest shake-up of our bus system in close to 40 years and comes at a critical time.
"Hundreds of thousands of households across Greater Manchester are deeply worried about money, with fears of even higher bills just around the corner.
Read more: Tim Hortons to open biggest ever UK drive-through here in Manchester
"As the most used form of public transport, with around 2.5million trips every week across the city-region, introducing lower fares for bus passengers is the best way we can help the most people with the cost of travel right now.
"Coupled with the extension of Our Pass, which provides free travel for 16 – 18-year-olds, we are taking steps to make an immediate and tangible difference to people's lives by putting money back into their pockets.
"While this is the right thing to do, we cannot at this point guarantee that this new fare structure will be permanent. It will be reviewed annually. But the more that people use the buses, the more likely it is that we will be able to sustain it."
Featured image: GMCA