News
The floating pizzeria traveling around Greater Manchester on a canal boat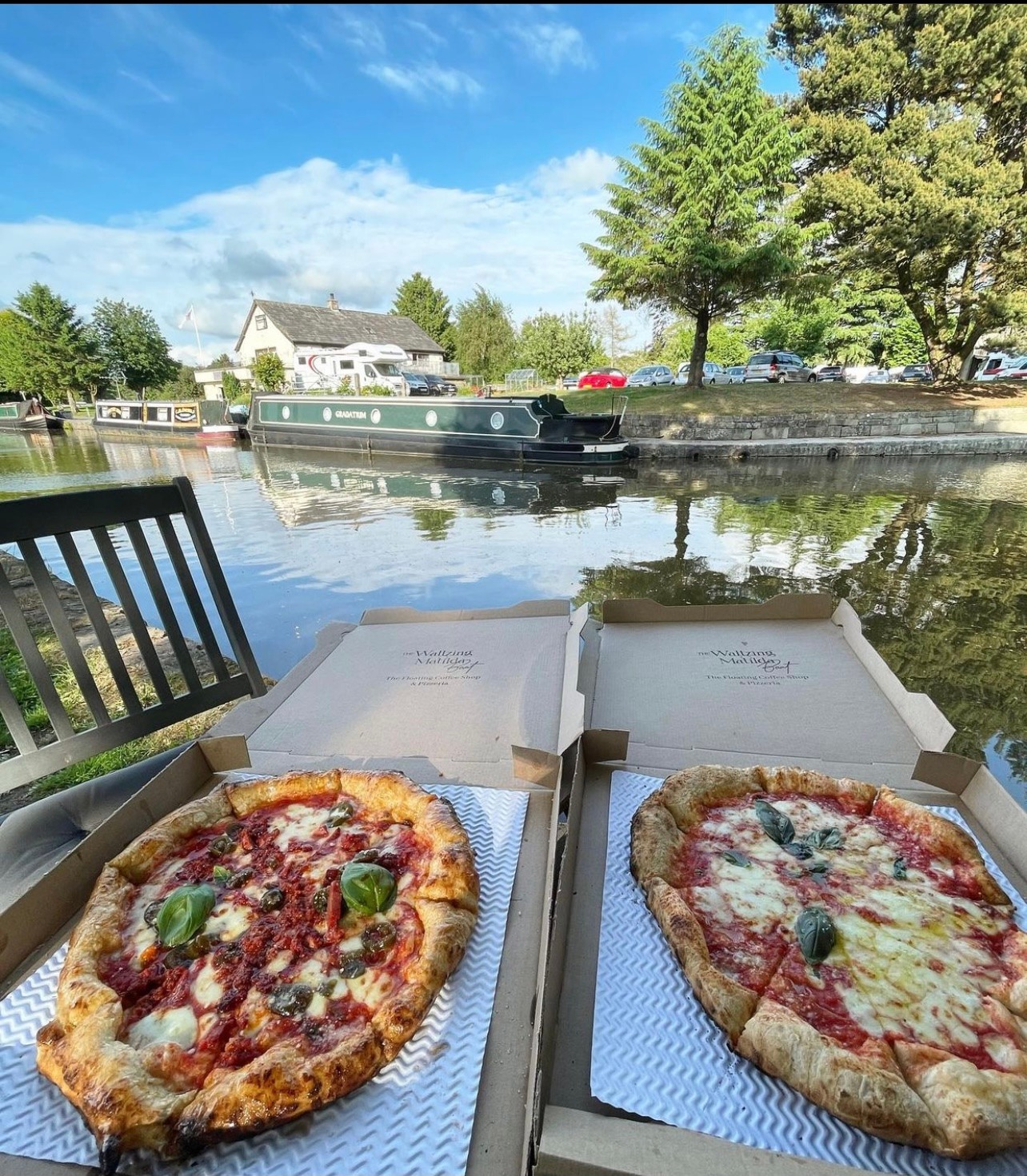 For those looking to get out and about, stretch their legs and explore Greater Manchester's canal network, there's no better motivation than the thought of a floating pizzeria and cafe waiting for you at the end.
Moored up somewhere along the Macclesfield canal, you'll find just that. Known as The Waltzing Matilda, this charming sage green narrowboat travels up and down between Stockport and Cheshire – visiting different towns every weekend.
The floating pizza and coffee operation is run by father-son duo Paul and Chris. Chris is a professional chef who used to live in New Zealand, whilst his dad, Paul, is a seasoned traveller of the city's canal network having lived the narrowboat life for some five years now.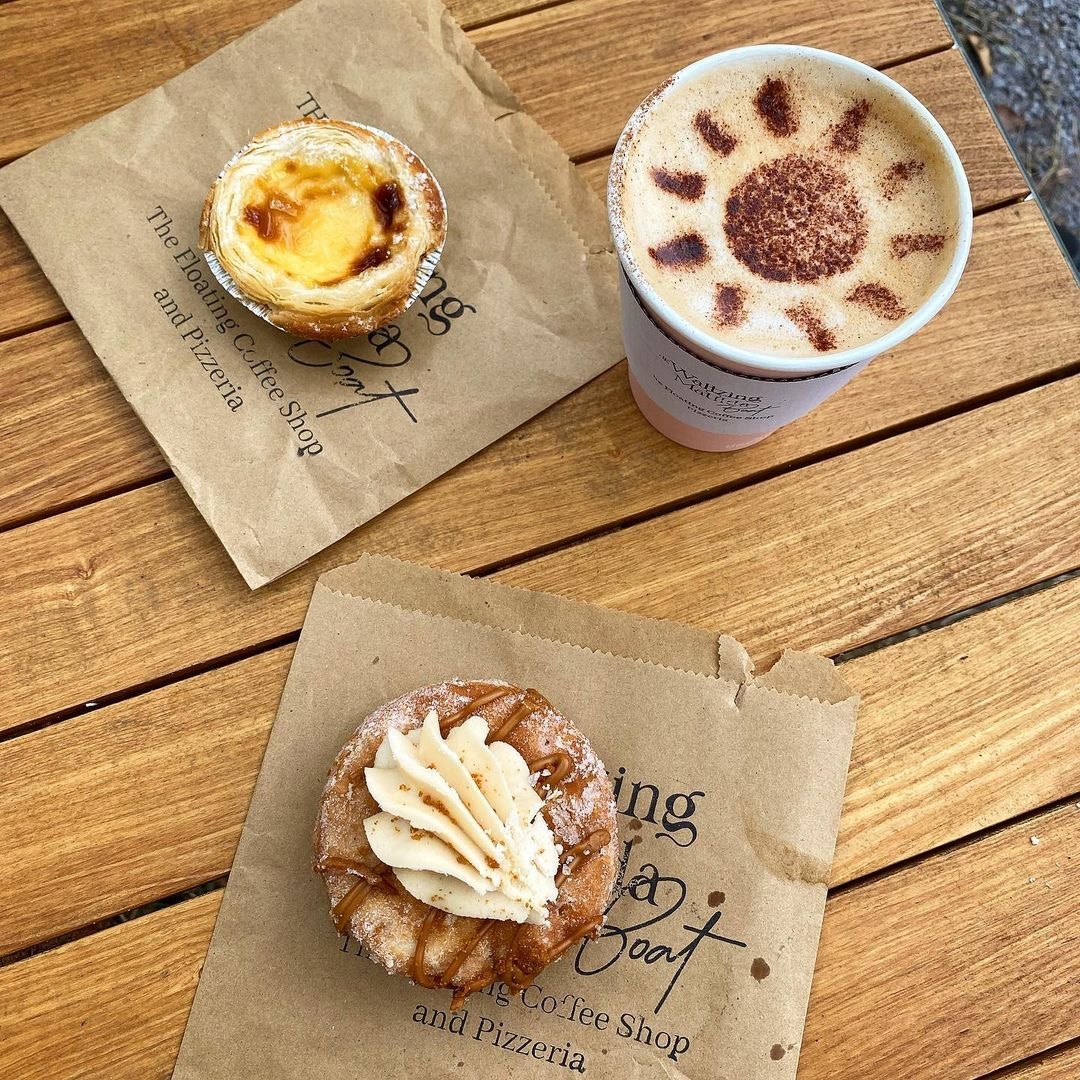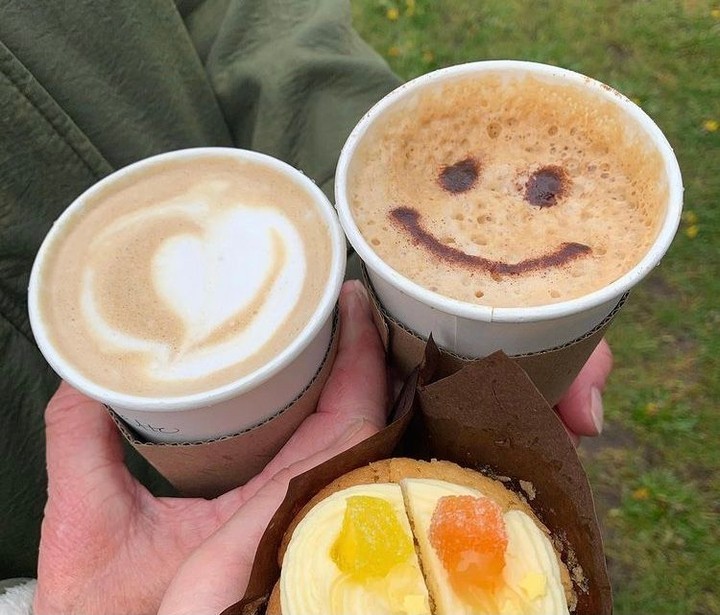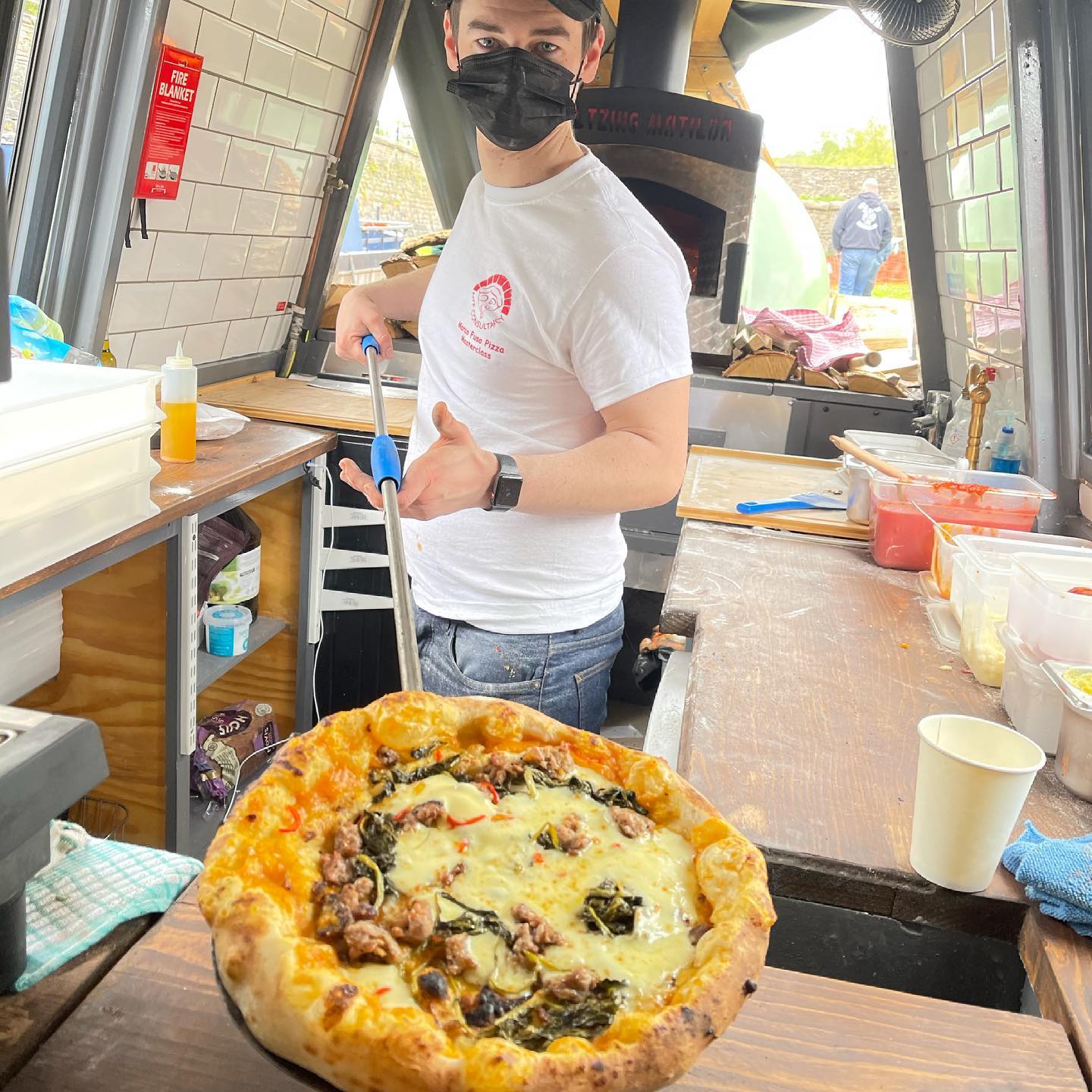 Paul's daughter Rebecca, or Spud, as he calls her, is also involved in the operation, baking their cakes – an essential component to pair with their freshly-ground coffee, we're sure you'll agree.
Inspired by a desire to be closer as a family and to connect more with their local community, they first got to work on setting up the boat in early 2021.
More than a year later, the concept is a huge success – drawing people from all over Manchester to sample The Waltzing Matilda's many wares.
When the weather is good, they put out seating on the two path so you can really get the full floating cafe experience.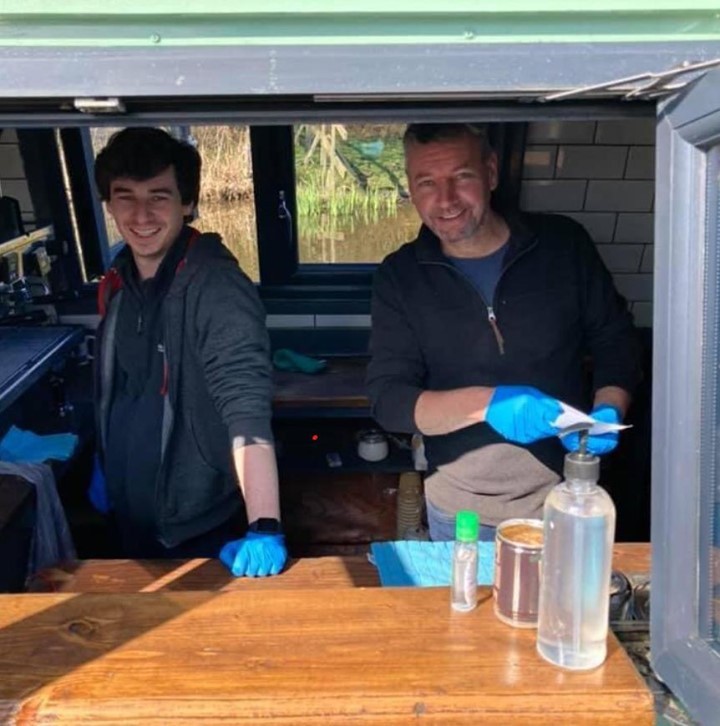 Paul said: "The Waltzing Matilda boat is a pizzeria and a coffee shop, it's to serve the community, we think along the canals there's not a lot of places for people to stop and enjoy the scenery, and have a great coffee."
Read more: Wholesome Junkies is opening a permanent restaurant in Manchester
"The challenge we embrace is to create an area that invites all the community to stop, relax and appreciate the surroundings of the canal and everywhere we go. "
All the pizza here is cooked authentically – the dough stretched by hand, then fired in a wood-fired oven placed in the belly of the boat.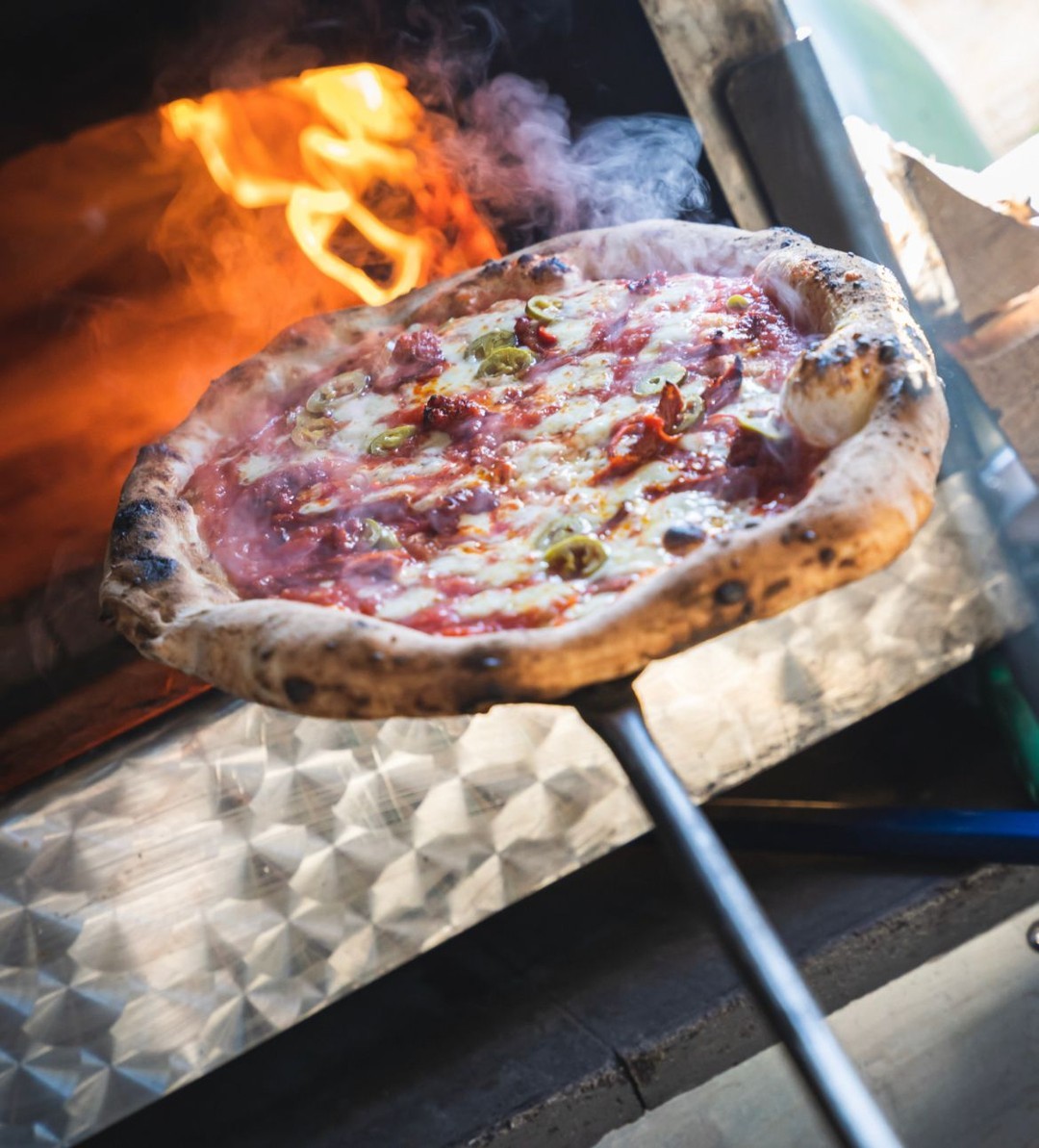 Menu staples include 'The Swagman' with chorizo, nduja, fresh chilli, candied jalapeno and hot honey; the traditional 'Proscuitto Crudo E Rucola' with fresh chili, Proscuitto Crudo, Grana Padano cheese, fresh rocket and garlic oil; and all-time classics like Margherita, Pepperoni and Marinara.
Elsewhere, though, you'll find a regularly-changing specials list. The latest? A pumpkin and sausage beauty, made with a pumpkin base, wild broccoli, Italian fennel sausage, red chilli jam and confit garlic oil. Mmm.
As for dips, think confit garlic mayo, nduja infused mayo and pesto mayo.
There are natural treats for your dogs, too, and on occasion, other vegan picnic bits and sweet treats for sale like non-pork pies, sausage rolls and Bakewell slices.
Read more: Popular late-night Mayfair bar and restaurant Mnky Hse to open in Manchester
As the boat is always popping up at a different location, you're advised to check their socials before planning a visit – they tend to announce where they will be two or three days in advance to give walkers and other keen pizza and coffee lovers some time to plan their visit.
Give The Waltzing Matilda a follow here to find out more – you won't regret it.
Feature image – The Waltzing Matilda