News
The main hub for this year's Manchester Christmas Markets will be moved to Piccadilly Gardens
Piccadilly Gardens will be transformed into 'Winter Gardens' as the markets take over the city.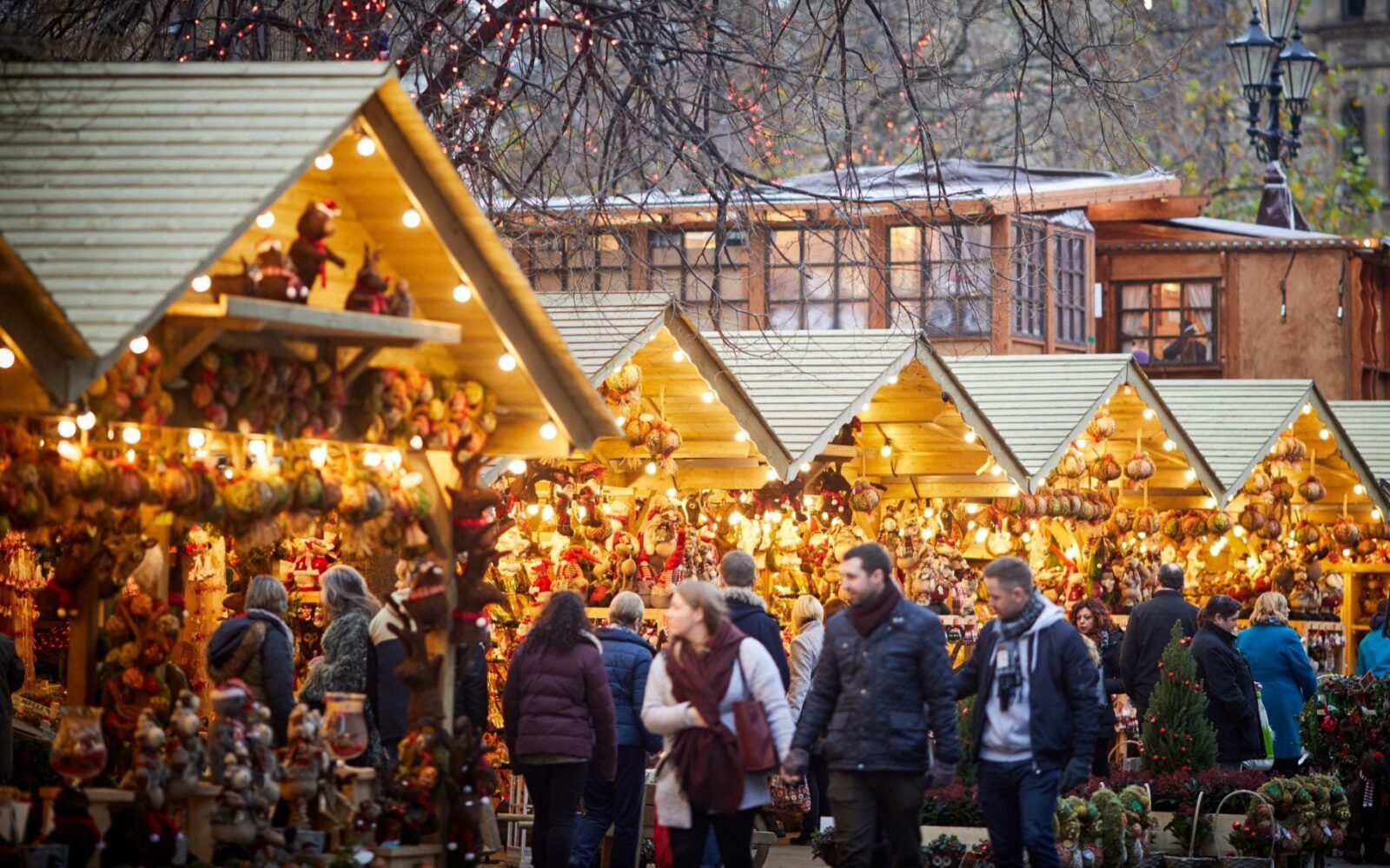 The main hub of the world-famous Manchester Christmas Markets is moving to a new location as it returns to the city centre this year.
After Manchester City Council confirmed the return of the iconic event – which spreads festive cheer right across the city centre, and draws in visitors from all across the globe each year – last month, it's now been revealed that Piccadilly Gardens will take over the reigns from Albert Square as the heart of the markets event as the town hall regeneration project continues.
The area will become the 'Winter Gardens'.
This year's markets will open to the public from Friday 12 November, and run right through until Wednesday 22 December 2021 – but the new family-friendly Winter Gardens site is going to remain open until early 2022.
The brand-new central hub will include a live music stage for the first time in the markets' history, hosting DJs and bands throughout the festive season.
There'll also be marquee seating, festoon lighting, and a huge selection of food and drink.
Some of the returning traders to the Piccadilly Gardens hub this year will include fan-favourites Dutch Frites, Greek Gyros, and stalls serving up a whole host of sweet treats and warm puddings, as well as bars serving locally-brewed beers and signature winter cocktails.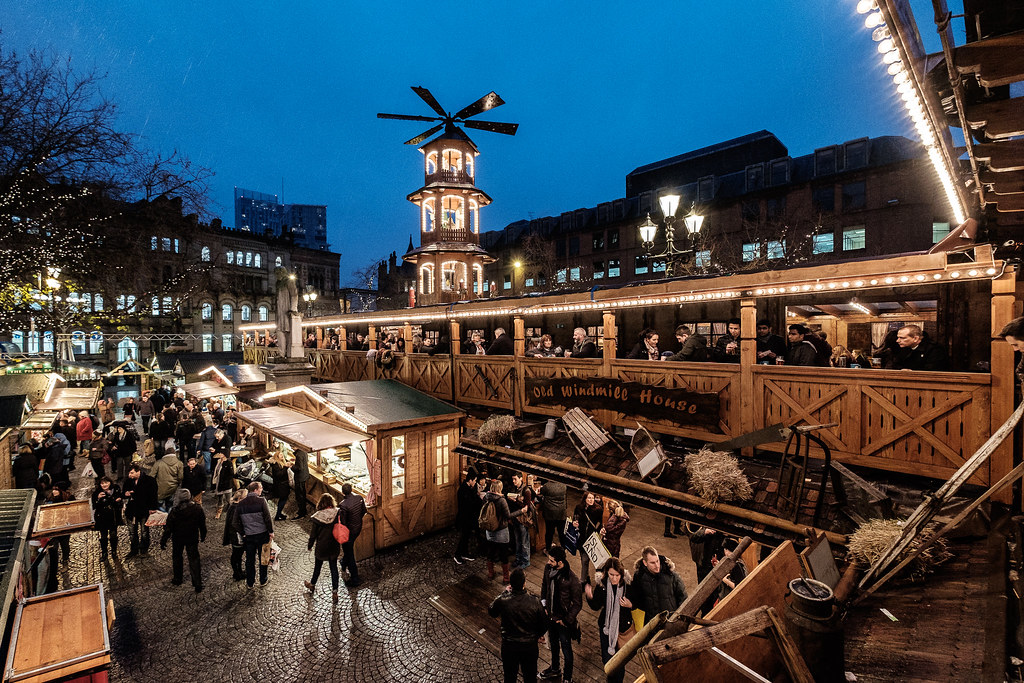 Manchester City Council has confirmed that visitor numbers will be strictly controlled this year to limit the spread of COVID-19.
Plans for the Winter Gardens includes a one-way system, and separate entrances and exits, and they are also adding a fully-accessible toilet to make the hub as inclusive as possible.
Manchester Christmas Markets were sadly cancelled in 2020 – but two scaled-down versions were opened instead to support local independent traders who would have set up at the usual Christmas markets.
"It's wonderful to welcome back our world-famous Christmas Markets and the addition of the Winter Gardens for the very first time," said Cllr Pat Karney, the council's Christmas spokesperson.
"Manchester has been the capital of Christmas for 22 years since the very first Christmas Market arrived in the UK in 1999 and we know it was a huge disappointment that we had to scale back our celebrations last year [but] we're making up for lost time this year.
"I can't wait to see the transformation into the festive wonderland we know and love."
Featured Image – Flickr