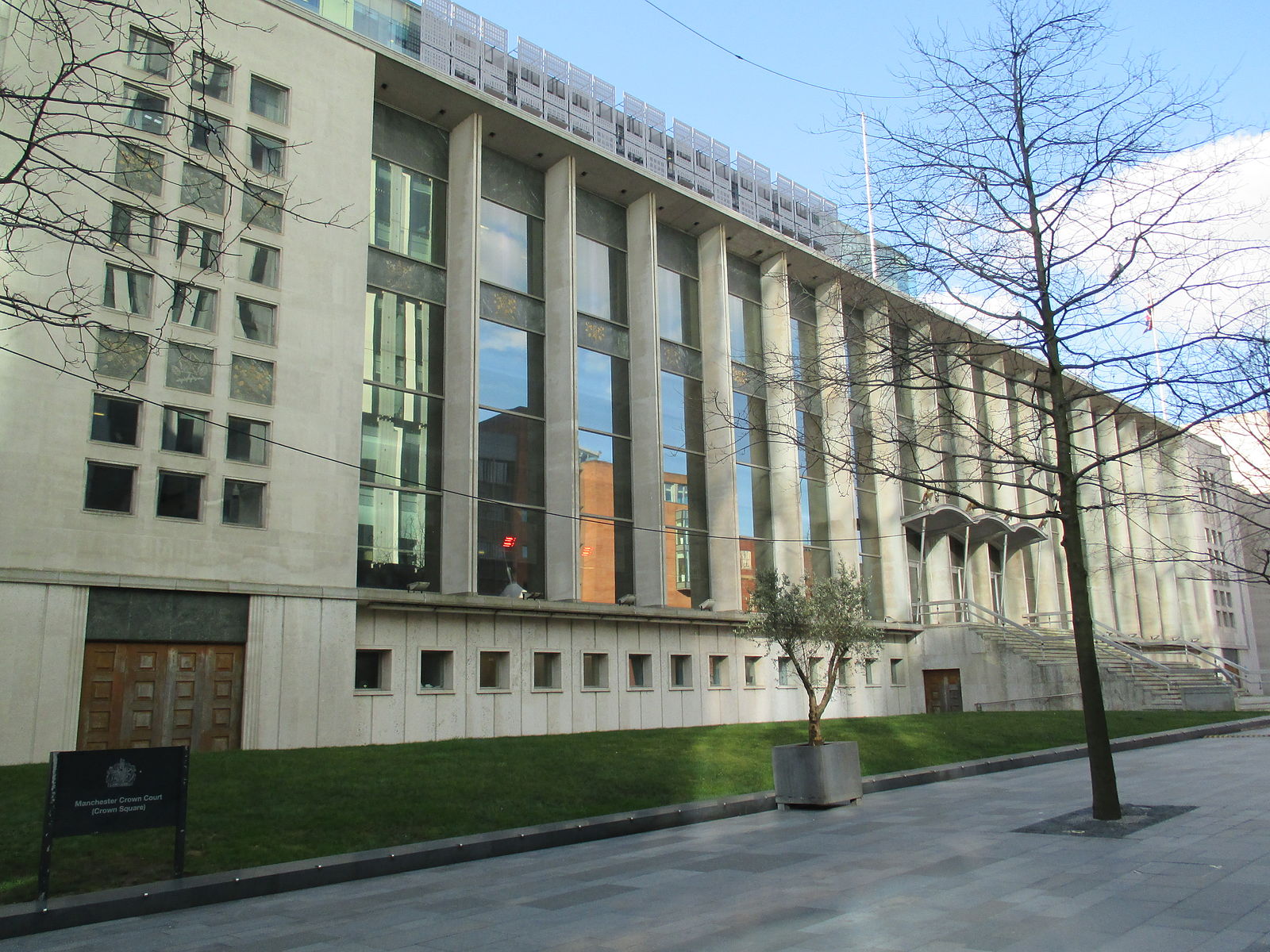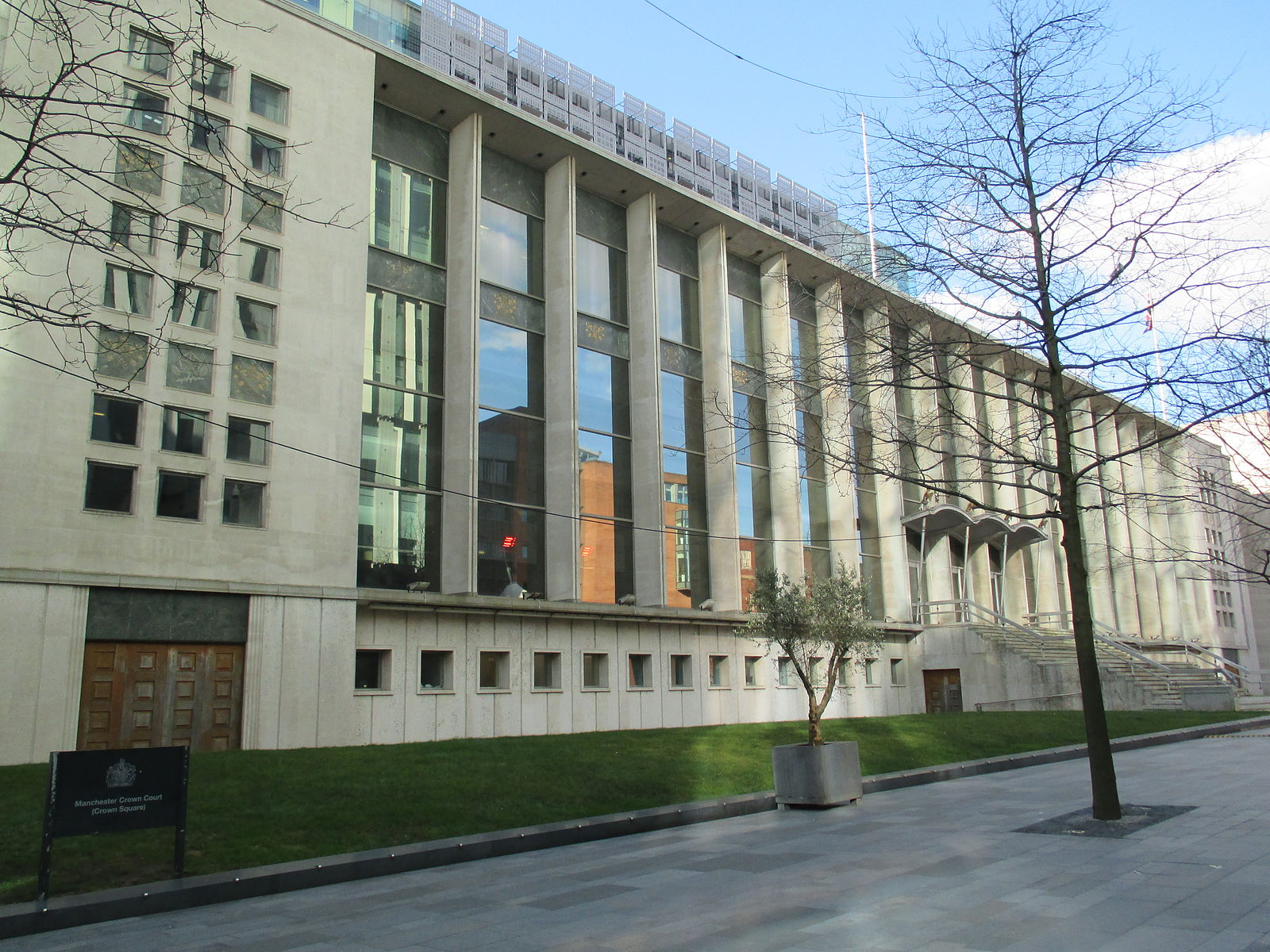 Manchester is set to see the introduction of a new 'super courtroom' designed to provide more space to hold large trials.
The modified larger courtroom – which is coming to Manchester Crown Court, within the existing Crown Square site – is set to be the first of its kind in the UK, and will be created with the intention of providing additional space to hold complex "multi-hander" cases.
Multi-hander cases are cases usually involving multiple defendants being tried together, and the types of cases cited by the Ministry of Justice (MoJ) as likely to be held include gang murder trials.
This is the latest scheme to be announced as the criminal justice system responds to the coronavirus (COVID-19) pandemic.
The introduction of the new super courtroom facility comes amid England's third national lockdown, and after ongoing restrictions and social distancing measures over the past 11 months of the pandemic have meant that the court system has faced a number of challenges in accommodating large trials.
At a recent Manchester Crown Court murder trial with four defendants, for example, the accused were held in docks in two separate court rooms, with two in one court and two in another.
A second courtroom then followed the trial by video link, from the court where the judge and jury were present, and such trials often also need to employ a third courtroom, which is used as the jury's deliberation room.
That's not the only new court coming to Manchester either.
The Ministry of Justice (MoJ) has also announced this week that another new 'Nightingale court' will also be set up at The Hilton Hotel – located in the Beetham Tower on Deansgate – in an effort to "reduce delays" and "deliver speedier justice for victims", while also "providing a financial boost to the venues".
This new Manchester Hilton site will mostly hear non-custodial Crown Court cases.
Alongside several other new UK locations, the Manchester Hilton will bring the total number of Nightingale courtrooms – which were set up across the country to enable more socially-distanced trials – to 60 by the end of March 2021.
"We have achieved an immense amount in our battle to keep justice moving during the pandemic," the Lord Chancellor, Robert Buckland, said.
"Restarting jury trials before anyone else, turbo-charging the rollout of video technology, bringing magistrates' backlogs down, and opening more courtrooms for jury trials [and now] these new courts are the latest step in that effort.
"I am determined to minimise delays and ensure justice is served for victims, defendants and the public.
"[And] that is why we are investing hundreds of millions to drive this recovery further, deliver swifter justice and support victims".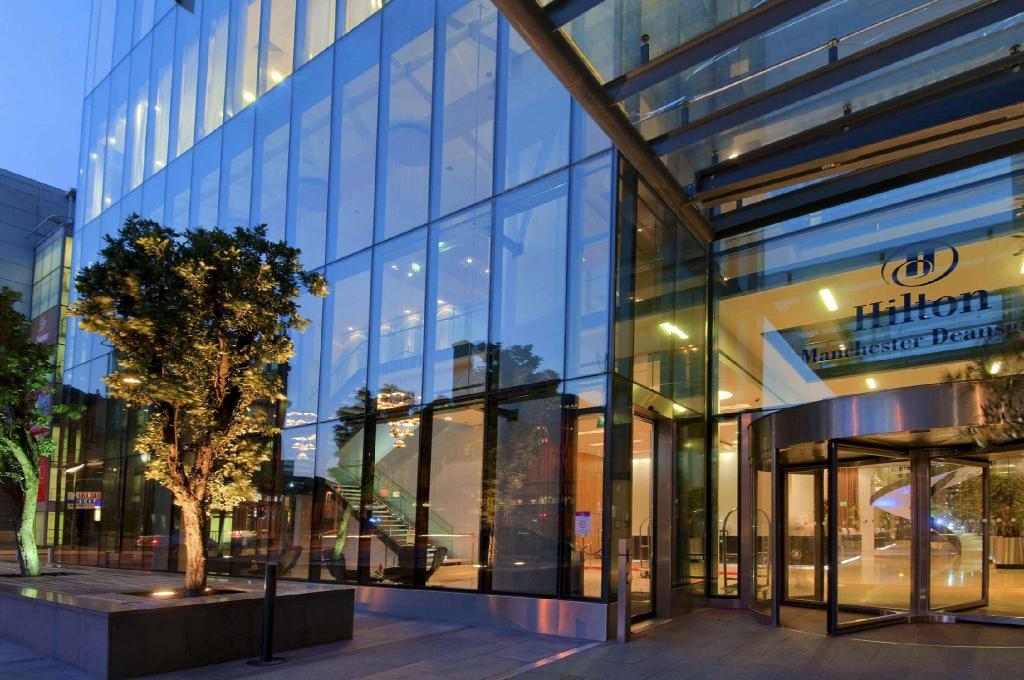 Both of Manchester's new super courtroom and Nightingale court form part of a UK-wide £113 million investment to "alleviate pressures on courts and tribunals", which has so far included the recruiting 1,600 extra staff, the deployment of further technology, and on-site safety precautions such as plexiglass screens.
The MoJ confirms that this is also on top of the £142 million being spent to speed up technological improvements and modernise courtrooms.
You can find more information via the gov.uk website here.