News
There's a huge new 113-acre 'city river park' coming to north Manchester
This extensive green space forms part of the £4 billion 'Victoria North' regeneration project.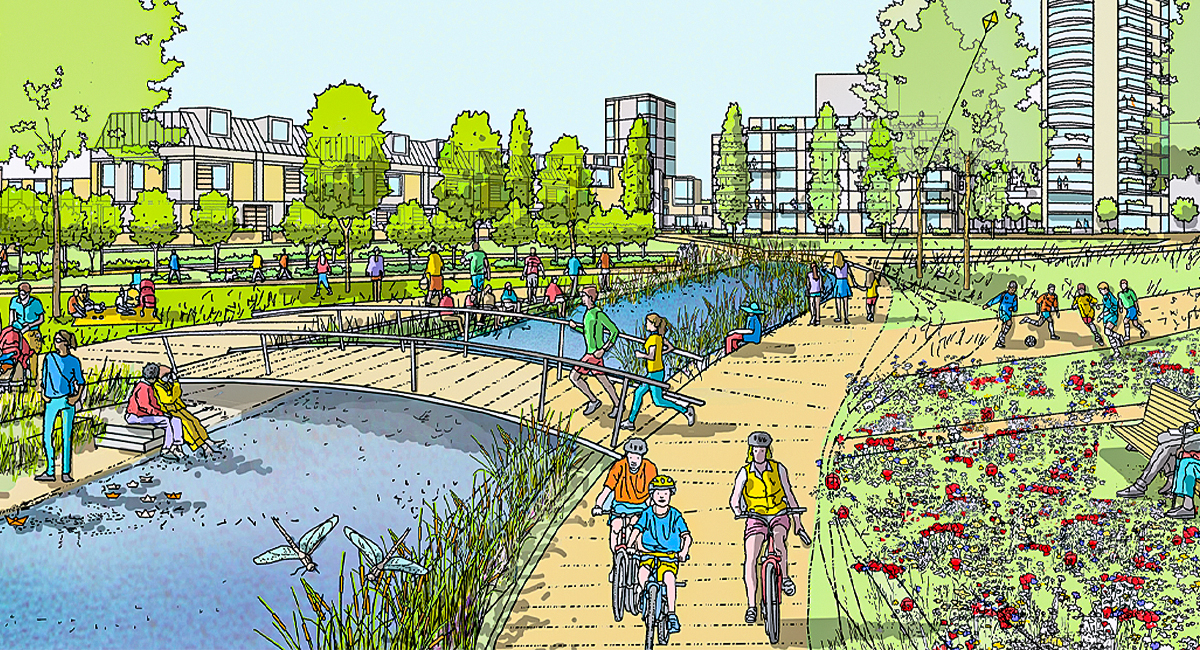 North Manchester is set to become home to a huge new public green space within the next couple of years.
Forming part of Manchester City Council and Far East Consortium's (FEC) 'Northern Gateway' masterplan – recently rebranded as 'Victoria North' – to regenerate and rejuvenate over 390-acres of land into new communities over the next two decades, the proposed City River Park will boast 113 acres of landscaped green space.
Set to be completed by 2024 in the north eastern area of the city, City River Park is expected to incorporate part of St Catherine's Wood and the River Irk.
Much of this land is currently disused and has sadly become somewhat of a fly-tipping hotspot.
City River Park has been described as "a park for the people".
A description of the proposed plans for the park on the Victoria North website reads: "At the heart of the regeneration is the City River Park, which covers 113 acres of new and improved parkland and will become one of Manchester's largest city centre green spaces.
"The park will vary in character providing a diverse and active new recreational corridor for the community including parks and smaller amenity spaces.
"City River Park will enhance existing habitats and create new habitats for wildlife, and be guided by climate positive design to create results which as carbon neutral as possible. Connectivity and accessibility are also key ensuring high quality pedestrian and cycle movement within luscious green spaces for active lifestyles and wellbeing".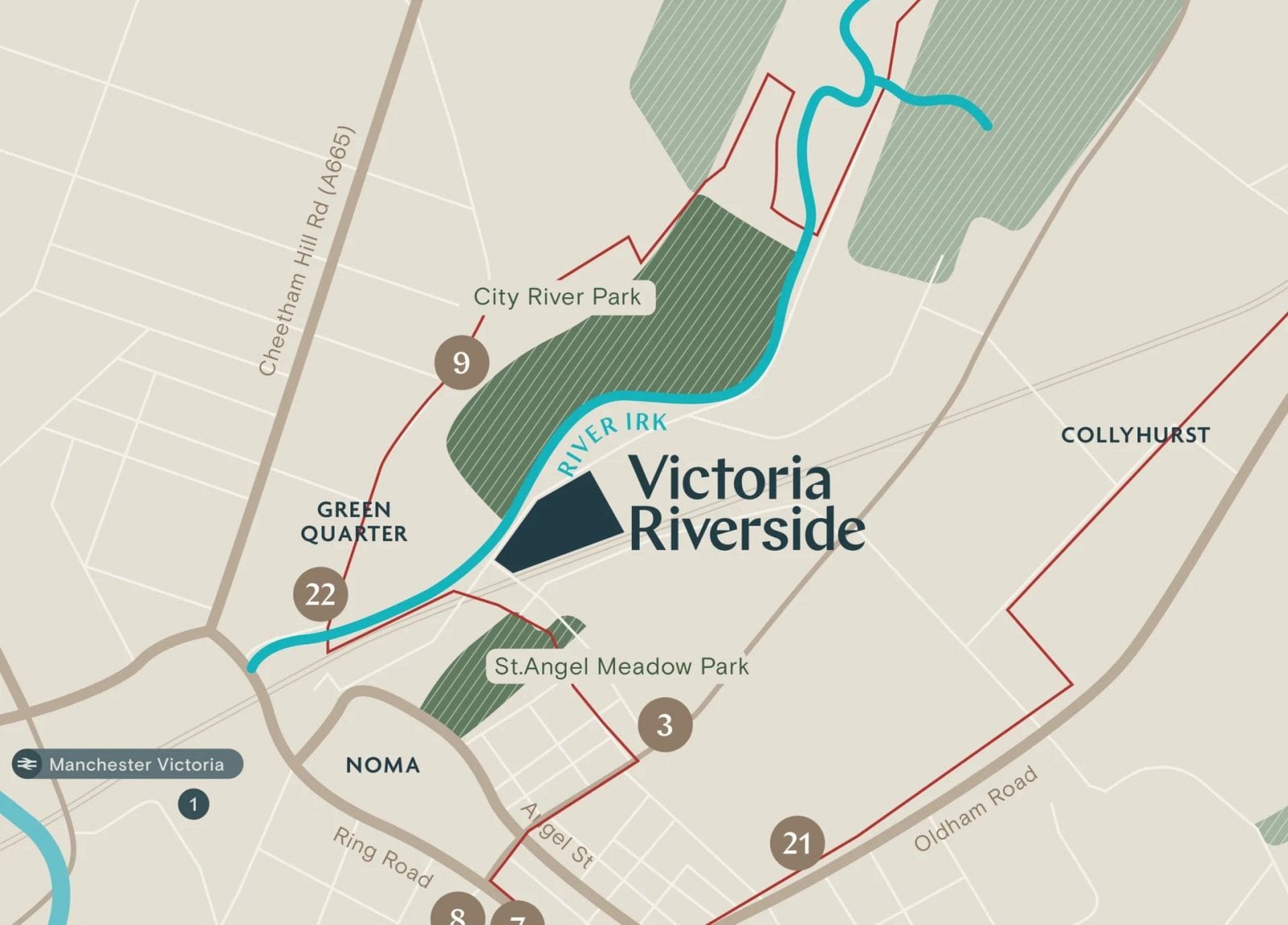 The £4 billion 'Victoria North' project will aim to create around 15,000 homes north of Manchester Victoria train station over the next 20 years, and is made up of seven neighbourhoods.
These neighbourhoods are: Collyhurst Village – which Manchester City Council and FEC submitted first phase regeneration plans for last month – Collyhurst South, New Cross, New Town, Red Bank, Vauxhall Gardens, and Smedley Dip and Eggington Street.
Speaking on the decision to rebrand as 'Victoria North', Gavin Taylor – Regional General Manager at FEC in Manchester – said: "The Northern Gateway has served us well as a name as we shaped plans for the area's regeneration, but as we begin to bring forward development this year, it's the right time to start creating a sense of place for what will be a significant new district in Manchester, as well as an identity that people can engage with".
He continued: "When taken together, Victoria North's seven neighbourhoods are greater than the sum of their parts and we want there to be a sense of cohesion between them.
"Each area will have its own unique characteristics, meaning we can celebrate the rich identities of existing communities that we're passionate about preserving, alongside new ones that we're excited to be creating."
Sir Richard Leese – Leader of Manchester City Council – added: "We are at the beginning of an incredibly exciting phase of history for this part of Manchester and with some eagerness to see how this potential unfolds".
You can find more information about the Victoria North project here.