News
This sleeping eye mask has built-in bluetooth headphones
This mask is "based on ergonomics" meaning it moulds and fits perfectly to your face.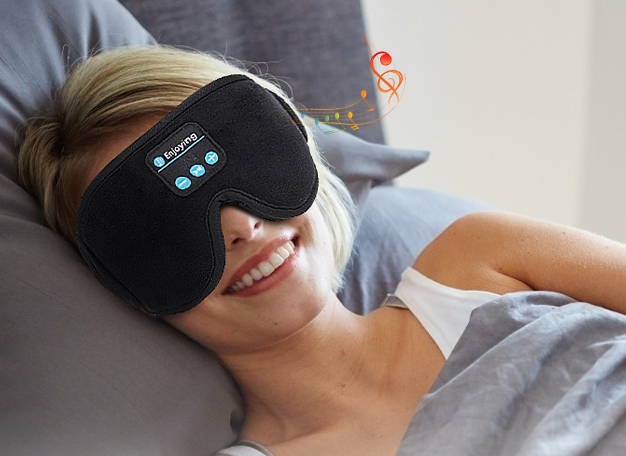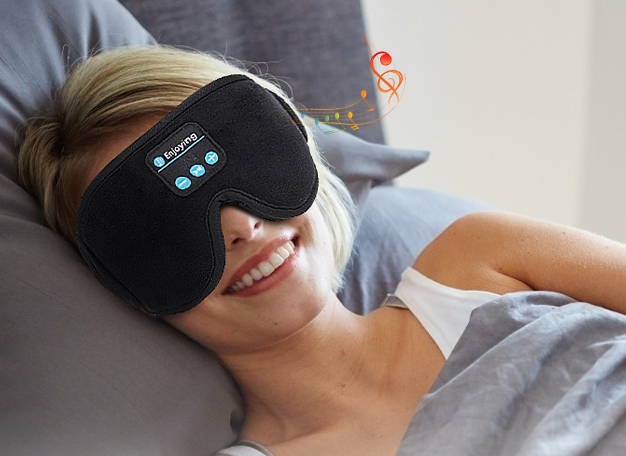 This article contains affiliate links.
Getting a full and uninterrupted nights sleep is so much easier said than done, isn't it?
The same goes for settling down for a quick daytime nap.
In fact, that's probably even harder to achieve, as you've got all the outside noise to contend with too, from lawn mowers, to kids playing out. If this sounds like a problem you're all too familiar with, then we've found a pretty unique sleeping mask on Amazon with built-in headphones and it could provide the perfect solution.
The 3D Bluetooth Wireless Blindfold Mask by LC-dolida is "based on ergonomics" meaning it moulds and fits perfectly to your face.
According to the product description on Amazon, the "innovative soft cushion on the nose helps to prevent light from creeping in around the nose and face [to] create a total darkness environment" and "the contours of the eye area are deeper and your eyes can move freely [with no pressure]".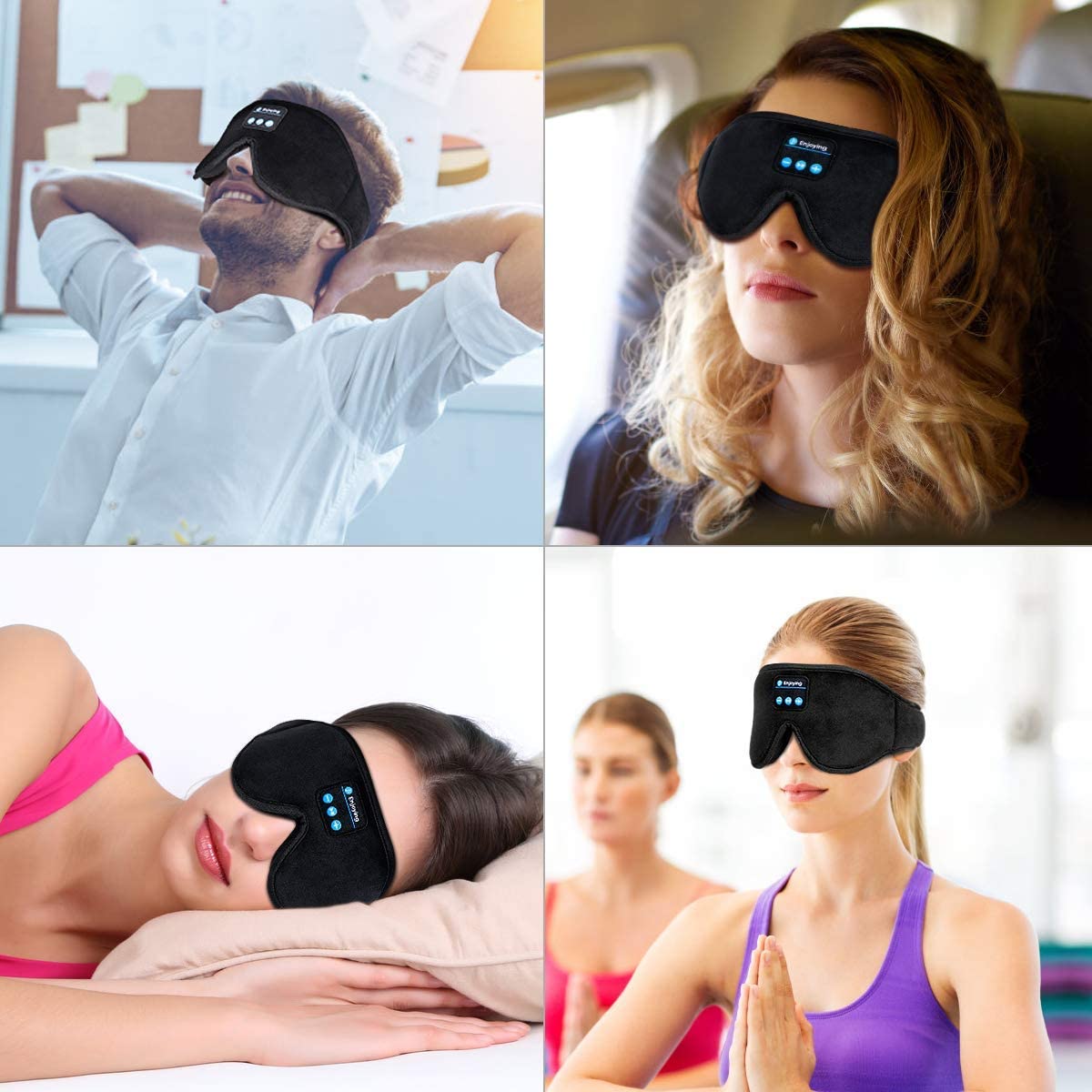 This 3D mask "perfectly solves the tightness of the silk eye mask [to] bring you a comfortable and long-lasting sleep".
It has a soft adjustable strap that "won't tangle your hair" and is even "makeup-friendly" too.
It's ideal for those who suffer with insomnia, migraine headaches and dry-eyes sufferers as "the breathable, fibres of hypoallergenic material allows healthy oxygen in while keeping dry air out".
The best bit? It has in-build bluetooth headphones and microphone.
This means you can play music while you sleep without having to worry about cables. The headphones "adopt advanced noise reduction technique and the superior stereo loud speaker ensures an amazing enhanced music listening experience that's powerful and loud enough to cancel out background noises from outside".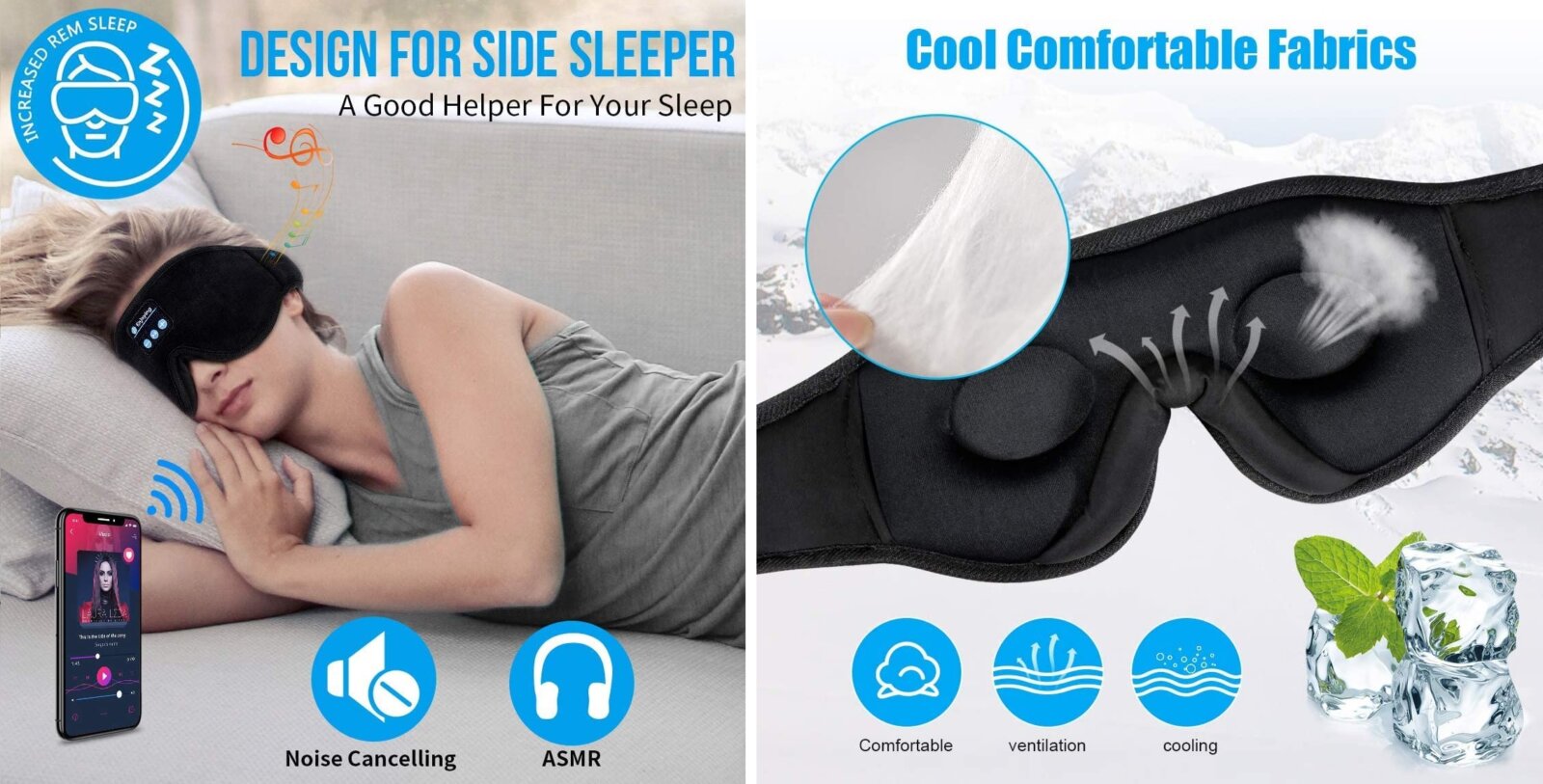 It's retailing on Amazon at £19.99 + postage/packaging and has hundreds of positive reviews from plenty of satisfied customers in the past, so if you've been wondering whether it's worth the buy or not, have a read of a few of those to help make you're mind up.
It's also listed as an 'Amazon's Choice' product and is eligible for Amazon Prime delivery perks too for those subscribed to the service.
There's even a couple of promotion deals to take advantage of too.
If you're ready to settle down for the best uninterrupted sleep you'll ever have, then you can get the 3D Bluetooth Wireless Blindfold Mask from Amazon here.