News
Three diners at Salford pub The Black Friar win over £1000 of prizes in 2 days
Two regulars, John and Steve, at the Black Friar won £200 off their bill yesterday alongside a table of 7 winning £500 off their bill last night.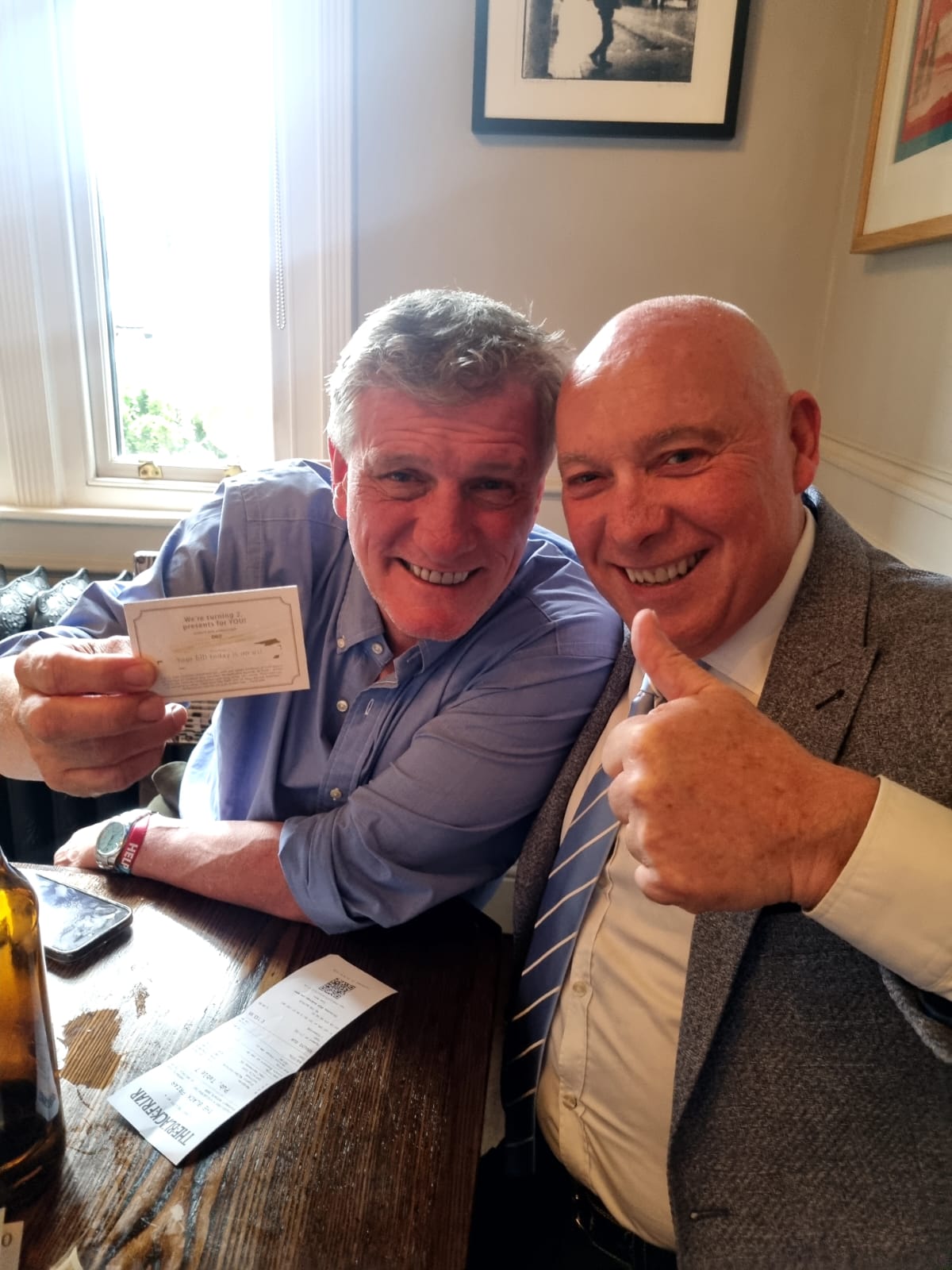 Three diners at a pub in Salford have won over £1,000 worth of prizes in the space of two days.
The Black Friar, a historic pub that reopened in 2021 following a stunning £1.4m refurbishment, is currently giving away £72,000 worth of prizes to celebrate its second birthday.
Two regulars, John and Steve, at the Black Friar won £200 off their bill yesterday alongside a table of 7 winning £500 off their bill last night, whilst another table also won their meal for free the night before.
The boozer and restaurant – hailed by Guardian critic Jay Rayner as a 'riot of Victoriana lite' with cooking that is 'big, bullish and beautiful' – is currently running a special £22 menu and giving away over £72,000 worth of scratch card prizes.
Throughout August every customer receives an free, instant win scratch card with their bill, giving them the chance to win prizes including free meals on the spot, free cocktails, or vouchers giving the winner between £10-£200 off their next visit.
Whether you're dining or drinking, it doesn't matter – all guests get a scratch card regardless, with the pub saying visitors are 'guaranteed' to win one of the prizes on offer.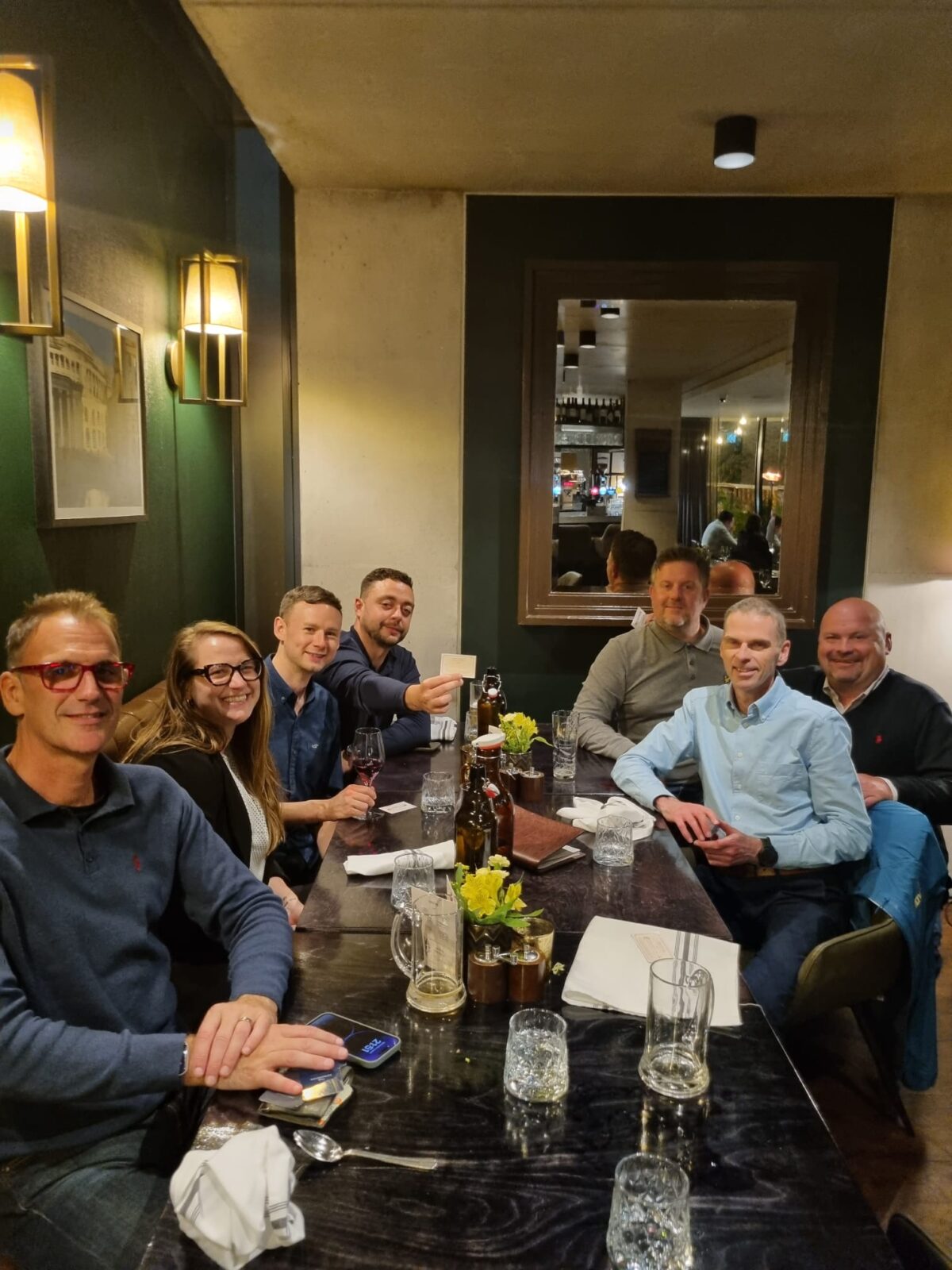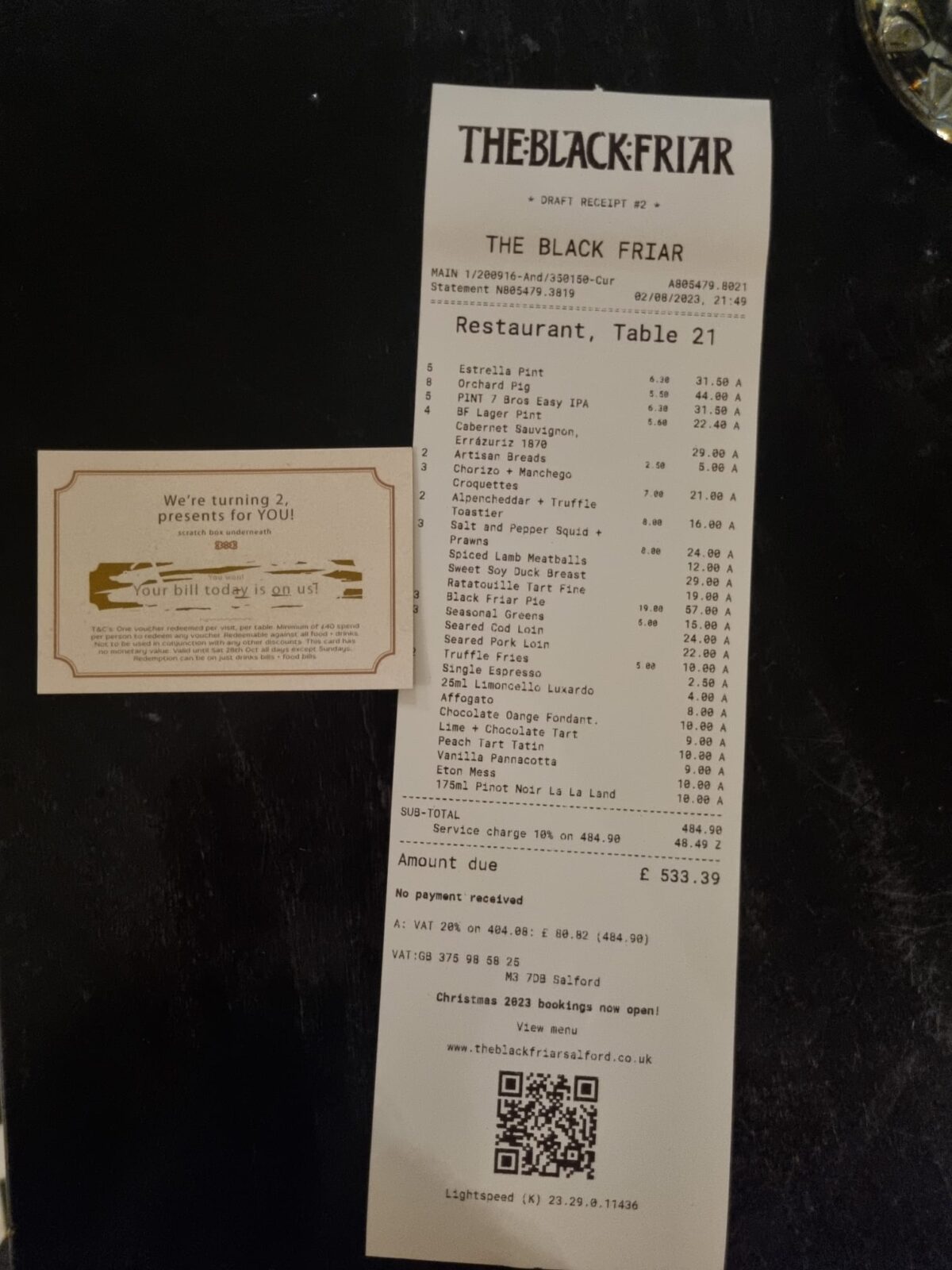 With its kitchen headed up by award-winning chef Ben Chaplin, formerly of 20 Stories, The Black Friar has a well deserved reputation for serving excellent food.
Throughout August, it is running a special birthday menu with two courses for £22 featuring a mixture of summery à la carte dishes and pub grub favourites, such as pig's head croquette with curried apple, katsu chicken schnitzel, grandma's pork sausage with mash and onion gravy, and its famous Black Friar pies.
Elsewhere on the £22 menu, you can also dig into the likes of beer battered fish and chips, the Black Friar's burger, potato and cauliflower curry, and salt and pepper squid.
As for puddings, think Eton mess loaded with Chantilly, macerated strawberries and a cucumber and mint sorbet, a lime chocolate tart, or affogato with vegan vanilla ice cream.
The birthday menu is available every day Monday and from 12-6pm Tuesday to Friday.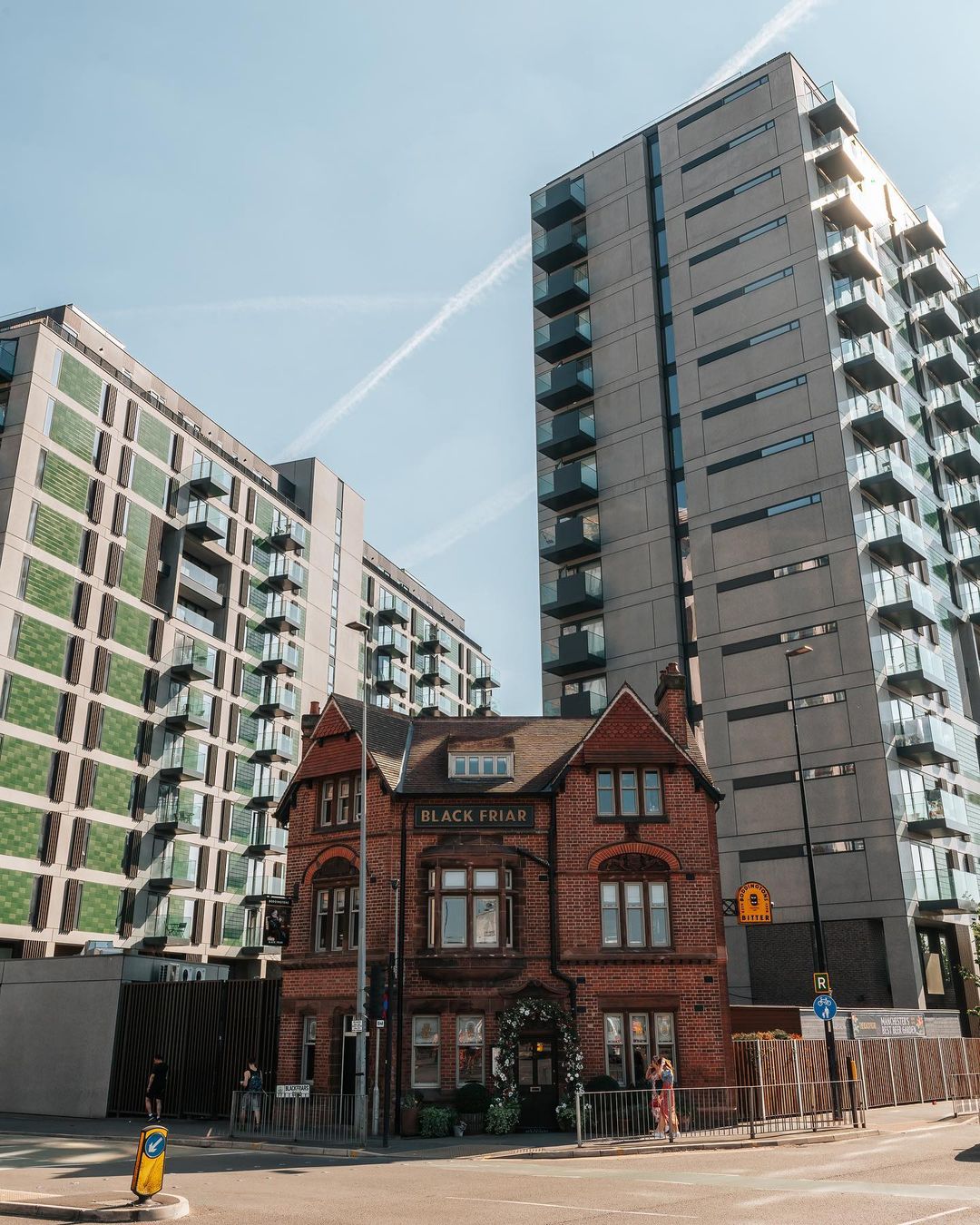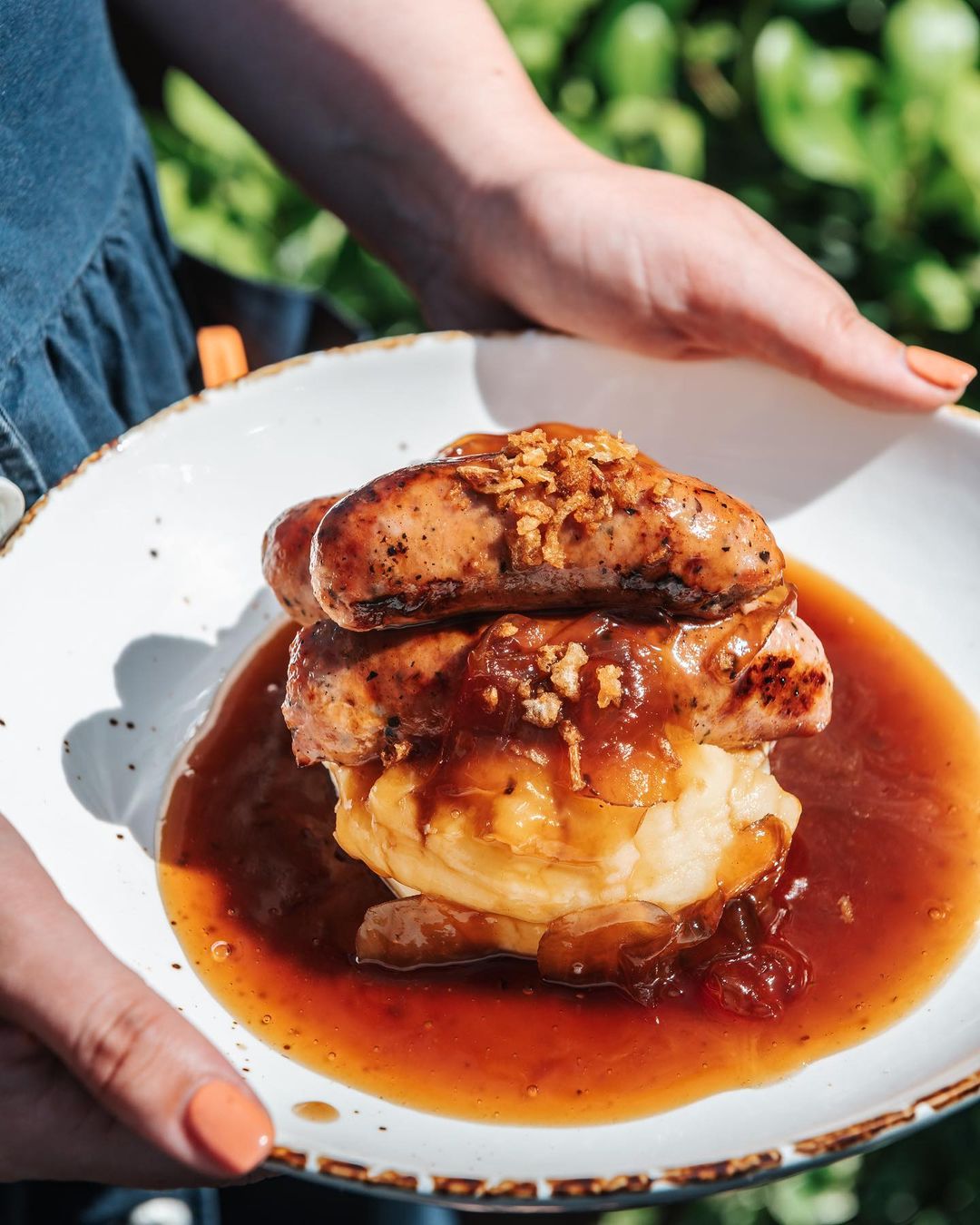 Neil Burke, owner and operator of The Black Friar, said: "We are so excited to celebrate The Black Friar's second birthday. We can't wait to see all of our friends, neighbours and loyal guests this August – come to visit us and you're guaranteed a prize!"
Read more: Peter Kay surprises chip shop staff as he pops in for tea unannounced
"At the Black Friar, our main focus (other than top-quality drinks and grub) is to give back to our local community. We hope that by offering some amazing prizes that our guests will feel the love."
The grade II listed pub dates back over 200 years and was originally known as the School Inn, but burned down.
It was renamed the Black Friar when it was rebuilt in 1886. It was open continuously from then until 2001, when it burned down a second time.
Read more: Rack is opening a sandwich stall in the Manchester Arndale Market
The building has since been refurbed to include a huge award-winning beer garden and outdoor tavern, cosy pub, and grand glass dining room.
Featured image – supplied