Eats
Peter Kay surprises chip shop staff as he pops in for tea unannounced
No, he didn't have garlic bread.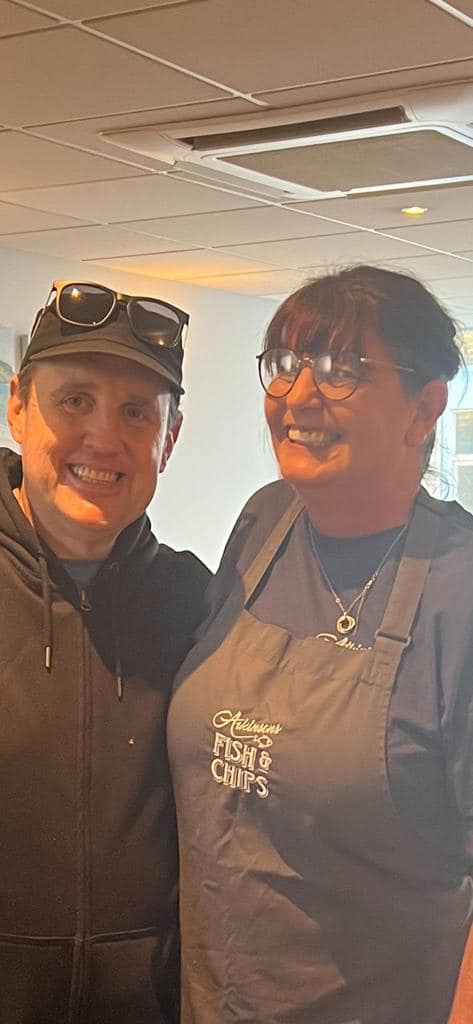 Bolton comedian Peter Kay has left staff at a chip shop in Lancashire feeling all giddy after he popped in for tea unannounced.
The comic, currently in the middle of a stand-up tour of the UK, turned up for a chippy at Atkinson's Fish and Chips in Morecambe on Wednesday evening for a mid-week treat.
Dressed casually, he posed for a picture with one of the team before digging into his order of traditional fish and chips which the team then excitedly shared on its social media pages.
Revealing that the star has now visited the cafe on Albert Road not once but twice, staff excitedly wrote: "We've had a very special and famous visitor come down to visit us recently.. PETER KAY
"This is his SECOND time visiting us in our cafe on Albert Road!!
"We might not have provided garlic bread, but he certainly loved his fish & chips
"I'm sure we will see him again soon!"
On fan commented underneath: "He knows where good fish and chips are"
Another person joked: "A worldwide hero there getting a picture with Peter Kay. Crazy times"
The fish and chip shop in Morecambe has won awards for its chippy teas and has regularly been named amongst the best in the UK.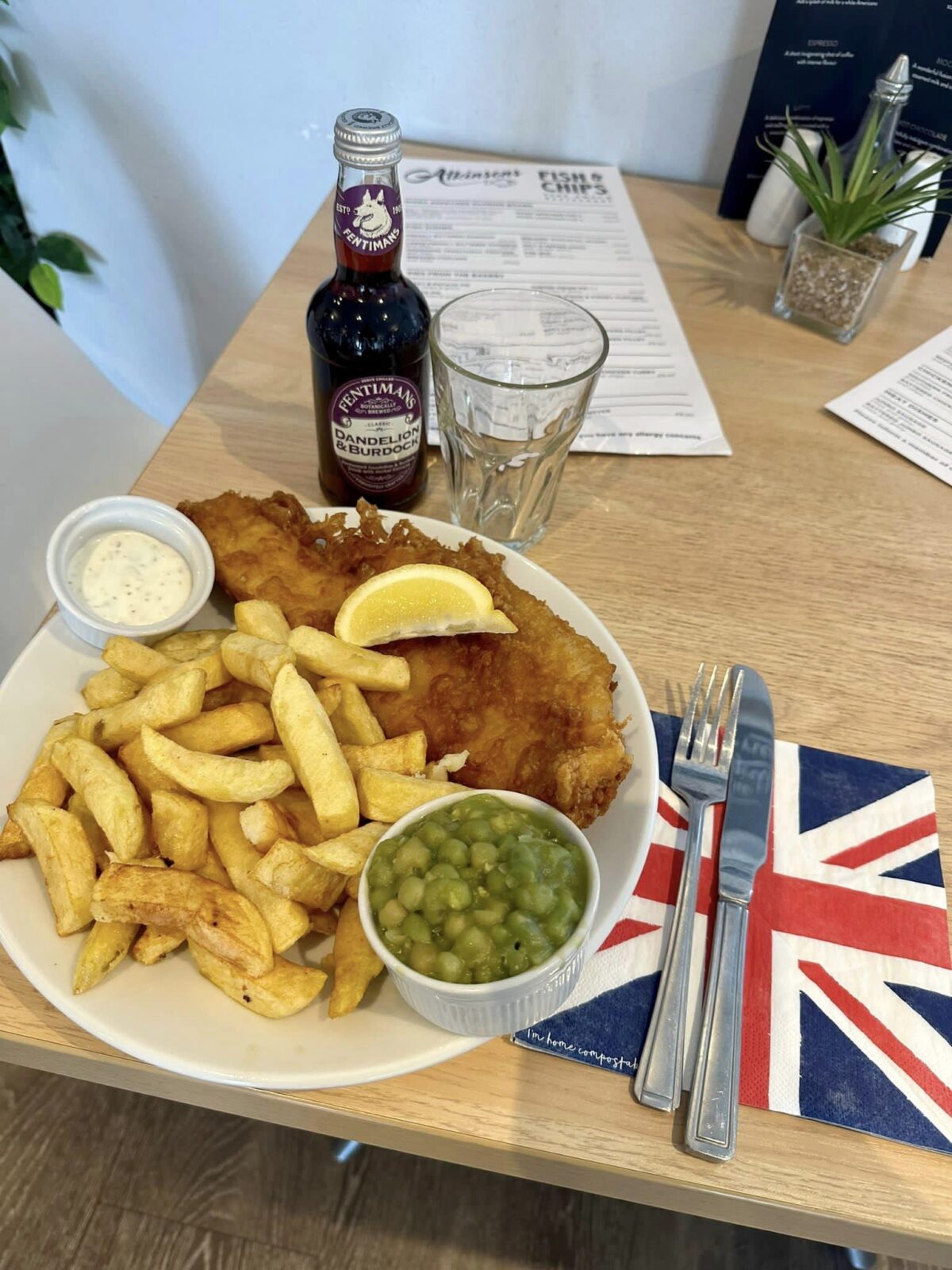 Accolades collected by the fish and chip shop include the Blue Ribbon prize in the Good Food Awards Fish & Chips category and praise from The Guardian critic Jay Rayner, who featured it in a list of the UK's top 20 fish and chip shops.
Read more: Catherine Tyldesley revealed as Manchester celebrity behind 'cake gate'
On the menu, you'll find lunchtime specials such as homemade fish cakes, sausage and mash, and chips with cheese and gravy for only £4.50, alongside traditional favourites like battered haddock and cod, battered jumbo sausages, chip buns, scampi, and spam fritters.
Elsewhere, further tempting options include a selection of freshly-baked pies, steamed steak and kidney pudding, salt and pepper squid, battered halloumi bites, and pickled onions.
Read more: Inside NQ64's gigantic new arcade bar as it finds new home in Manchester
Peter Kay is currently on his 'Better Late Than Never Tour', travelling the country for the first time in 12 years due to 'unforeseen family circumstances',
Featured image – Atkinson's Fish and Chips