News
Tributes paid to former paratrooper dad, Simon Lingard from Lancashire, who died fighting in Ukraine
He travelled to defend Ukraine from the Russian invasion back in February.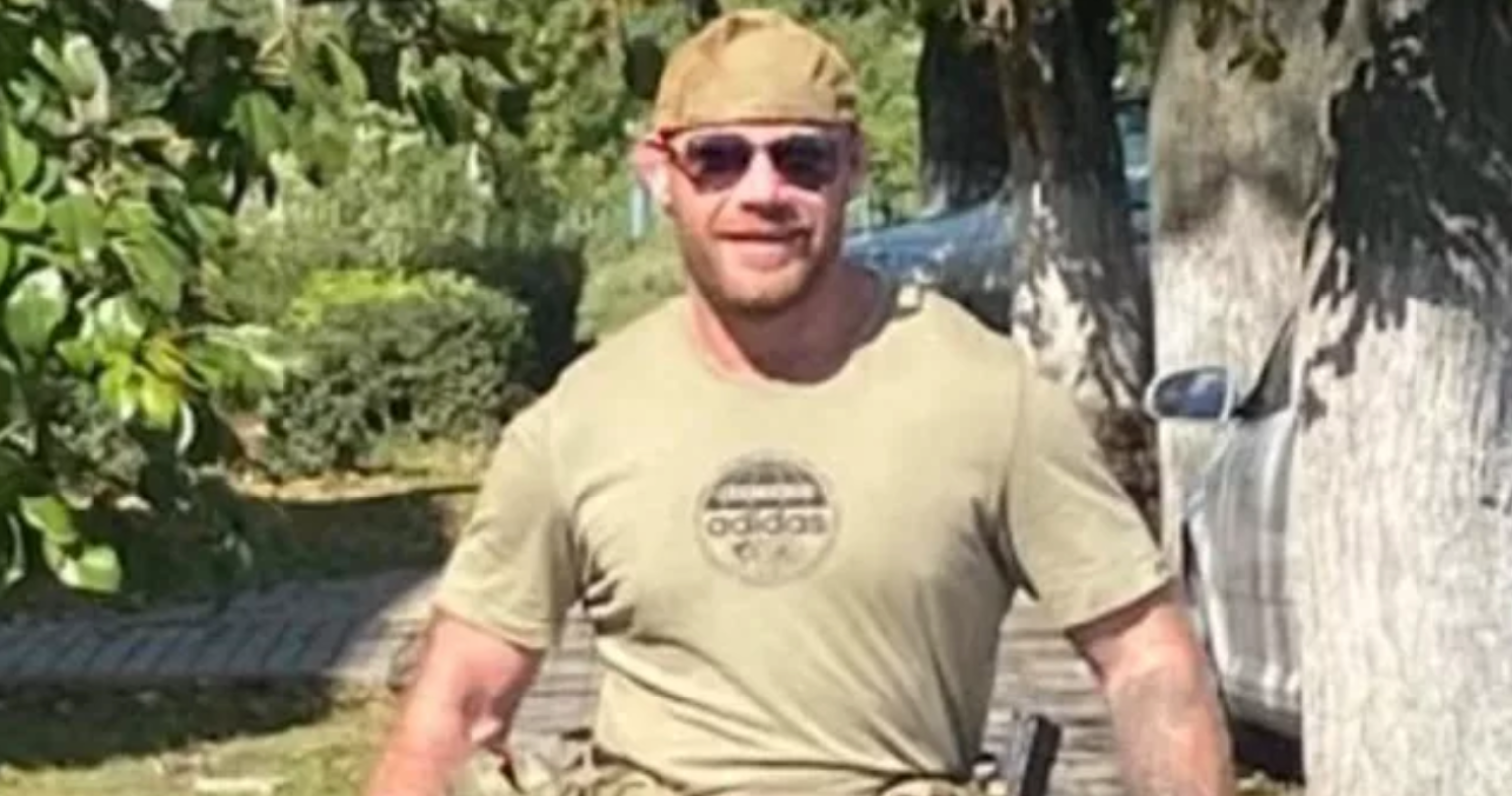 Tributes are pouring in for a Lancashire dad who has reportedly died fighting Russian invaders in Ukraine earlier this week.
Former paratrooper Simon Lingard, known to close friends and family as 'Grimmy', is said to have been killed on 7 November after his unit was attacked in the Bakhmut area of the war-torn nation.
The region has seen almost constant fighting over recent weeks and months, with more than 700 Russian troops thought to have been killed there on Monday alone.
A spokesperson for the UK's Foreign Office said in a statement: "We are supporting the family of a British national who has lost his life in Ukraine and we are in touch with the local authorities in connection with his death.
"Our thoughts are with their family at this difficult time."
Kierren Stokes, who served alongside Lingard in the parachute regiment, paid tribute to the "great soldier" on social media:
The veteran soldier and father of two from Great Harwood near Blackburn travelled to defend Ukraine from Putin's invasion back in February, having previously served in the British Army as part of the Special Forces Support Group.
A vigil was held in his home town shortly after the news of his passing was announced. Friend Mickii Edwards told ITV that everyone "wanted him home but he didn't want to come", adding: "He was just courageous. He was like a lion and I loved him to bits."
Writing via his mother's Stacey Longworth's Facebook, Lingard's 17-year-old son Jackson said: "After years of dedicating his time and effort to protecting our country, my dad still had more fight in him and left the country to protect the people of Ukraine against the Russian army too.
"My heart is broken to announce that Dad has passed away in battle, a true hero and beloved to so many of us. I can't put into words how much he is and will be missed, but I'm comforted to know that this happened doing what he loved and surrounded by friends.
"I love you dad, I'm so proud of you."
As the post goes on to explain, the Ukrainian military is covering the fee for returning his body to the UK but the family still needs funeral costs.
A GoFundMe page was set up in his honour and with hopes to give the "local hero the send-off he deserves" and the funds have already surged past the £22,000 target, with Jackson insisting that "even the smallest donations mean the world" to himself and his younger brother Keane.
Read more:
In the description of the fundraiser, the family writes that Lingard was "an inspiration to all who knew him, a real-life hero who died fighting for what he believed in. He was loved and adored by so many a true representation of what a soldier should be."
They also go on to explain that any additional money raised will go into a trust fund for Jackson and Keane which they can access once they turn 18.
You can donate to his funeral fund HERE.
Rest in peace.
For all the latest news, events and goings on in Greater Manchester, subscribe to The Manc newsletter HERE.
Featured Image — GoFundMe