News
'Turf is on the way' – plans to revamp Piccadilly Gardens AGAIN as area is left muddy and bleak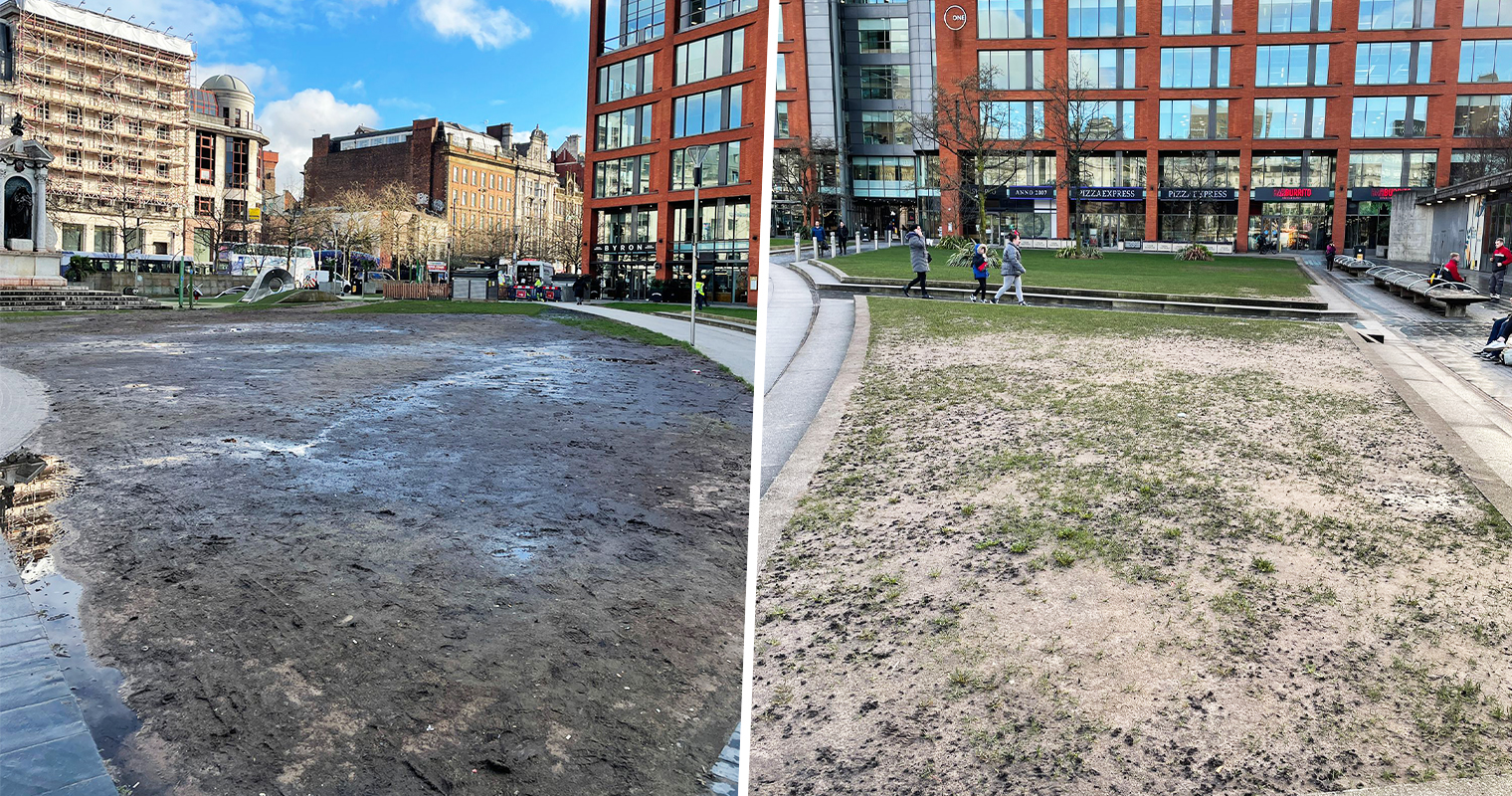 Manchester City Council has confirmed that Piccadilly Gardens will be given some much-needed TLC in the coming weeks.
The area has been left muddy after the high foot traffic experienced during the Manchester Christmas Markets.
The huge festive celebration moved its main hub to the area this year due to the ongoing renovation of the Town Hall and Albert Square.
It's one of the key dates in Manchester's cultural calendar and one of the city's most popular events – but the aftermath is less celebratory.
Photos have been circulating online this week showing the ruined grass and piles of wooden furniture left behind at Piccadilly Gardens.
The council has said that the 'post-Christmas clean-up' of the muddy area has been delayed due to the weather.
Local journalist Simon Binns posted on Twitter, alongside a photo of a lone pigeon in the mud: "I see Piccadilly Gardens is screaming world class tourist destination again."
Councillor Pat Karney later posted: "Piccadilly Gardens. Wet weather has delayed the resurfacing of the grass areas. The new turf is on its way.
"Sure it's a pain but the multiple use of the Gardens necessitates this."
A Manchester City Council spokesperson added: "Over the festive period, Piccadilly Gardens was the hub of the Christmas Markets and saw hundreds of thousands of visitors over the holiday season, which has meant the grass in some areas has been worn down.
Read more: A Manchester restaurant is serving £2.22 pizzas for National Pizza Day 2022
"The post-Christmas clean-up program has been delayed due to bad weather.
"Cathedral Gardens has already been re-turfed and Piccadilly Gardens is next, the turf will be laid as soon as possible once we receive it."
Featured image: The Manc Group