The UK is expected to be hit by two storms in the space of three days this week, with forecasters warning of 90mph winds and even some "blizzard conditions" across the north of England.
The Met Office has issued a yellow weather alert with an amber warning for the two events.
It's forecast that Storm Dudley will cross the northern half of the UK from Wednesday night into Thursday morning, bringing "a period of very strong and disruptive winds", before Storm Eunice sets in to bring even more strong winds and potentially even some snow for parts of the country on Friday.
The amber alert warns of gusts of 70-90mph from 6pm on Wednesday to 9am on Thursday, and the yellow wind warning is in place from 3pm on Wednesday to 6pm on Thursday, with estimated winds of 60-70mph.
These weather alerts / warnings are forecast to hit northern England, with Greater Manchester expected to feel the affects of both.
The warnings mean there is a chance of injury and danger to life from large waves and debris thrown onto coastal roads, sea fronts and properties, and there is also a risk of falling trees, damage to buildings, and power cuts.
Speaking ahead of the arrival of the storms to provide us with more insight into what we can expect, and admitting that further snow and ice warnings would likely be issued over the next few days in northern England, Met Office meteorologist Tom Morgan said: "It's not just going to be strong winds this week."
He also added that "there could be some quite widespread travel disruption in parts of the UK throughout this week."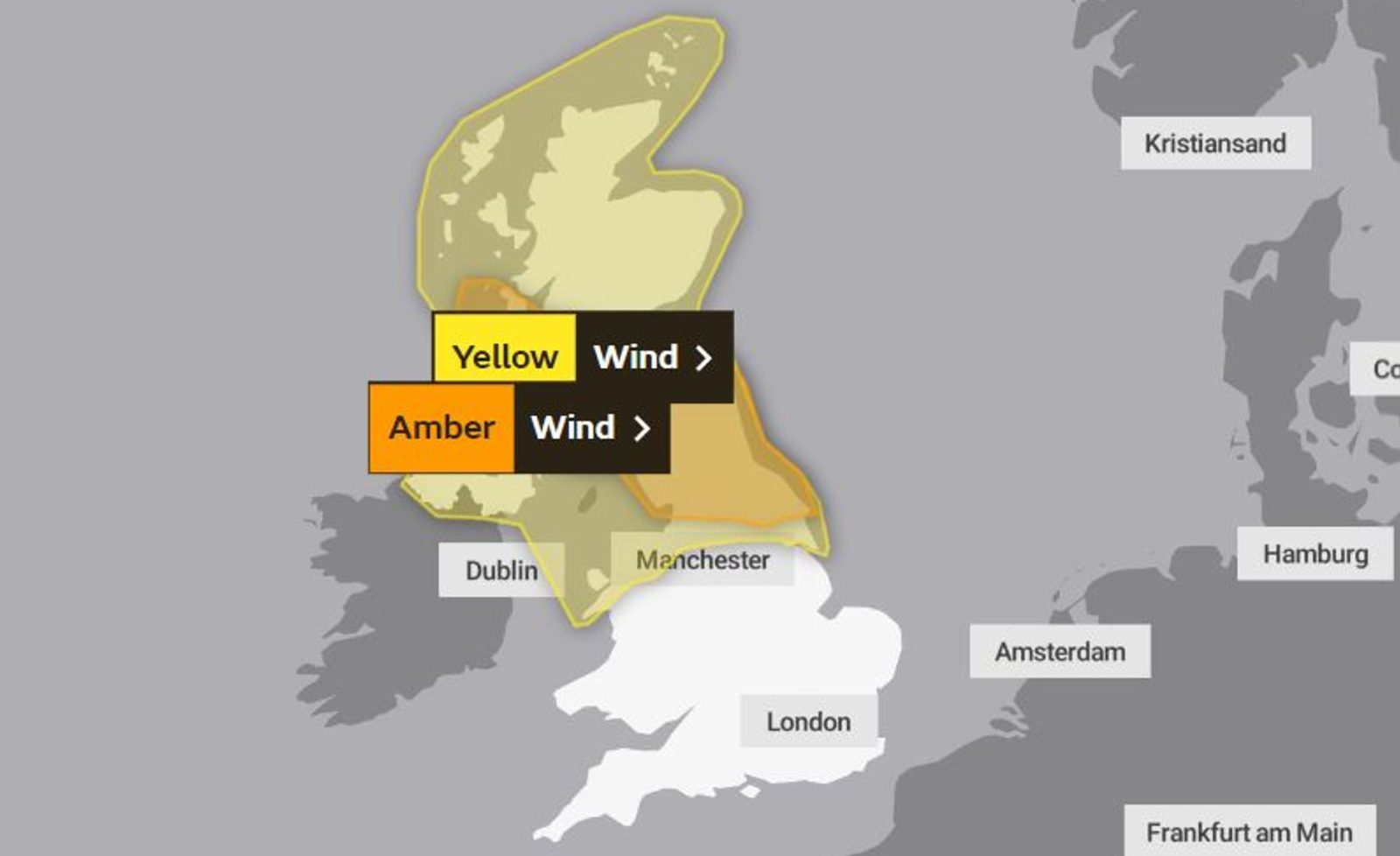 Mr Morgan said: "All parts of the UK will see some very strong winds at times.
"It's Scotland and the North's turn on Wednesday and into Thursday, and then it's probably going to be the southern parts of England and Wales that will see the very strongest winds on Friday."
Featured Image – PRRhoades (via Pixabay)