News
Tyson Fury says he's 'done' with boxing after latest heavyweight win
The 33-year-old World Heavyweight Champion has said he is "quitting while I'm ahead".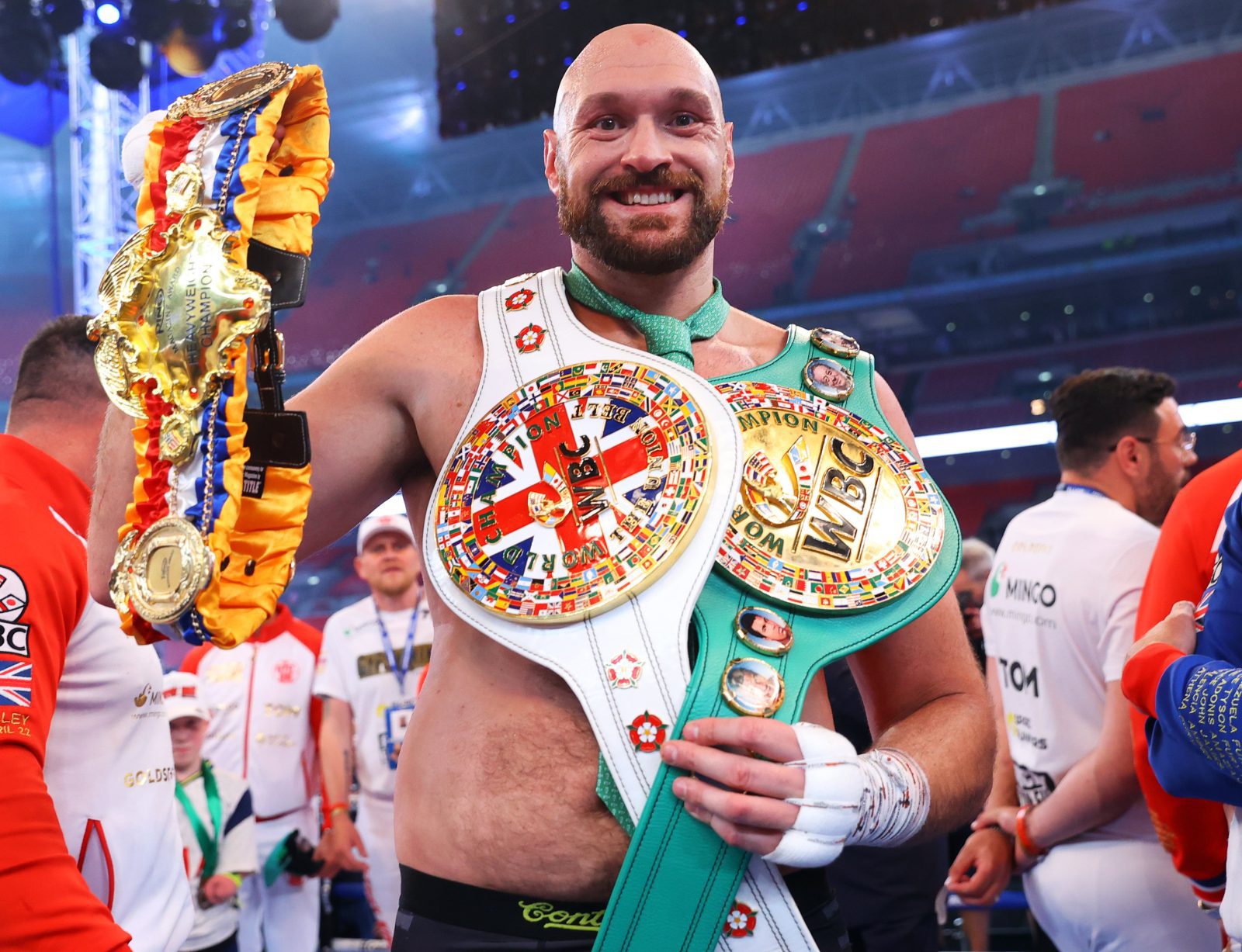 Tyson Fury has reiterated his retirement plans and has revealed he is "done" with heavyweight boxing following his latest win.
The 33-year-old Wythenshawe-born boxer and self-proclaimed 'gypsy king' has been hinting at hanging up his gloves for quite some time now, and even spoke at length last month about his post-career plans during an interview in the run-up to his WBC heavyweight showdown against fellow Dillian Whyte – which took place Wembley Stadium last Saturday 23 April.
In the interview with BT Sport last month, Fury explained that his reason for wanting to retire comes down to the fact he has more money than he'll ever need.
Before the end of his illustrious career, Fury spoke about what he wanted to achieve: "I want to retire on top, unbeaten heavyweight champion of the world, and I want to do a Netflix documentary, a Hollywood movie, and be a good husband, father and son.
"Most of all I just want to be happy, and that's probably the hardest thing."
And now, after clinching the win and retaining his World Heavyweight Champion title during a sixth-round stoppage triumph in front of a record crowd of 94,000 people, Fury has reiterated that he is "done" with boxing.
Confirming that he is ready to call a day on his career during an appearance as a guest on Piers Morgan Uncensored on Talk TV yesterday evening, Fury once again said: "This is the truth, the gospel truth, nothing but the truth – I'm done.
"Every good dog has its day and like the great Roman leader said, there will always be somebody else to fight.
Read more: Tyson Fury sets out his retirement plans and reveals what he 'puts success down to'
"When is enough enough? I'm happy, I'm healthy, I've still got my brains and I can still talk. I've got a beautiful wife, six kids, I've got umpteen belts, plenty of money, success, fame, glory – what more am I doing it for? Boxing is a very dangerous sport. You can be taken out with one punch as we've seen on Saturday and it's one unlucky blow and you may not get up off that canvas."
He called his decision to retire now "quitting while I'm ahead".
"I'm undefeated and only the second man in history to retire as undefeated heavyweight champion," he continued.
"I'm very, very happy, very content in my heart with what I've done and what I've achieved."
Fury said he has always wanted "to go out on a high", explaining that: "I wanted to walk away on top of the sport and do it on my terms and didn't want to be the person who said I should have been retired two years ago or whatever.
"They will not forget 'The Gypsy King' in a hurry – and no amount of material assets or money will make me come back out of retirement because I'm very happy."
Featured Image – Tyson Fury (via Twitter)