Trending
Tyson Fury sets out his retirement plans and reveals what he 'puts success down to'
The 33-year-old Wythenshawe-born heavyweight boxer and self-proclaimed 'gypsy king' has been speaking about life after hanging up his gloves.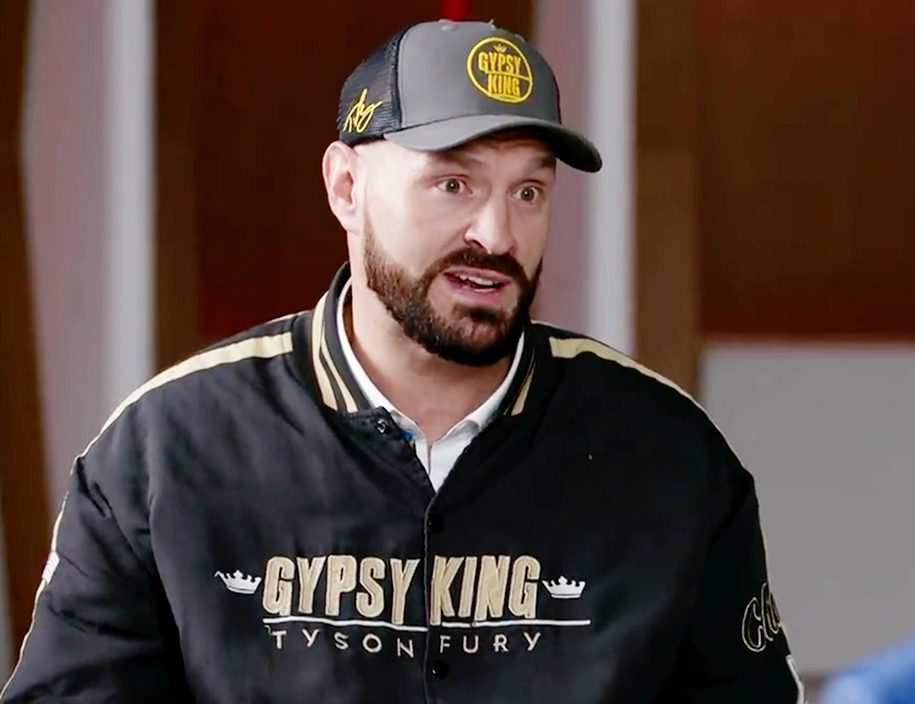 Tyson Fury is gearing up for what could be one of his last fights next month as he outlines his plans for retirement after hanging up his gloves.
The 33-year-old Wythenshawe-born boxer and self-proclaimed 'gypsy king' is currently hard at work and training for what he's recently claimed could bring an end to his illustrious career when he comes up against fellow Brit Dillian Whyte for the highly-anticipated heavyweight showdown at Wembley Stadium on 23 April.
Although boxing fans have been left surprised by Fury teasing his retirement, as it was widely expected that he would take on either Oleksandr Usyk or Anthony Joshua in a heavyweight unification clash, he's made it clear he doesn't need to take any more fights in his future.
With an undefeated record of 31 wins and a draw against Deontay Wilder, Fury revealed that his reason for retiring comes down to the fact he has more money than he'll ever need.
Speaking to BT Sport about why he wants to retire after the Whyte match, Fury explained: "The only thing I can gain is money, so after this fight, I'll have earned over £100 million. If I can spend that, I don't deserve any more, do I? I know Mike Tyson spent half a billion and Evander Holyfield £400 million and all the rest, but I don't live their big flash lifestyles.
"I live in Morecambe [and] it's cheap there. I don't have any big habits, like I'm gambling tons of money away, I don't do anything.
"I can never spend the money I've got."
"I've got stuff I want to do," he continued.
"[There's] a lot of opportunities that don't involve me getting brain damage. I've got six kids and a wife. When is enough enough? Why do I have to be one of those people who went on too long and got injured? Just had one too many fights and blew it all for what? A few more quid?"
Revealing what he hopes to achieve before the end of his career, Fury added: "'I want to retire on top, unbeaten heavyweight champion of the world, and I want to do a Netflix documentary, a Hollywood movie, and be a good husband, father and son.
"Most of all I just want to be happy, and that's probably the hardest thing."
Read more: Tyson Fury fans joke that his career is 'in the gutter' after drainpipe art unveiled in Morecambe
It's not just his retirement plans that Fury's been speaking about the run-up to the Whyte clash either, as he's also jokingly revealed in a recent appearance on the Pat McAfee Show on YouTube that he puts most of the successes in his career down to "masturbation seven times a day".
"I put my success down to masturbation seven times a day," Fury said.
"Got to keep that blood pumping baby. The only thing I have been loading is testosterone from all the w***ing over the years. Right hands and left hands depending on what I feel like."
Featured Image – BT Box Office