News
Vertigo closes Manchester sites citing 'significantly increased costs'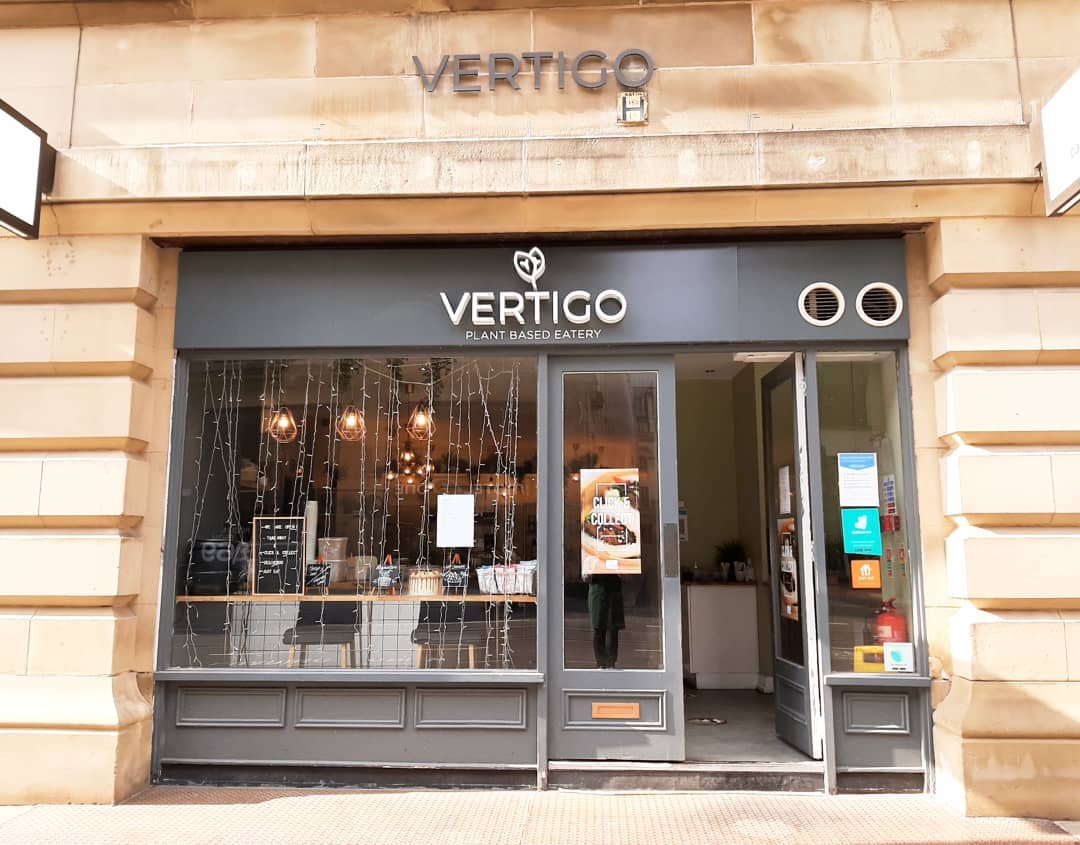 Manchester vegan eatery Vertigo has announced this afternoon that it has closed down all of its restaurants for good.
The popular eatery shared on social media that it has been forced to permanently close all of its sites in Manchester, laying the blame at the door of 'significantly increased costs' that have made it difficult for the business to continue to operate.
Specifically referring to an increase in utility bills, they said it was with 'a heavy heart' they had to announce that 'Vertigo is no more'.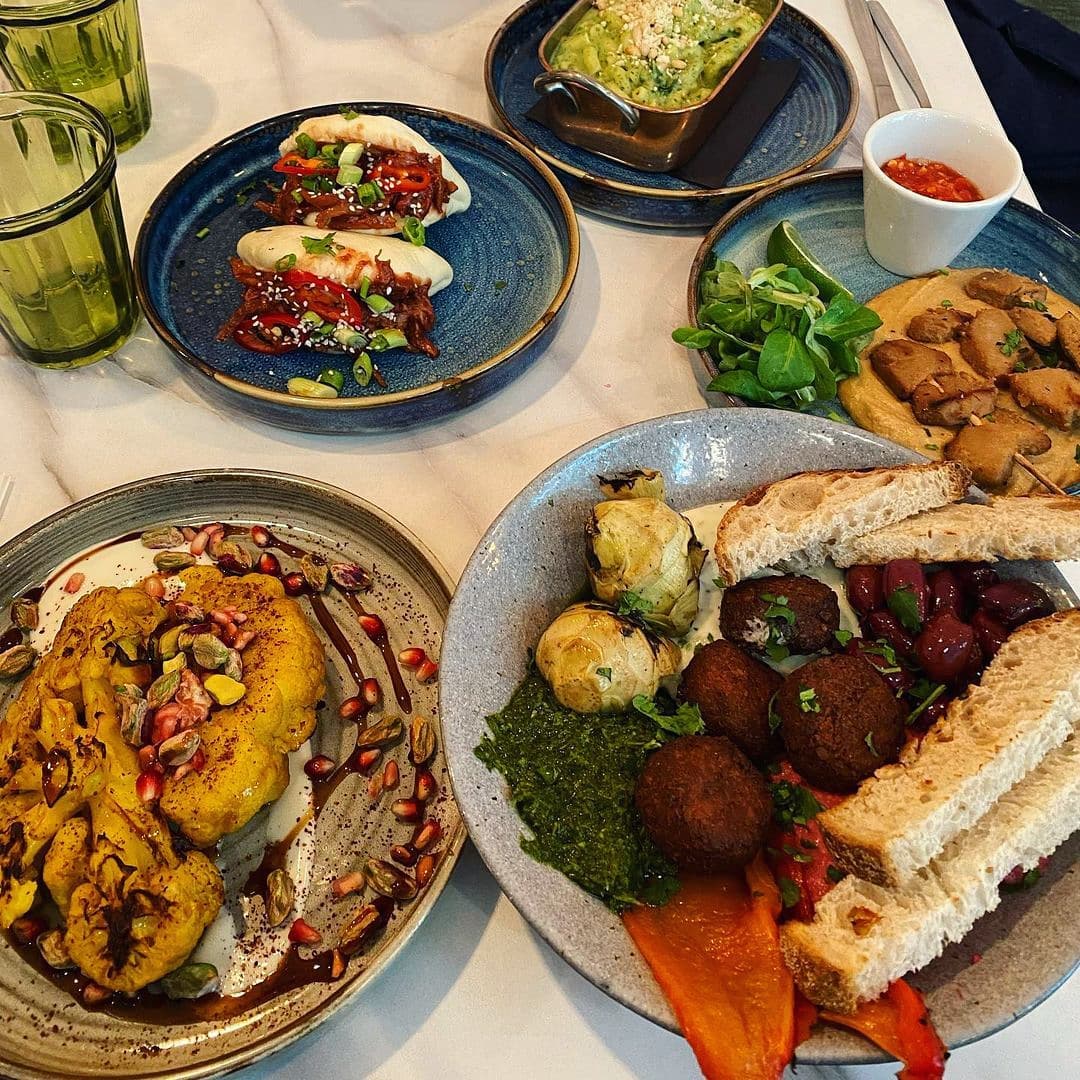 Bosses added that the pandemic had taken a heavy toll on the business and that trade had still not returned to pre-Covid levels – especially as the business relies so heavily on a weekday office lunch crowd.
Prior to the pandemic, Vertigo had appeared to be going from strength to strength.
It had opened its second site on First Street just months after opening its first, after seen huge success with its vegan sandwiches, salads and healthy all-day lunch and evening menu.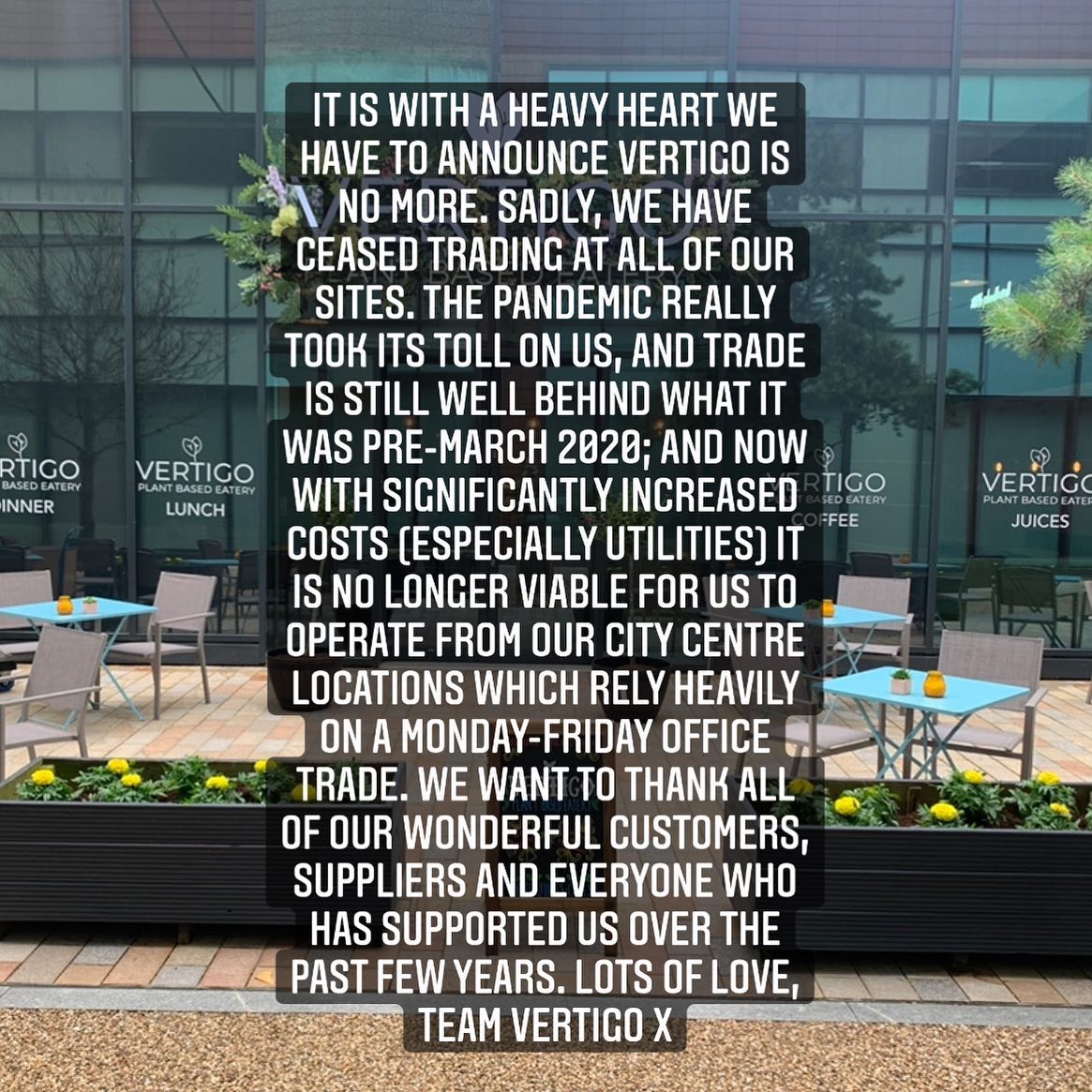 Bosses then opened a third site at Media City in August 2020, just as restrictions were being eased following the first Covid wave.
The team also took on the Manchester Christmas Markets this year, serving up a host of vegan bratwurst specials from a key position in Manchester's Piccadilly Gardens – the home of the 2021 festivities.
And the brand gained national recognition after being named by The Times as one of the 'Top 30 Vegan and Vegetarian Restaurants in the UK'.
Unfortunately, though, bosses now say it's not possible to continue trading.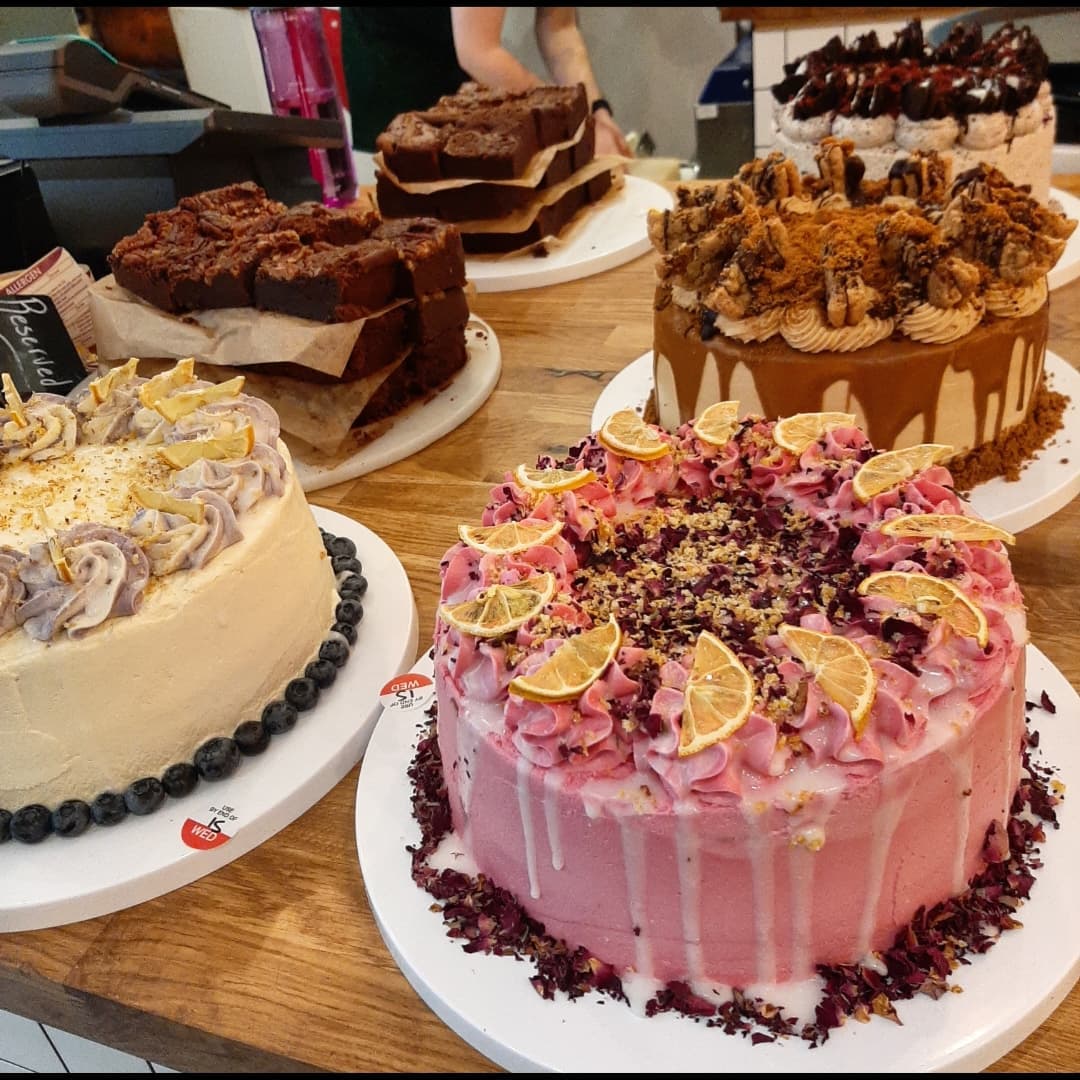 Sharing the news in a post shared to Instagram on Monday afternoon, the team wrote: "It is with a heavy heart we have to announce Vertigo is no more.
"Sadly, we have ceased trading at all of our sites.
"The pandemic really took its toll on us, and trade is still well behind what it was pre-March 2020; and now with significantly increased costs (especially utilities) it is no longer viable for us to operate from our city centre locations which rely heavily on a Monday-Friday office trade.
"We want to thank all of our wonderful customers, suppliers and everyone who has supported us over the past few years. Lots of love, Team Vertigo x"
Feature image – Vertigo