News
Watch as Ed Sheeran debuts new music for the first time ever at 'intimate' Manchester gig
What a night.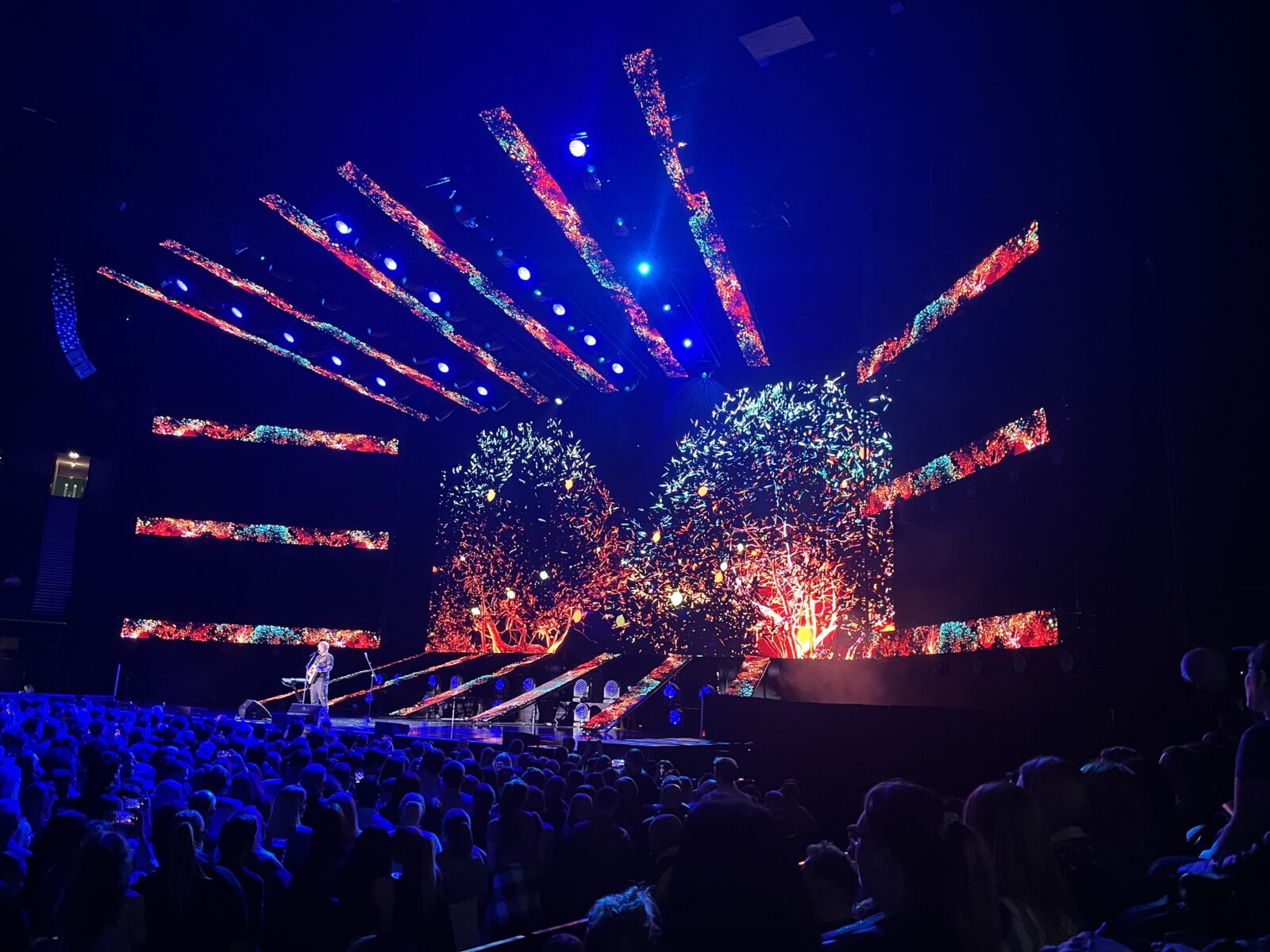 Now normally, when an artist chooses to take some brand new material out on tour for the first time, they'll test the waters with a few intimate shows.
Just recently, we've had both Fall Out Boy and Blossoms at Band on the Wall, The 1975 at Gorilla, and Jason Manford in a beer garden.
But for Ed Sheeran, his idea of 'intimate' is… the AO Arena. That super cosy 21,000-capacity venue. Ah.
After selling out FOUR nights at the Etihad Stadium last summer, though, the chance to see Ed on stage in an arena again is a novel one, and it sold out the venue in minutes.
The 'Shape of You' singer announced this surprise arena tour just weeks before he took to the stage, in support of his upcoming sixth album Subtract.
This mini tour kicked off in Manchester last night – meaning our city got to hear new track 'Eyes Closed' live for the first time ever.
You can watch the highlights from Ed Sheeran at the AO Arena in the video below
Ed was supported by TikTok sensation Cian Ducrot, whose flash mob videos have amassed almost 100 million likes.
Cian's tracks 'All For You' and 'I'll Be Waiting' have become chart-topping crowd-pleasers and are already translating well to stages as large as the AO Arena.
Back to the main act, and Ed Sheeran delivers another of his truly impressive solo shows – as always, it's just him and a loop pedal up on that stage.
Read more
It's a best-of setlist of his most popular (and personal favourite) songs, with some surprises thrown in.
There's a cover of Lewis Capaldi's 'Someone You Loved', and another of Snoop Dogg's 'No Diggity', that delight the thousands who managed to snap up a ticket for this coveted show.
But it's Ed's own songs, especially 'Bad Habits', that really light a fire in the audience, sending the entire arena floor in a dancing, sweaty mess.
Introducing his newest song, Ed told the audience: "Right Manchester. Real real danger time. This is danger zone. I'm releasing my brand new single in the morning, it's called 'Eyes Closed'.
"I feel so awkward about this album, because I sort of made this album as a therapeutic, cathartic thing, and then I felt better about whatever was going on."
He added: "This song means a hell of a lot to me, and I've never played it live in front of an audience before.
"This gig is about singalongs, and having fun, and feeling one and included and everyone here it's like a big communal thing. I'm super nervous, so please listen.
"I wrote this song about losing someone… but don't think about my sh*t, think about your sh*t. This song is for anyone who's lost anyone. This song is for you."
With this triumphant return to the live circuit, make no mistake – Ed Sheeran is back.
Featured image: The Manc Group