News
We Love MCR Charity has raised its grant award limit to support the city's 'Rising Stars'
The charity ultimately believes "circumstances should not determine futures".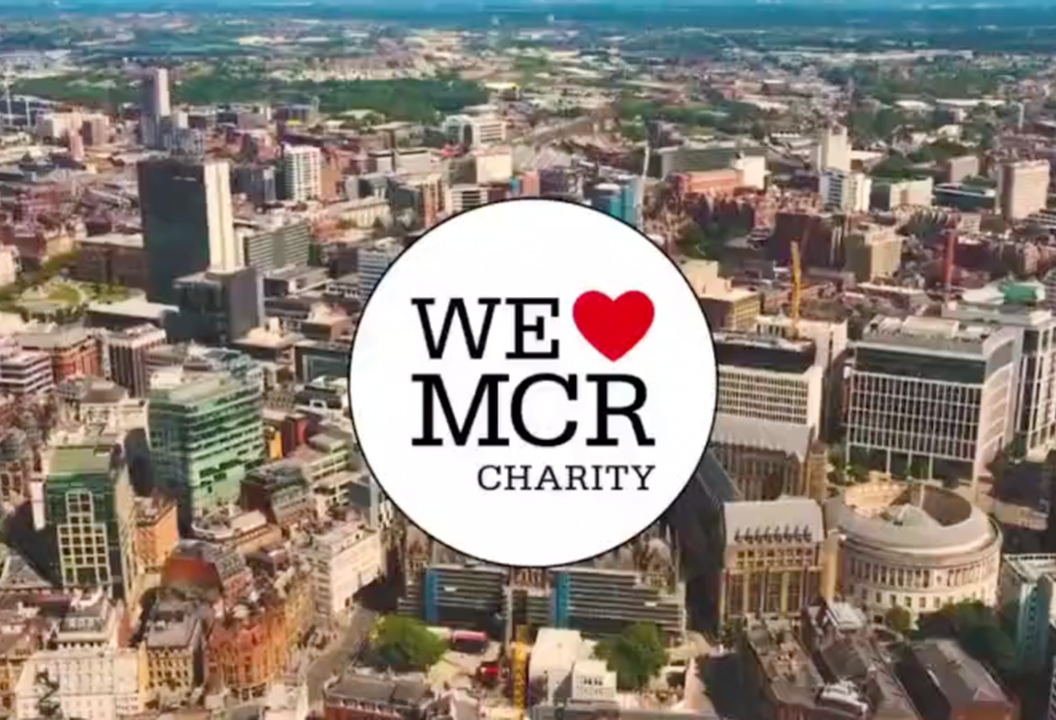 All the way back in February 2021, one of the city's most iconic charities launched a dedicated fund to help determined young Mancunians take the next step in education, entrepreneurship, employment, or training.
We Love MCR Charity's 'Rising Stars Fund' (MRSF) encourages applicants to share what they believe they need to progress.
It then provides them with the resources needed to achieve these ambitions.
The charity has so far awarded over £70,000 to 45 successful applicants, with an average individual grant of around £1,500, but while the maximum MRSF grant value is publicly stated as £2,000, the charity's Trustees have on occasions awarded more than this in certain cases, when they see a young person with ambition and a clear need for greater support – and now, that maximum grant award is raising to a life-changing £5,000.
We Love MCR Charity says the 'Rising Stars Fund' provides the opportunity for young people to achieve, when the one thing holding them back is their circumstance, and the charity is keen to "remove barriers to success".
The charity says the raising of the funding limit is so that it doesn't deter young people whose needs were not covered by the previously-published ceiling of £2,000
As mentioned, in previous instances, higher grants have been awarded by the charity, and one of these cases was Eden – an accomplished singer, pianist, composer and producer who earned himself a place at the prestigious Royal Conservatoire in Scotland to do a BMUs in Vocal Studies, but his chances of taking up that place were slim due to great misfortune in the family, which left him living in a homeless shelter and unable to afford necessary equipment for his course.
The charity's Trustees awarded Eden £3,900 to not only to purchase the equipment he needed to excel, but also to cover a portion of his accommodation costs to reduce the burden on his shoulders.
More recently, Boshra was awarded £3,600 to embark on an ambitious videography project that she believes will allow her to stand out in the spoken word and performance industry that she has so much passion for.
Despite her long-standing commitment to her artistic craft, and being an active ambassador for the Rio Ferdinand Foundation, she hasn't had the financial backing to have been able to develop her talent fully, but her infectious energy and enthusiasm gave the Trustees the faith to award a grant above the stated maximum of £2,000.
The higher grant award ultimately gave Boshra the opportunity to fulfil her ambitions.
These are just two examples of We Love MCR Charity's recent successful applicants that demonstrate how vital the raising of the funding limit to £5,000 can be – but the fund's success stories are never-ending.
As mentioned, We Love MCR Charity has already awarded over £70,000 to dozens of industrious young people throughout the city – but the charity says it is keen to reach £200,000 by March 2022 by finding even more rising stars who need a helping hand.
Did any of the above inspiring success stories remind you of someone who's a perfect fit for the Manchester's Rising Stars Fund?
Keen to apply yourself?
People aged 16-24 can apply for funding to pay for what they need to take their next steps to success in work, qualifications or entrepreneurship, as the charity ultimately believes "circumstances should not determine futures".
You can find more information, and stick an application in here.
Featured Image – WLMC