News
Northern Quarter's iconic 'Big Horn' could be coming back to Tib Street
The giant horn, which looked a bit like a scrapyard monster but was a much-loved landmark.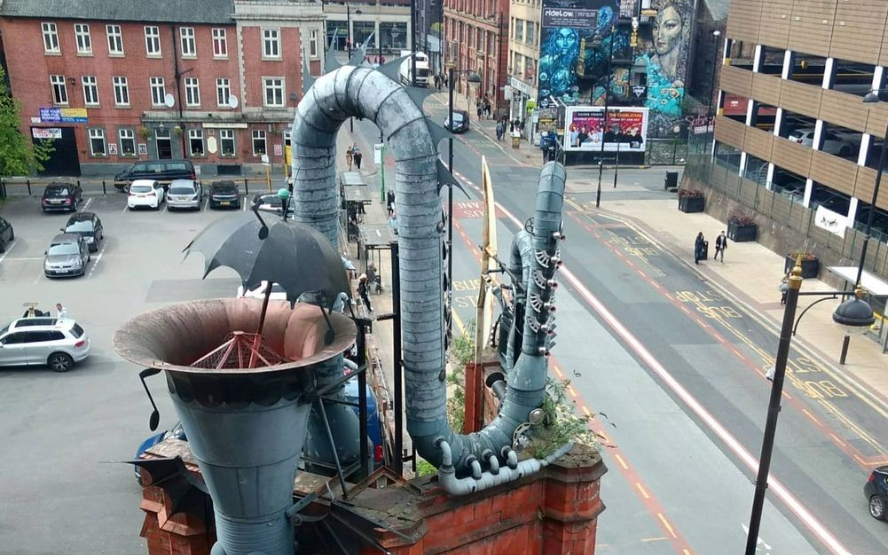 Manchester is famous for many iconic landmarks, with many of them situated in the legendary district of the Northern Quarter, and while it might not be there anymore, there is one that still stands firm and fondly in our memories: 'The Big Horn'.
So much so, in fact, that it might even be coming back.
If you ever walked down Tib Street during some time between 1999 and 2017, you will have come across the rather odd-looking sculpture simply known as The Big Horn, created by artist David Kemp as part of his 'Unsound Instruments' series.
Erected just before the millennium, the unique piece of artwork was built as a symbol of growth in the Northern Quarter, an area of Manchester that has continued to be a melting pot for local history, culture and progress. Unfortunately, however, with that progress often comes the old making way for the new.
The trombone-shaped was sadly removed from its home on the corner of Tib and Church Street six years ago after it was announced that the land it sat on was to become a new apartment block developed by Salford-born billionaire and Betfred founder, Fred Done.
After the sculpture was pulled down, it was donated to Manchester City Council and has been sitting in storage ever since, but with NQ continuing to be a hive of art, creativity and industry — three things that are at the core of Manchester as a whole — many have been calling for it's return.
It's over half a decade since we last saw The Big Horn in this iconic part of town, but thanks to a new planning application by those passionate about maintaining and restoring local culture, it is now on the verge of making a comeback just around the corner.
Being driven by property developers Bruntwood and already in the consultation stage, a proposal, heritage statement and even details surrounding where the sculpture could be reinstated have all been drawn up and submitted — it's now just a case of waiting for the green light.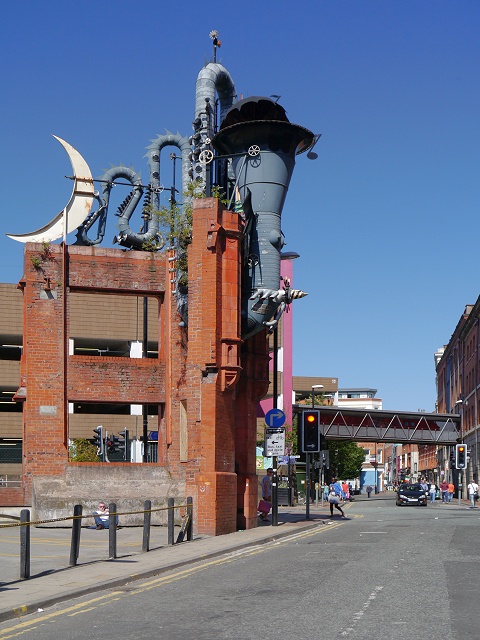 Read more:
With the plan to reaffix the horn to the side of another nearby cultural hotspot, Afflecks, which bears just as much significance on the area's music and art scene, The Big Horn's return could be imminent and attract a whole new set of eyes, as well loom large in those that previously admired it once again.
Set to measure up at 5.3 metres off the ground and 12.8m above street level at its highest point, not to mention be attached to one of Manchester's most beloved buildings, the sculpture could be set to boast more pride of place than ever.
The council application was submitted on 15 September and those interested in having their say can get involved with the consultation right up until 13 October.
You can play your part in saving a piece of Manc history and bringing The Big Horn back to the Northern Quarter HERE.
For all the latest news, events and goings on in Greater Manchester, subscribe to The Manc newsletter HERE.
Featured Image — The Manc Group (via Instagram)