Travel & Tourism
Iconic Sycamore Gap tree renamed 'Sycamore Stump' after heartbreaking vandalism
A 16-year-old boy has been arrested over the felling of the ancient tree.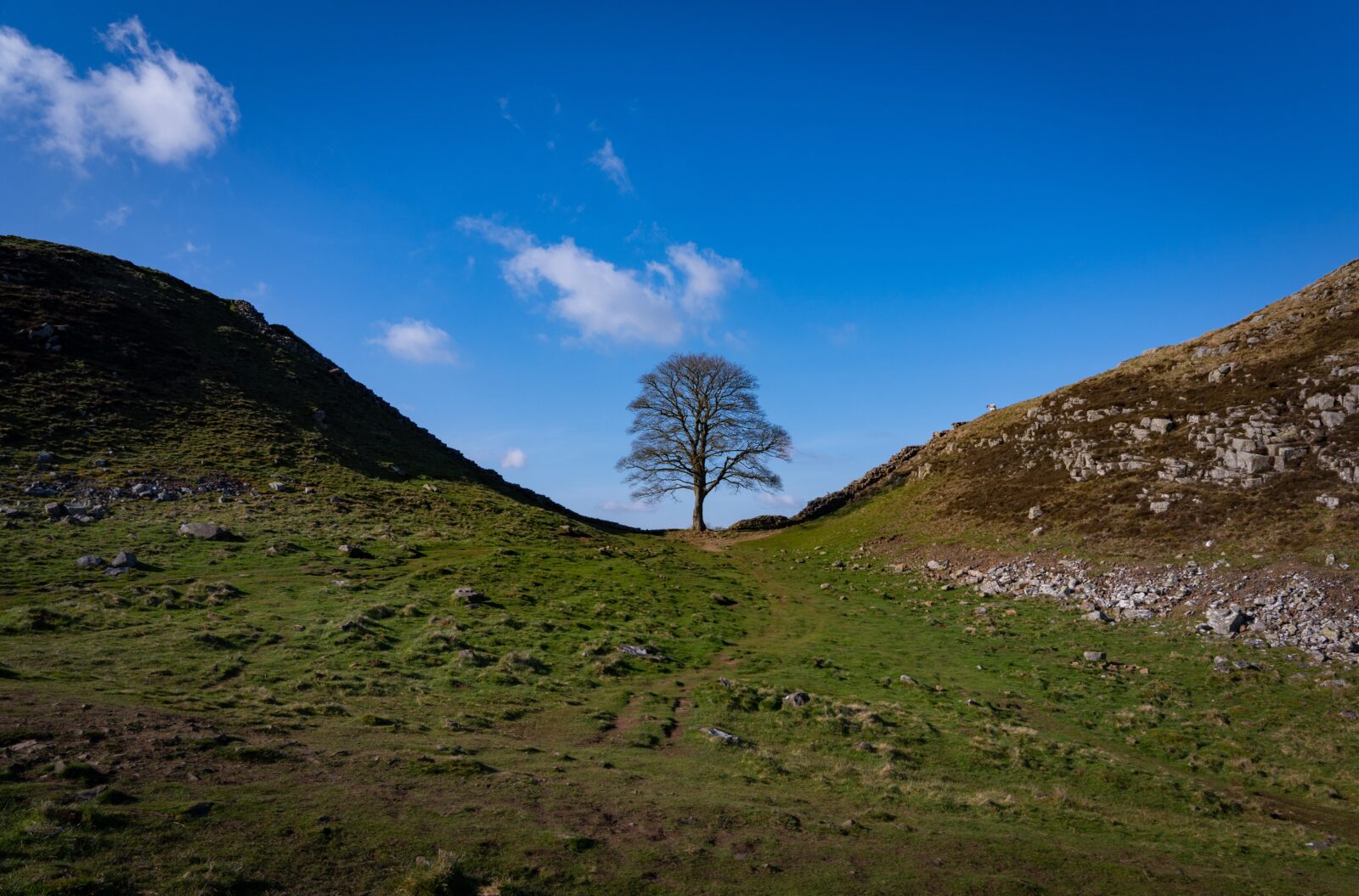 Someone has already changed the name of the iconic Sycamore Gap tree to 'Sycamore Stump' after it was felled in what's believed to be an act of vandalism.
The famous tree was believed to be about 300 years old and was made famous when it appeared in the 1991 film Robin Hood: Prince of Thieves.
It's one of the most photographed trees in the world (Rockefeller's Christmas tree might just edge that one) and has stood on Hadrian's Wall for centuries.
But overnight on Wednesday, this world-famous tree was felled, leaving just a small stump behind.
Someone has already changed its name on Google Maps from Sycamore Gap to Sycamore Stump, echoing the public outcry over the tree's disappearance.
The National Trust said on Thursday: "We are shocked and desperately saddened to learn that the famous Sycamore Gap tree at Hadrian's Wall has been felled overnight, in what appears to be an act of vandalism.
"We know just how much this iconic tree is loved locally, nationally and by everyone who has visited.
"We are working with our partners to understand what has happened and what can be done. The incident has also been reported to the police."
Police have now confirmed that a 16-year-old boy has been arrested on suspicion of causing criminal damage.
Supt Kevin Waring of Northumbria police said: "This is a world-renowned landmark and the events of today have caused significant shock, sadness and anger throughout the local community and beyond.
"An investigation was immediately launched following this vandalism, and this afternoon we have arrested one suspect in connection with our inquiries.
"Given our investigation remains at a very early stage, we are keeping an open mind. I am appealing to the public for information to assist us – if you have seen or heard anything suspicious that may be of interest to us, please let us know."
Read more
Featured image: Unsplash