News
Woman arrested after seven-year-old girl dies after incident in Bolton park
[siteorigin_widget class="SiteOrigin_Widget_PanelImage_Widget"][/siteorigin_widget]
[siteorigin_widget class="SiteOrigin_Widget_PanelText_Widget"][/siteorigin_widget]
News
Double canal tragedy in Wigan as man and his carer die after falling into the water

Daisy Jackson
A moving tribute has been paid to one of the men who died after falling into a canal in Wigan yesterday.
Aaron Ritchie (49) along with his carer (60) both entered the water at Crank Wood canal in Abram at around 2.15pm on Tuesday.
Despite emergency services conducting life-saving intervention on both men, they tragically passed away later in hospital.
Aaron's family said that he had special needs and loved the outdoor life, and that his death has come as 'a complete shock'.
It's believed that he accidentally fell into the canal and his carer jumped in after to try and rescue him.
His carer's next-of-kin have been informed of his death.
The pair's deaths aren't being treated as suspicious and police are continuing to establish the circumstances behind their deaths, with a scene still in place at the canal in Wigan.
Aaron's family said in a tribute to him: "It's come as a complete shock to us as a family surrounding the tragic accident of what happened on Tuesday afternoon. Aaron was a loveable character who made a big impression on everyone who knew him.
"Aaron had special needs and he loved the outdoor life and as long as he had his puzzles, laces and spinning tops he was happy. Aaron is surely going to be missed by us as a family.
"We would like to pass on our sincere condolences to his carers' family and a special thank you to the emergency services who attended trying to save them."
A statement from GMP said: "At approximately 2.15pm yesterday (Tuesday 28 November 2023) emergency services were alerted to the presence of two males who had entered the water at Crank Wood canal, Abram, and came into difficulty.
"The men were retrieved from the water by specialist personnel in a multi-agency emergency response. Life-saving intervention was conducted by medical staff however sadly both males tragically passed away later in hospital.
"The next of kin of Aaron's carer, a 60-year-old man, have been informed of his death."
Featured image: GMP
News
The UK could be at risk of a roast potato shortage this Christmas

Danny Jones
Ok, we don't mean to alarm you but, according to the latest reports, Christmas dinner plates could be at risk of scrimping on a major component as there is a threat of a roast potato shortage this holiday season.
Please, for the love of all things holy and festive, no — we'll do anything to protect our roasties and gravy.
While there's often talk of supermarket shortages and supply problems when it comes to the busiest time of year, it seems that the Great British potato-loving people might genuinely have to cut back on the amount of roast spuds we intend to eat over the next few months due to recent storms.
Following what has already gone down as one of the toughest harvests on record, the yield of potato crops has been hit hard by the 'Autumn washout', with fields being waterlogged by the likes of Storm Babet, Ciarán, Debi and more, meaning that farmers have been unable to harvest lots of their produce.
Showing clips of agricultural machinery stuck in the thick mud and ever so slowly rotting potatoes in a news feature earlier this week, ITV's Ben Chapman spoke to food producers in Lincolnshire who revealed they are going to lose "at least 5-10% of [their] crop" due to the boggy conditions.
Farmer James Lacey explained how there is around £200,000 worth of potatoes that he and his team simply can't harvest and that they are struggling to hold on to those already pulled out, as even such sturdy vegetables as potatoes just "don't like this kind of weather and aren't storing very well".
This is just the story of one farmer's plot of land too; unfortunately, current figures project that roughly 20% of this autumn's potato crop has been flooded and will likely be unsalvageable, with the majority of rotting spuds only fit for animal feed.
Although the figures are still unclear, it is estimated that the latest potato crop is tipped for a record low of 4.1 million tonnes — for context, on average and in their various forms, Brits eat around 250m potatoes at Christmas every year.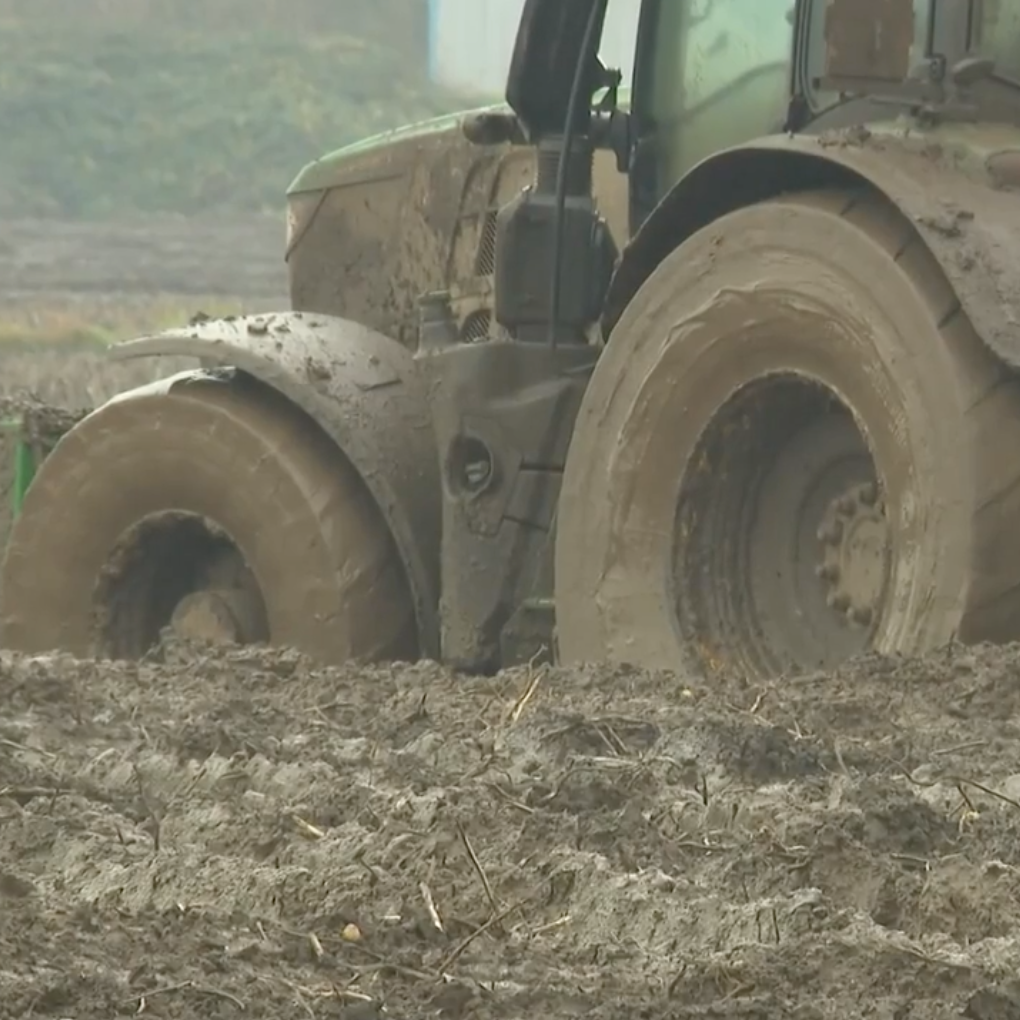 Read more:
Sadly, it doesn't stop there either as due to the almost unprecedented rainfall over the last few months and back-to-back storms, combined with the increasingly frosty conditions now creeping across the UK, the likes of broccoli, carrots, parsnips and more are all under threat.
As a result, retailers are already being forced to supplement their supplies from cold storage which, obviously, isn't endless.
With shortages of different vegetables increasing week upon week and as well as the impact it is having in restaurants already, the knock-on effect it may have on supermarkets with people raiding the freezers to get frozen roasties at the ready just in case could be massive.
The recent miserable weather isn't getting any better either as the North West is one of many regions that has been hit by a cold snap this week, with the Met Office and UKHSA issuing an amber health alert.
For all the latest news, events and goings on in Greater Manchester, subscribe to The Manc newsletter HERE.
Featured Images — Eric Prouzet/Lisa Baker (via Unsplash)