News
Work finally begins on Manchester's huge new £250m waterpark and wellness resort
Therme Manchester is gearing up to be "a beacon for the North West".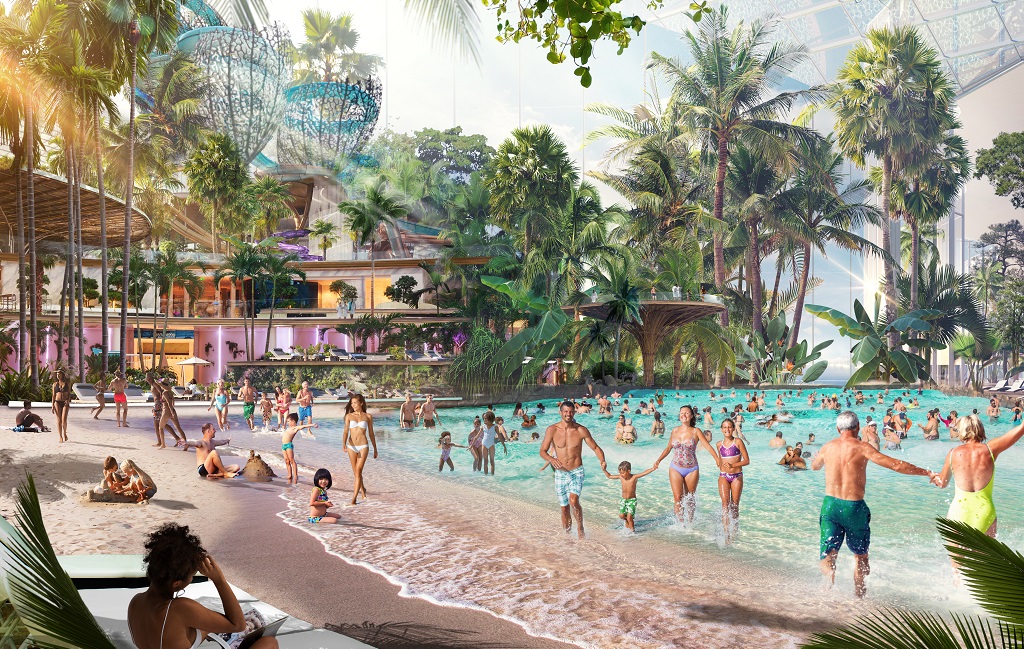 Work on the UK's first city-based waterpark and wellness resort right here in Manchester has finally begun this week.
It's been a long time coming, especially with plans for the development having been first unveiled all the way back in early March 2020 – but it's now been confirmed that regeneration business Peel L&P has finished clearing the 28,000 sq m former EventCity conference and exhibition centre at the Trafford City site on Barton Dock Road.
And this means that work to bring the £250 million flagship Therme Manchester development to reality has finally begun.
Dubbed an 'urban oasis' and spanning a whopping 28-acres opposite the Trafford Centre and Trafford Palazzo, Therme Manchester – which is being built by global developer and operator, Therme Group – is gearing up to be "a beacon for the North West".
A wide range of attractions for all ages and budgets form part of the plans.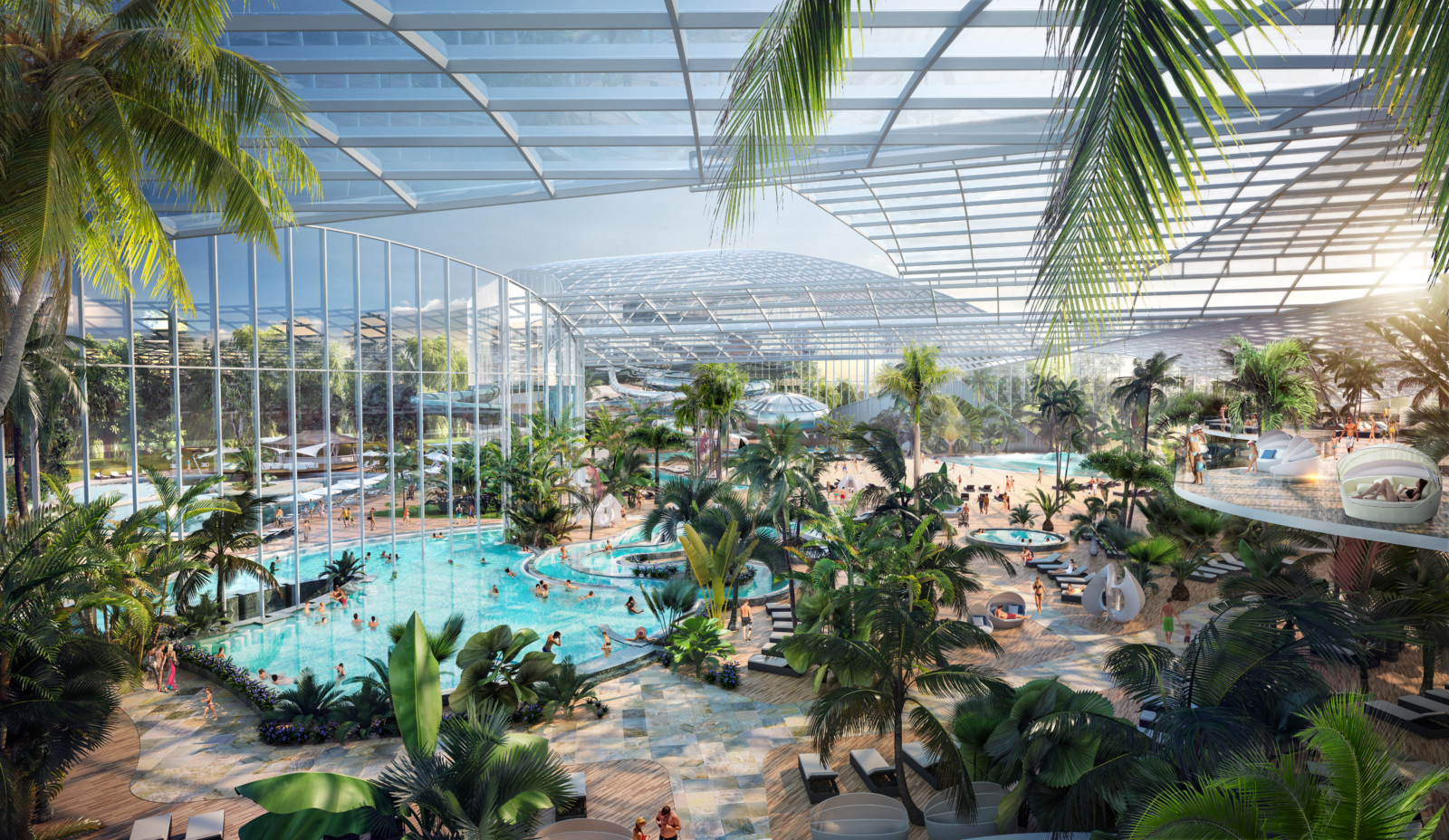 Greater Manchester's first all-season urban beach, and an indoor waterpark with dozens of water slides, thermal pools, spas, and saunas and steam rooms are just some of the attractions in the works.
There's also plans for an education centre at the resort, which is being designed especially for schools and community groups to learn about nature and sustainability.
Access to local cycleways and paths is also set to be improved as part of Therme Group's commitment to creating active connectivity to Manchester and nearby neighbourhoods to encourage the concept of 'Wellbeing Cities'.
"We are delighted to see the demolition works complete," says Richard Land – Chief Development Officer at Therme Group UK.
"It's fantastic to see the site cleared and showing its amazing potential to be a global wellbeing destination. It defines a key milestone for us as we continue our journey to bring Therme to Manchester, a perfect location for our first facility in the UK."
Peel L&P says it's "proud to help bring such an amazing attraction to the North West" – with Executive Director of Development, James Whittaker, adding: "We know will be enjoyed by so many people across the country whether it's for a fun family day out, relaxation or educational trips."
Therme Group is known for its state-of-the-art wellbeing destinations, and has huge success with similar resorts across Europe over the past 20 years.
According to Peel L&P, Therme Manchester's economic impact is estimated to be worth £4.5 billion to the region, and will include the creation of 1,200 jobs, as well as being forecast to save over one million hospital admission days per year.
Read more:
There'll be a strong focus on health, wellbeing, and sustainability once the resort opens.
Featured Image – Therme Manchester