News
Yard and Coop is collaborating with The Great Kathmandu on a special burger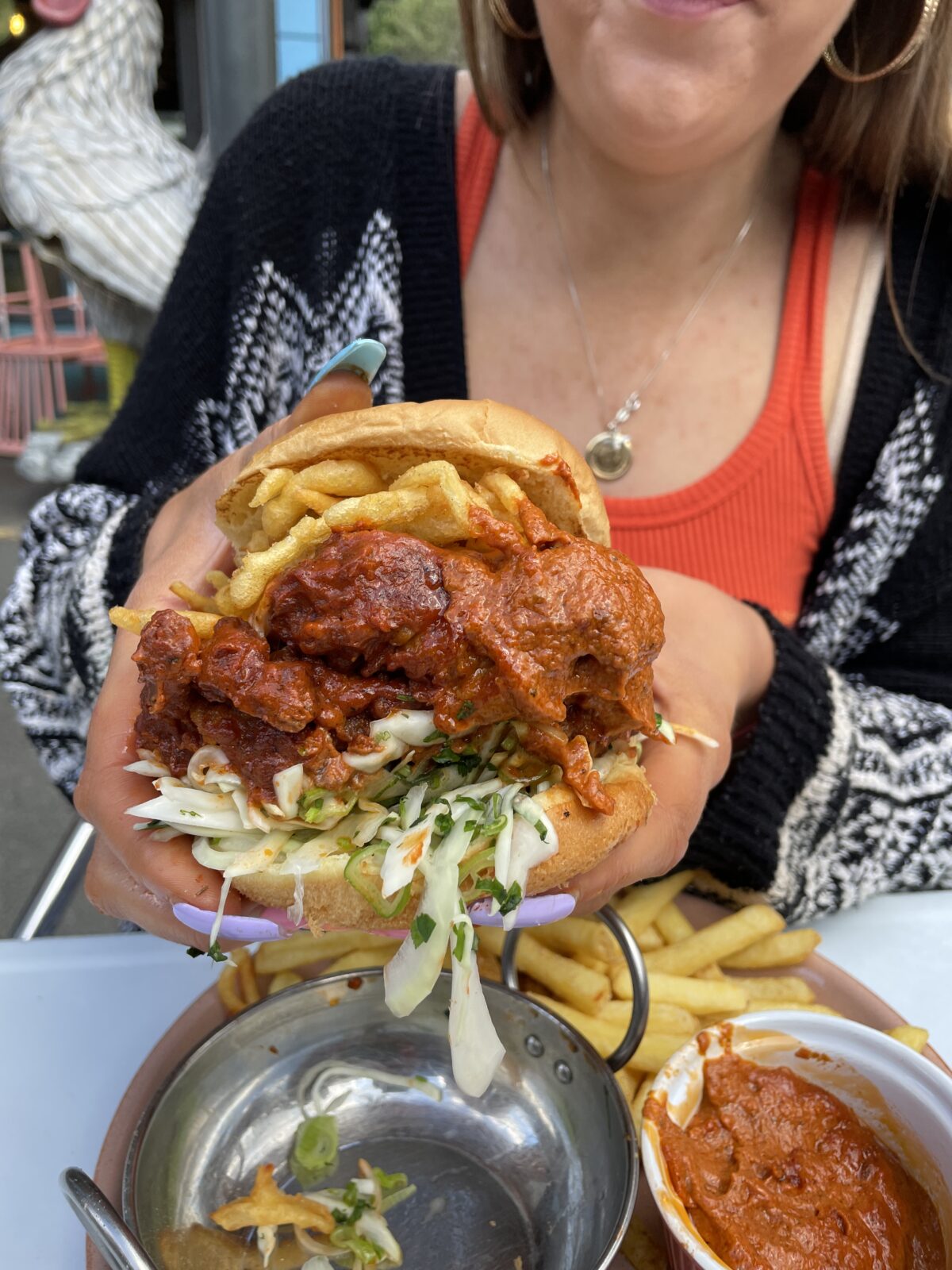 Yard and Coop is collaborating with The Great Kathmandu on a special burger for National Curry week.
The buttermilk fried chicken heroes have teamed up with Gopal Dangol, the visionary founder of Didsbury's beloved Nepalese restaurant, to create an absolute gem.
Combining The Great Kathmandu's award winning Makhan Chara sauce with Yard and Coop's famous fried chicken, it will be available throughout the coming month starting from Monday 2 October.
Using Yard and Coop's 24-hour brined buttermilk chicken, plus crunchy slaw with lime and coriander, the one-off special features homemade bhaji bits and cardamom salt.
The main event, however, has to be the two Yard and Coop buttermilk fried chicken thighs dunked in The Great Kathmandu's mouthwatering Makhn Chara buttermilk sauce.
The iconic Makhan Chara, created as a culmination of Gopal's culinary experiences in the vibrant and diverse food landscape of 1960s India, serves as a tapestry of flavors and textures that reflects his masterful understanding of Indian and Nepalese cuisine.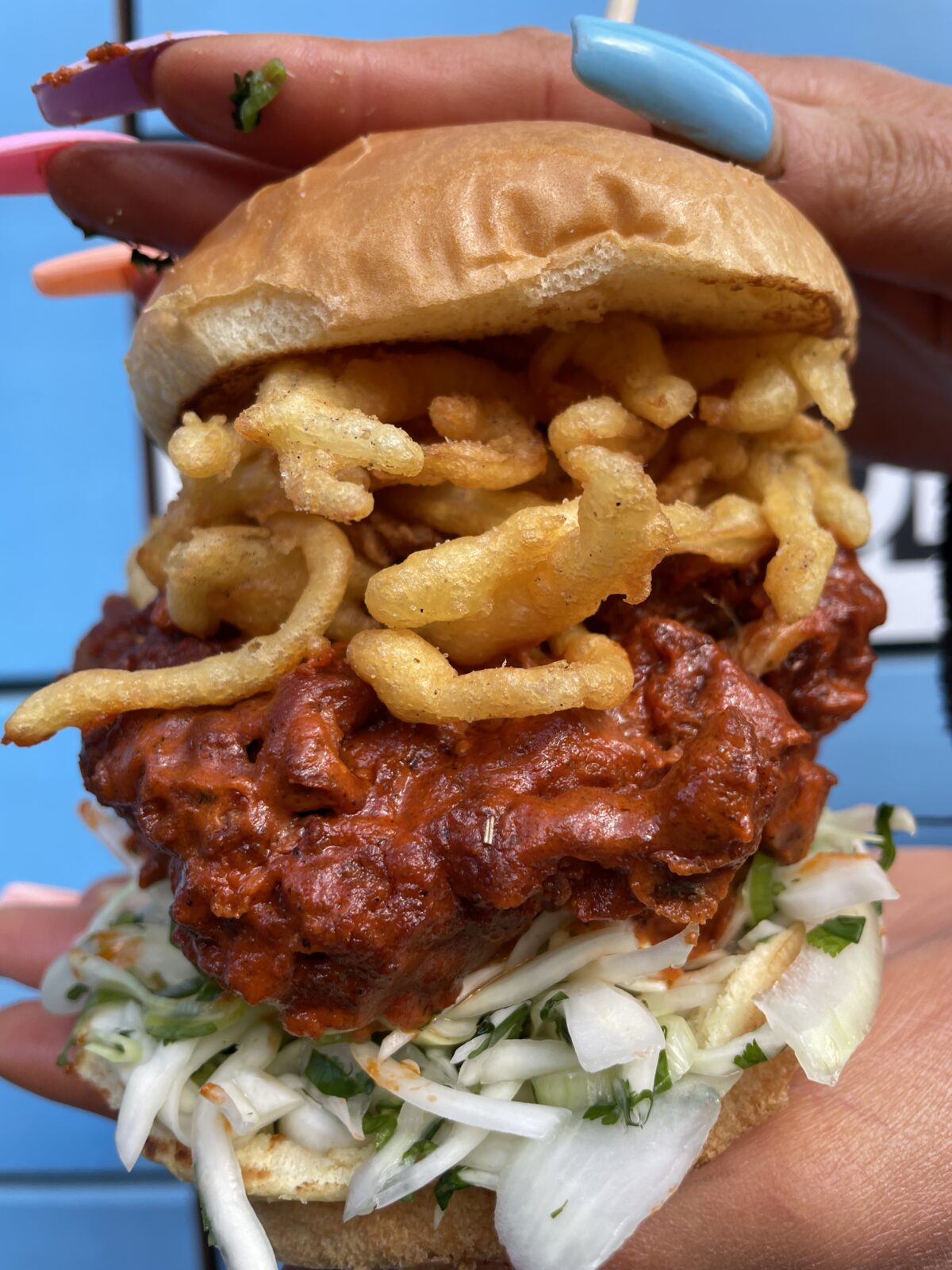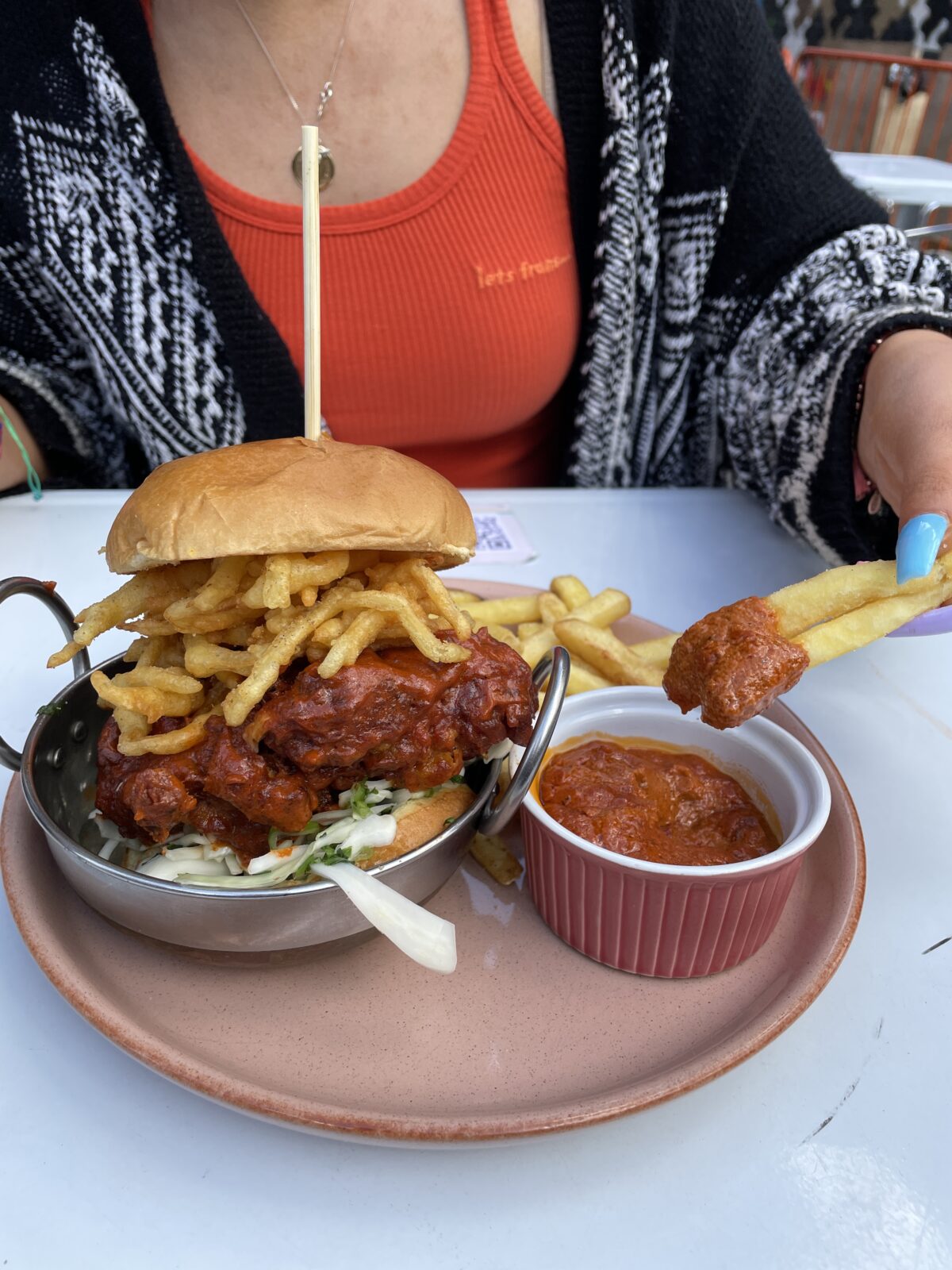 Despite numerous chefs and restaurants attempting to replicate the Makhan Chara, none have managed to capture the nuanced balance of flavors and textures that Gopal Dangol originally conceived.
An inviting blend of orange and red hues, achieved through the natural pigments of the tomatoes and spices, sets the dish apart visually and – combined with Yard and Coop's crunchy, crispy buttermilk chicken – makes for a striking burger.
Known for its towering dirty burgers and fried chicken plates, served under tongue-in-cheek names like The Dirty Bird and The Massive C*ck, buttermilk fried chicken thighs are very much the order of the day at Yard and Coop.
Read more: Popular Manchester lifestyle store Form to celebrate its birthday with FREE goodie bags this weekend
The restaurant has been a staple on Edge Street for as long as we can remember, and now we have one more reason to visit.
To find out more and book a table at Yard and Coop to try the special burger, click here.