News
Weather warning issued in Greater Manchester as summer continues to suck
Yeah cool, cheers summer.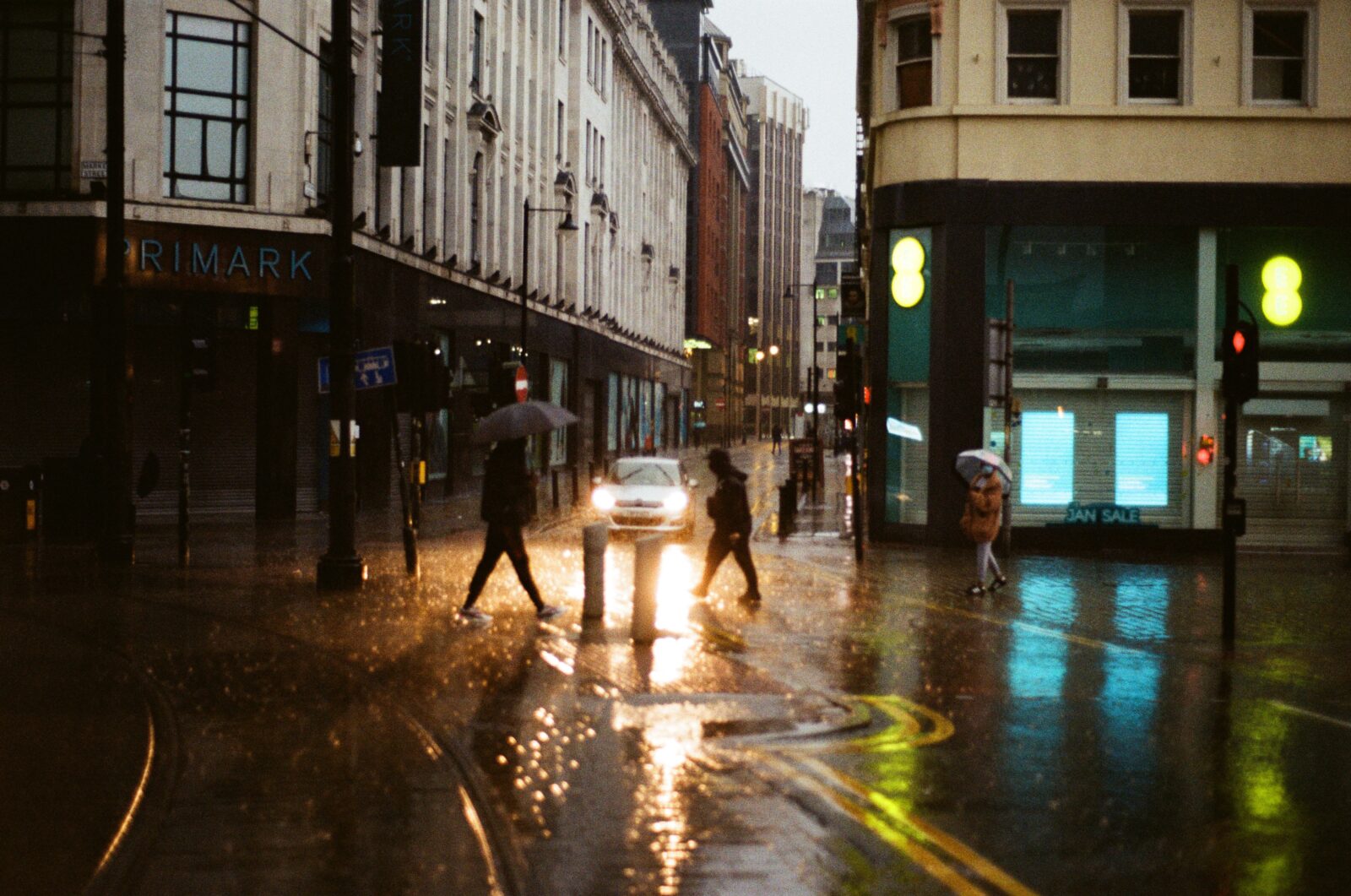 It's the middle of August and the weather up north in Manchester continues to be… drum roll please… pure rain.
The wet weather is still sticking around for a while yet, with the Met Office issuing a yellow weather warning for Greater Manchester today.
The weather service has warned of a risk of disruption to transport due to a forecast of heavy rain today.
It is also warned of a small chance that homes and businesses could be flooded, as well difficult driving conditions. Oh, joy.
The Met Office's yellow weather warning covers most of Wales, large parts of the North West, and a band of the country up towards Newcastle.
The warning is in place until 9pm tonight, though the rain itself looks set to ease off for us (at least for a bit) at lunchtime.
It's expected that the Greater Manchester region will be hit by a 90% chance of heavy rain between 8am and 11am, which is set to ease off a bit around midday.
There'll be a couple of hours of dry weather around lunch before the rain returns — only this time with a thunder and lightning warning as well.
There may be some stormy weather in the early evening, around 6pm, but then things will dry out a bit again.
It follows what we can all agree was a truly miserable July, with the heavy rain cancelling parts of Bluedot Festival and tricking smartwatches into thinking we were having a swim while walking around town.
A Met Office spokesperson said: "Rain is expected to develop across southwest England and south Wales on Sunday evening and spread northeast to affect many parts of England and Wales through Monday before easing and clearing into the North Sea on Monday night.
"Within this larger band, a corridor of heavy, persistent and perhaps thundery rainfall is expected to develop. There is some uncertainty in the track of this heavier rain but 20-40 mm of rain is expected to fall in many areas within the warning area, with a chance of 60-80 mm falling in a few places, much of which would fall in 3-6 hours.
"At this stage, this very heavy rain appears more likely to fall over northwest Wales and northwest England."
Here's what to expect from Greater Manchester's yellow weather warning:
There is a small chance that homes and businesses could be flooded, causing damage to some buildings
There is a small chance that some communities will be temporarily cut off by flooded roads
Spray and flooding is likely to lead to some difficult driving conditions and road closures
Where flooding occurs, there is a chance of delays or cancellations to train and bus services
There is a slight chance of power cuts and loss of other services to some homes and businesses
Read more
For all the latest news, events and goings on in Greater Manchester, subscribe to The Manc newsletter HERE.
Featured Image — Unsplash