News
You can now go stand up paddle boarding on the Bridgewater Canal
Stand up paddle boarding has arrived on the Bridgewater Canal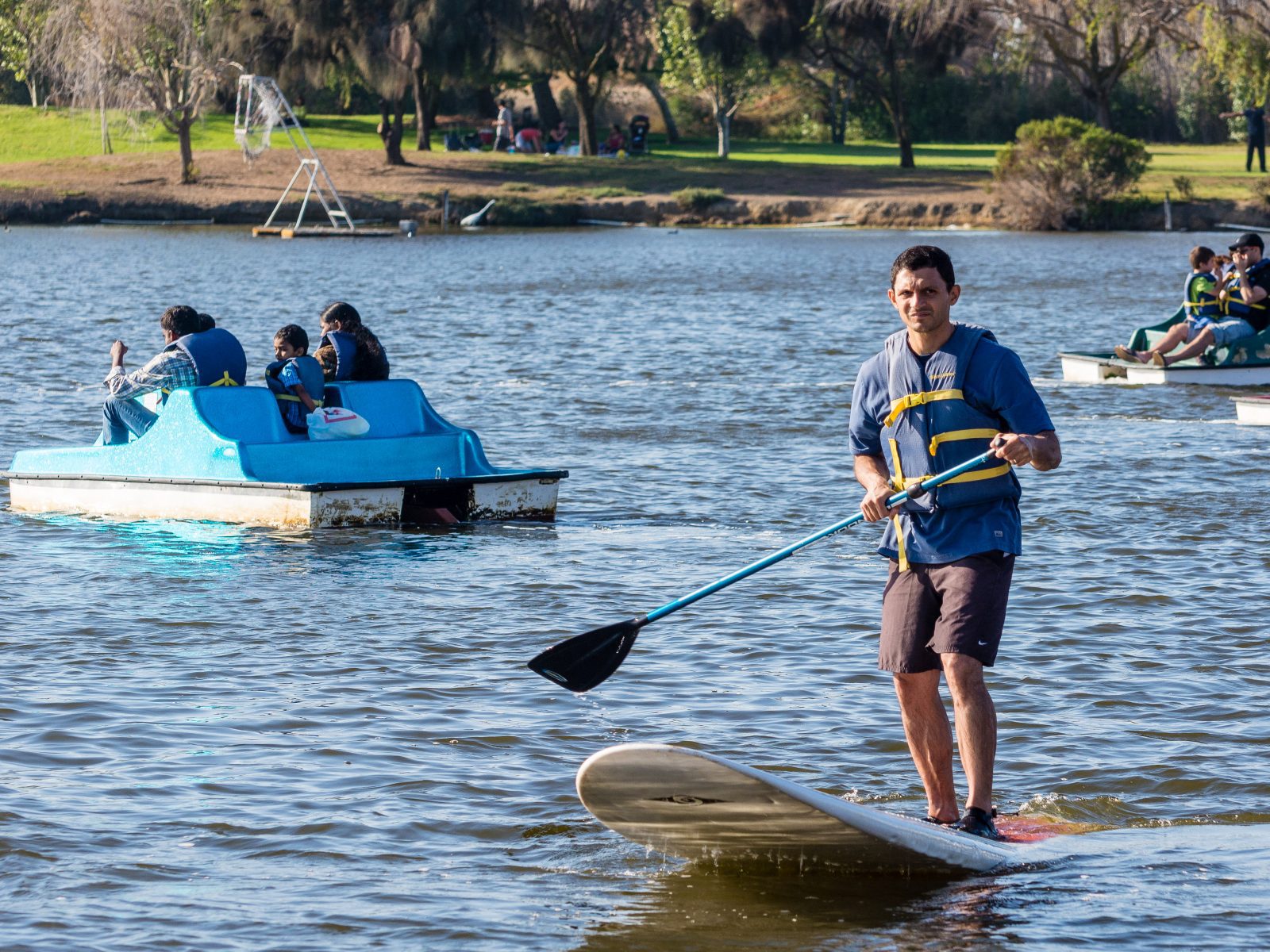 For the first time in the waterway's 260 year history, you can now paddle board on the Bridgewater Canal.
Stretching from Runcorn to Leigh, it's thought to be Britain's first canal – but up until now, you've only been able to take narrowboats, kayaks and canoes along its water.
However that's all about to change, as paddle boarders will now be able to get involved following moves by the Bridgewater Canal Company and British Canoeing to make the waterway an official approved location for stand-up paddle boarding going forward.
The decision has followed a public survey conducted by the Bridgewater Canal Company last year, which found there was a strong public desire for paddle boarding to be permitted on the canal.
The survey, which looked at the health and wellbeing benefits the canal provided to local residents during 2020's successive Covid-19 lockdowns, found that stand-up paddle boarding was a popular request when they asked people what other recreational activities they'd like to see on the waterway.
Of 335 people surveyed, 284 said that they felt that using the canal had improved their mental wellbeing significantly (an average of 84%).
And over 40% said they felt 'relaxed' or 'happy' when spending time on the water.
Peter Parkinson, director of the Bridgewater Canal, part of Peel L&P, said: "Our recent survey showed us how invaluable the canal is to people's health and wellbeing and we've looked after the waterway for many years now to bring continuous investment and improvements including towpath works for cyclists and walkers.
He said: "We're pleased to be working with British Canoeing to meet public demand for stand-up paddle boarding on the canal and be able to offer another recreational activity on the waterway that we're sure will be enjoyed by many people."
Just note that if you want to use a stand-up paddleboard on the waterway going forward, you need to become a member of British Canoeing – which costs around £3.75 a month.
Places to Paddle manager, Ben Seal welcomed the inclusion of stand-up paddle boarding on the Bridgewater Canal.
He said: "We have seen a huge spike in stand-up paddle boarding activity in the last 12 months."
Feature image – Don DeBold.