Property
A new £93m 18-storey tower with a rooftop pool is planned for Manchester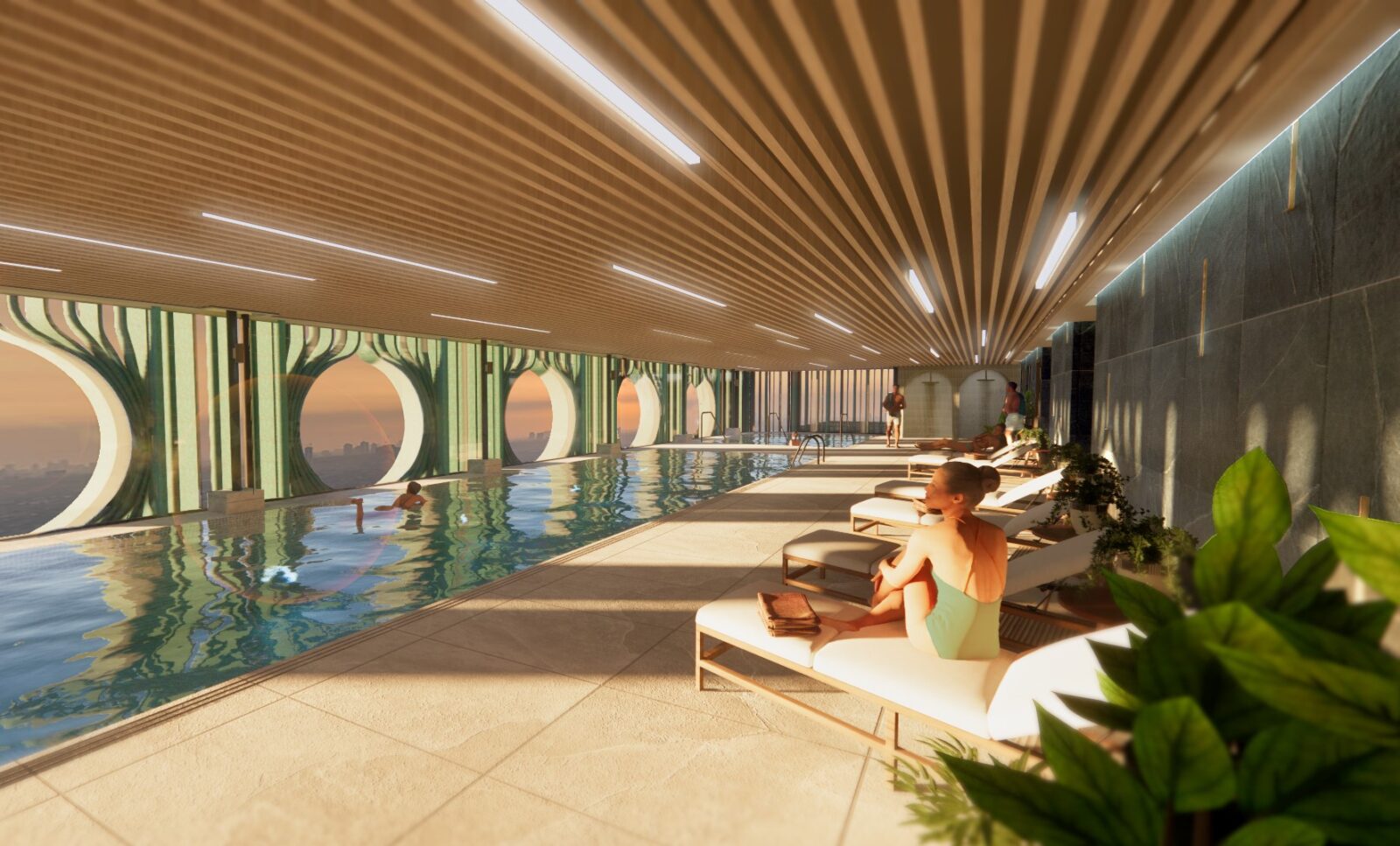 Plans have been revealed for a new 18-storey tower in Manchester city centre, complete with a rooftop pool.
The Alberton will be the latest development from Bruntwood, who want to build a 'revolutionary' workspace and leisure destination.
The £93m development would replace the existing Alberton House on St Mary's Parsonage, the site of the first Manchester Gas Works.
Plans include a rooftop holistic wellness centre, which would house the UK's highest workspace pool as well as a hydrotherapy vitality pool, hot and cold treatment rooms, a fitness studio, a yoga terrace, a physio room, and shower and changing facilities.
On the 17th floor, there'll be a panoramic roof terrace with views across the city, and a food and beverage outlet.
The Alberton would be the flagship building for Bruntwood Works' Pioneer programme
It's being designed by EPR Architects, who are creating a 'modern reimagining' of Manchester's Victorian cotton mills.
The work on the site is set to begin later this year ahead of an early 2025 completion.
Taking place nearby, also within Manchester City Council's St. Mary's Parsonage Strategic Regeneration Framework (SRF), is the redevelopment of the grade-II listed Kendal Milne building, Bruntwood's Blackfriars House, and King's House, which is currently undergoing redevelopment.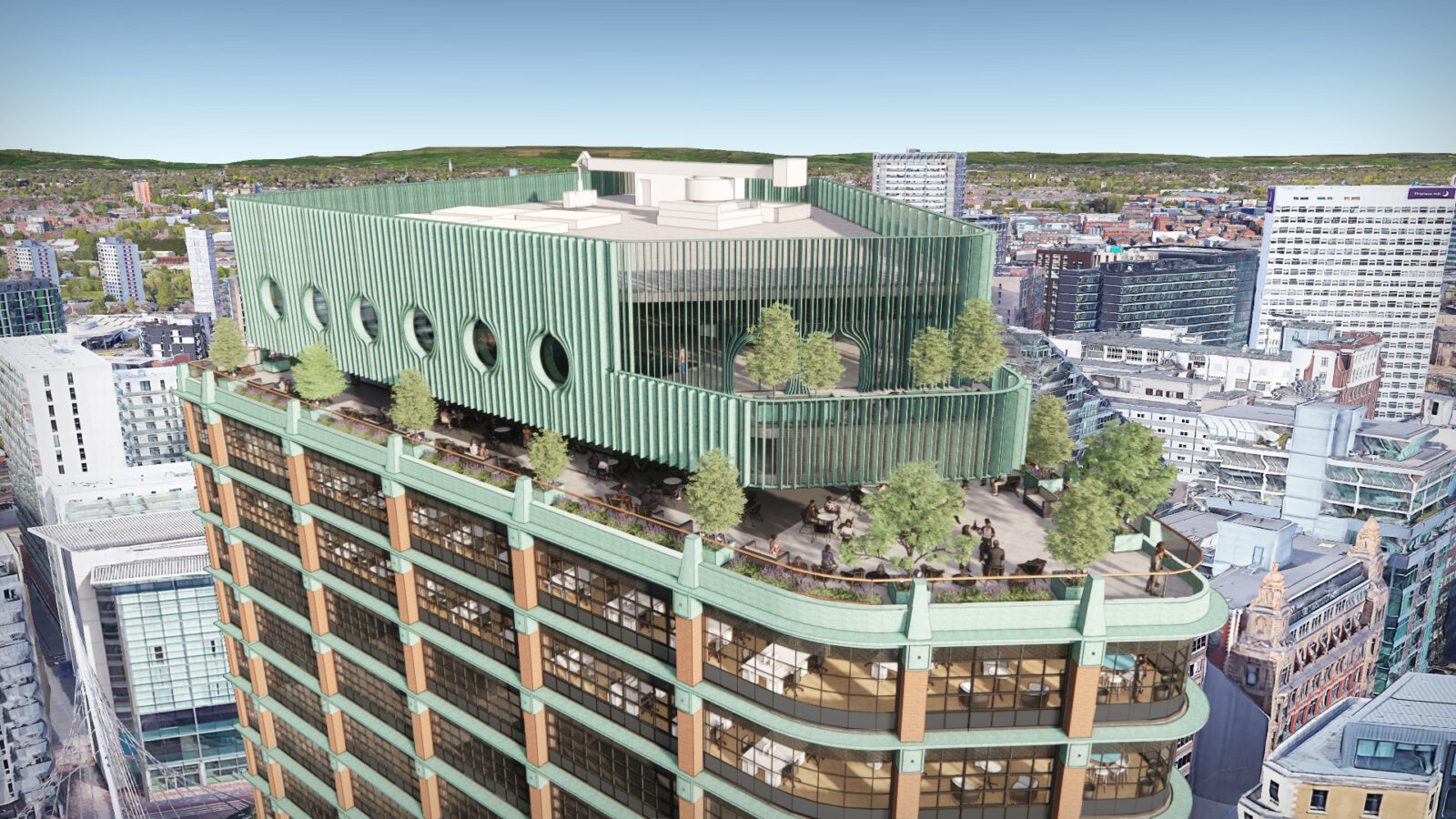 The plans propose the demolition of the existing Alberton House, which has been identified as an energy-inefficient 1960s office building.
When complete, The Alberton's ground floor will connect the Trinity Bridge walkway and Motor Square, with a hospitality offering across the entire floor including a restaurant, bar and coffee shop.
Completing the plans are a screening and cinema room, a flexible event space, a cycle hub with showers, and Brompton bike lockers, as well as the 17th floor roof terrace.
Ciara Keeling, CEO of Bruntwood Works, commented: "The Alberton is going to revolutionise workspace, not just in Manchester but across the UK. It is a development that supports integrating wellbeing into customer's daily lives to encourage a positive work/life balance.
Read more: Over eight million UK households will automatically get £326 today amid cost of living crisis
"This is evident in our plans to create a holistic wellbeing centre that will act as the focal point of the entire development, including a rooftop pool with panoramic views of the city.
"We understand that the way we work and live has changed for the long-term, so we wanted to give our customers a space that suits their changing needs and helps to promote a working environment where they can thrive professionally, but also personally.
"Our Pioneer programme has always recognised the need to incorporate best-in-class wellness and amenity credentials within the workspace, and The Alberton will offer the pinnacle of this. We are proud to be able to deliver a world-class workplace and leisure destination to Manchester as it continues to compete on a global stage for inward investment."
Featured image: Supplied