Property
Manchester's Piccadilly East neighbourhood set to grow as £28m plans are green lit
Capital & Centric's new 'Ferrous' development will feature a total of 107 design-led rental apartments, and a number of social spaces.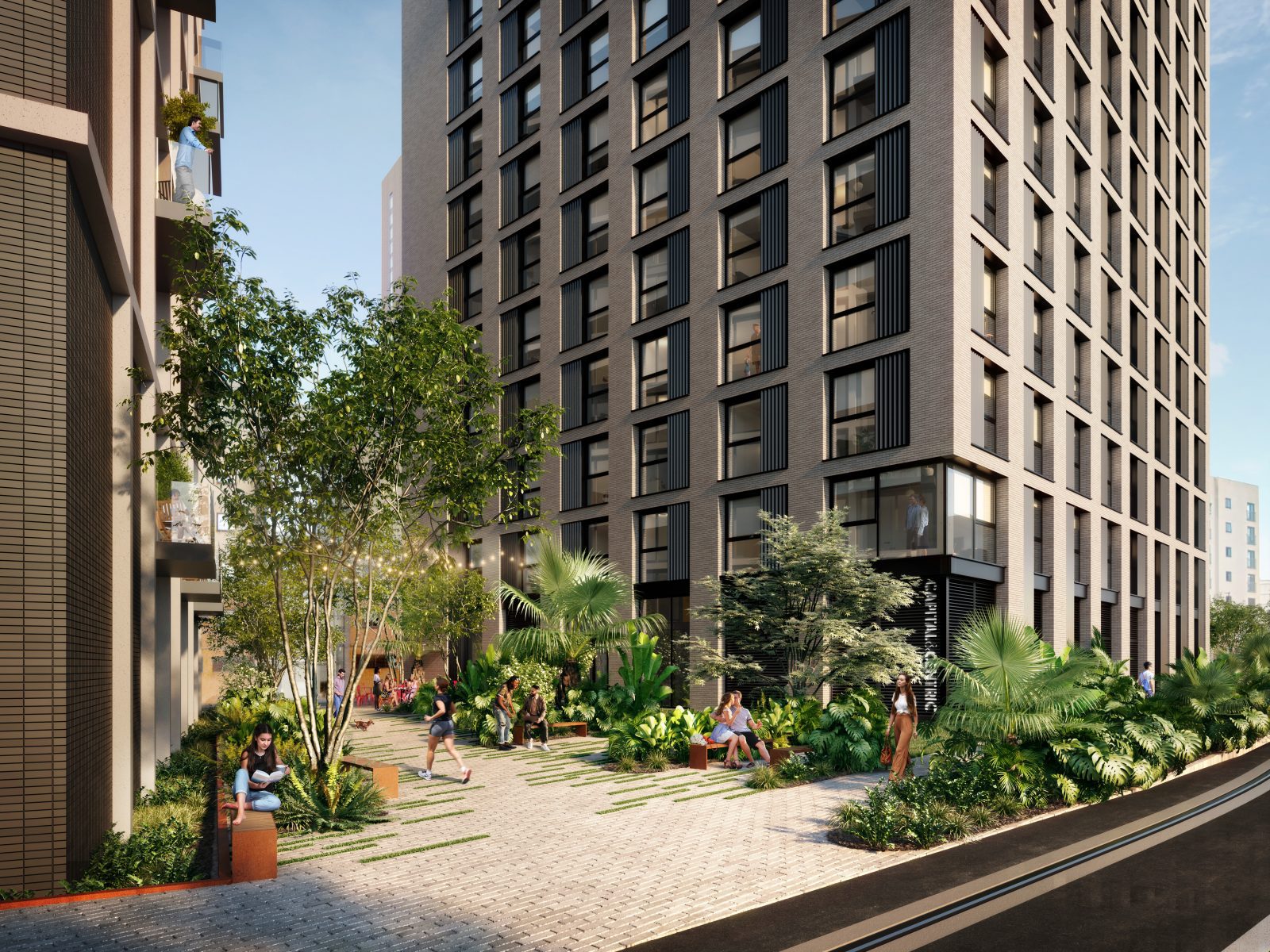 Manchester's Piccadilly East neighbourhood is set to grow once again as plans for a new £28 million development are given the green light.
In what is another prominent milestone for the renowned social impact developers, Capital & Centric have announced that Manchester City Council has approved plans for the new 'Ferrous' block in the vibrant neighbourhood, which will feature a total of 107 design-led rental apartments on Chapeltown Street, just a stone's throw from Manchester Piccadilly station.
Ferrous will act as a neighbour to Capital & Centric's existing projects in Piccadilly East, which are the historic Crusader Mill restoration, and the new build Phoenix community.
As well as 107 new homes over 15 storeys, according to Capital & Centric, Ferrous will also boast a rooftop residents' garden, two café-bars, lush pocket parks on the ground floor, and most-notably, The Cabin – a new space for pop-up events.
The 20,000 sq ft site was once protected as part of the expansion of the Metrolink line, but has since been left empty for years.
The green light for Ferrous will see more street-level spaces for residents to hangout, with the shared gardens, and The Cabin set to become a social hub.
Speaking on the green light, Tim Heatley – co-founder at Capital & Centric – said: "It's no mean feat establishing a new neighbourhood in a city centre, but Piccadilly East is becoming an awesome place to live and Ferrous is the next part of the story, bringing more new homes with our trademark design-led finish, but crucially more spaces that'll breathe life in the area.
"There's a genuine community forming across Crusader Mill and Phoenix, with owner occupiers forging friendships and making the most of the awesome location, and Ferrous will deliver a new social hangout space, with lush planting and The Cabin – a space for indie pop-ups and one-off foodie events to get people spending time there.
"That, plus the two spaces for café bars or shops should really help foster that close-knit neighbourhood feel, right round the corner from Piccadilly station."
Construction on Ferrous is planned to start this autumn, and complete in late 2024.
Featured Image – Capital & Centric