Property
This unassuming house in Altrincham has a hidden hillside Hobbit house in the garden
Well, there's a surprise for ya.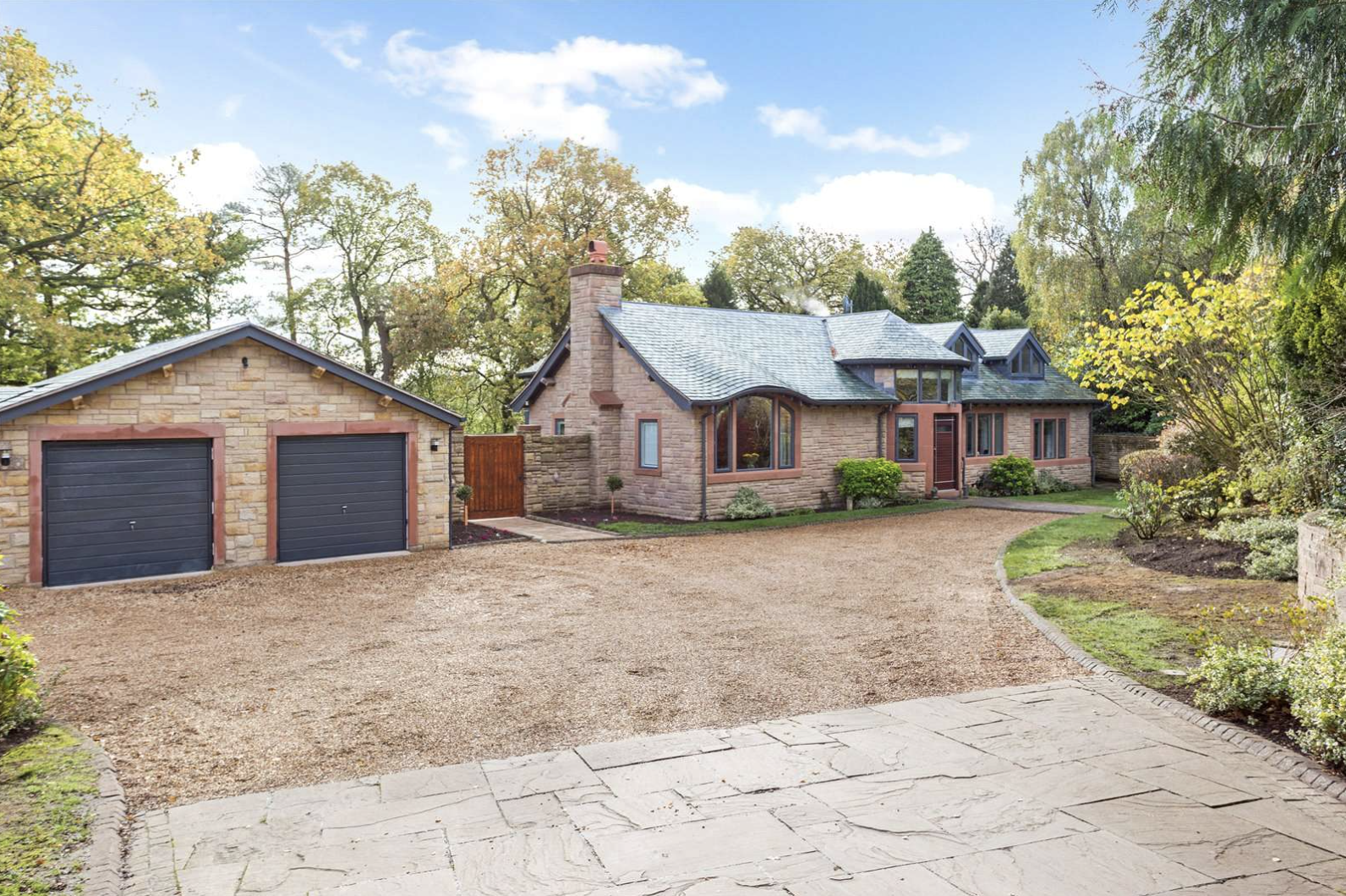 From this outside, this home in Altrincham looks pretty normal – at street-level it just looks like your standard suburban dormer bungalow, albeit with some fairly stunning architecture.
But head around to the back garden, and there's a surprise in store, for included in its £4.5m price tag is an actual Hobbit house, buried into the hillside.
The adorable addition comes complete with round wooden door, stone walls, and a tiny bench outside.
It appears that the current owners are using it as a cosy den or office space.
That's not all in that massive one-acre garden either – there's also a safari-style tree hut wedged up on stilts, accessed up a wooden spiral staircase from a decked area.
Then you get to the rest of the house in Trafford, which is way, way bigger than it looks from the front.
Inside the main building, there are six bedrooms, six bathrooms, and two reception rooms, plus all manner of luxury touches like dressing rooms, en suites and a utility room.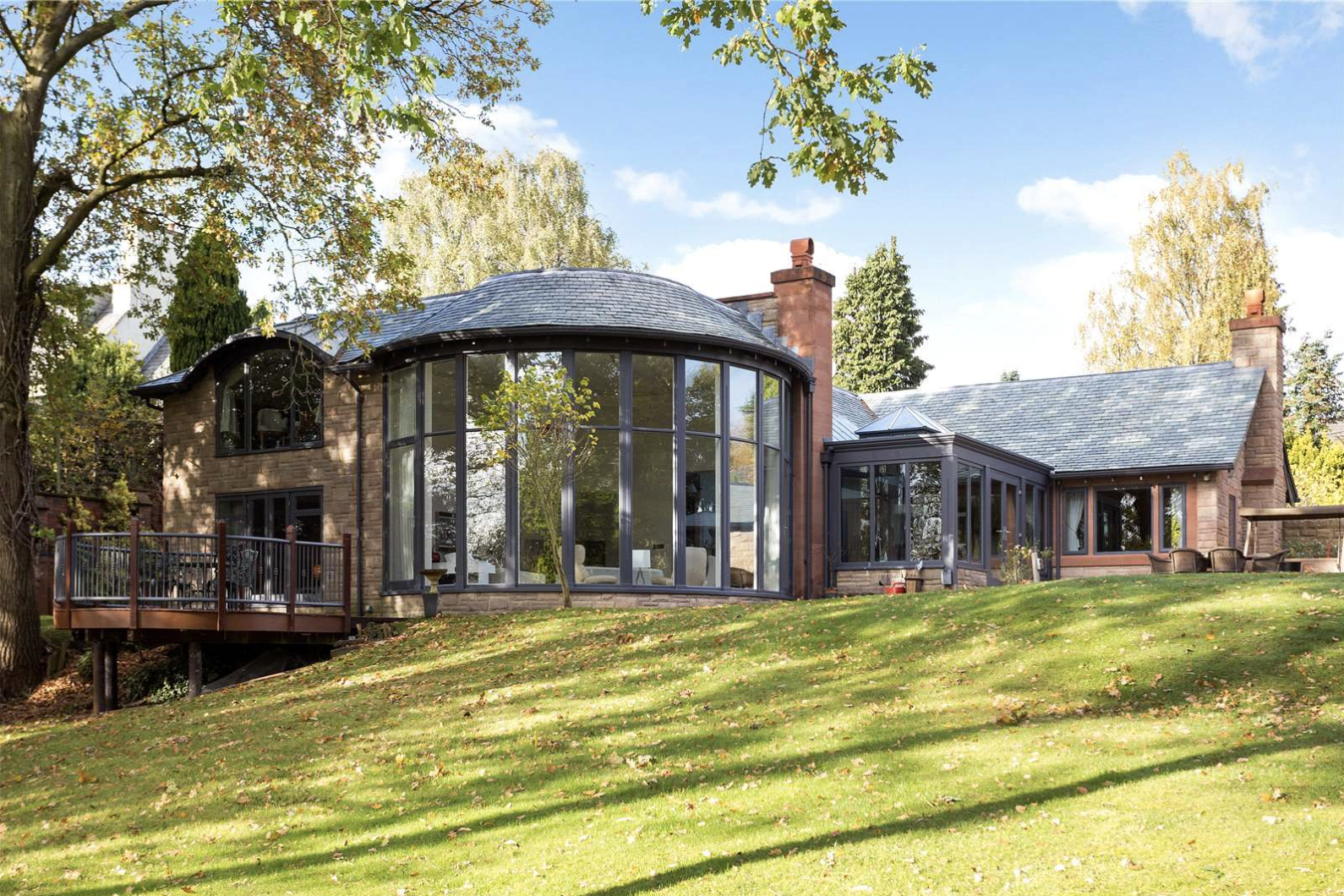 The lounge is a striking focal point, built into a round extension with floor-to-ceiling windows soaking in the views of the lush gardens.
There's also a sitting room with a pitched roof and oak beams, which, again, feels like it's been lifted straight out of Hobbiton (though thankfully built for taller humans).
Oh, did I mention it has a pool, too?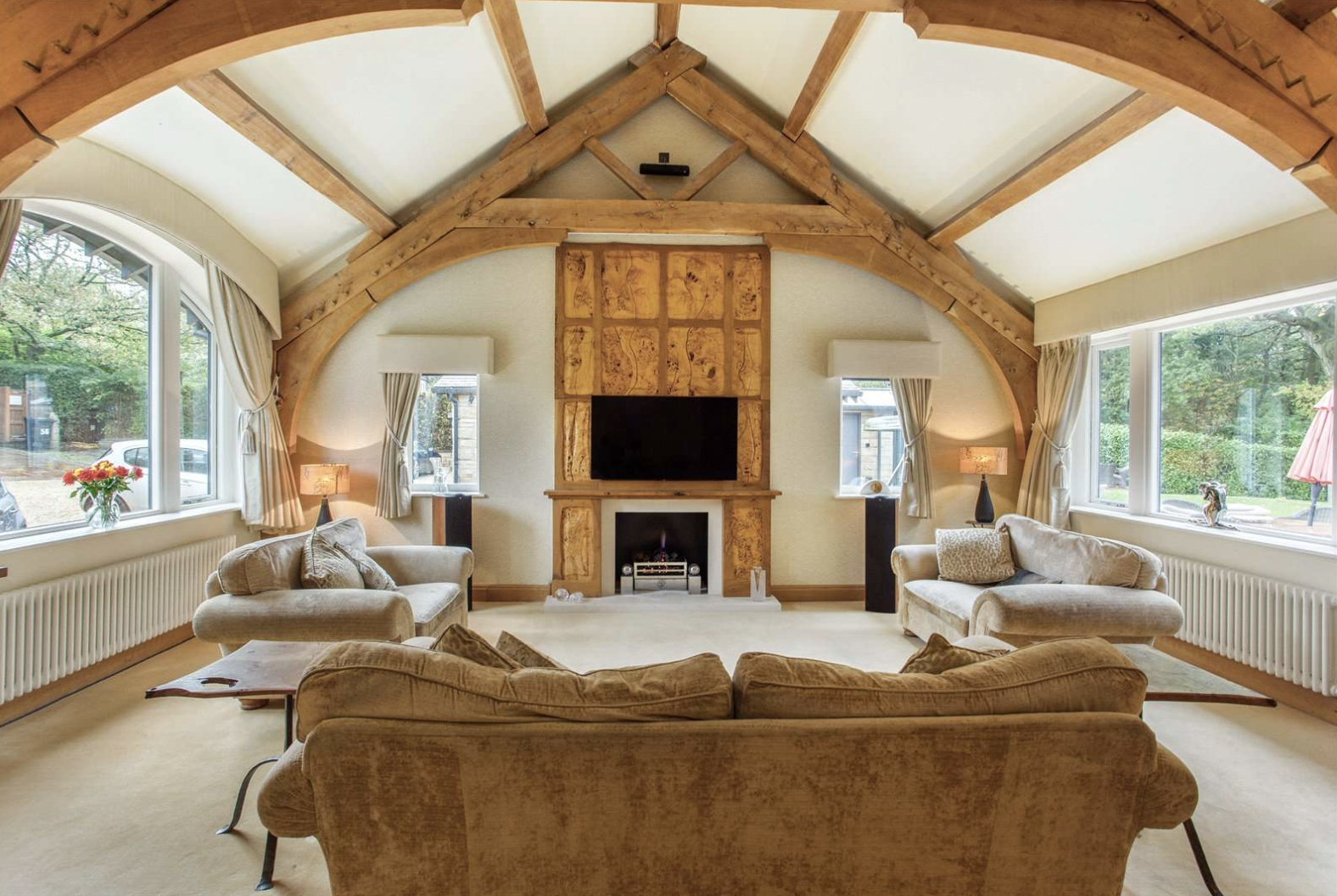 There's a whole spa building, with an indoor pool, jacuzzi, steam room, sauna and gymnasium/office area, with bi-fold doors opening onto the gardens and barbecue area.
It's up for sale at £4.5m with Savills in Knutsford, who say: "This fabulous family home is situated in a desirable pocket of Bowdon in an extremely private and secure position.
"The gardens are private and extensive, extending to one acre."
Property agent Jamie Carter added: "This really is a unique and fantastic family home. I love that there is a real life Hobbit house in the garden."
You can see the full listing with Rightmove here.
Featured image: Savills Knutsford