Property
What Manchester's old Debenhams building could look like inside after £70m transformation
The iconic Grade II-listed building in the heart of the city centre is to undergo "extensive modernisation".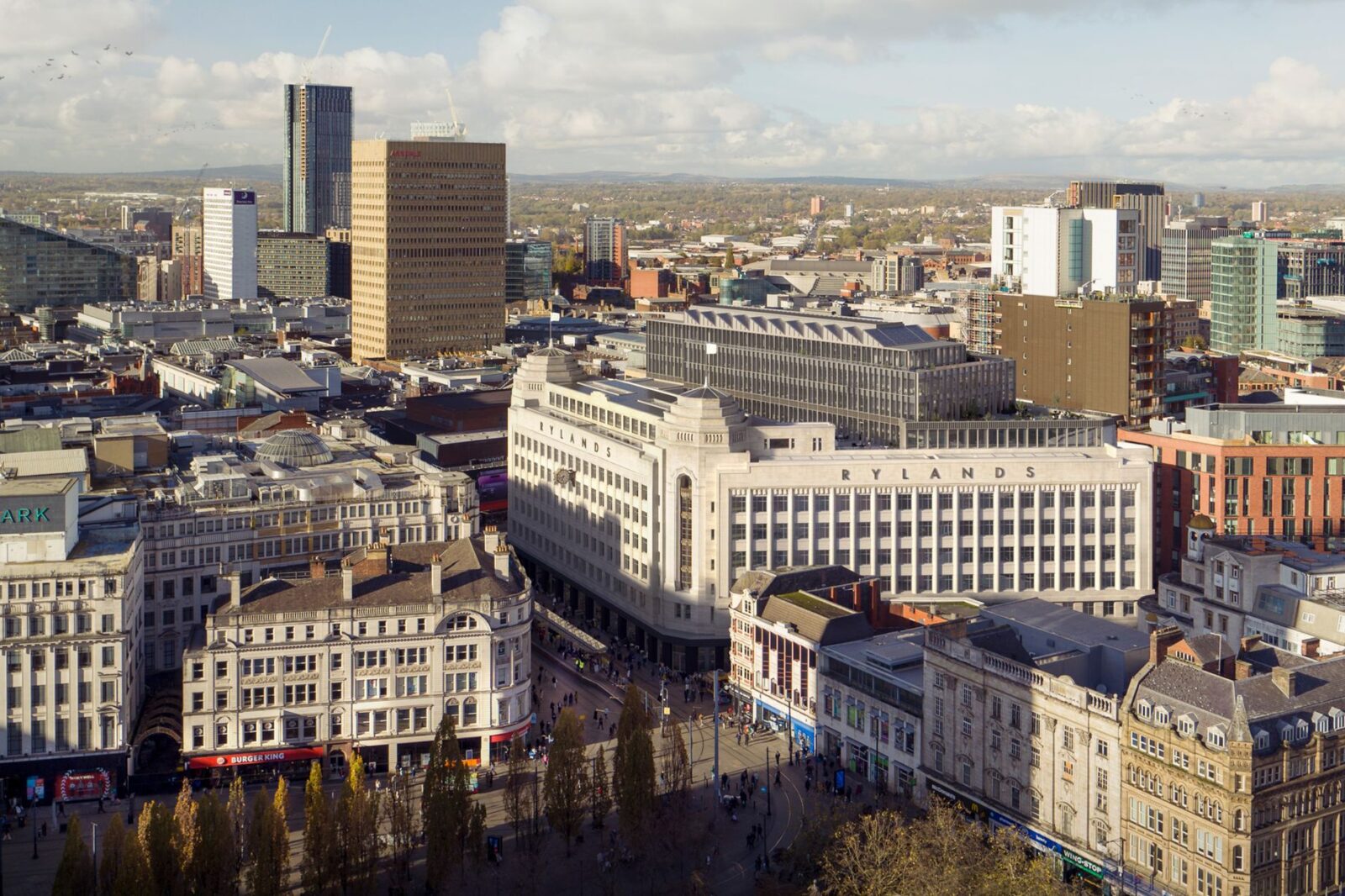 New images of what Manchester's former Debenhams building could look like once its £70 million transformation is complete have been released.
You may have already heard that the iconic Grade II-listed building in the heart of Manchester city centre on the corner of Market Street and High Street is to undergo "extensive modernisation" into a mixed-use development of retail, leisure, and office space.
Work is gearing up to begin this year, with an expected completion date of 2025.
But before it all gets underway, developers AM Alpha have released new CGI images showing what the building – which has been named 'Rylands' – will look like inside and out after the £70 million transformation is complete.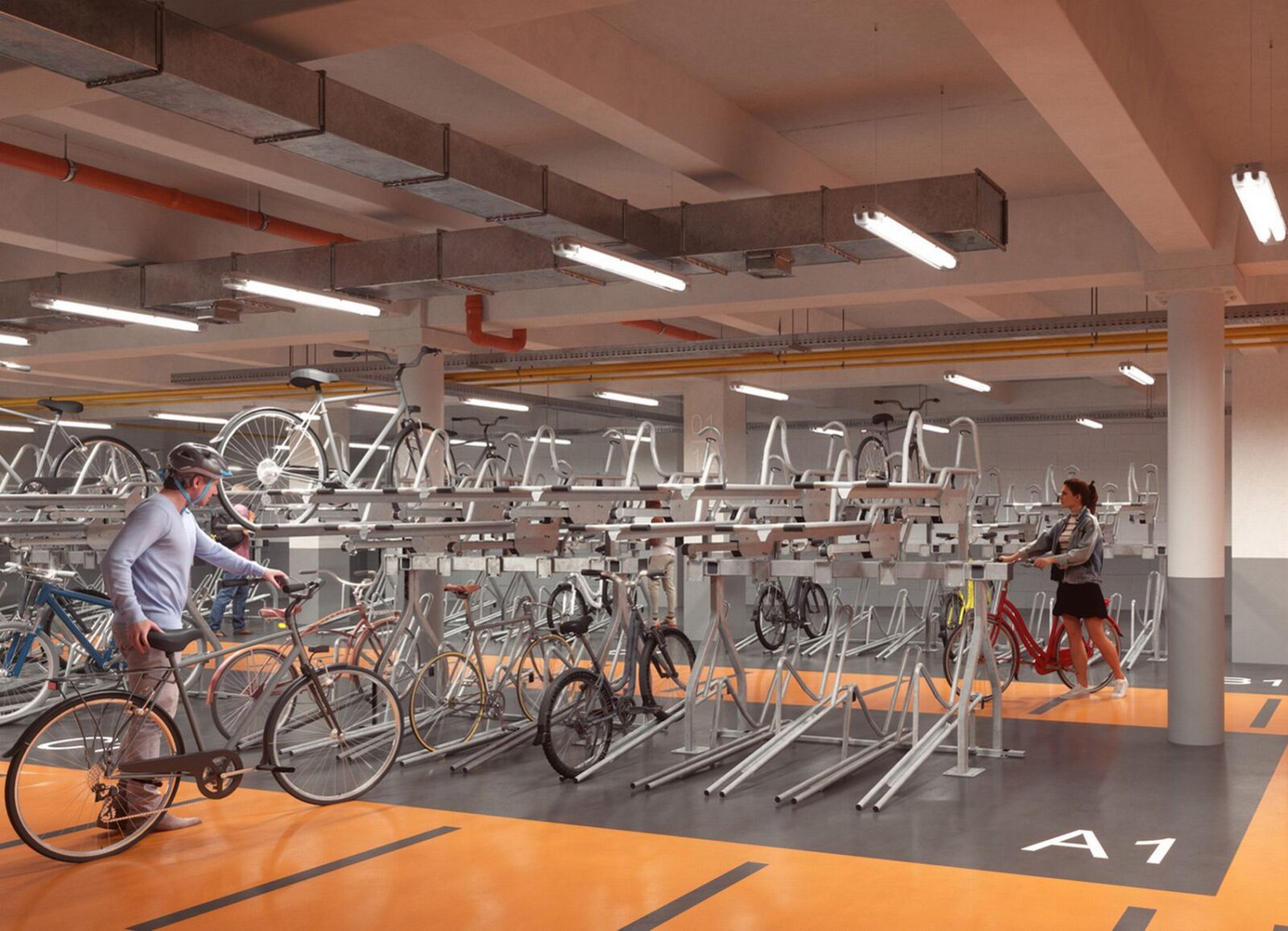 The ambitious project of works will include the full redevelopment the existing building.
The upper floors of the building are to be converted into high-quality office space, while a shopping arcade is also to be created on the ground floor.
AM Alpha has also revealed plans for a four-storey extension to be added to the current building, which would eventually mean that Rylands boasts 10 whole floors of mixed-use space for business, commercial, and leisure use.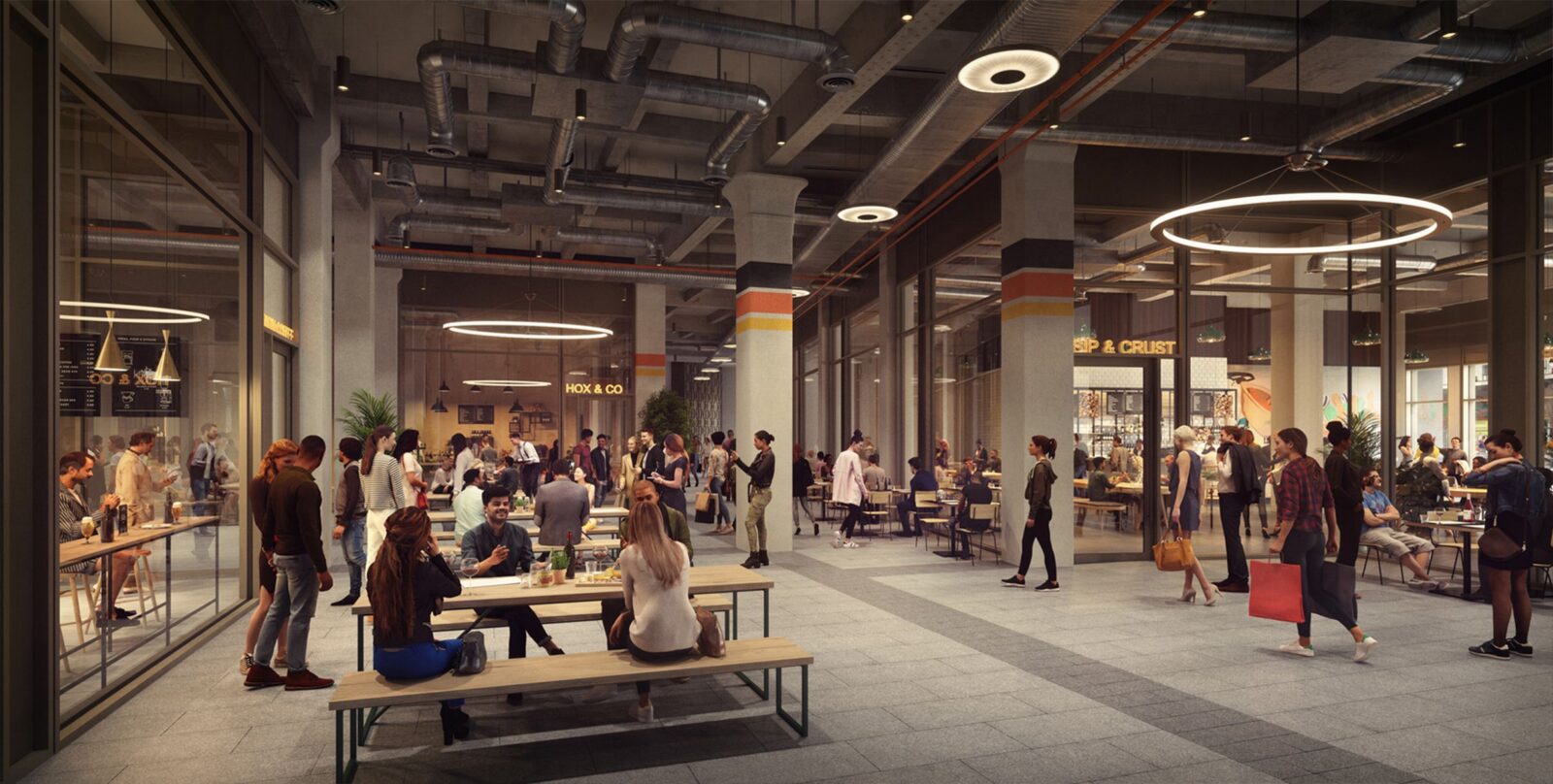 The Rylands building has been designed to achieve Net Zero Carbon status.
With local construction company, Russell WBHO, acting as a construction partner for the project – developers AM Alpha say that after the renovation of the historic building is completed, a certification for sustainable construction according to Breeam Excellent or Nabers 5* is planned.
"Working with listed buildings is always a great privilege," commented Stephan Schmid, Senior Vice President at AM Alpha.
"We are proud to be able to give this historic Manchester landmark a new future and restore Rylands to its former glory in a very sustainable way.
"In this way, we are also helping to achieve Greater Manchester's 2038 carbon neutrality target."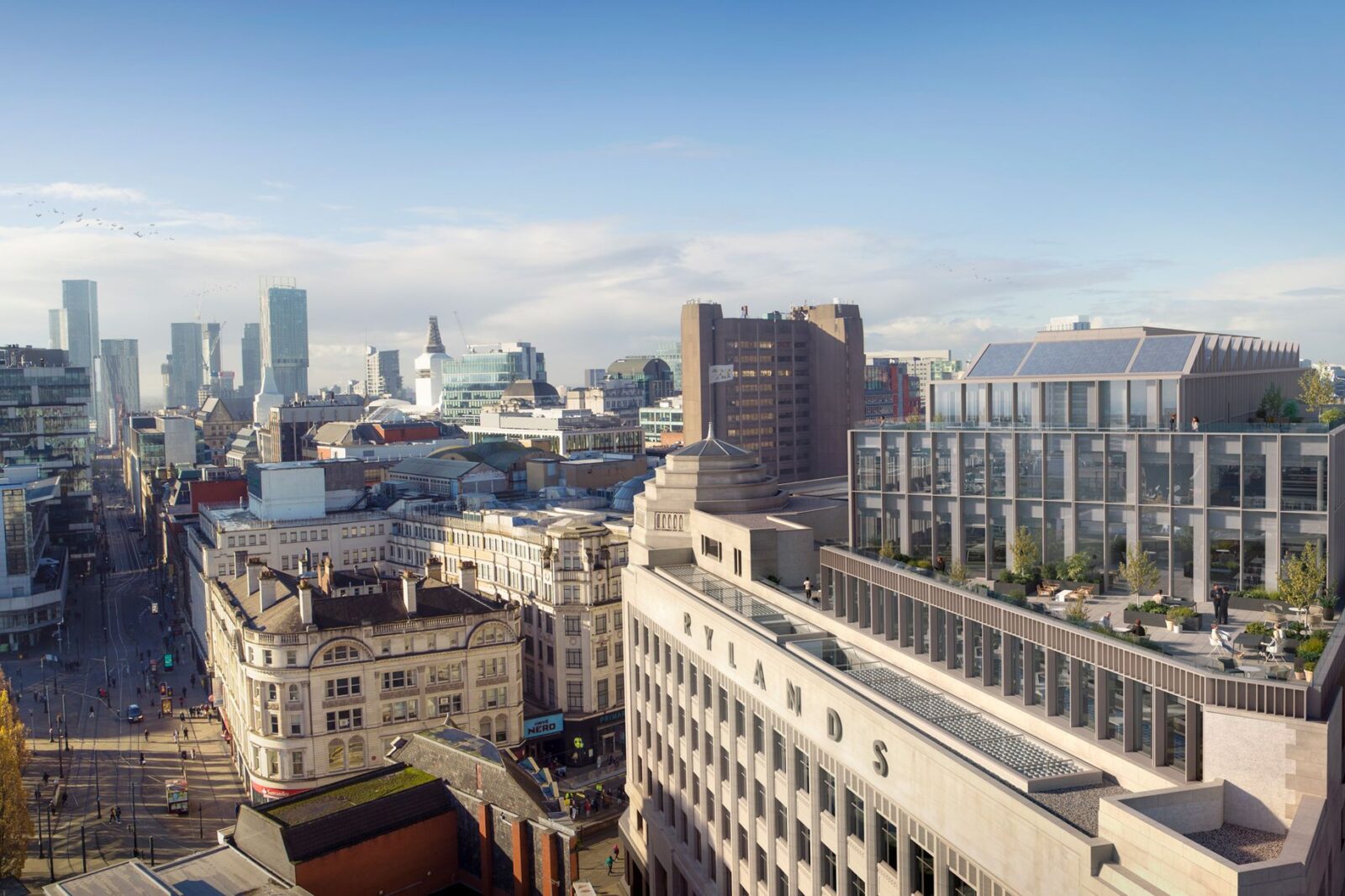 Russell WBHO specialises in listed and sustainable projects, and says its excited to help make the Rylands vision become a reality.
Commenting ahead of the refurbishment works getting underway, Gareth Russell – Founder and Managing Director of Russell WBHO – said: "We are delighted to be working with AM alpha to revitalise the historic Rylands building and position it in the market as a highly sustainable building.
Read more:
"With our extensive experience in historic preservation and sustainable building, we will make AM Alpha's vision a reality."
Featured Image – AM Alpha