News
Large-scale redevelopment plans for Manchester's Debenhams building revealed
The newly-released plans include a proposed four-storey rooftop extension.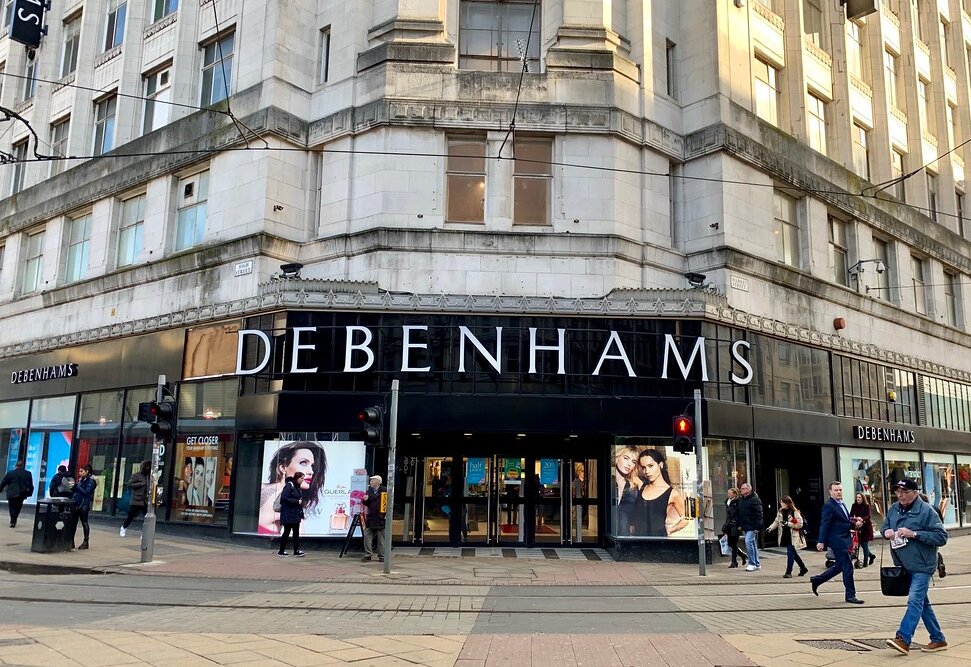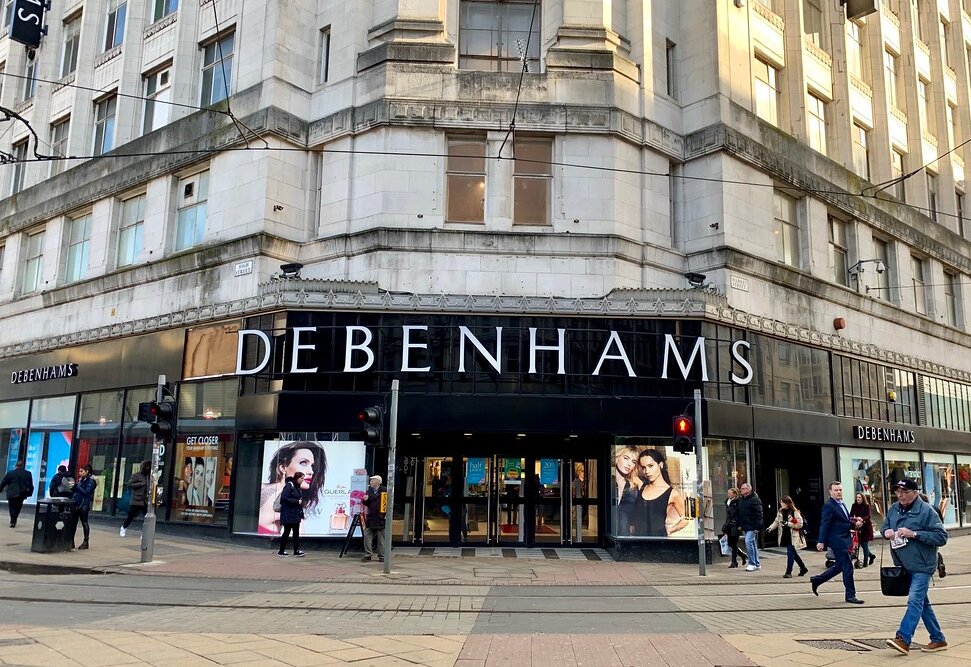 Major redevelopment plans for the building which houses the Manchester city centre branch of Debenhams have now been revealed.
In the newly-released plans published online, the Rylands Building on Market Street is to become new shopping arcade on the ground floor, while the bulk of the building will be transformed into offices.
Plans also include a proposed new four-storey rooftop extension.
The proposals have been published by the building's owners AM Alpha – who say the extension is necessary "to make the proposals viable and financially support the required repairs and restoration of the building" – and a formal planning application is to be submitted in September.
AM Alpha purchased the building in 2017.
The Art Deco landmark's ground floor layout will be returned to its original 1930s configuration, by dividing it up into a number of smaller retail units, and the basement will house shopping, dining and leisure facilities that will all be accessed via a new escalator entrance on Tib Street.
The rest of the Grade II listed building is to be turned into offices, along with the additional four extra floors at the rear which will "bring life back to long underused parts of the building, particularly to the long neglected fifth, sixth and seventh floors".
Martin Lemke – Managing Director of AM Alpha – said: "Since we bought the building we had the vision to transform this iconic landmark into a vibrant, fully occupied building with a long-term future.
"Now, we have set out our vision in the proposed plans.
"Once plans are approved, we can deliver a unique office environment at a pivotal gateway location between Manchester's central core, Northern Quarter and Piccadilly which will attract larger independent office occupiers to Manchester's city centre, promote job creation and support post-COVID economic bounce back."
Architect Jeffrey Bell added that: "The design approach for The Rylands Building seeks to balance a high degree of restoration of the building to its original appearance and to acknowledge and clearly reveal relevant changes that have affected the building during its life.
"The overall aim is to establish a genuine sense of place with the site's valuable heritage asset at its heart."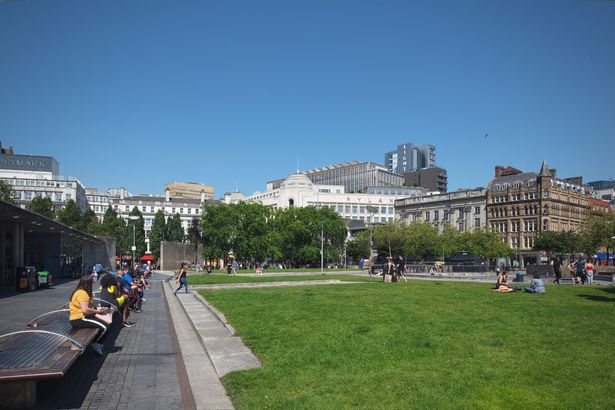 Debenhams confirmed earlier in April that it would be collapsing into administration.
The struggling retailer announced 2,500 job losses this week, due to damaging effects of the coronavirus (COVID-19) pandemic, and these redundancies follow wave of store closures since the beginning of the year, which saw nineteen branches shut in January and the confirmation that a further 28 would follow.
At least 15 of those branches have closed since then.
The Manchester city centre branch has never been named as being at risk of closure, and the retailer stated yesterday that no new store closures were planned.
You can view the published plans in full and participate in the public consultation via the Future Rylands website here.