Property
Work has already begun to transform old Debenhams building into £70m retail and office space
Let's bring this thing back to life.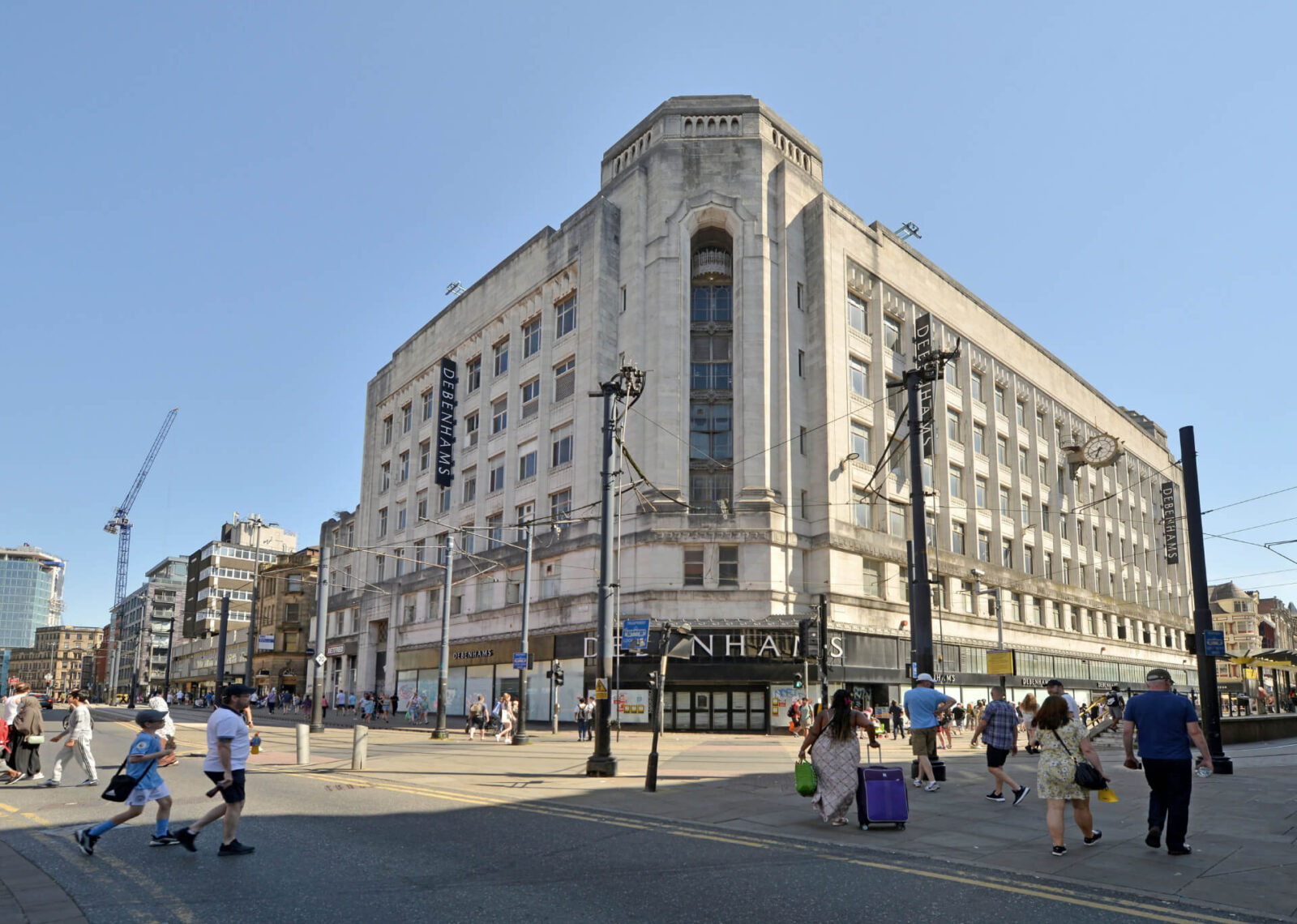 The company behind the £70m transformation of Manchester's former Debenhams building have issued a new update, saying that work is already underway at the site.
In a new statement, global real estate investment firm AM Alpha said that the main works will kick in in 2023 – the building is set to complete in early 2025.
The plans for the iconic Grade II-listed Rylands building include a four-storey extension on the roof, facilitating 10 floors of office space, plus a shopping arcade and a leisure area.
There'll be space left for restaurant businesses when the refurbishment completes.
The building, which stands on the corner of Market Street and High Street, has been empty since 2021 when the department store collapsed.
The stunning art deco building has become something of a heartbreaking eyesore with its boarded-up windows in such a prominent location.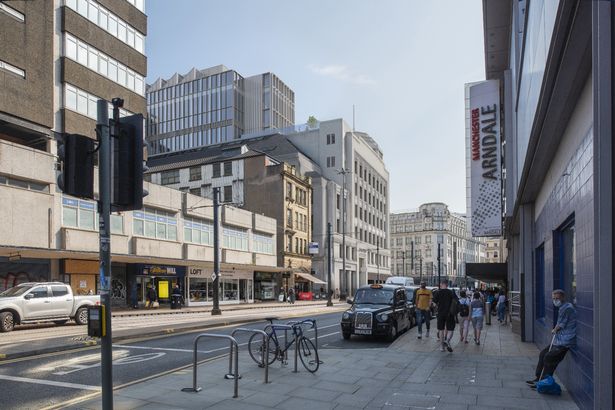 But AM Alpha's complete refurbishment and modernisation is set to bring it back to life, with enabling works underway now.
Stephan Schmid, Senior Vice President at AM alpha: "Working with listed buildings is always a great privilege.
"We are proud to be able to give this historic Manchester landmark a new future and restore Rylands to its former glory in a very sustainable way. In this way, we are also helping to achieve Greater Manchester's 2038 carbon neutrality target."
Read more
Local construction company Russell WBHO, which specialises in listed and sustainable projects, will act as a construction partner for the project, while local property companies OBI and Barker Proudlove have been appointed as letting agents.
"It's fantastic working with AM alpha on such an exciting project in our home town. Rylands is a well-known, impressive building," says Will Lewis, founding director at OBI. "The property is close to bustling areas such as Piccadilly Gardens and the Northern Quarter and will appeal to many local businesses. Due to the sought-after location, we already see a lot of interest from potential future tenants."
Gareth Russell, founder and managing director of Russell WBHO: "We are delighted to be working with AM alpha to revitalise the historic Rylands building and position it in the market as a highly sustainable building. With our extensive experience in historic preservation and sustainable building, we will make AM Alpha's vision a reality."
Featured image: AM Alpha