Shopping
Aldi is selling a massive double water slide ready for the heatwave this month
The Action Air Double Water Slide Park lets you create your very own water park in your back garden.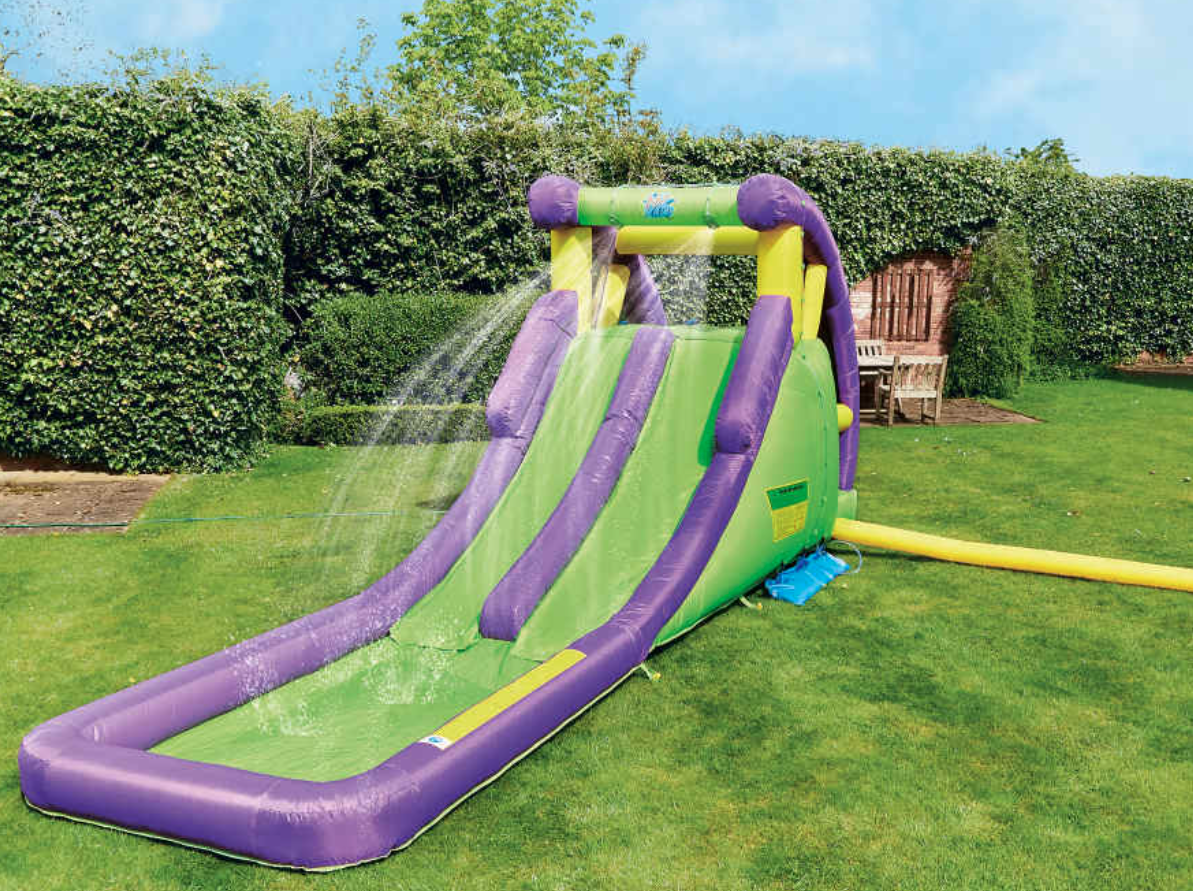 Although it's a bit hard to tell with all the classic Manchester rain we've had over the past few weeks, it's currently summer.
Luckily though, those torrential downpours will soon be a thing of the past as we're set to welcome another heatwave with soaring temperatures at the end of this month, and budget supermarket Aldi is selling the perfect summer accessory for thrill seekers just in time for it.
The Action Air Double Water Slide Park lets you create your very own water park in your back garden, with two slides, water sprinklers and air blowers, that's "sure to keep kids busy during those long summer days."
According to the product description on the Aldi website, the slide is suitable for children between the ages of three and 10, and is "easy to set up and continuously inflates with the electric blower to create hours of endless fun for your little one and their friends."
It also includes a repair kit for any unexpected leaks or punctures and it all neatly compacts away in the included carry bag.
The slide will currently set you back £299.99.
While that price may be a little steep for some, according to some shoppers, the slide has been on offer at a discounted price before, so keep your eyes peeled.
If you're keen to bag one of these water slides for yourself, make sure you don't spend too much time trawling through the classic 'middle aisle' at your local Aldi branch to find it, as it's available exclusively online.
Those who've managed to already get their hands on it seem to be pretty impressed, too.
A post about the slide shared to the ever-popular Extreme Couponing and Bargains UK page on Facebook has not only amassed a whopping 6,000+ interactions and enthusiastic comments in less than 24 hours, but some shoppers are giving it rave reviews too.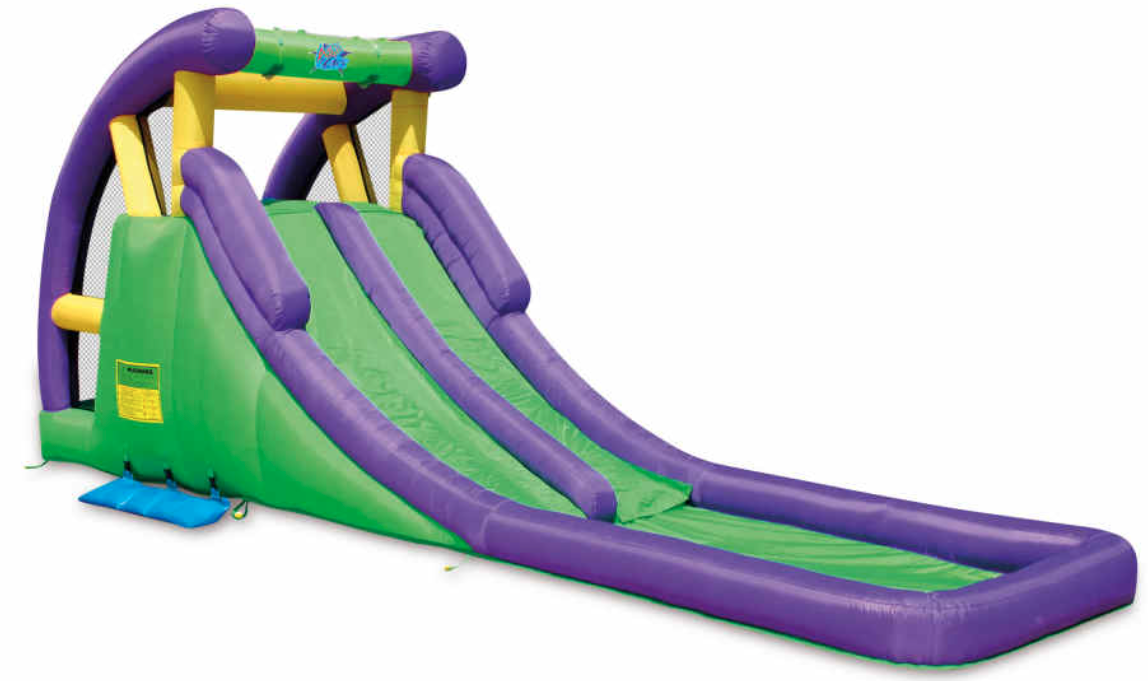 "We've got this [and it's] so worth every penny," one shopper commented.
Another said: "The kids love it [and] it's well worth the money," and a comically third added: "And every kid in the neighbourhood is round… I've never been such a popular mum."
You can get your hands on the Action Air Double Water Slide Park via the Aldi website only.
Featured Image – Aldi UK