Shopping
M&S is selling a new 'best ever' chocolate eclair and it's seven inches long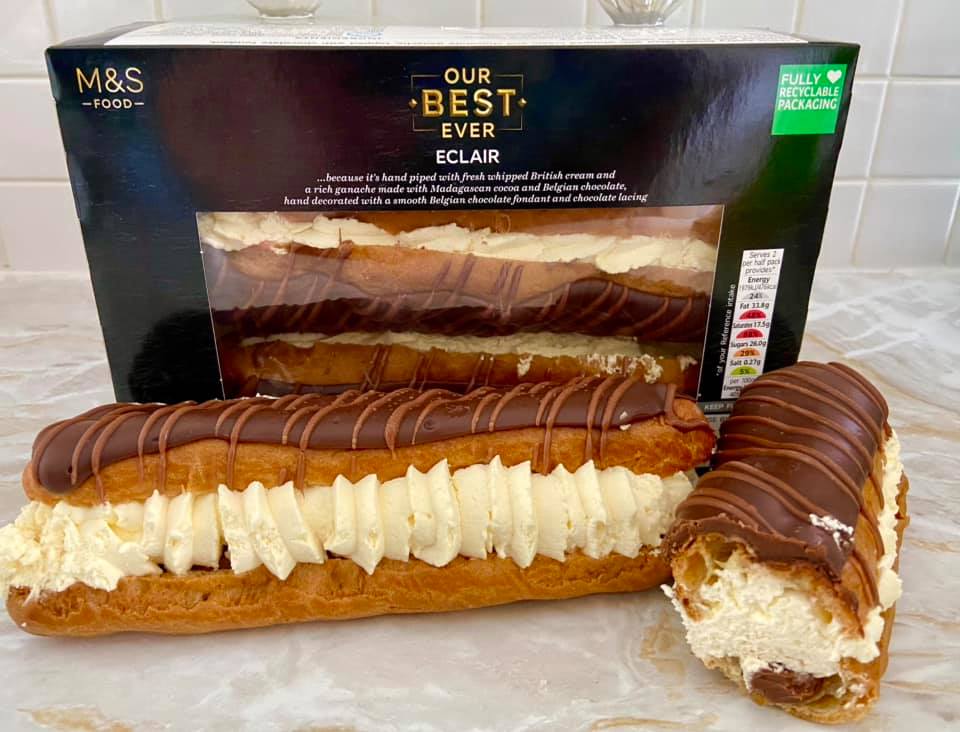 There's a new addition to the Our Best Ever food range at popular supermarket retailer M&S, and people are already going mad for it on social media.
The M&S Our Best Ever range is known for its luxurious selection of comfort foods, featuring everything from hearty meat pies and burgers, to fish cakes, sausage rolls, the fan-favourite Mac & Cheese and more but now, there's something for those with a sweet tooth.
Joining a selection of other dessert options, M&S has introduced an Our Best Ever Eclair.
Filled with a rich Madagascan cocoa chocolate ganache, topped with a hand-decorated Belgian chocolate fondant and chocolate lacing, and absolutely chocked full of fresh British whipped cream – 50% more than M&S original range eclairs, to be precise – this new eclair is already being described as a "monster" of a sweet treat by those who've managed to get their hands on one.
The best bit?
It's a whopping seven inches long.
A snapshot showcasing the eclair in all its creamy and chocolatey glory ahead of its release onto M&S supermarket shelves up and down the country has been shared by eagle-eyed shoppers over at the popular food spotting and reviewing Instagram account @newfoodsuk.
And people are really struggling to contain their excitment.
In just over an hour since being posted across NewFoodsUK's social platforms, the post has already amassed thousands of interactions and comments from members of the public eager to try the dessert out for size next time they head to their local M&S branch.
The M&S Our Best Ever Eclair hits supermarket shelves in stores across the UK from tomorrow, and although the price is as-yet unconfirmed, it's not expected to break the bank too much.
If you're looking to get your hands on one, you can find more information here.
Featured Image – NewFoodsUK