Shopping
River Island opens ENORMOUS new Trafford Centre store, with high-tech changing rooms
The high street brand has a new concept store - and it's a looker.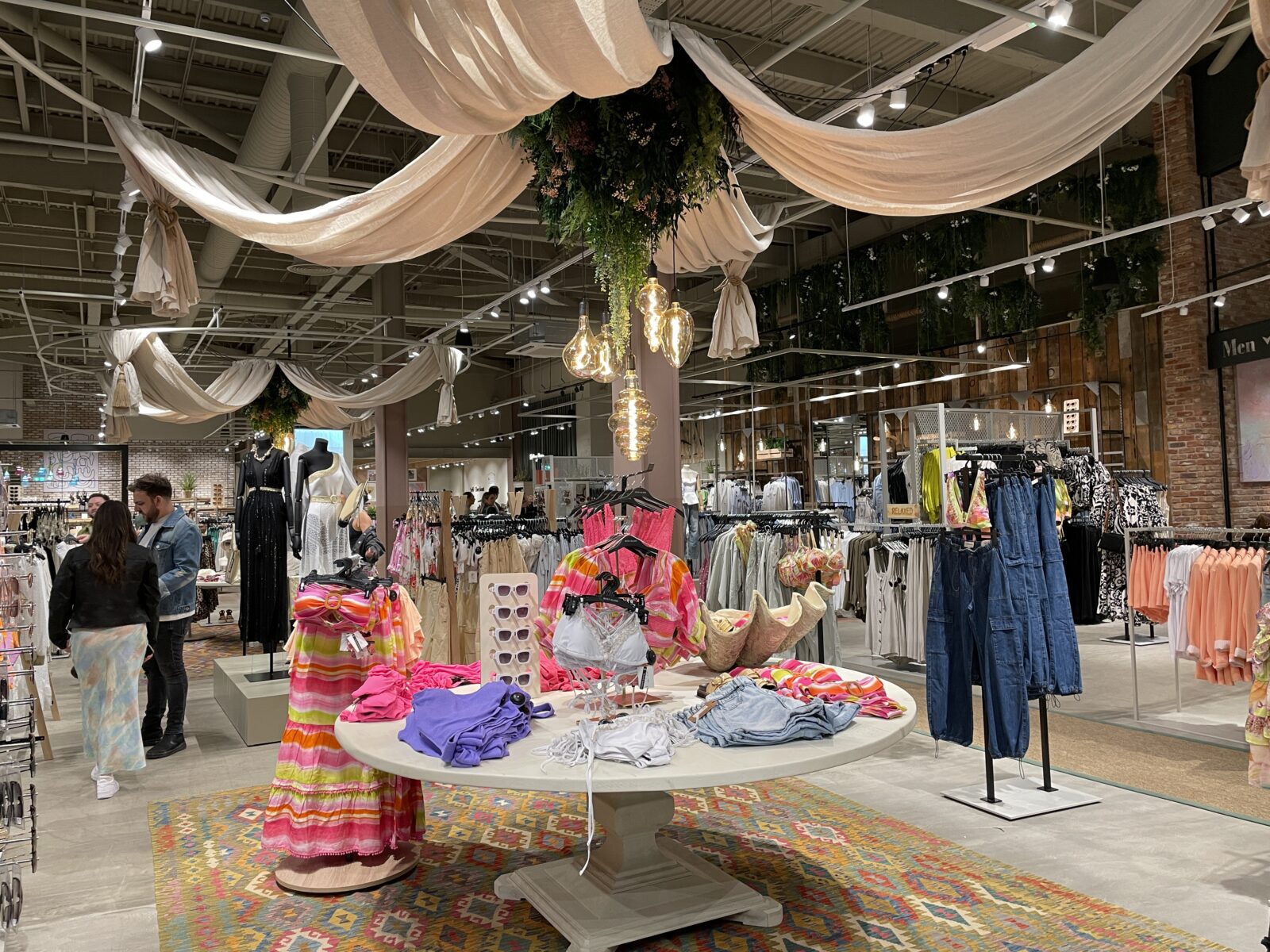 The Trafford Centre has today welcomed a brand new River Island store – and it's absolutely massive.
With high-tech changing rooms, an in-store coffee tuk tuk, and a huge selection of the high street brand's clothing, the old Topshop unit has been completely transformed.
River Island's brand new concept store spans 21,000 sq ft and has opened its doors for a weekend-long fashion event over this weekend.
One of its major selling points is the high-tech, interactive changing rooms, which detect which items you've carried into the space with you.
Then, if something's not quite the right size or fit, you can use the touch pad in your changing room to request a new size, without having to traipse back across the huge site.
The changing rooms look beautiful too, decorated with pink floral wallpaper on walls and ceiling, plus huge black-lit mirrors to see your new outfit from all angles.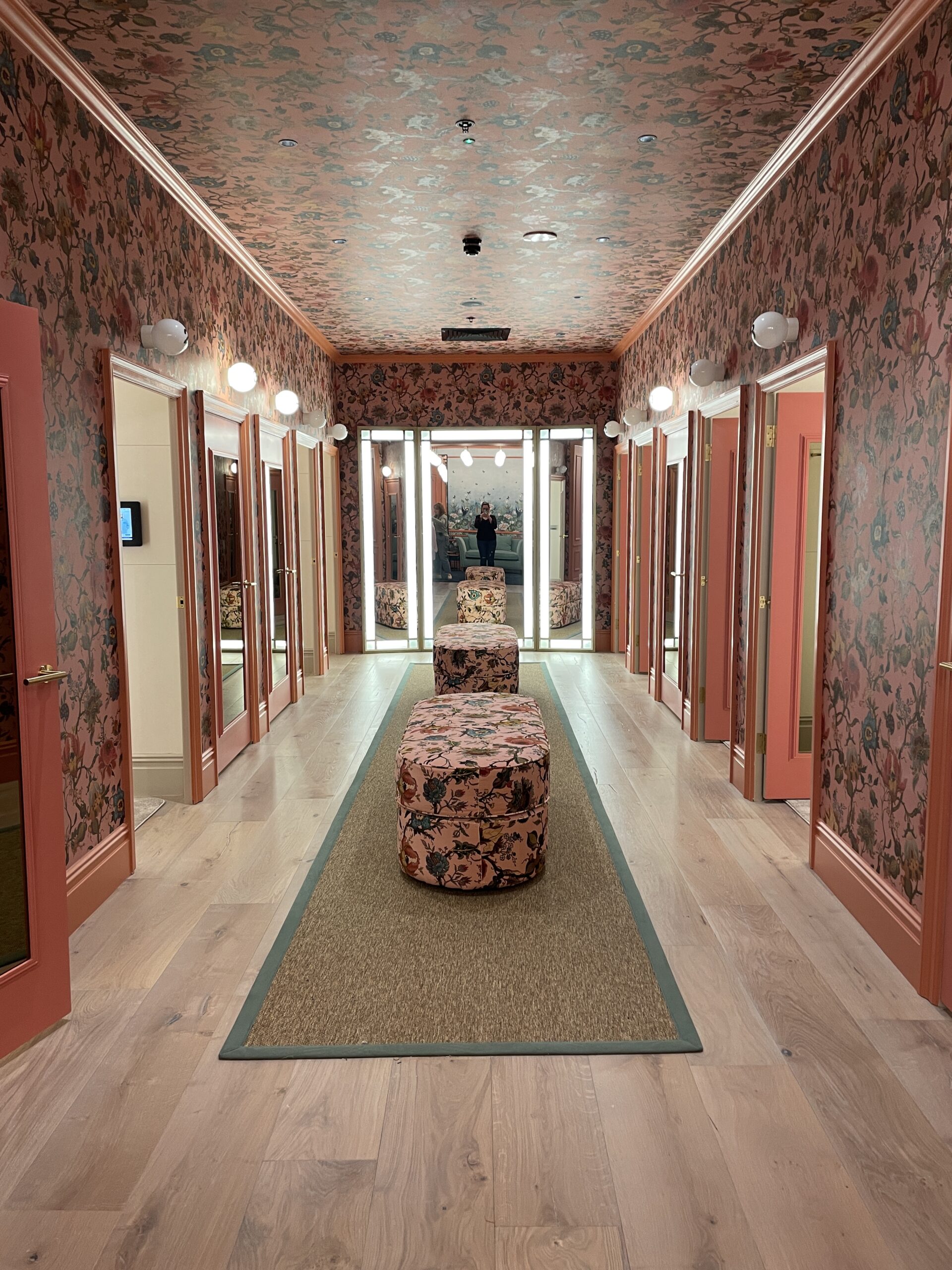 Back in the main store and everything's split neatly into three departments – women's, men's, and kid's.
The largest space has been stripped back to brick, with natural drapes, plants, and soft lighting suspended from the industrial ceiling.
There are boho rugs chucked about and marble tables displaying River Island's huge range of accessories.
And on the men's side of things, the seating has been taken from a car, and coffee tables are made from engines.
The new Trafford Centre shop was launched today with the help of Louise Roe, a fashion journalist and broadcaster, who hosted a styling workshop.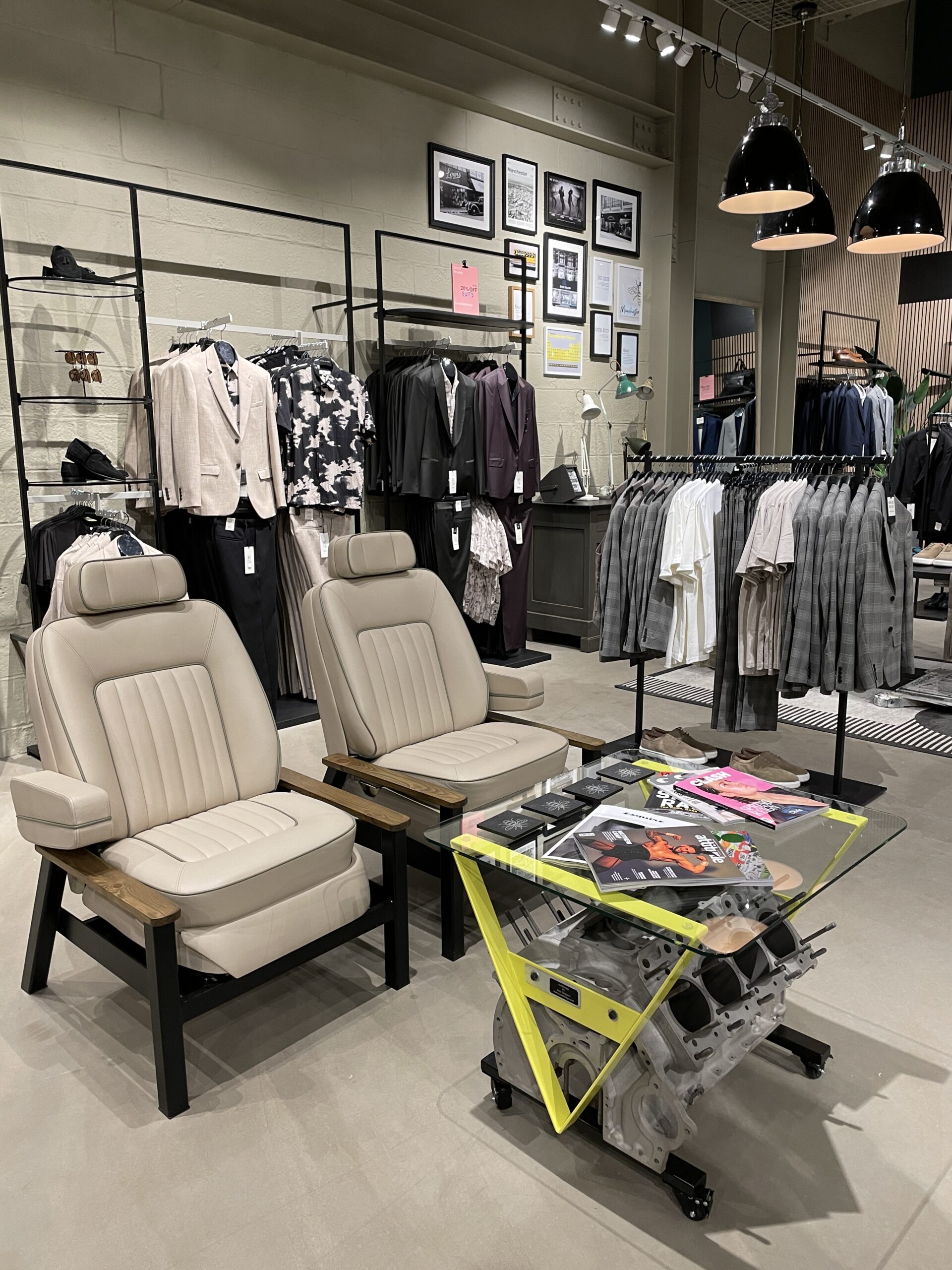 Gemma Scarfe, digital and marketing director, said: "We are extremely excited to announce that River Island is opening a brand new store in the Trafford Centre.
"Manchester has been on our radar for some time; it has continued to receive huge investment over the last few years and has cemented its position as a world-class city.
"We're delighted to have identified a new, larger retail space that will deliver a fun and refreshing shopping experience to our loyal customers as well as complement the thriving city."
Bruce Gardner, brand experience director at Trafford Centre, said: "River Island is a high street giant and hugely popular brand with our visitors, so we're really excited to see their stunning, vibrant new store open in a new location here at The Trafford Centre."
As part of River Island's launch weekend, shoppers who spend more than £75 will be able to take home a complimentary flower bouquet from The Bud & Pot.
River Island's new store is open now at the Trafford Centre.
Featured image: The Manc Group