Sponsored
Brand new '100% real' dating app Fluttr is now available for Mancunians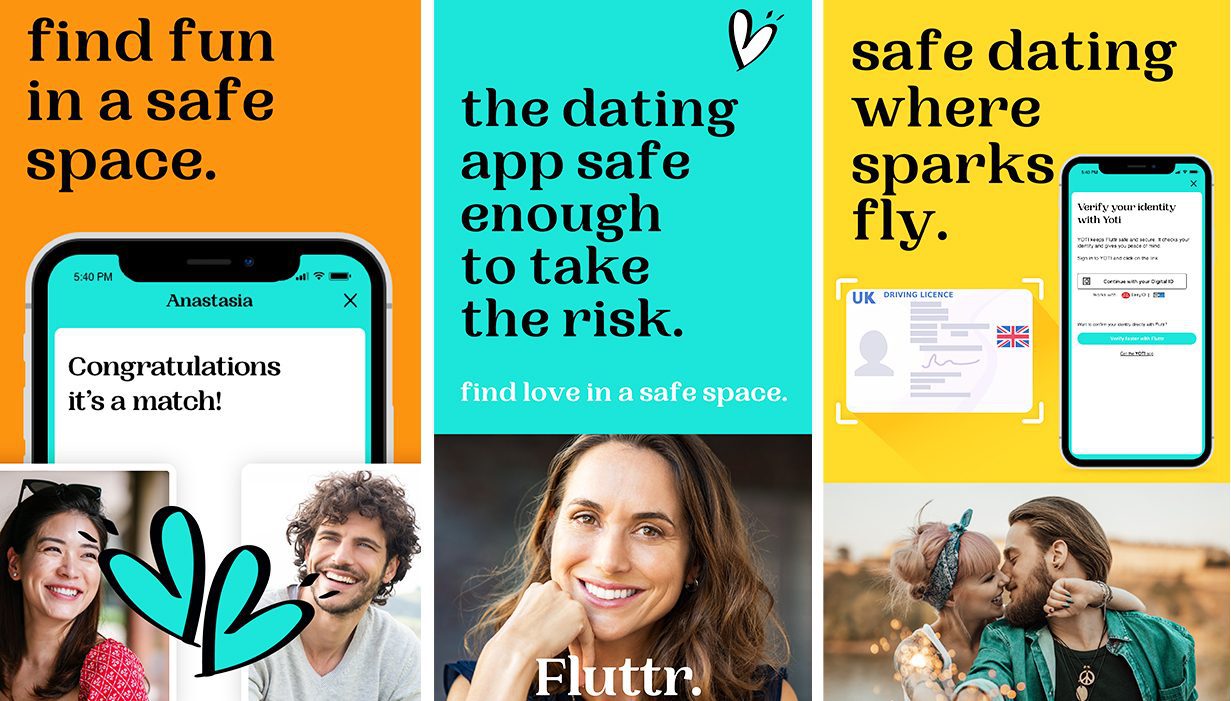 The UK's first-ever online dating app that requires full biometric ID verification of users to "improve safety and security" by preventing fake profiles, catfishing and romance fraud is now available for Mancunians to download.
Fluttr prides itself on offering a secure platform where people can safely find love, and make new authentic connections.
Having aptly-launched on Valentine's Day, the platform has been designed as a new kind of dating app and online experience that is said to put real people – whose identities have been verified by full biometric ID verification technology – at the heart as a way of preventing commonly-seen abuses in the online dating world, including false identities, catfishing, and romance fraud brought on by anonymity and a lack of security.
If launching on the international day of love wasn't appropriate enough as it is, Fluttr has also burst onto the scene amid growing awareness of the importance of online safety in the UK, as the government moves to strengthen laws to stamp out 'threatening and knowingly false' content or activities that harm individual users online.
On top of that, the current potential for abuse within the online dating sector has been highlighted in this month's acclaimed Netflix documentary, The Tinder Swindler – which tells the story of a man who scammed women for millions after matching with them online.
This is why Fluttr is so important.
But, how exactly does it work then? How is Fluttr different to other similar dating apps? And how is it changing the dating game for good?
What is Fluttr?
Fluttr is designed to combat the malignant behaviours proliferating on the internet that are all too evident in the world of online dating.
According to the app's founders, Fluttr was created out of a vision to transform the landscape of social media and online dating, and give people a positive experience, as well as the safety and control that they deserve when it comes to making new and authentic connections.
How does Fluttr work?
Fluttr is pioneering the use of biometric ID technology to verify every new member from the minute they sign up to the platform.
Ahead of being admitted into what is known as the Fluttr ecosystem to browse or engage with others, every new member must verify their ID with Fluttr's digital ID verification partner Yoti – a global leader in digital ID services that is already used by companies and organisations such as the NHS, the Post Office, the NUS, and many leading UK retailers.
Yoti's state-of-the-art technology ensures that all users are providing their correct details, which are verified from their government-issued ID documents.
The final identification of every user is verified so that those using Fluttr can be reassured that the individuals they are meeting on the app are truly who they say they are, which prevents fake profiles created by people to commit abuse, or by companies luring customers into false interactions for fees or commercial marketing purposes.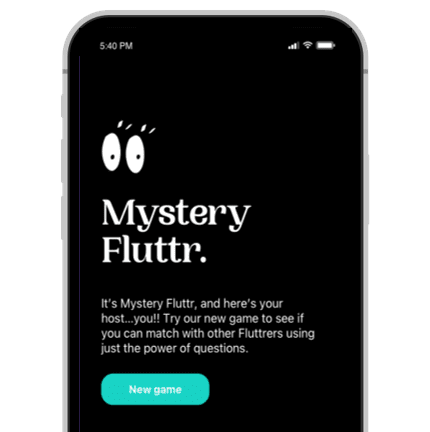 Why is it so important?
There's no denying that the growing popularity of online dating apps in the UK over the last decade has led to a sharp rise in romance fraud, with at least one in five people having been the victim of catfishing, according to a 2021 survey by BetMinded.
In the first quarter of 2021, romance fraud cost UK dating app users more than £73.9 million, according to consumer association Which?, and Action Fraud – the UK's national reporting centre for fraud and cybercrime – also recorded a 40% rise in dating app scams in the same period, as increased numbers of people chose to use online platforms to meet people during the COVID-19 pandemic.
Creating "a safe ecosystem" is Fluttr's top priority.
As well as working to properly verify new members, the app also has a team of content moderators who are tasked with maintaining the safety of the platform by taking down explicit images and removing users engaging in abusive behaviour. Next month, Fluttr will launch its AI content-monitoring feature, harnessing award-winning AI-powered moderation, that detects inappropriate images and language before they leave the sender's phone to prevent inappropriate content from ever reaching the network.
What makes Fluttr different to other dating apps?
Fluttr's wants to help reclaim the fun of online dating through a secure and verified environment that empowers users to find "100% real" connections with genuine people on an app where it's "safe enough to take the risk".
Once you sign up to the app, you can connect and play games with others on the newly-launched 'Mystery Fluttr' interactive feature – which is inspired by the iconic TV show Blind Date, and allows users to play both the roles of the contestant and the potential match.
Fluttr's founders say they're planning to release new games every six to eight weeks.
What else are the founders saying?
"While online dating is now the most popular way to meet people, fake profiles, romance fraud and instances of abuse are taking away the fun and thrill of online dating," admitted Rhonda Alexander – CEO and co-founder of Fluttr.
"We're on a mission to transform online dating and reclaim its excitement by retaining itsfun and engaging parts while working to make it safer by using biometric ID verification technology that ensures users don't have to worry about matching with a fake profile.
"As well as protecting users from fake profiles, Fluttr uses AI-powered content monitoring software to prevent unsolicited pictures and abusive language from ever reaching our users' phones, and fun in-app games to help people connect without using inaccurate matching algorithms.
"We look forward to seeing Fluttr help people across Britain find love by making online dating a safer and more engaging experience for everyone."
Where can I download Fluttr? And how much does it cost?
You can download Fluttr through the App Store or Google Play store.
As an initial launch offer, all new users registering in February will be given a three-month free trial, as well as the opportunity to enter a prize draw for a case of champagne and a dinner for two at a restaurant of your choice, or a £1,000 shopping voucher to revamp your wardrobe or get your hands on the perfect date night outfit.
New users signing-up in March and April will be offered a discounted monthly subscription of £9.99 until the end of April, when the subscription reverts to its full monthly price of £14.99.
All users registering from May onwards will need to pay the full monthly subscription fee.
Find out more on the Fluttr website here.
Featured Image – Fluttr