Sponsored
Drunk Histories: Project Halcyon Distillery launch 'Still Room Sessions' where you drink whilst learning about drinking
History, culture and plenty of cocktails.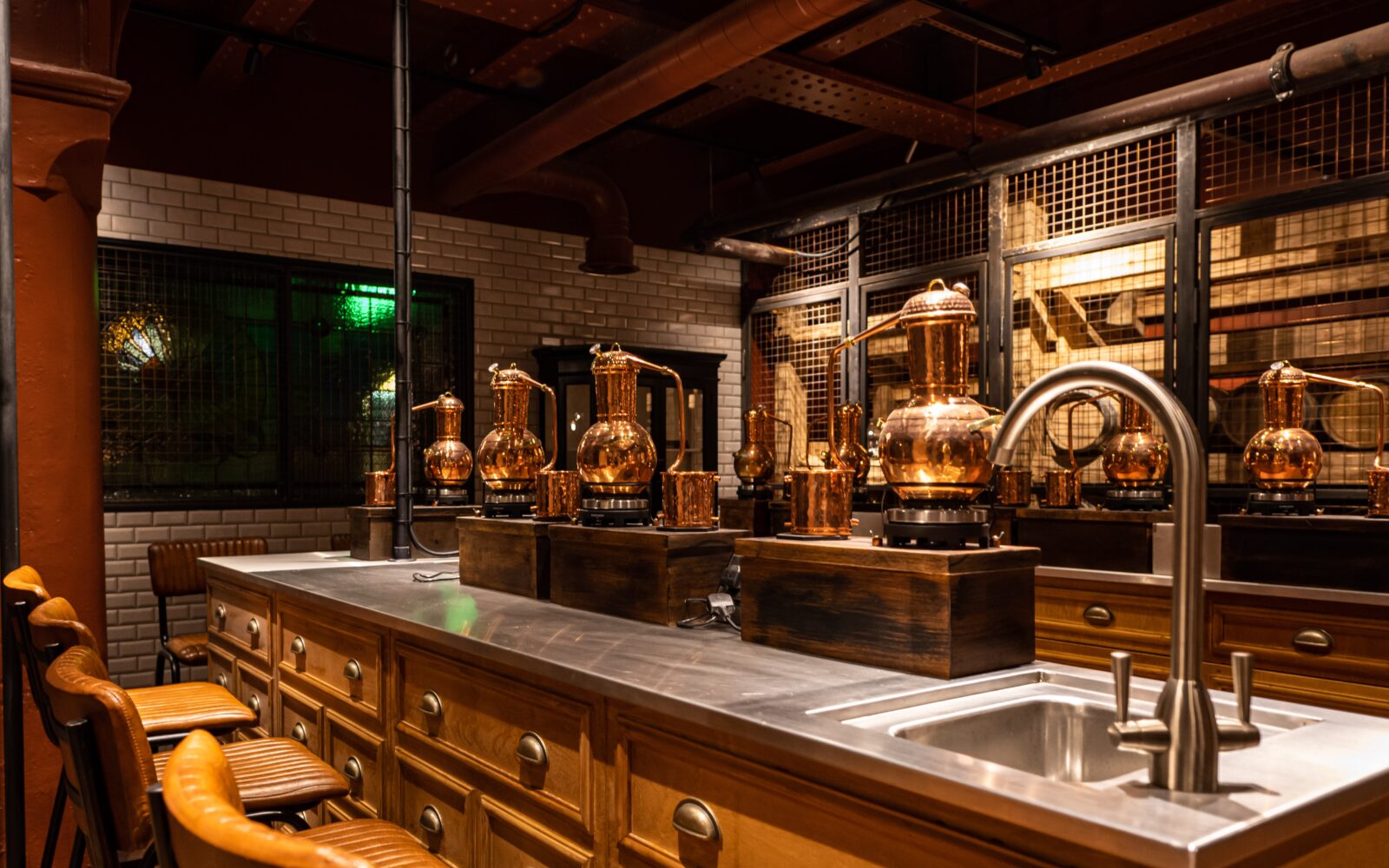 Project Halcyon Distillery is well and truly up there with our favourite new openings in Manchester city centre and after having enjoyed many unique visits already, the speakeasy-style bar is now offering up yet another interesting drinking experience: their 'Still Room Sessions'.
There's a lot to it and we'll get to all that in due course but, put in simplest terms, it's kind of a bit like if the TV show Drunk History and a tasting event had a baby. Sold.
Still Room Sessions are Project Halycon's brand new monthly interactive workshop experience which will be typically held around the second Sunday of every month.
Each month, a member of their award-winning bartending team — and trust us, they really are worthy of the recognition — will cover a completely new topic as they take guests through a guided talk on various aspects of the history and ongoing drinking culture behind drinking.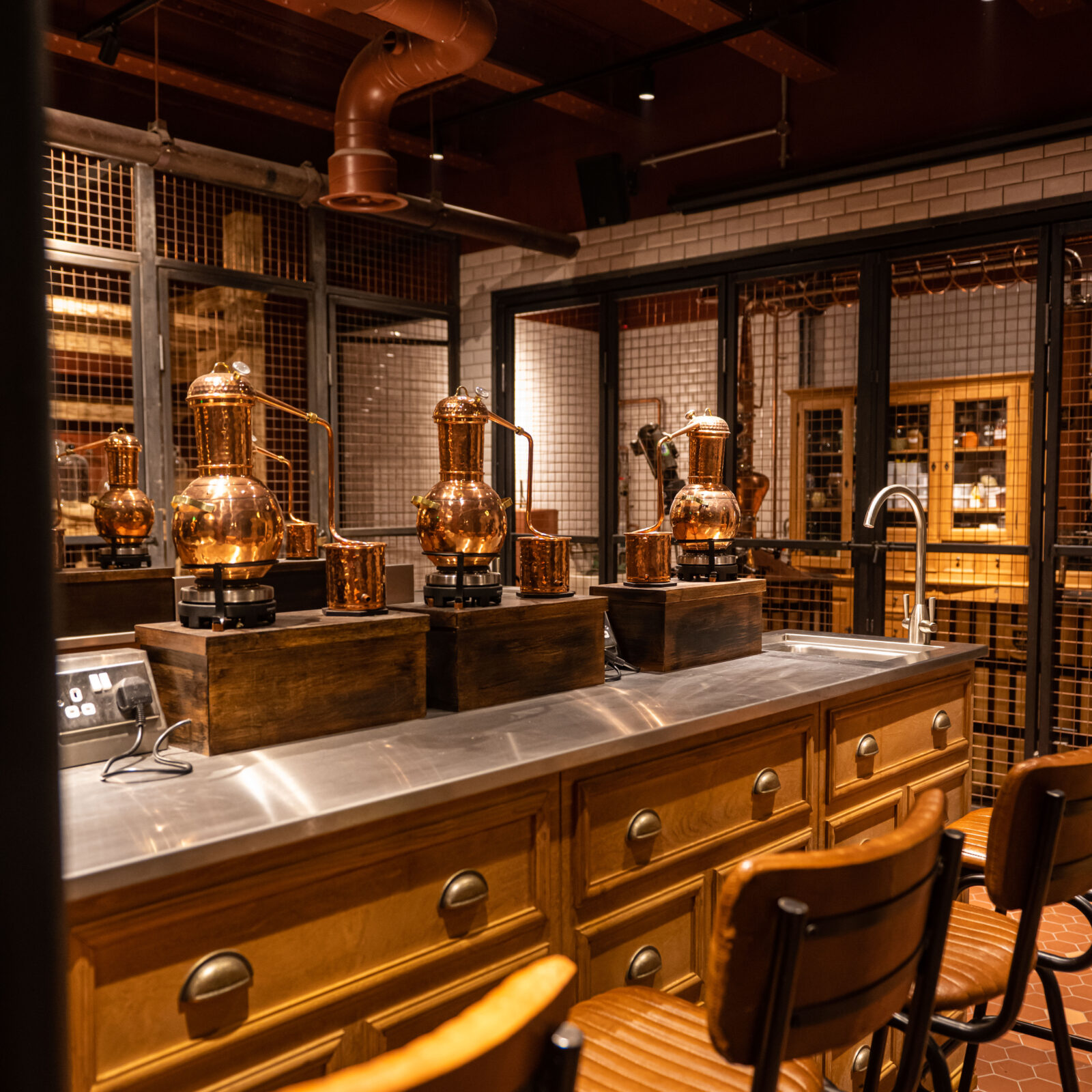 Now, before any of jump the gun and say 'I don't want a history lesson, I want a drink', let us stop you right there; each session revolves around tasting various different cocktails and spirits for the bar's incredible drinks selection, as well as specials that they create for events like this.
Tickets to one of Project Halcyon's Still Room Sessions include a drink upon arrival, at least two cocktails during the sessions and a spirit tasting. Oh yes, you might have some trouble concentrating by the end but god knows you won't be even more interested with a few drinks down you.
Also, it is worth reiterating that the subject matter the guys will be covering is genuinely interesting stuff, not just if you're a history buff but a fan of drinking in general. In fact, we can personally vouch for that.
After going along to their first session in September, simply entitled, 'A Century Later' — an exploration of the effects of the infamous American prohibition 100 years on, its lasting impact on today's drinking culture, bartending style, as well as how the whole idea of a speakeasy bar came about — we were hooked inside the first five minutes.
After being presented with a refreshing G and T on arrival, we were welcomed into the still room for our first couple of drinks, which came in the form of their irresistible Bees Knees cocktail (created exclusively for this first event) as well as a taste of their house gin. Strong start — literally.
Then, as we prepared for the second 30-minute segment of knowledge and knocking back a few, everyone received an Apple Blossom cocktail along with a taste of Calvados as a nod to both gin and the distilled type of cider being two of the most bootlegged spirits ever.
Finally, to tie things off, the last 10 minutes saw them open up the floor for a more casual discussion and Q&A of sorts, with people asking everything from 'why do people shake instead of stir for certain cocktails?' (that one's for you, Mr Bond) to tips on how to make a proper drink at home.
Oh, and did we mention that everyone got 33% off their bill for the rest of the night? Oh yes, all 12 of us stayed behind to enjoy a few more drinks afterwards. We could hardly turn an offer like that down.
Read more:
Their second session kicks off this weekend next week on Sunday, 8 October, with 'The Journey of Juniper', which will see the staff talk about the world of gins and its illustrious history.
Starting all the way back with Dutch genever and the bathtub gin craze of 18th century London, to newer, more modern style expressions, including their very own, made on sight in the back of house, guests won't just be sat listening, they'll also be taught how to make the perfect martini at home.
We've always believed in the importance of education…
We think this is a really exciting opportunity for guests to learn and interact with Halcyon's already rich, culturally-infused drinking space. Each event is limited to just a dozen tickets, so these talks and tasting sessions really are exclusive. You can secure your place on the next one HERE.
For all the latest news, events and goings on in Greater Manchester, subscribe to The Manc newsletter HERE.
Featured Image — Project Halcyon Distillery