Sponsored
Project Halcyon launch unique old fashioned trolley experience collaboration with Buffalo Trace
As in the cocktail, not old-timey — although there is something undeniably classic about this place.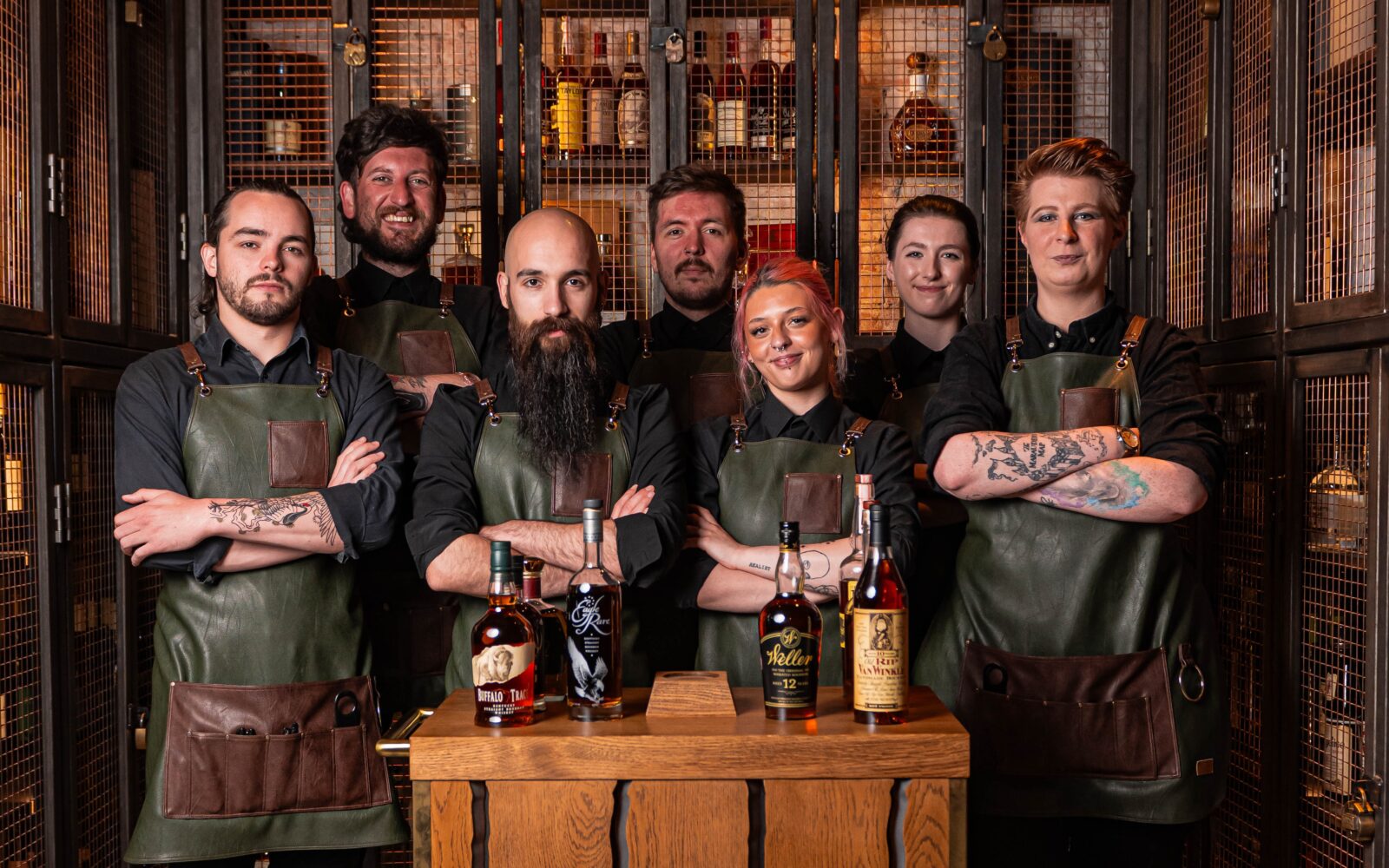 Project Halcyon Distillery might just be one of Manchester city centre's best-kept secrets but with multiple coveted awards inside just six months of opening and a growing customer base, the word is starting to spread.
Better still, with exciting new innovations created alongside established and reputable names like Buffalo Trace, there's all the more reason to come and try this hidden gem. We did exactly that and had such a great time we didn't want to leave.
Teaming up with the popular bourbon brand who have collected quite a raft of awards themselves down the years for a brand new collaboration, Project Halcyon has just launched their brilliant old fashioned drinks trolley, making fresh glasses of the iconic cocktail with carefully selected blends by the expert staff and Buffalo Trace themselves.
The experience that launched this month will see the drinks trolley that many would associate with the like of gin and martinis reimagined for the classic whiskey-based cocktail staple to give that added personal touch that makes this speakeasy-style bar such a unique place to drink.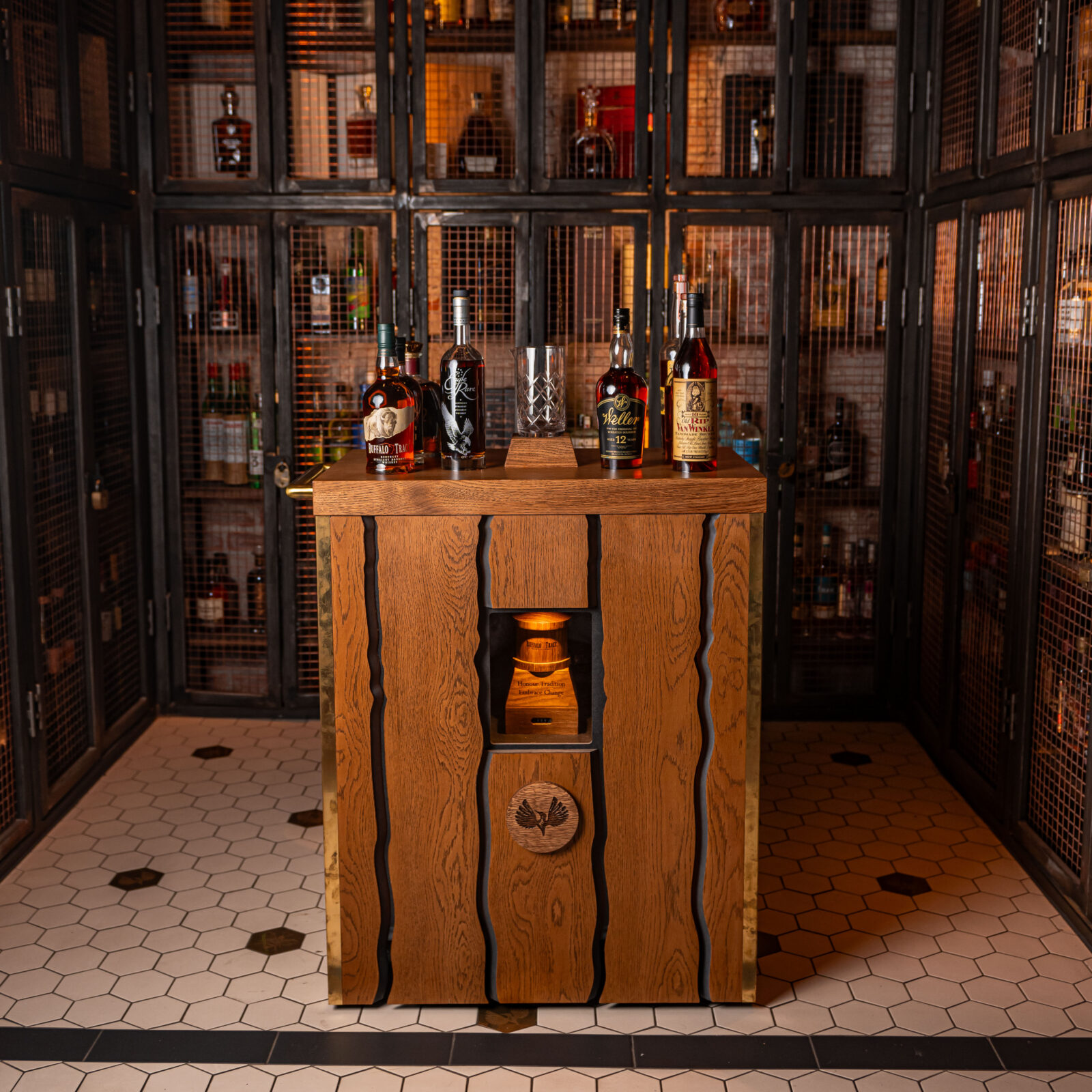 Boasting Best Newcomer on the UK's list of Top 50 Bars, the Rising Star award for bartender Reah Owen — the youngest person to ever be nominated at the Manchester Bar Awards (it wasn't hard to see why after being served by her) — as well as being voted best new bar back in March, it's no wonder this lot are attracting big names.
Having just recently launched their second menu, 'A Time & A Place', which aims to capture moments in history by emulating flavours, traditions and aesthetics from the past in drink form, Project Halycon are striving for theatre, nostalgia, care and a special connection every time you sit down at their bar.
That's where the drinks trolley comes in.
The newly rolled-out old fashioned trolley sees customers given a bespoke version of the drink carefully crafted to suit your tastes and made right in front of you. Using a collection of eight premium whiskeys, as well as six different house-made syrups and bitters, you can customise your cocktail down to the T.
The drinks themselves also include a special type of ice created by local company Ice Cubed Manchester, designed to deliver the perfect old fashioned. They really have thought of everything, down to the most minute detail.
You even have the option to have your drink smoked right at your table, allowing the Halcyon staff to show off the pageantry and finesse that has seen them earn such great reviews. Built by world-famous designers, Soak London, this one of the most spectacular ways you'll ever be served a drink.
Having seen the process first-hand, we can sincerely vouch for that — even the smoking contraption designed to look like the Buffalo Trace water tower had us staring on like excited little schoolkids.
This is truly an experience that is totally unique to Manchester, with nowhere else having ever made cocktails tableside in this way. Moreover, now being one of the only bars in Britain that stocks the full range of Buffalo Trace's premium whiskeys intimate experience to its guests.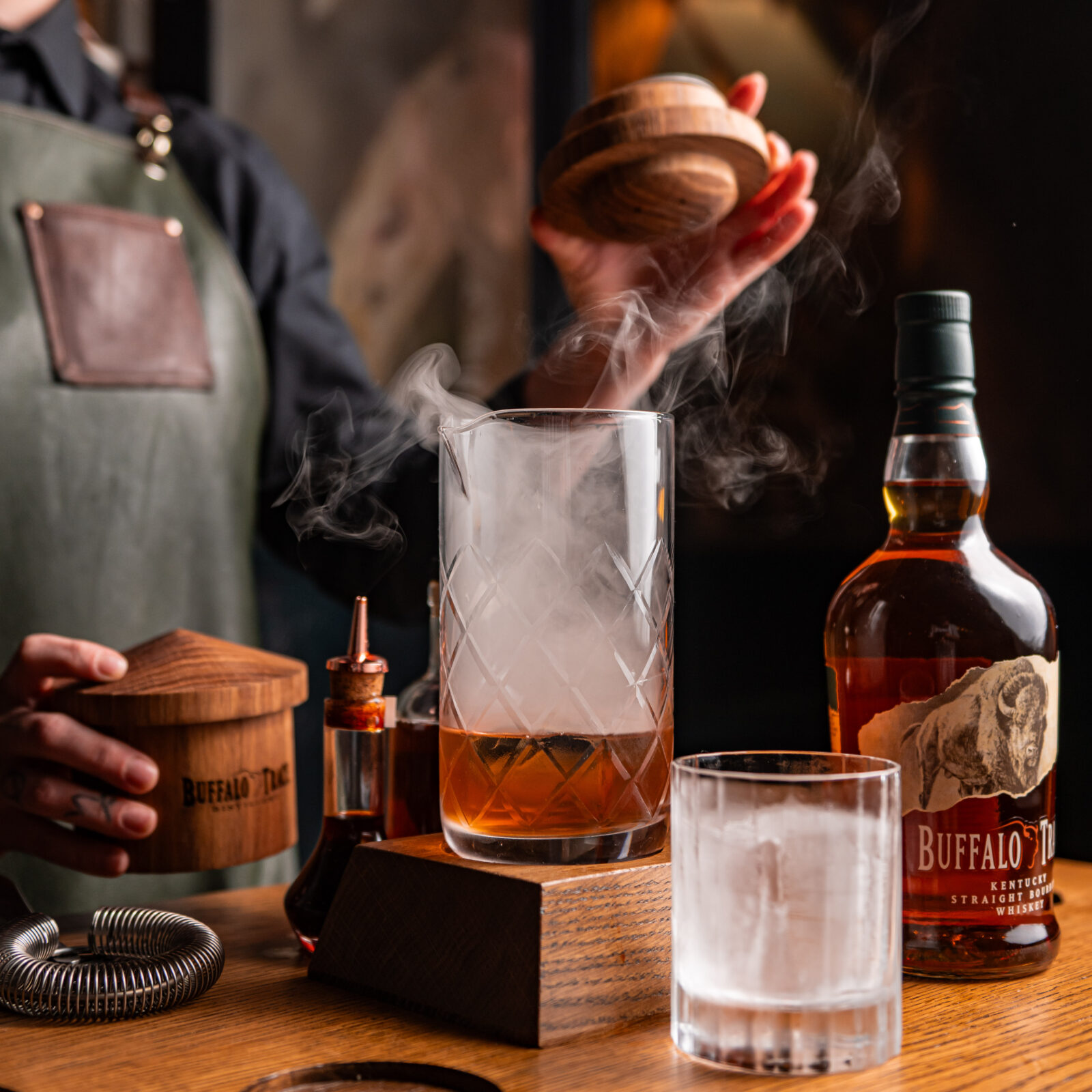 Read more:
They even got one of the few rare bottles of the legendary Pappy van Winkle expressions, a whiskey so highly sought after it was the catalyst for 'Pappygate', the now infamous heist that saw $25000 of the liquor go missing and even sparked a Netflix documentary.
Every inch of this place has something to marvel at and now with the Buffalo Trace old fashioned trolley experience on offer too, we're going to be coming here more often than we already were — and we won't be the ones.
When it comes to Project Halycon Distillery, there really is always more than meets the eye:
For all the latest news, events and goings on in Greater Manchester, subscribe to The Manc newsletter HERE.
Featured Image — The Manc Group