A live concert series is kicking off at Haydock Park Racecourse this summer, and some huge names are playing headline shows.
The Jockey Club Live is renowned for bringing live music to thousands of fans in the relaxed open-air setting of some of the UK's biggest racecourses, and after 2021 saw music-lovers return for a series of spectacular shows by Tom Jones, McFly, and more, 2022 at Haydock Park is set to be absolutely no different.
A lineup of mega stars have already been confirmed to bring the tunes to the Newton-le-Willows based racecourse over the next couple of months, and there's "something for everyone".
Event organisers say it's set to be "a wonderful summer of music and racing".
But when does the series officially kick-off? Which famous names are set to be performing in the jam-packed lineup? And are there any tickets still available for the highly-anticipated shows? We have rounded up answers to all of those questions and more.
Here is everything you need to know The Jockey Club Live 2022 at Haydock Park Racecourse.
Who is performing?
Paloma Faith, Madness, and Rudimental are the three major names on this year's lineup.
Double platinum and BRIT award-winning artist Paloma Faith will be heading out on her second UK tour within a year with this summer, and will be stopping off at Haydock Park to perform and have fans singing along to hits from her extensive and much-loved repertoire, as well as new songs from her fifth studio album Infinite Things.
Another chart-topping act set to hit Haydock Park this summer is the genre-defying, BRIT award-winning drum and bass band Rudimental, who will be playing a headline DJ set in August.
"We're so excited live music is back," Rudimental said of their first time at Haydock Park.
But by far one of the stand-outs of the 2022 Jockey Club Live series at Haydock Park has to be the legendary British band, Madness – who previously headlined the racecourse back in 2015 and will make a return next month.
Combining the genres of ska, reggae, motown, rock'n'roll and classic pop, Madness have become one of the music industry's best-loved live acts, and have had so many hits to their name over the last couple of decades, including 'Baggy Trousers', 'It Must Be Love', 'Driving In My Car', 'Our House', and the iconic 1982 number one single 'House of Fun'.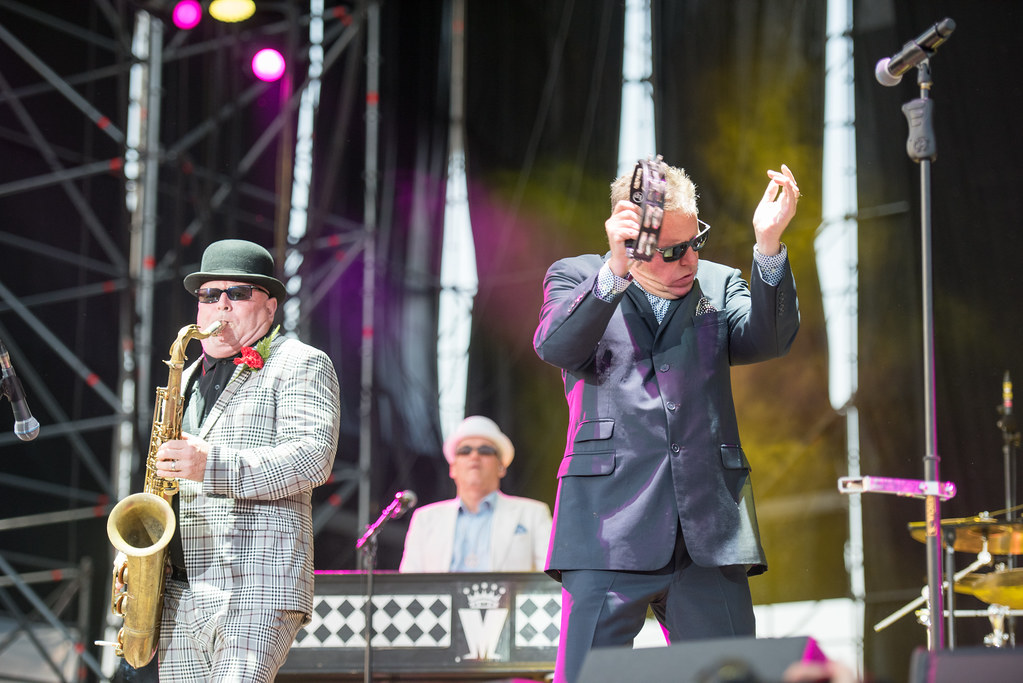 When are the shows?
The Jockey Club Live 2022 officially kicks-off at Haydock Park Racecourse next month, with Paloma Faith performing on Friday 1 July, and the series set to be running right through the summer until early August.
Madness are next on the lineup, with a show on Saturday 16 July, all before Rudimental take to the stage on Friday 5 August.
Will there be food available?
There are three restaurants on site at Haydock Park Racecourse – the Kauto Star Restaurant, Harry's Bistro, and the Park Suite Restaurant.
On top of that, there's also set to be a number of bars and food traders offering a wide range of drinks, tasty snacks, and meals to keep you going throughout the day.
Be Friendly Enclosure – Traditional fish and chips, dish of day, baguettes, snacks, tea and coffee, and a full bar
Paddock – Crosby coffee, owners and trainers, and bar / food.
Sports Bar – A full bar
Sprint Cup Bar – Full bar, soup, sandwiches, pies, hot dishes, and tea and coffee
Makerfield Lawn – Wine rack on the lawn, deli sandwiches, and a full bar
Champagne Bar – Wine, champagne, and a seafood selection
Additional food stands will vary across fixtures too, so there'll be something for everyone.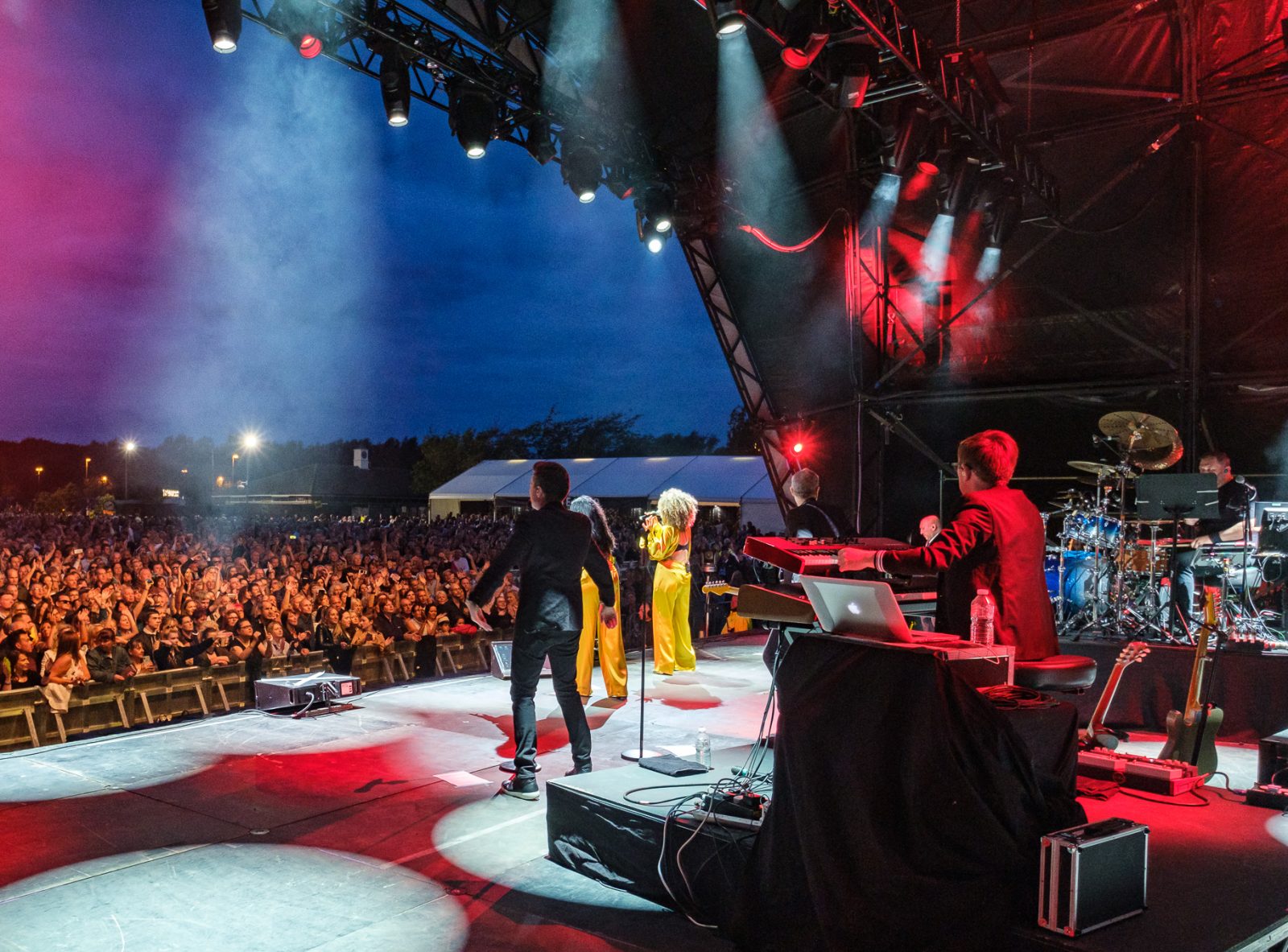 Are there any hospitality packages?
There are a range of hospitality packages available to suit all budgets too.
The Classic Experience at Haydock Park Racecourse is the "best value dining" package located in the Kauto Star Restaurant, and for £120 per person, tickets include a two-course meal and private table for the day, tea and coffee, and an admission badge and hospitality ticket.
For £138 per person, the Premier Experience includes a three-course meal with a private table for the day, ta and coffee, a racecard and access to betting facilities, and an admission badge and hospitality ticket.
Then finally, the VIP Experience lets you entertain your guests from the moment they arrive, with a sparkling champagne reception, a four-course meal served at Harry's Bistro and private table for the day, tea and coffee, a racecard and access to betting facilities, and an admission badge and hospitality ticket
The special VIP Experience is available to book from £159 per person.
How do I get there? Is there any parking?
Haydock Park Racecourse is set in an area of parkland between Haydock, Ashton-in-Makerfield, Golborne, and Newton-le-Willows, and it is accessible by car, train, and a number of public transport options including public buses and complementary shuttle bus services.
The venue is located just one mile from Junction 23 of the M6.
All parking is free of charge at the racecourse, with three reserved car parks for those racegoers with reserved car park passes, and a large gravel car park for everyone else to use.
You can find more information about getting to the venue on The Jockey Club Live website here.
Is the venue accessible?
Haydock Park Racecourse if a fully-accessible venue – with accessible viewing areas for all live music events, accessible toilets in all areas, and disabled car parking available free of charge too.
The venue offers an accessible viewing area close to the stage at Haydock Park, and is currently operating a waiting list.
You will be added to the waiting list once you confirm your requirements, and although the venue says it cannot guarantee it will be able to accommodate all requests, it will "use our best endeavours to do so", and if for any reason it cannot accommodate the required needs, it will offer full refunds.
You can find more information about accessibility at Haydock Park here.
How much are tickets? And where can I grab them?
Tickets for the full 2022 series of The Jockey Club Live events at Haydock Park this summer are now on sale – with prices starting at £35 for adults and £15 for children, while children aged four and under go free of charge.
You can find out more information and grab yours here.
Featured Image – The Jockey Club Live