Sponsored
A huge free festival is coming to Kampus with frozen margaritas and canal-side pizza
There'll be big screens showing all the Glastonbury action, plus live music and some gorgeous food and drink offerings.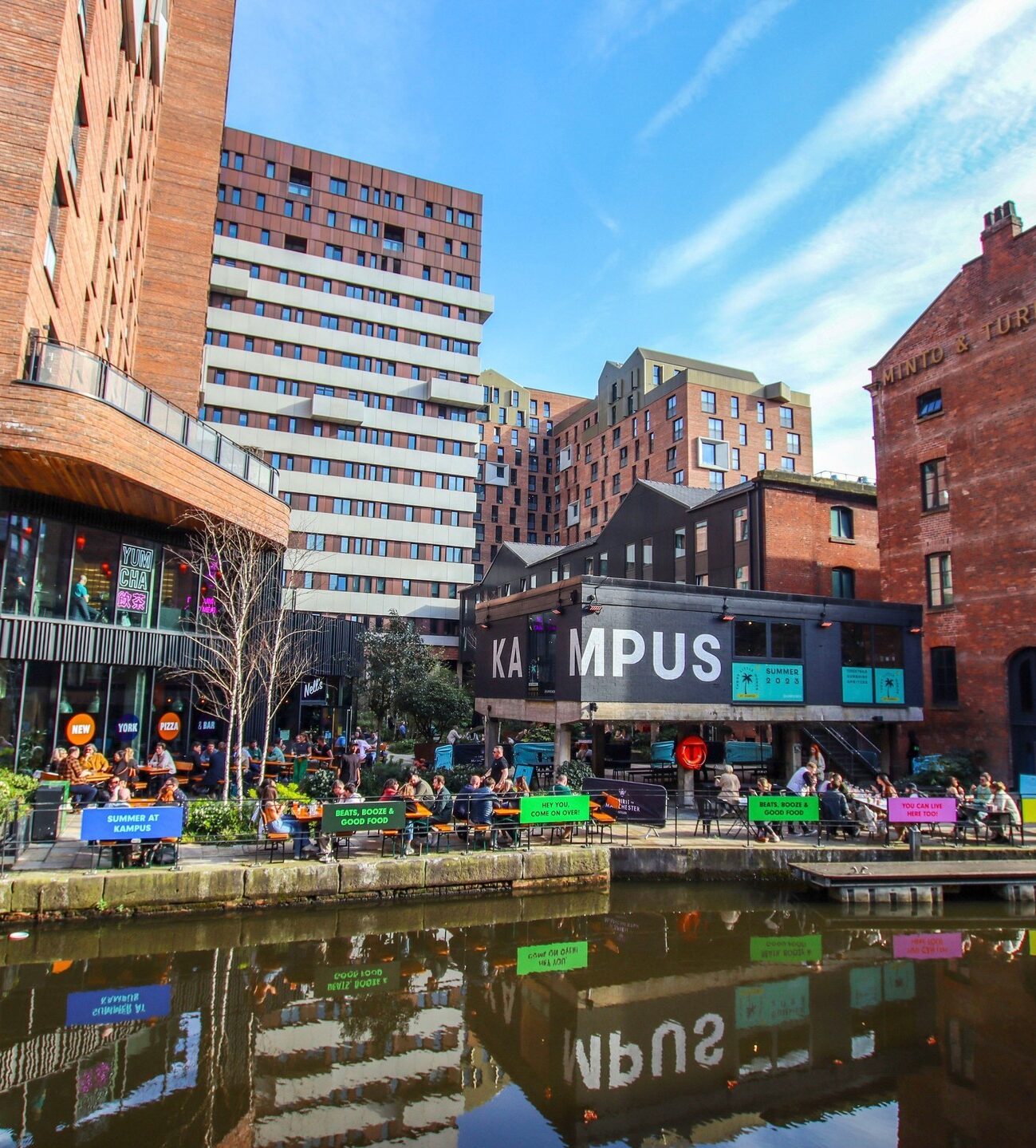 A huge free festival is coming to Kampus over the Glastonbury weekend, bringing the party vibes to the heart of the city centre.
Promising canal-side pizza from NY slice bar Nell's, also famed for their 22″ pies, plus a prosecco van, a cocktail pop-up from Manchester Gin's Three Little Words in the Bungalow and loads more, it's set to run from Friday 23 to Sunday 25 June 2023.
With huge outdoor screens in amongst the lush Kampus gardens broadcasting Glastonbury's sets live throughout the weekend, the party will kick off on Friday with pizza slices and cocktails from Kampus's waterside spritz bar.
Saturday will take things up a notch with live music from Manchester's talented The Untold Orchestra, who will celebrate 40 years of Glastonbury headliners with their own orchestral renditions of classics from Bowie to Jay Z and Diana Ross.
Sunday will end on a quieter note, promising a day of family fun with Born To Be Wild Child decamping to the garden with craft tables and festival headband making, all set to the soundtrack of rock and roll hits.
There will also be free prosecco samples from the Delevigne sisters' brand Della Vite, served direct from their pink vintage car 'Penelope'.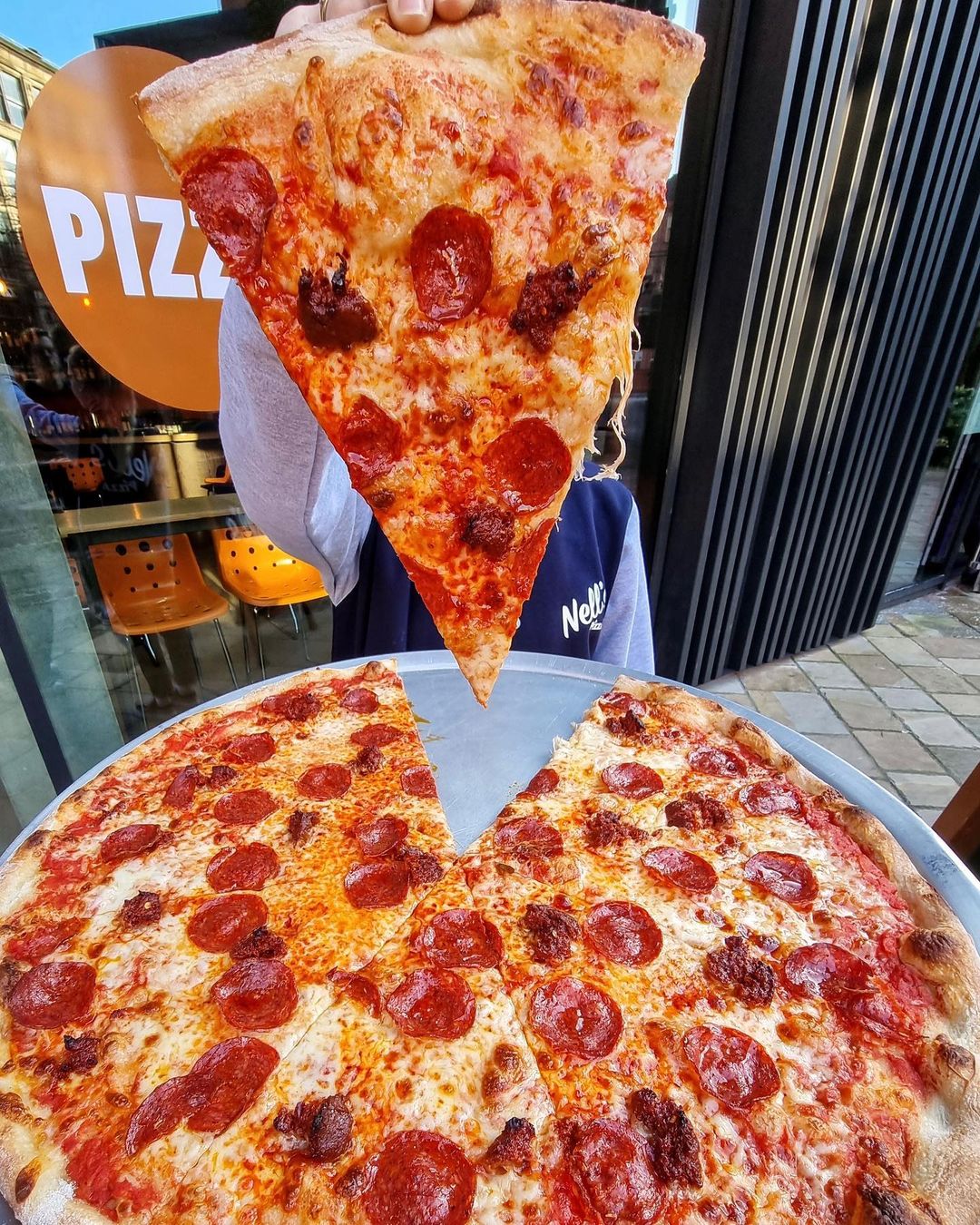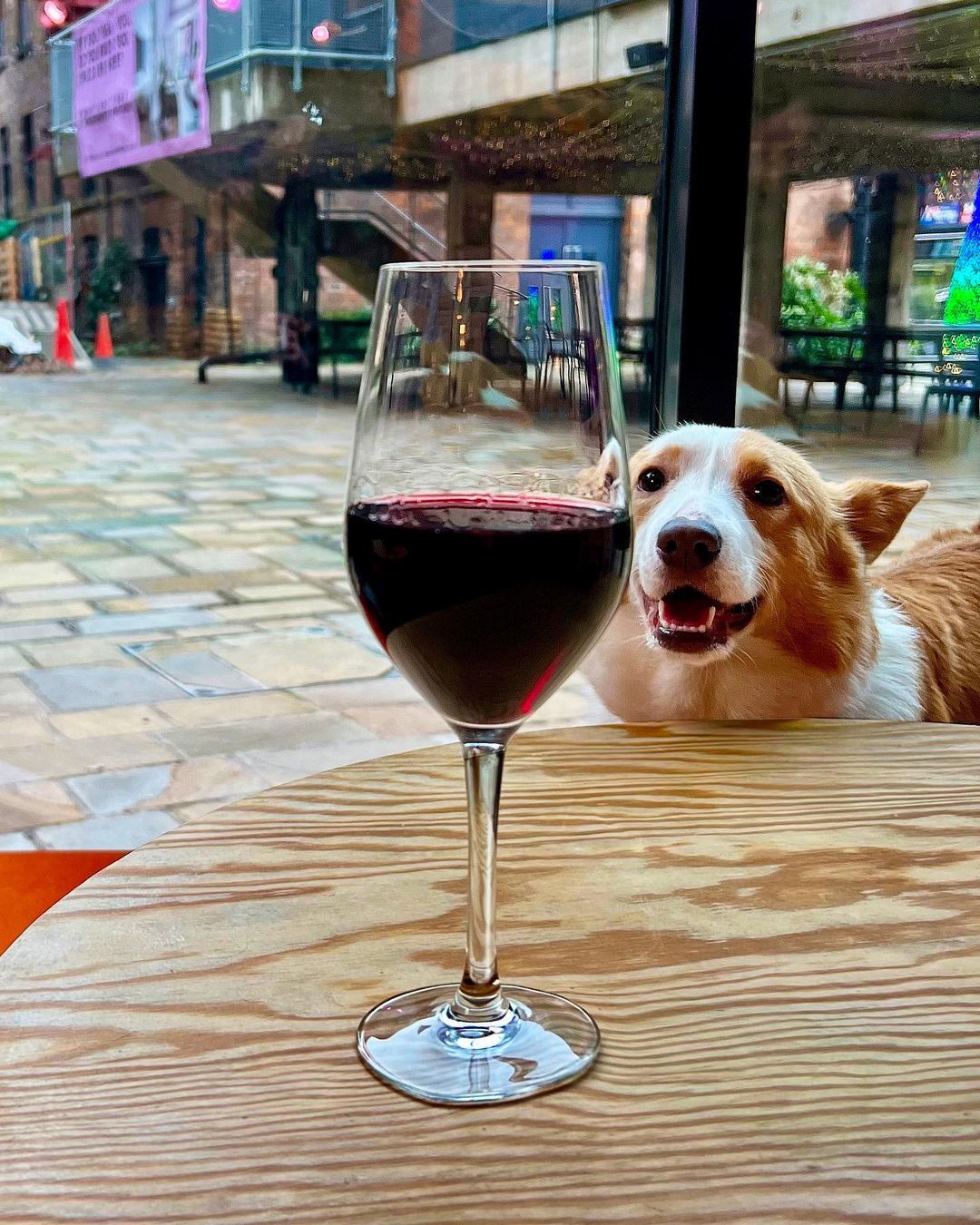 Speaking on the upcoming festival Antonia Lallement, from Nell's, said: "This is our first Kampus Fest and it's all about bringing true festival vibes to the heart of Manchester.
"We're decking out the Kampus garden to capture the bohemian magic of the UK's favourite live events and flooding the space with music for the whole weekend.
Read more: First look inside Gordon Ramsay's new Manchester restaurant Lucky Cat
"Manchester is full of music lovers and we want to give people a fun, city centre alternative to the real thing! We'll be serving up slices to keep people going throughout the weekend and can't wait to see people getting involved.
"Kampus has got to be one of the best outdoor spaces in the city. We felt it only right to put on a big summer block party come rain or shine."
Abbie Duthie, from Three Little Words, added: "Glastonbury is an icon of the cultural calendar and we're beyond excited to be staging Kampus Fest, bringing all the highs of the festival experience to Manchester, minus the mud of course.
Read more: You can get half-price fish and chips for just £3.49 at all Morrisons cafes today
"We'll be serving our signature drinks canal-side for those whose 'go to' is summer spritzes and cocktails in the city over warm beer in a field! Kampus will be alive all weekend with great food and drinks, live music and festival vibes taking centre stage."
Kampus Fest is free to attend from Friday 23 June – Sunday 25 June.
The Family Fun Day event on Sunday for youngsters requires reservation, with £2 tickets available to book in advance here.
Featured image – Kampus