Sponsored
Laughterama 2022 – lineup, location, food and drink traders, last-minute tickets, and more
Laughterama 2022 is gearing up to be "a seriously good time in the heart of the city" - and here's everything you need to know.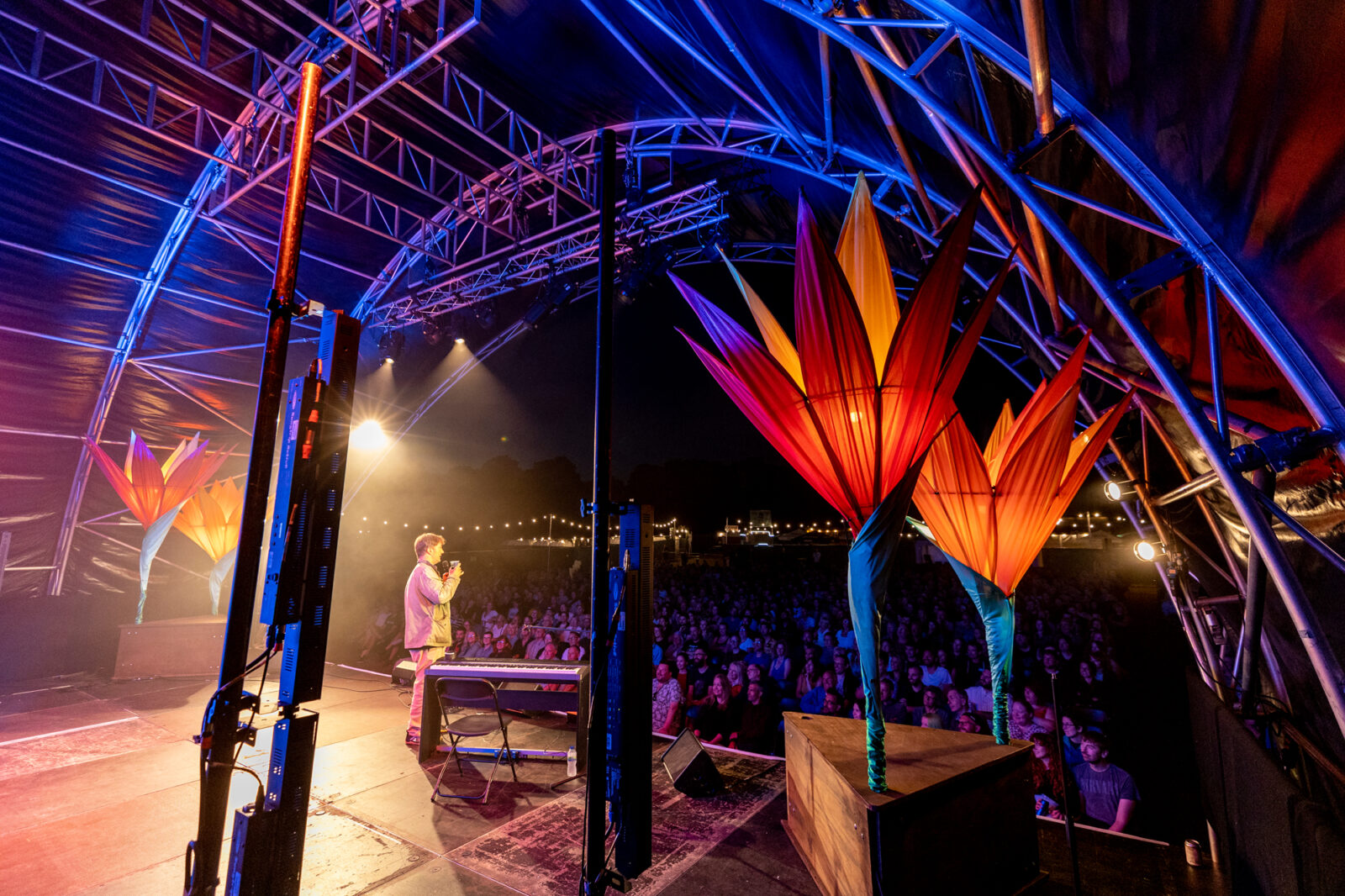 A brand-new comedy festival is set to arrive in Manchester this week, and there's some seriously famous names gearing up to bring the laughs.
Laughterama is an all-new five-night festival that's set to combine a packed lineup of some of comedy's multi-talented names, with a handful of the city's best-loved bars and traders from right across the street food scene.
A new venture from the sibling team behind a series of successful comedy festivals running annually across London and the South, comedy fans heading on down to Castlefield Bowl for Laughterama 2022 this week can expect a mix of the biggest names in stand-up to take to the same stage as some of the brightest new talents.
James Acaster, Aisling Bea, and Rosie Jones are just some of the famous names on the lineup.
Laughterama is taking over Castlefield Bowl in Manchester city centre from Wednesday 21 – Sunday 25 September 2022, and it's promising to be "a seriously good time in the heart of the city".
Here's everything you need to know.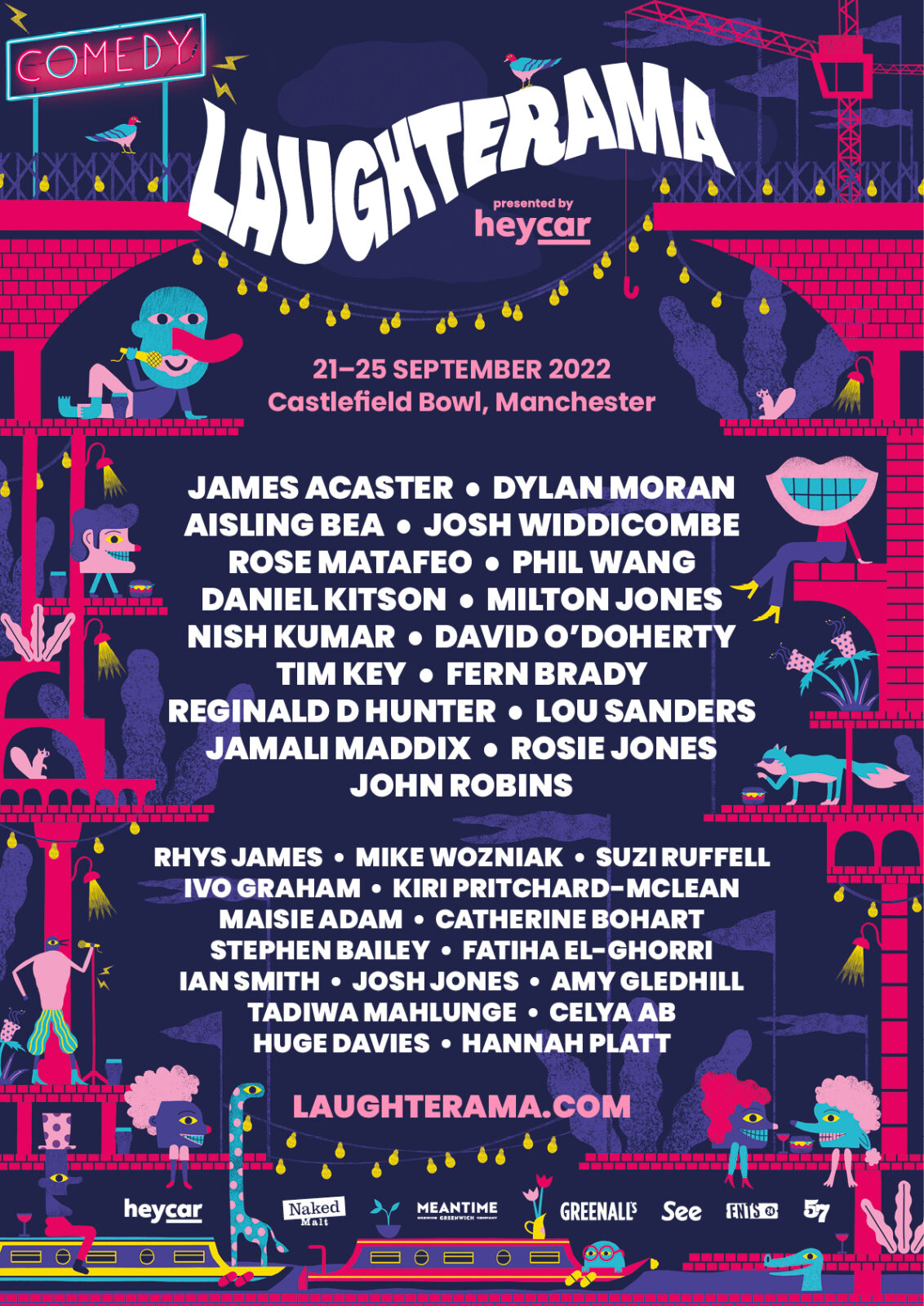 Lineup & Stage Times
The Laughterama 2022 lineup is absolutely packed with heavy-hitting names and upcoming top talent set to make the people of Manchester laugh across the five-day festival.
Here's the lineup and stage times for each day of the festival:
Wednesday
Festival opens at 6pm and show begins at 7:30pm.
David O'Doherty
Rose Matafeo
Lou Sanders
Josh Jones
Daniel Kitson
Thursday
Festival opens at 6pm and show begins at 7:30pm.
Nish Kumar
Simon Amstell
Amy Gledhill
Mike Wozniak
Catherine Bohart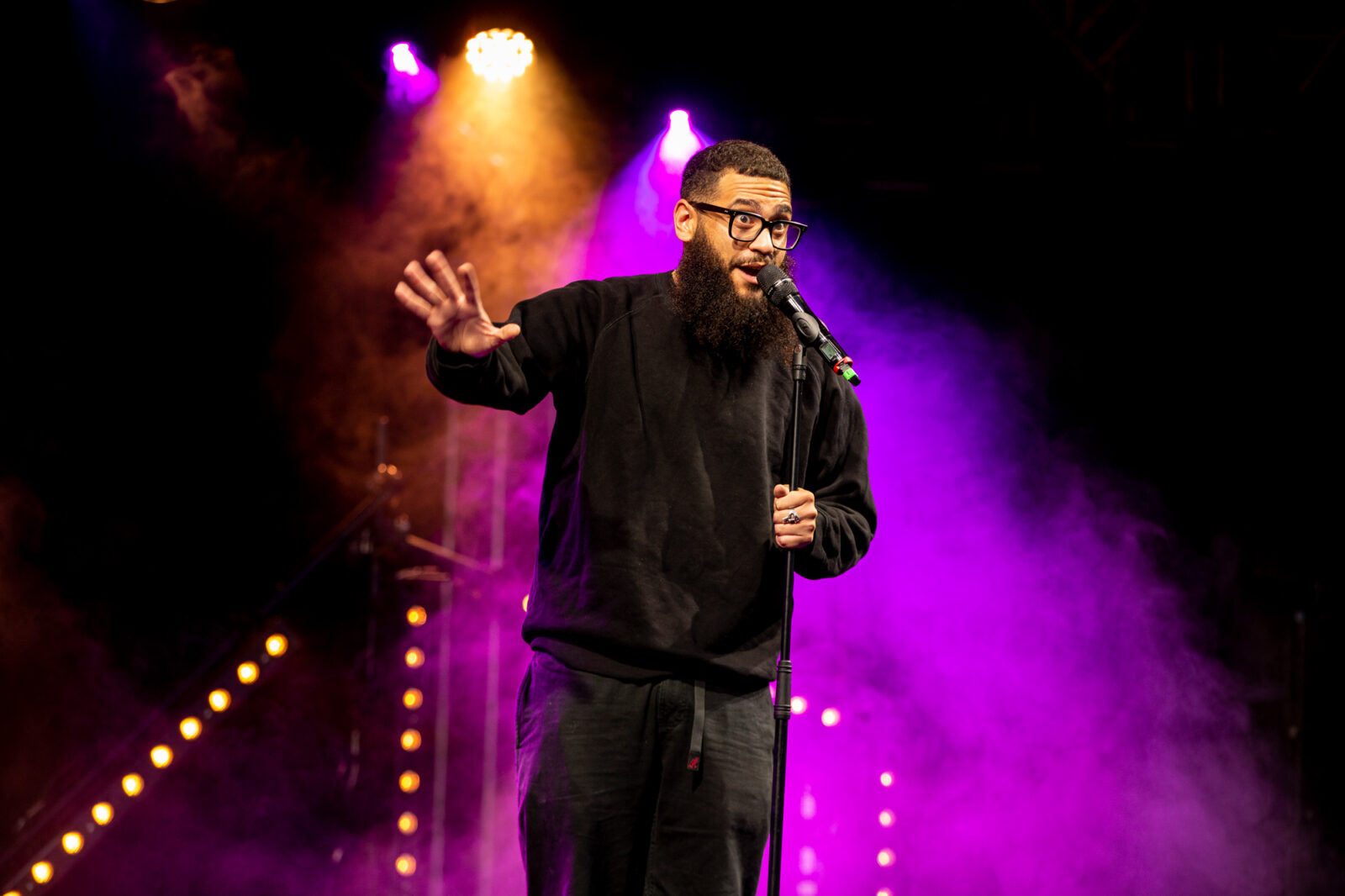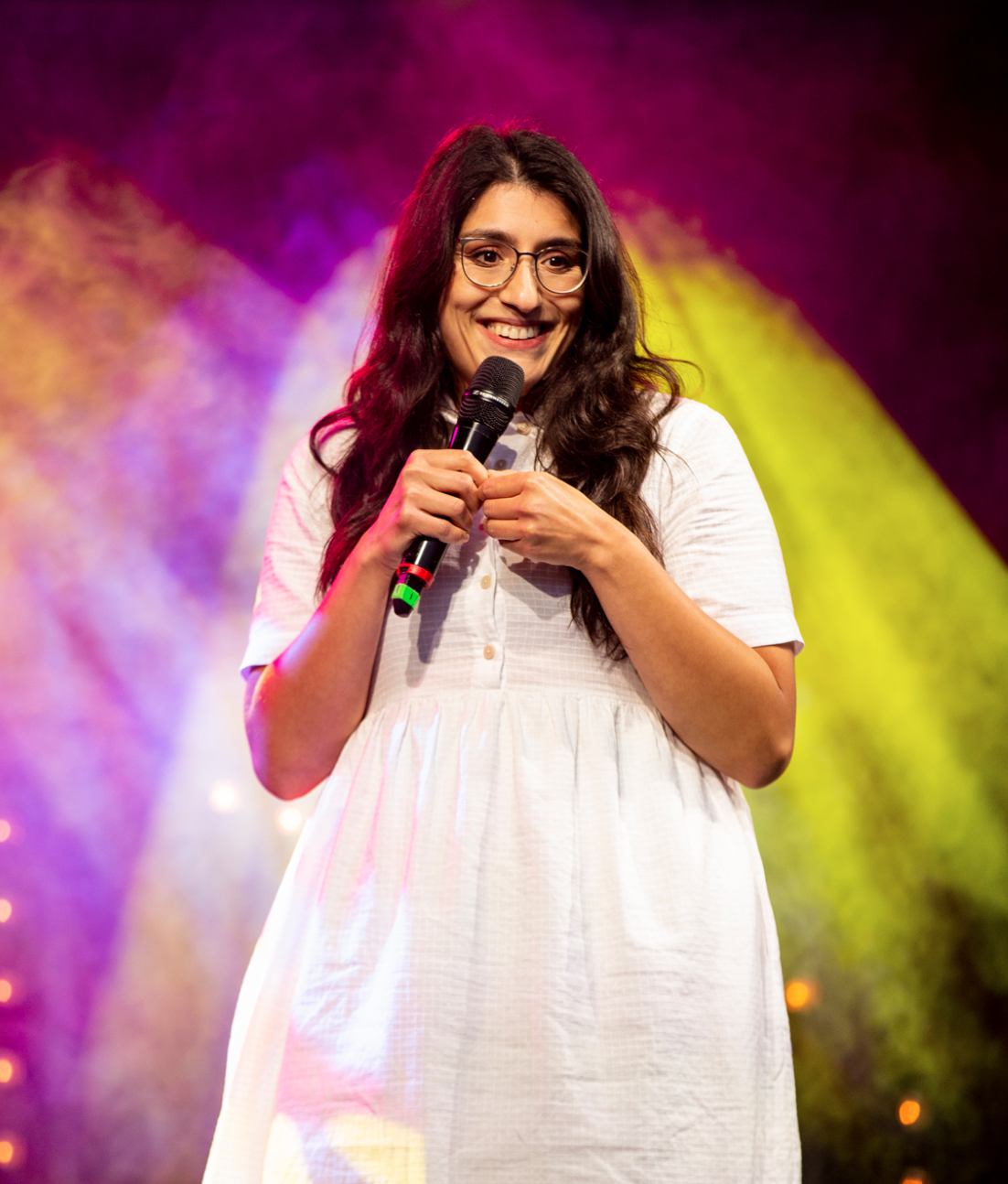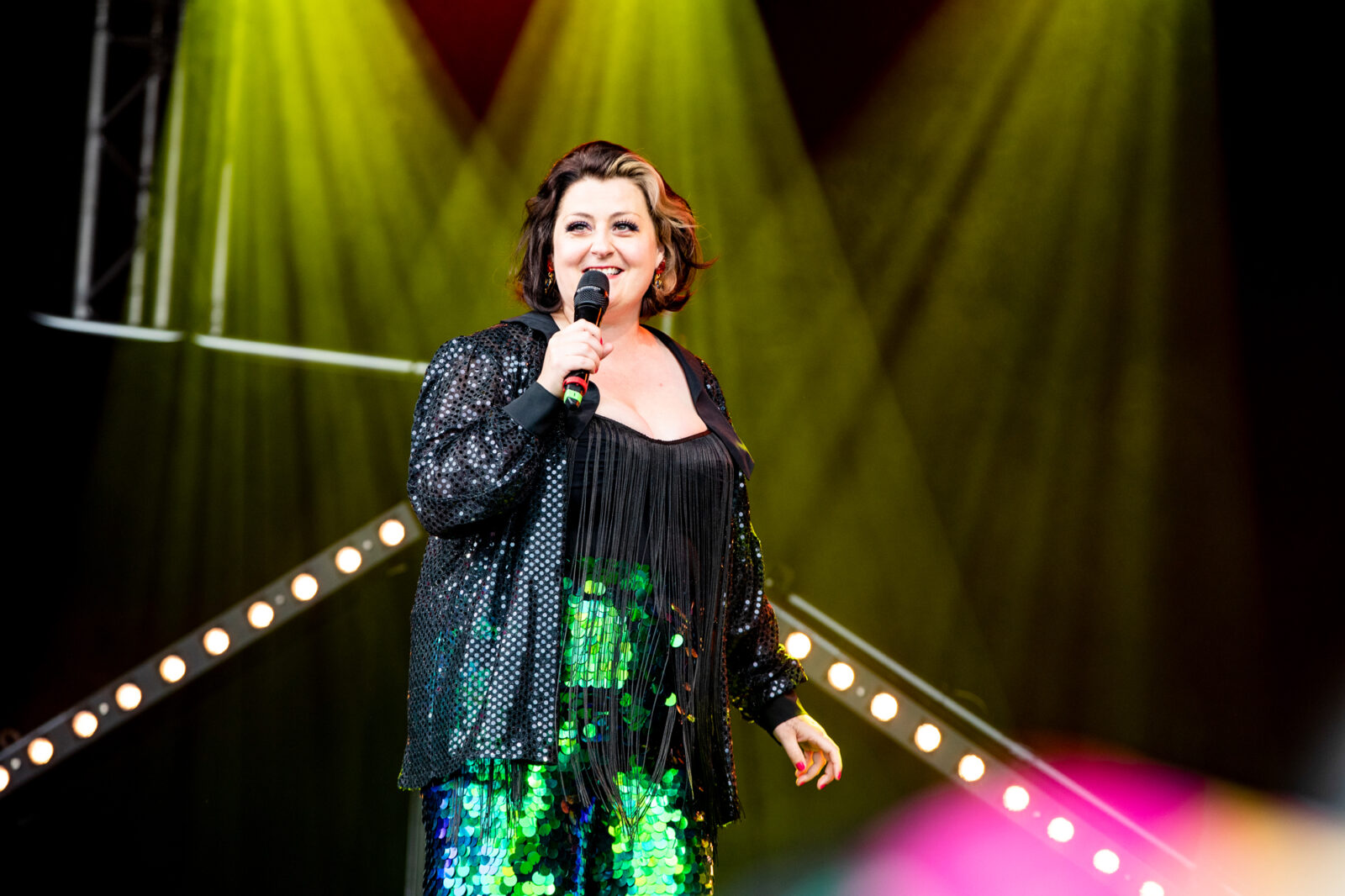 Friday
Festival opens at 6pm and show begins at 7:30pm.
Milton Jones
Reginald D Hunter
Hannah Platt
Stephen Bailey
Kiri Pritchard-McLean
Saturday
Festival opens at 2pm and show begins at 3pm.
Phil Wang
Aisling Bea
Fatiha El Ghorri
Rhys James
Ian Smith
Festival opens at 6pm and show begins at 7:30pm.
Josh Widdicombe
Ivo Graham
Tadiwa Mahlunge
Esther Manito
John Robins
Sunday
Festival opens at 3pm and show begins at 4pm.
Dylan Moran
Tim Key
Fern Brady
Huge Davies
Maisie Adam
Festival opens at 6pm and show begins at 7:30pm.
James Acaster
Josh Pugh
Celya AB
Rosie Jones
John Robins
You can find out more about the full Laughterama 2022 lineup here.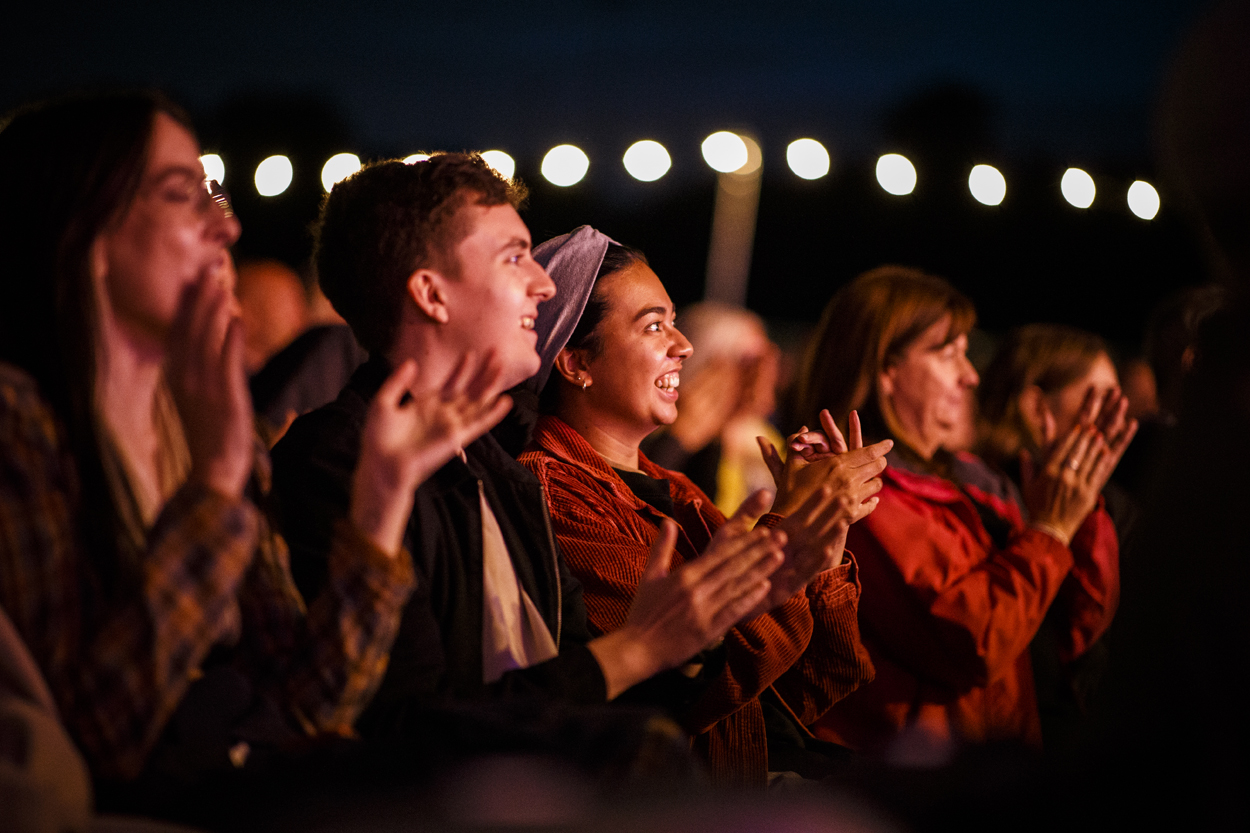 Food & Drink Traders
As well as catching some uproarious stand up sets, those heading to Laughterama 2022 will also get to feast on some of Manchester's best street food throughout the event.
Alongside some established food favourites, the festival has also booked up and comer Thief Street, Mexican taco truck Nina's, top-end kebab kitchen Eat Like a Greek, and beloved bagel company Triple Bagels.
Meanwhile, those with a sweet tooth will be catered to with pancakes from Eat Dutch Lekker or a range of sugary treats from Ravenous Fudge.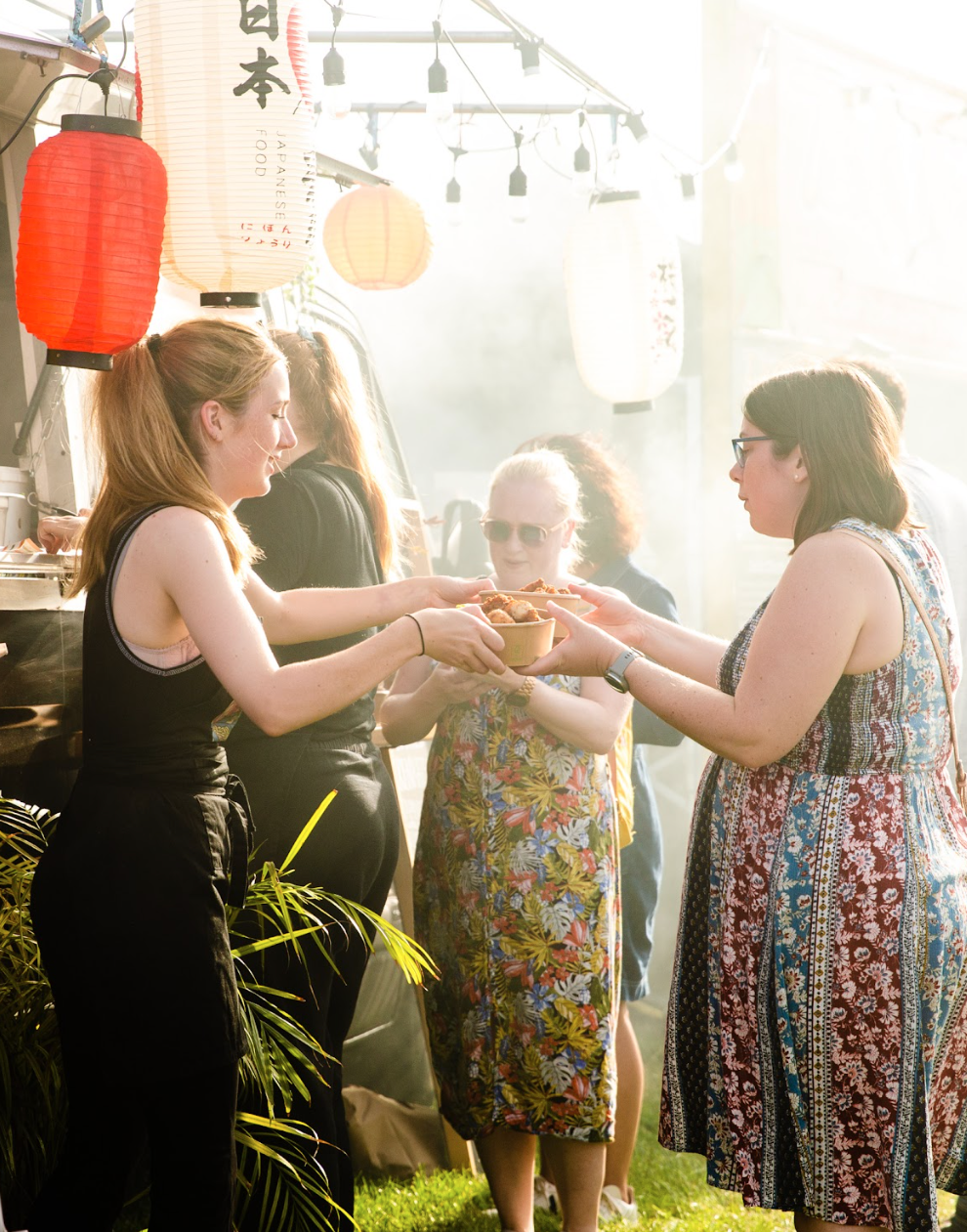 Here's the full lineup of traders:
T'arricrii
Eat Like a Greek
Eat Dutch Lekker
Triple Bagels
Thief Street
Ravenous Fudge
Mi & Pho
Nina's Taco Truck
Find out more about all the food and drink traders at Laughterama 2022 here.
How to get to Laughterama 2022
Laughterama 2022 is taking over Castlefield Bowl in Manchester city centre.
With the unique venue being in the heart of the Castlefield district, this means that the closest train station is Deansgate, the closest Metrolink stop is Deansgate-Castlefield, and there are several bus stops nearby – although, the venue is within walking distance from several of the city's other major public transport stations.
There is no event parking, but there are many car parks in close proximity.
Festival organisers ask that all festivalgoers check tickets for information about the gate opening and show start times.
You're also asked to just bring one medium sized bag per person to the event, as this will greatly assist with security checks, and there are also set to be no cloakroom facilities at the festival either so personal belongings will need to be kept with you at all times.
You can plan your trip on the Transport for Greater Manchester (TfGM) website here.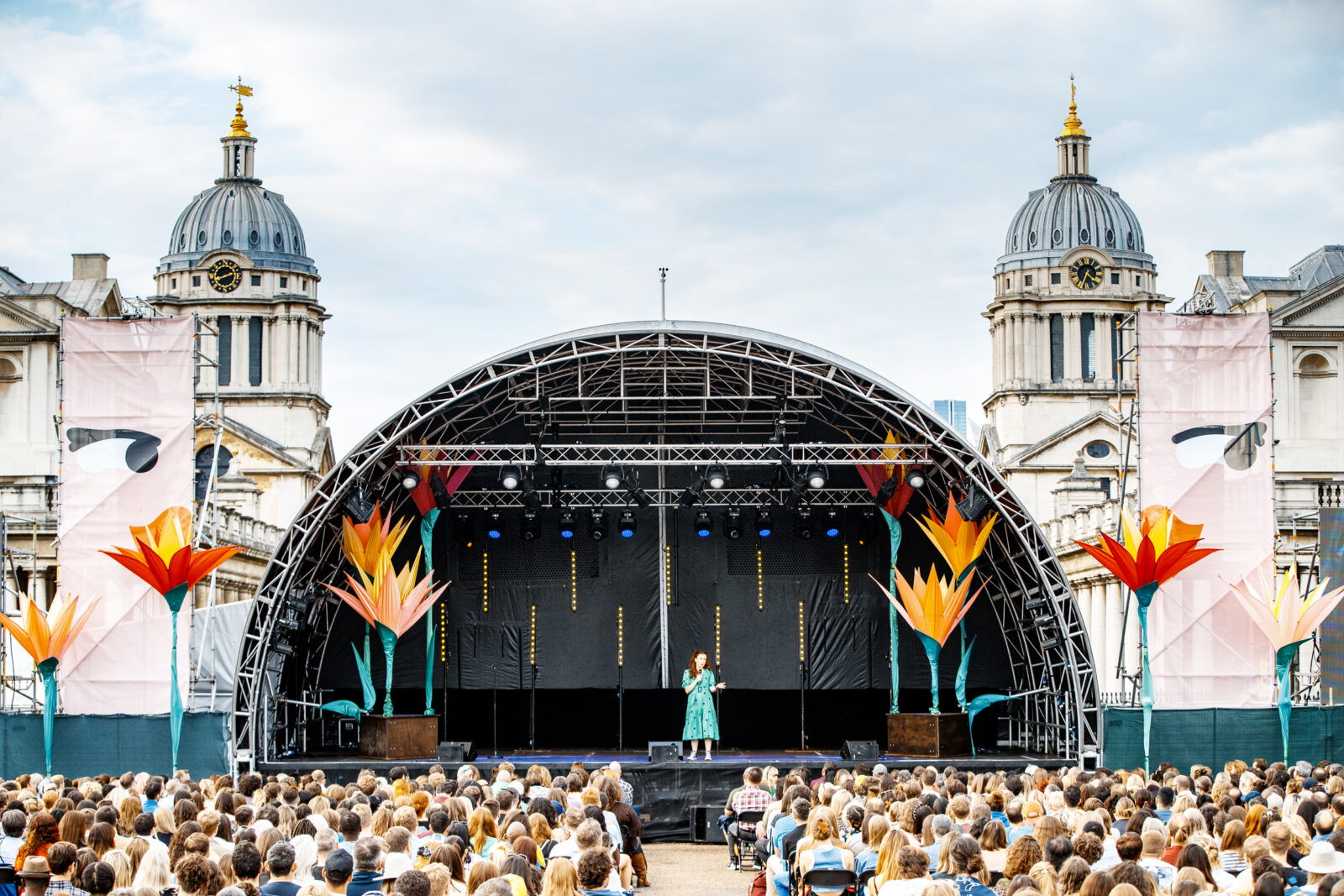 Weather Forecast
As anyone who is familiar with Castlefield Bowl will know well, the venue is an open-air arena with the majority of seating uncovered, which means that all festivalgoers are advised to keep the classic Manchester weather in the front of their minds, and check the weather forecast ahead of time so that you dress accordingly.
Although it could be a little too early to tell, especially as weather is forever changing, at this point, it looks like we're in for a mixed bag of weather conditions across the five days of the festival.
On Wednesday, you can expect a dry day with cloud cover and temperatures ranging from 11°C-20°C, and then on Thursday, some rain showers are expected, but Friday looks to see the sun poke through the clouds with temperatures in the region of 11°C-19°C.
On Saturday, we're in for another dry and cloudy day with highs of 19°C, and then to round-out the festival on Sunday, some showers are expected, once again with highs of 18°C / 19°C.
Find out full advanced weather forecasts for Manchester on the Met Office website here.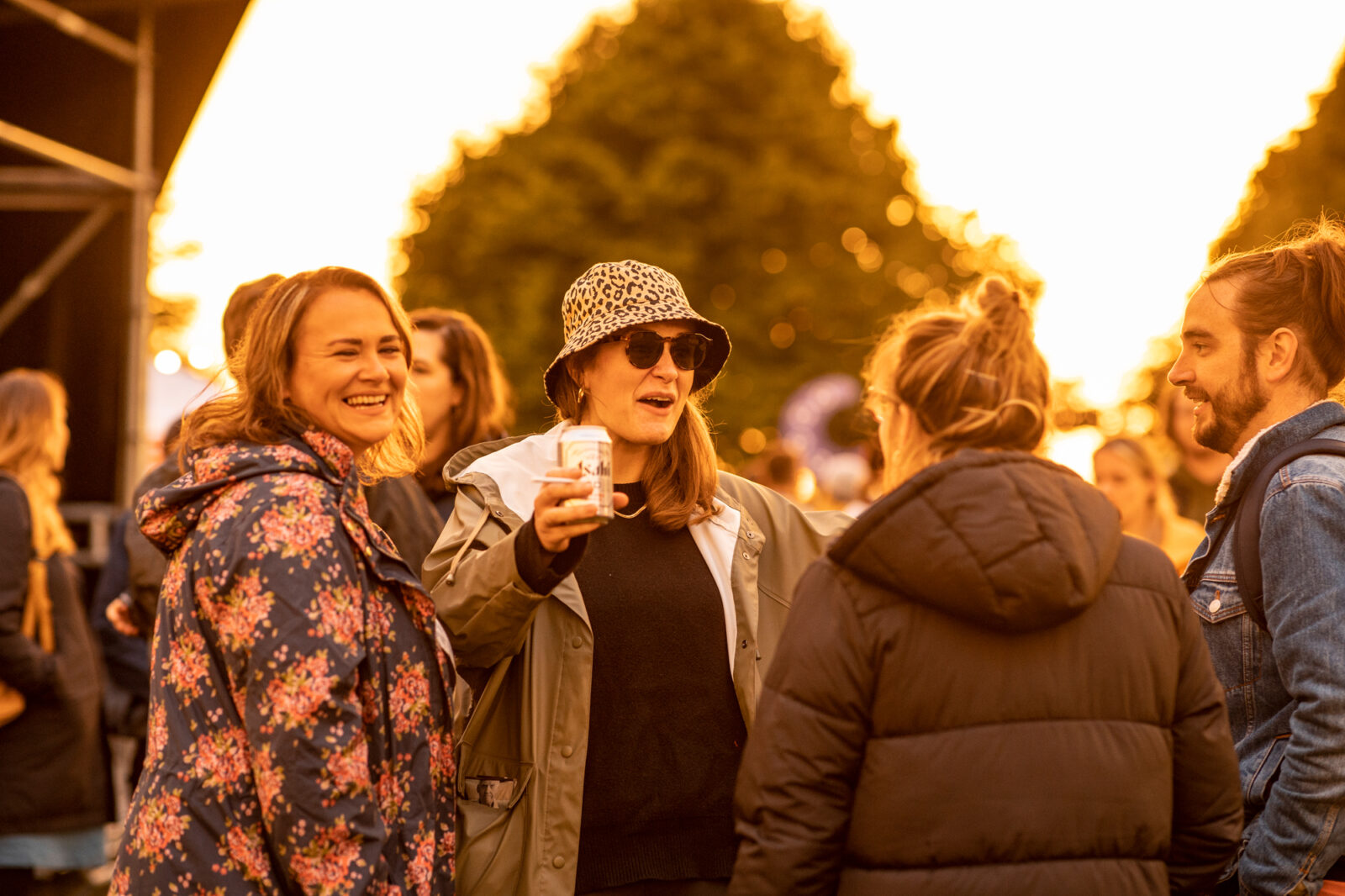 Tickets
Like the sounds of what you've heard? Fancy nipping down this week?
Given the immensely-talented lineup of comedy names at Laughterama 2022, and the fact that tickets have been on sale for a good couple of weeks now to popular demand, some of the events and days are unfortunately completely sold out, and there are only a limited number of tickets left on the days that are available.
Tickets will set you back just £25 each, and you can find out more about which shows on the lineup are still available to catch on the Laughterama website here.
___
Featured Image – Lloyd Winters (via Supplied)