Sponsored
Meet Ivy and Duke, the family-run Manc business making seriously posh beds for your dog
Your dog deserves this.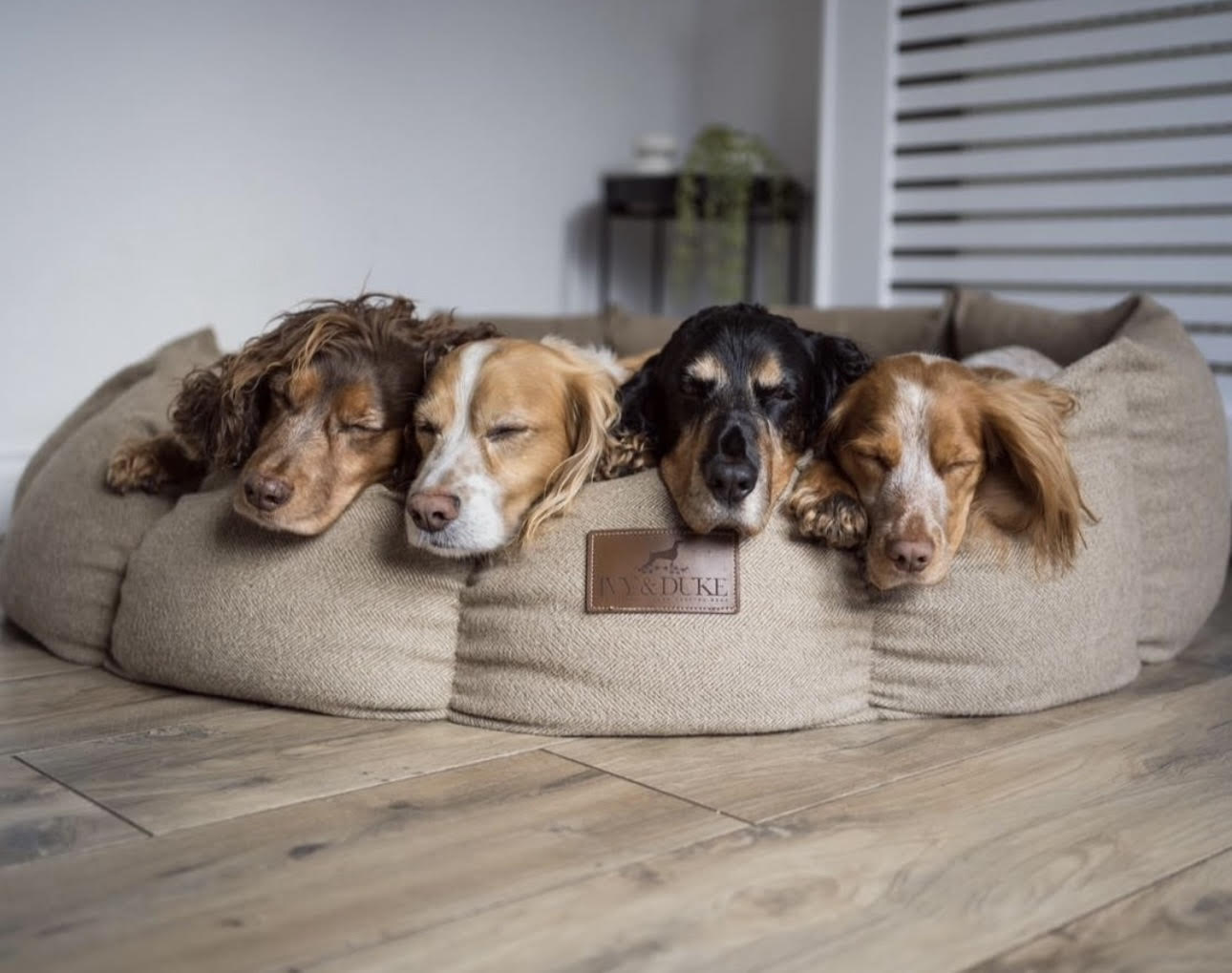 All dog-owners know how important our four-legged family members are, and want to make sure they're well taken care of in both their waking hours and their resting ones.
Whether your dog's a pampered couch potato or a mud-loving explorer, it's important that they have a bed that will support their joints while they sleep, ready for the next adventure.
Ivy and Duke is a small family-run business, fully based here in Manchester, that's created a whole range of genuinely gorgeous dog beds that you'll be proud to have on display in your home.
The Vasco memory foam beds have excellent orthopaedic qualities to look after growing puppies and older dogs alike.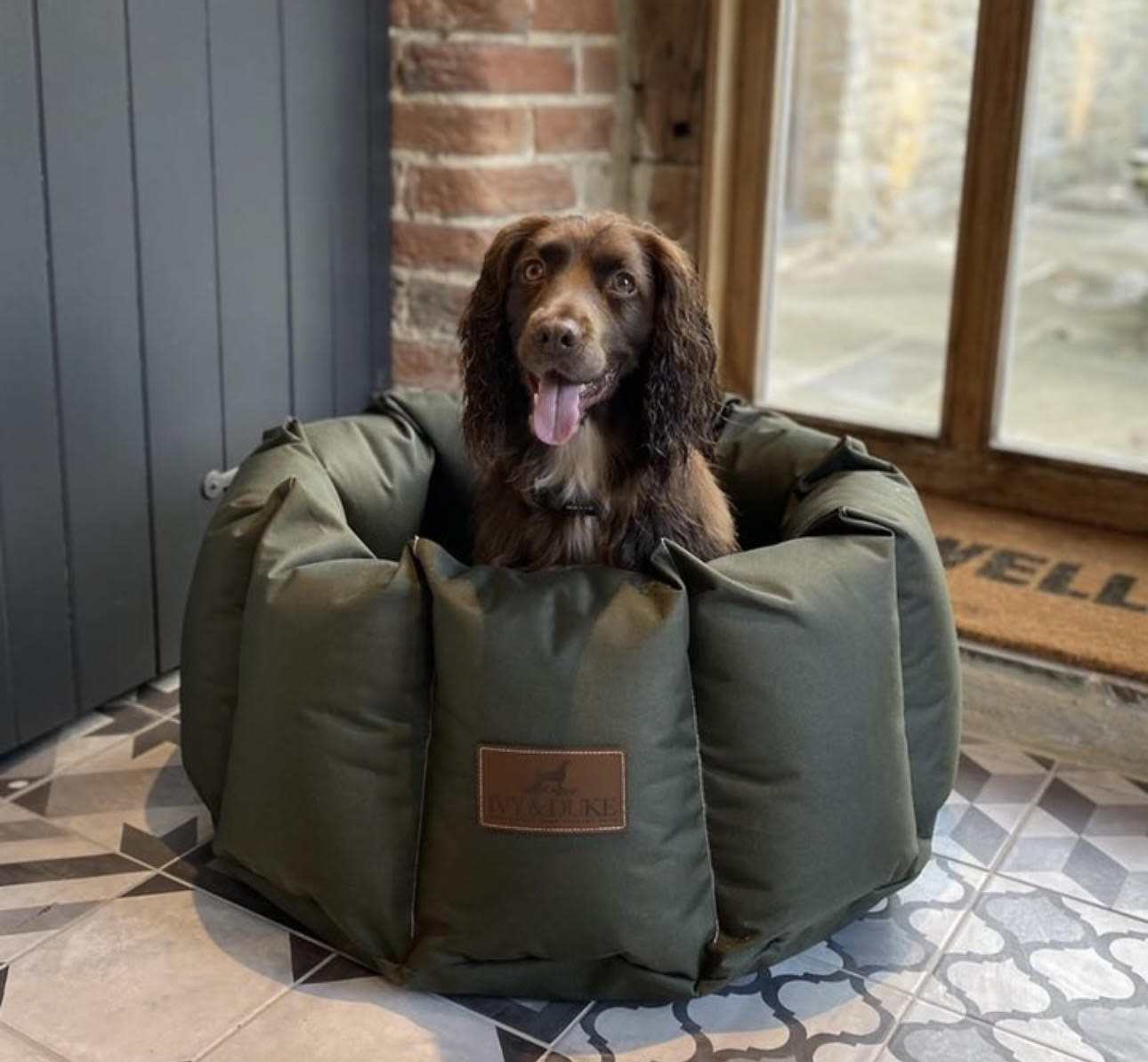 The stylish fabric beds come with a removable cover that can be washed at a 30 degrees and line dried, or there's even the option to order beds made from a waterproof fabric, so if your dog's a fan of a spontaneous dunk in a pond, you can just wipe or hose down their bed.
All Ivy and Duke beds come with a waterproof inner liner, to protect the memory foam from any accidents.
The high-quality materials used are sourced from within the region, and every step of the journey from manufacturing to fulfilment to customer services are handled locally too.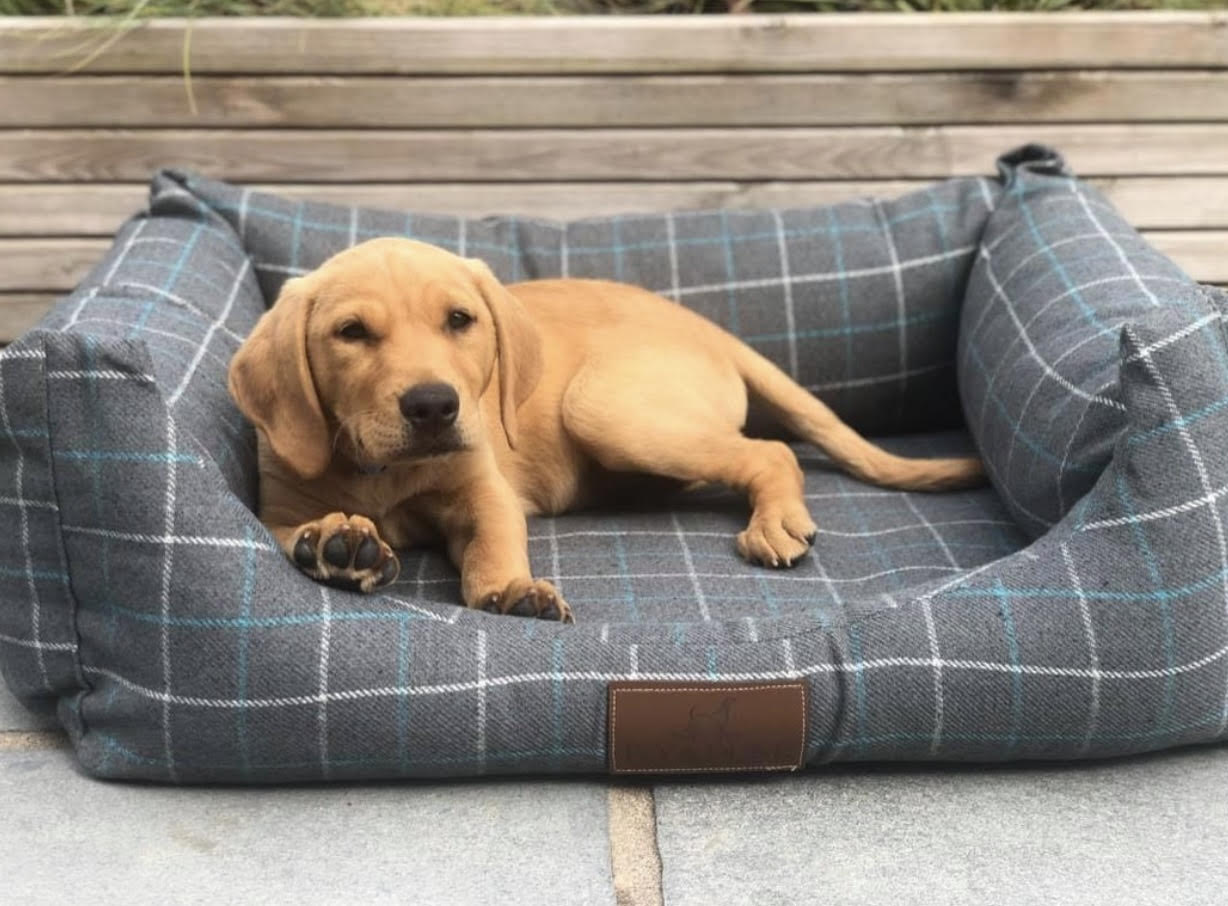 Can't find a bed that suits your dog's exact size? The local brand offers a bespoke sizing service to find one that fits just right.
Designed to be comfortable, practical, durable and stylish, Ivy and Duke's beds come in a range of colourways and fabrics that look beautiful and can withstand even the most energetic of dogs.
You can even have your pet's name embroidered onto any pillow, blanket or even Christmas stocking.
Ivy and Duke have now opened a factory showroom in Failsworth where you can take your dog to test out and choose their own new bed.
Read more: The magical Manchester park that's basically Disneyland for dogs
After all, if we humans take our time shopping for the perfect mattress, why can't we extend the same to our pets?
The showroom is located at Unit 7, Castle Industrial Estate and is open Monday to Thursday, from 10am to 3pm – bookings are recommended to avoid clashing with other visiting dogs.
Ivy and Duke are offering 15% off their entire website until 28 November at midnight, with a free pillow on all orders over £100.
Browse the full range at ivyandduke.co.uk.
Featured image: Ivy and Duke